Many candidates take the UPSC civil services exam in one of the many Indian languages. The UPSC allows candidates to take up the exam in one of the 22 languages of the 8th Schedule of the Indian Constitution. Even the UPSC interview can be given in any of the Indian languages or English. Only the candidates who are exempt from taking the compulsory Indian language paper of the IAS mains should take the interview in either English or Hindi.
Contrary to what many think, there have been many toppers who have had their medium of exam as Hindi. In this article, we present you the success story of Hindi medium IAS topper 2017 – Anirudh Kumar Singh, who has secured a rank of 146 in the 2017 civil services exam.
Anirudh Singh IAS Biography
Anirudh Singh, a native of Kanpur, bagged the 146th rank in the 2017 IAS exam. He took the exam in the Hindi medium with sociology optional. This was Singh's fourth attempt at the UPSC exam. In the previous three attempts, he had given the UPSC interview too, but success eluded him. His wife, who had secured the 118th rank in 2016, is currently an IPS officer. Singh had always studied in a Hindi medium school. He passed his 12th standard in 2006 from BNNS Education Niketan.
For tips and strategy on sociology optional for UPSC, click on the linked article.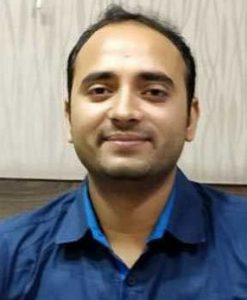 An engineer by training, Anirudh Singh had also cleared the PCS exam in 2012. He had cleared the PCS exam also in the Hindi medium. He acknowledges the support given to him by his wife in the fulfillment of his IAS dream of becoming an IAS officer. He also says that it is extremely important to develop and follow a strategy in order to be successful in the UPSC exam. He is a son of Tarakeshwar Singh, a retired Deputy Chief Ticket Inspector and Ranju Devi, a homemaker.
Anirudh Singh Facts:
CSE: 2017
AIR: 146
Attempt: Fourth
Optional Subject: Sociology
Medium: Hindi
Education: B.Tech.
Home State: Uttar Pradesh
Related Links: