UPSC Civil Services Mains Exam has Management as one of the Optional Subjects with 2 papers (Optional Paper I and Paper II). This article provides you with the UPSC Management syllabus for Optionals.
UPSC Management Syllabus PDF:-Download Syllabus PDF
The knowledge of Management stays relevant for the aspirant even after clearing the UPSC Exam. This is because it is an integral part of an IAS officers job. Management knowledge gained during IAS preparation remains useful in every area of work and not just during the IAS exam. Candidates who have completed degrees in management, or are working as managers would find it an ideal optional subject.
UPSC Management Optional Syllabus
Each paper is of 250 marks with a total of 500 marks.
UPSC Management Optional Syllabus for Paper I: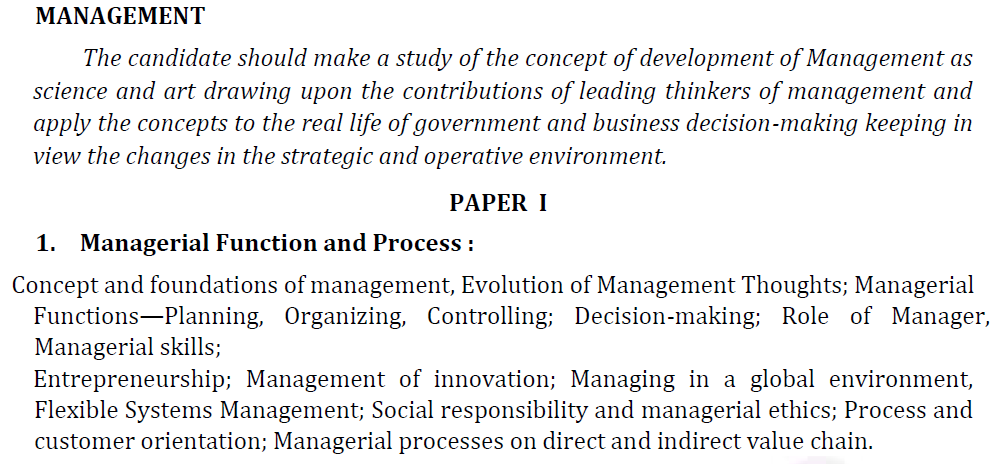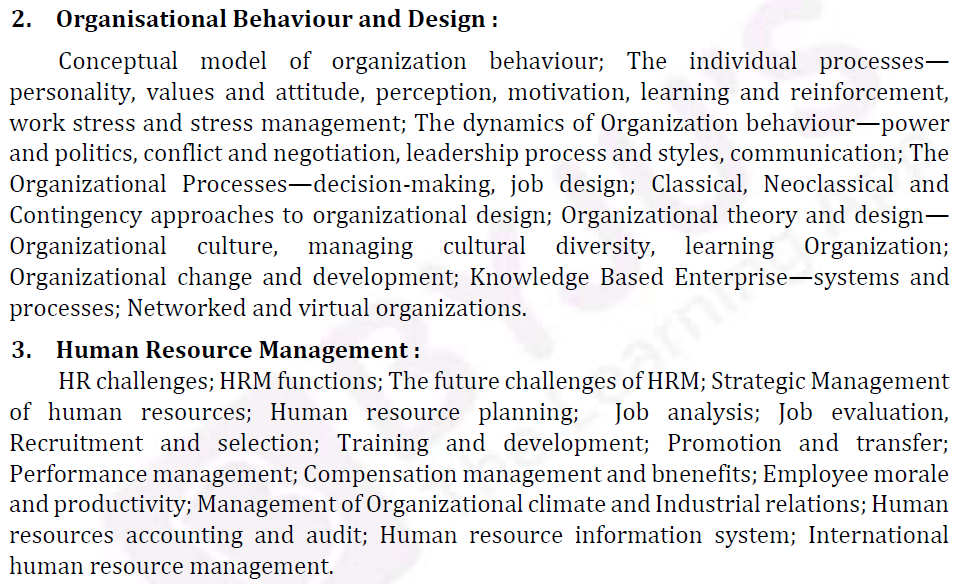 UPSC Management Optional Syllabus for Paper II: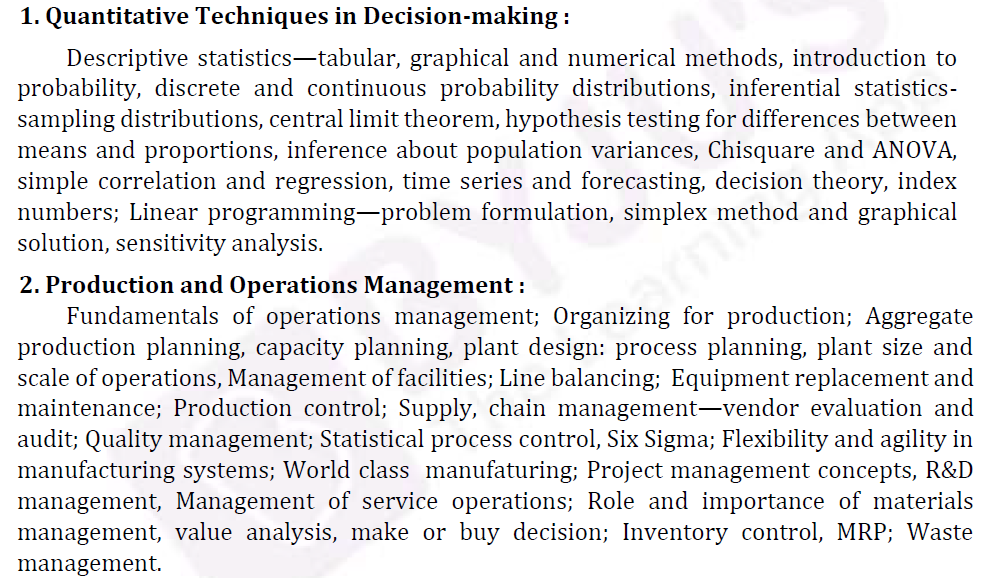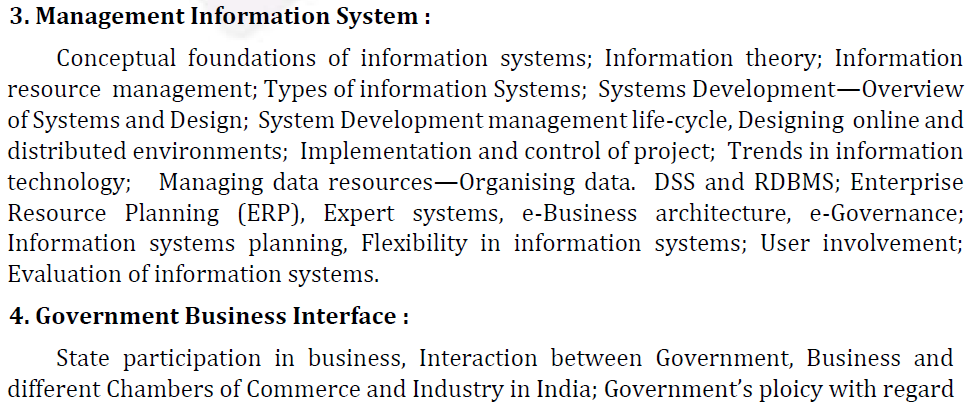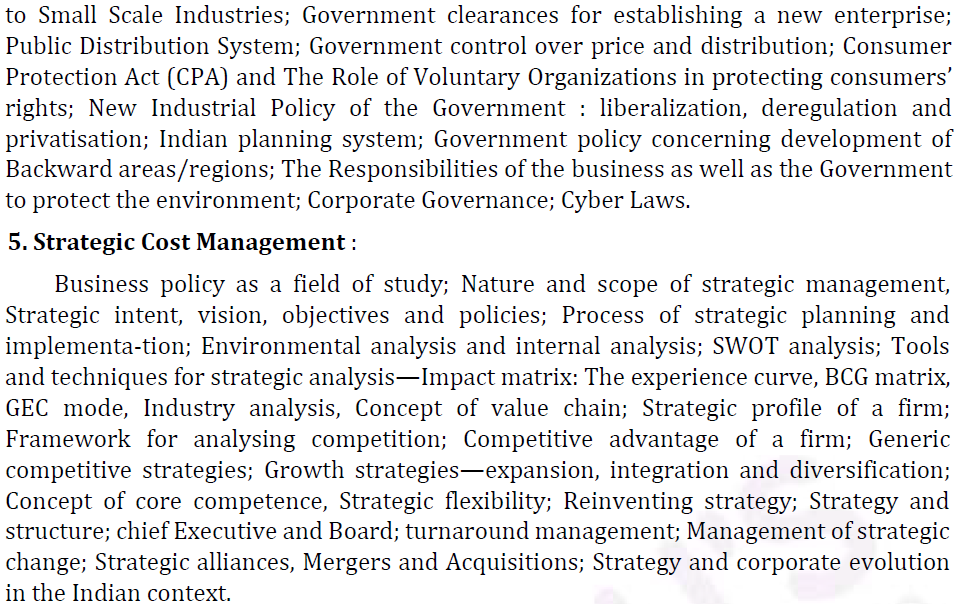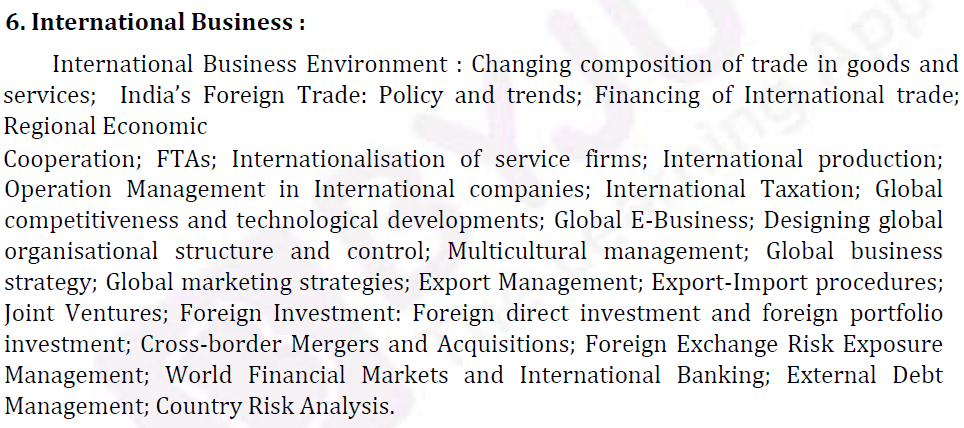 IAS aspirants should note that for Management, preparation should be thorough as the concepts learnt will be useful during training and afterwards. Also, candidates should solve more questions from previous years' UPSC question papers as well as participate in mock tests for preparation.
UPSC Management Syllabus PDF:-Download Syllabus PDF
To read more on UPSC preparation please visit: