14 December 1812
Birth of Lord Canning, the first Viceroy of India
---
What happened?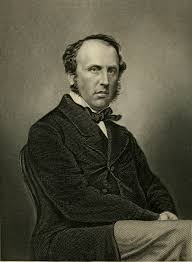 Charles Canning, 1st Earl Canning was born on 14 December 1812 at Brompton, near London. He went on to become the first Viceroy and Governor-General of India after the East India Company's rule over British India ended and the reign came directly under the British monarch.
Biography
Lord Canning was educated at Oxford University from where he obtained a BA in classics and mathematics.
He served in various administrative posts in Britain before being selected for the post of Governor-General of India. The post was open after the departure of Lord Dalhousie.
He assumed the post of the Governor-General of India on 28 February 1856.
Unlike some of his predecessors, he followed a policy of reconciliation with the Indian princes. But, the resentment that had started brewing among the Indians during the time of Lord Dalhousie due to his authoritarian dealings including the much-hated and unjust Doctrine of Lapse blew into an all-out rebellion against the British during Canning's tenure as Governor-General.
The Revolt of 1857 happened during Canning's rule of India. During the rebellion at Oudh, he forfeited the lands of the province, angering many British people at that time.
After the rebellion, the reign of British India passed on from the Company to the British Crown. The Government of India Act 1858 was passed to this effect. This Act also made Lord Canning the first Viceroy and Governor-General of India.
As Viceroy, he abolished the Doctrine of Lapse and also proclaimed that there would be no further extension of territories. This decision was made because the mutiny was caused due to, among other factors, resentment among the Indian princes who were deprived of their kingdoms.
The Viceroy's council was now the Imperial Legislative Council. In this council, there were different members who were heading different departments like finance, law, defence, etc. This was called the 'Canning model of business'.
In 1859, he was made Earl Canning.
During his tenure, the Indian Councils Act, 1861; the Indian Civil Services Act 1861; the Indian High Courts Act, 1861; and the Indian Penal Code, 1862 were passed.
The Indian Civil Services Act provided that both Indians and British were eligible for appointment to any of the offices except covenanted civil service which was reserved for the British.
The income tax was introduced during his rule over India.
Canning also introduced some reforms in the agriculture and army.
He was nicknamed 'Clemency Canning' by the British for his policy of toleration towards Indians after the 1857 revolt.
He left office in March 1862 and returned to England where he died soon after in June 1862.
He was succeeded as Viceroy by the Earl of Elgin.
Also on this day




---