TABLE OF CONTENTS
A.

 GS1 Related




B.

 GS2 Related


Polity
1. Right to privacy verdict: Privacy realms span from abortion to euthanasia  
2. Target Section 377: On decriminalising gay sex
3. SC verdict to affect ban on slaughter 
4. Panel to decide on breach of privilege by DMK MLAs  
5. Stalin urges Governor to call for floor test 
International Relations
1. MPs fret over trade deficit with ASEAN  


C.

 GS3 Related


Science and Technology
1. Cheaper plastics, 36% lighter, developed 
2. Claims on Bt cotton need to be probed: Panel 


D. 

GS4 Related




E. 

Prelims Fact


F. UPSC Prelims Practice Questions
G. UPSC Mains Practice Questions 
Nothing here for Today!!!
1. Right to privacy verdict: Privacy realms span from abortion to euthanasia
Context:
right to reproductive choice
right to active euthanasia
In news:
Justice J. Chelameswar observations in his judgement on privacy:

The realm of the fundamental right to privacy span from women's reproductive choice and choice of food or faith to euthanasia
Neither the State nor private persons have any business to intrude.

Present scenario:

Right to reproductive choice :

Women and girl children, including victims of rape, are fighting a battle for the right to abort their foetuses.
Abortion is legally barred if the pregnancy has crossed 20 weeks.

Right to active euthanasia

It is a crime under attempt to suicide.
A person who helps a terminally ill person to take his own life is booked under abetment to suicide.
2. Target Section 377: On decriminalising gay sex
Context:
Same-gender sex remains a crime in the country due to a flagrant judicial mistake committed by the Supreme Court in 2013.
Section 377. Unnatural offences: Whoever voluntarily has carnal intercourse against the order of nature with any man, woman or animal shall be punished with imprisonment for life, or with imprisonment of either description for term which may extend to ten years, and shall also be liable to fine.
List of Cases and their verdict:
Naz Foundation v. Govt. of NCT of Delhi- is a landmark Indian case decided by a two-judge bench of the Delhi High Court, which held that treating consensual homosexual sex between adults as a crime is a violation of fundamental rights protected by India's Constitution. The verdict resulted in the decriminalization of homosexual acts involving consenting adults, in the jurisdiction of the Delhi High court. This was later challenged in the Supreme Court of India.
Suresh Kumar Koushal (2013) Case Observations:

Supreme Court has upheld the validity of Section 377 of Indian Penal Code.
LGBT "minuscule minority": no need to challenge Section 377 because the LGBT community constitutes only a minuscule minority.

National Legal Services Authority (2014) Case observations:

Transgenders, even though insignificant in numbers, are entitled to human rights.
Section 377 had been an instrument of harassment and abuse.
Discrimination based on sexual orientation and gender identity must end. Sexual orientation is not only a freedom flowing from the right to privacy, but also a demanding of non-discriminatory treatment
Adoption of the Yogyakarta Principles — norms on gender identity and sexual orientation adopted by human rights experts in 2006 in Indonesia.

Latest: In the Aadhaar case the Supreme Court Observations are as follows:

It has upheld the right to privacy as a fundamental right and an inherent component of human liberty and dignity.
The nine-judge Bench has observed that the rationale behind the Koushal judgment is flawed and unsustainable.
Rights of LGBT persons are real rights founded on sound constitutional doctrine and not "so-called rights" as the earlier Bench had described.
Sexual orientation is an aspect of the right to privacy and an inalienable part of human dignity, freedom, and personal liberty.
3. SC verdict to affect ban on slaughter
Context:
Right to privacy a fundamental right.
In news:
Supreme Court observation: The landmark judgment declaring right to privacy a fundamental right would have "some bearing" in matters relating to slaughter of cows, bulls and bullocks in Maharashtra.
Background:

The Bombay High Court had struck down Sections 5(D) and 9(B) of the Maharashtra Animals Preservation (Amendment) Act, 1995.

Section 5(D) criminalises possession of flesh of cows, bulls or bullocks, slaughtered outside Maharashtra
Section 9(B) imposed burden on the accused to prove that meat or flesh possessed by him/her does not belong to these animals.

A batch of appeals was filed before Supreme Court, against the HC verdict decriminalising the possession of beef in case of animals slaughtered outside the state.

Senior advocate observation after the privacy verdict: the right to eat food of one's choice was now protected under privacy.
The Supreme Courts observations while deciding Right to privacy issue:  "nobody would like to be told what to eat or how to dress", these activities come under the realm of right to privacy.
4. Panel to decide on breach of privilege by DMK MLAs
In news:
Background: On the last day of the Budget session on July 19, the DMK MLAs produced sachets of gutkha in the Assembly to substantiate their charge that the banned tobacco products were being illegally sold in Chennai.
The Committee of Privileges of Tamil Nadu Assembly will meet on August 28 to discuss whether some DMK MLAs committed a breach of privilege by bringing banned gutkha sachets into the House.
Basic Information
What is parliamentary privilege?
Parliamentary privilege refers to rights and immunities enjoyed by Parliament as an institution and MPs in their individual capacity, without which they cannot discharge their functions as entrusted upon them by the Constitution.
Are these parliamentary privileges defined under law?
According to the Constitution, the powers, privileges and immunities of Parliament and MP's are to be defined by Parliament. No law has so far been enacted in this respect. In the absence of any such law, it continues to be governed by British Parliamentary conventions.
What is breach of privilege?
A breach of privilege is a violation of any of the privileges of MPs/Parliament. Among other things, any action 'casting reflections' on MPs, parliament or its committees; could be considered breach of privilege. This may include publishing of news items, editorials or statements made in newspaper/magazine/TV interviews or in public speeches.
What is the punishment in case of breach of privilege or contempt of the House?
The house can ensure attendance of the offending person. The person can be given a warning and let go or be sent to prison as the case may be.
Committee of Privileges
Function: The functions of this committee are semi-judicial in nature. It examines the case of breach of privileges of the House and its members and recommends appropriate action.
Composition: The Lok Sabha committee has 15 members, while Rajya Sabha committee has 10 members.
Nomination: The member are nominated by the respective chair of the houses i.e. Speaker in case of Lok Sabha whereas Chairman in case of Rajya Sabha.
5. Stalin urges Governor to call for floor test
In News:
Tamil Nadu: Leader of the Opposition has urged Tamil Nadu Governor Ch. Vidyasagar Rao to immediately direct Chief Minister Edappadi K. Palaniswami to prove his majority in the Assembly.
Basic Information
President's Rule:

Article 356 of the Indian Constitution states that a governor can request for the President to take control of the state — President's Rule — if he feels that the state machinery has broken down. Since the President is usually appointed by the Centre, President's Rule may be looked as the Centre running the state.
Supreme Court Ruling: In order to protect the federal structure and prevent misuse of power by the Centre, the constitutional machinery should be tested on the floor of the Legislative Assembly of the state by votes.

What is floor test?

A chief minister appointed by the governor can be asked to prove his majority in case of doubt.
In that case, the chief minister has to move a vote of confidence and win a majority among those present and voting.

What is composite floor test?

If there is more than one person staking claim to form the government and the majority is not clear the governor may call for a special session to see who has the majority.
Some legislators may be absent or choose not to vote.
The majority is then counted based on those present and voting.
Modes of voting:

Voice vote, where the legislators respond orally, or through a division vote.
Division vote: voting can be done using electronic gadgets, slips or in a ballot box. Ballot box is usually a secret voting – just like how people vote during state or parliamentary elections. The person who has the majority will be allowed to form the government. In case there is a tie, the speaker can cast his vote.
Category: INTERNATIONAL RELATIONS
1. MPs fret over trade deficit with ASEAN
In news:
The Parliamentary Standing Committee on Commerce:
Questions:

The government for suggesting that the country's increasing trade deficit with ASEAN nations is due to imports of essential commodities.
Imposition of safe guard and tariff barriers on Indian goods.

Recommendation: India should seek better market access for its products and services like leather goods and pharmaceuticals, with the 10-nation bloc.
Key fact:

Examination of the Indo-ASEAN trade dynamics assumed significance given that this year marks 25 years of the formal partnership.
ASEAN is India's fourth largest trading partner with total trade in 2016-17 at $71.69 billion.
Exports of agricultural products from India faced high import tariffs and barriers

Trade deficit: the amount by which the cost of a country's imports exceeds the value of its exports.

India has suffered a trade deficit in respect of five ASEAN members — Malaysia, Indonesia, Thailand, Brunei and Lao PDR — over 2015-16 and 2016-17, with the biggest deficit emerging in trade with Indonesia

Essential commodities imported from ASEAN: coal, petroleum and edible oils.
India's food processing sectors objection: Near absence of quality norms for import of cheap processed food products from ASEAN countries.
Basic Information
ASEAN:
The Association of South-East Asian Nations (ASEAN) comprises of Indonesia, Singapore, Philippines, Malaysia, Brunei, Thailand, Cambodia, Lao PDR, Myanmar and Vietnam.
ASEAN has been establishing itself as a platform for Asian integrations and cooperations, working with other Asian nations to promote unity, prosperity, development and sustainability of the region, as well as working on solutions to resolve disputes and problems in the region. While mainly focusing on the Asia-Pacific nations, ASEAN also established communications with other parts of the world, to better promote world peace and stability.
ASEAN Plus Three
"ASEAN Plus Three" was created to improve existing ties with the People's Republic of China, Japan, and South Korea.
East Asia Summit (EAS) includes ASEAN Plus Three countries as well as India, Australia, New Zealand. This new group acted as a prerequisite for the planned East Asia Community which was supposedly patterned after the now-defunct European Community.
Category: SCIENCE AND TECHNOLOGY
1. Cheaper plastics, 36% lighter, developed
Developed: composite plastics that are up to 36% lighter than those being used
Who? Researchers from the National Institute of Technology, Karnataka, and the New York University, U.S.
Technical details:

Incorporated hollow microspheres into high density polyethylene (HDPE) which is the most commonly moulded plastic product.
Density of the material was brought down from by nearly half. The end material was found to have a significantly greater ability to absorb energy.

Application:

Production of more light-weight material and the reduced use of plastics.
In cars and planes, for instance, the reduction in weight significantly improves fuel efficiency.
2. Claims on Bt cotton need to be probed: Panel
Highlights of report released by Standing Committee on Science and Technology (Parliamentary panel) headed by Congress MP Renuka Chowdhury
Bt Cotton production: Government agencies have portrayed "a rosy picture" on Bt Cotton which is far removed from the truth.
Main highlight: "India's cotton yields increased by 69% in the five years (2000-2005) when Bt Cotton was less than 6% of total cotton area, but by only 10% in the 10 years from 2005-2015 when Bt Cotton grew to 94% of the total cotton area,"
Key Fact: The committee noted that 20 years after introduction of GM crops in 1996, only six countries continue to account for over 90 % of all GM crop area globally including U.S., Brazil, Argentina, Canada, China and India.
Contamination of nearby crops:

The herbicide-tolerant gene may escape through pollen into nearby farm and fields, to another GM or non-GM crop.
So if we allow GM crops in the midst of our indigenous crops there is possibility of contamination.
No GM crop should be introduced, unless bio-safety and socio-economic desirability studies are done through a participatory, independent and transparent process.news:
Nothing here for Today!!!
National parks in Jammu and Kashmir
I. Hirpora Wildlife Sanctuary
Location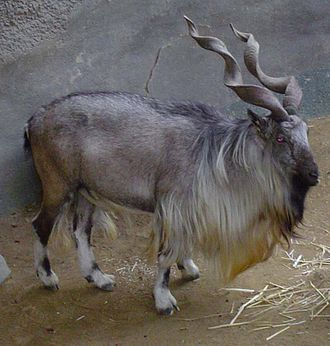 Hirpora Wildlife Sanctuary or Heerpora Wildlife Sanctuary is located in Shopian district of Kashmir, 70 kilometers south of Srinagar.
It spreads over an area of 341 km2.
It is bounded to the north by Lake Gumsar, northeast by Hirpora village, east by Rupri, south by Saransar and to the west by the Pir Panjal pass.
The slopes are gentle to moderately steep on the eastern aspect and very steep with many cliffs on the higher northern and western aspect. The southern and southeastern portions are moderately steep.
Key Fact: critically endangered Pir Panjal markhor is found here.
II. Hemis National Park
Location
Hemis National Park (or Hemis High Altitude National Park) is a high altitude national park in the eastern Ladakh region of the state of Jammu and Kashmir in India.
World famous for being the best place to see the snow leopard in the wild
It is believed to have the highest density of snow leopards of any protected area in the world.
It is the only national park in India north of the Himalayas, the largest notified protected area in India (and thus the largest national park of India), and is the second largest contiguous protected area after the Nanda Devi Biosphere Reserve and surrounding protected areas.
---
IUCN Red List
I. White-bellied heron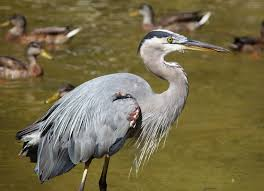 Scientific name: Ardea insignis
Habitat: The white-bellied heron, also known as the imperial heron or great white-bellied heron, is a species of large heron found in the foothills of the eastern Himalayas in India, northeastern Bangladesh, Burma and Bhutan.
IUCN classification: Critically Endangered
Threats: species is threatened by disturbance and habitat degradation.
II. Great Indian bustard 
Scientific name: Ardeotis nigriceps.
Habitat: India and the adjoining regions of Pakistan
IUCN Classification: critically 
endangered.
Threats: hunting and loss of its habitat
F. Practice Questions for UPSC Prelims Exam
Question 1. Choose the correct statement  with reference to Committee of Privileges
The Lok Sabha committee has 15 members, while Rajya Sabha committee has 10 members.
The Lok Sabha committee has 10 members, while Rajya Sabha committee has 15 members.
The Lok Sabha committee has 25 members, while Rajya Sabha committee has 10 members.
The Lok Sabha committee has 10 members and even Rajya Sabha committee has 10 members.
See
Question 2. Consider the following statement:
ASEAN is India's fifth largest trading partner.
India has suffered a trade deficit in respect of few ASEAN members
Identify the Incorrect statement from the options given below
1 0nly
2 only
Both 1 and 2
Neither 1 nor 2
See
Question 3. Critically endangered Markhor is native to ______.

Hirpora Wildlife Sanctuary
Hemis National Park
Dachigam National Park
None of the above
See
Question 4. White-bellied heron is a ______.

Critically Endangered species as per IUCN's Red data book
Endangered species as per IUCN's Red data book
Nearly Threatened species as per IUCN's Red data book
None of the above
See
Question 5. The Government enacted the Panchayat Extension to Scheduled Areas(PESA ) 
Act in 1996 . Which one of the following is not identified as its objective?

To provide self-governance
To recognize traditional rights
To create autonomous regions in tribal areas
To free tribal people from exploitation
See
Question 6. According to the Constitution of India, which of the following are fundamental 
for the governance of the country?

Fundamental Rights
Fundamental Duties
Directive Principles of State Policy
Fundamental Rights and Fundamental Duties
See
Question 7. A President's rule can be imposed in a state under the provisions of ______.

Article 356
Article 360
Article 352
Article 365
Choose the correct option from the options given below
Only 1
1 and 3
1 and 4
1 and 2
See
G. UPSC Mains Practice Questions
GS Paper II
An enabling atmosphere for citizens to dissent and scrutinise government measures add to the vibrancy of democracy" Evaluate?
"The freedom of the belief or faith in any religion is a matter of conscience falling within the zone of purely private thought process and is an aspect of liberty," Discuss?
GS Paper III
Normally countries shift from agriculture to industry and then later to services, but India shifted directly from agriculture to services. What are the reasons for the huge growth of services vis-a-vis industry in the country? Can India become a developed country without a strong industrial base?
In a globalised world, intellectual property rights assume significance and are a source of litigation. Broadly distinguish between the terms – copyrights, patents and trade secrets.
GS Paper IV
Topic: CASE STUDY ANALYSIS
Akash is running an NGO to help street children. He receives government grant of Rs.2 lakh rupees for a project to teach the "out of school" children, who work at tea-stalls, do boot-polishing etc. A year passes, but Akash managed to utilize only 50,000 rupees from the grant. Despite his best efforts, he couldn't convince many poor children or their families to join his NGO's program.
As per the grant rules, Akash has to return all the unspent money back to government by the end of March 31st. But his colleague Ravi suggests following:
If we honestly return Rs.1.5 lakh back, then government officials will think we are amateur, ineffective NGOs and they'll substantially reduce our grant for next year or even worse- they'll not give us any project next time!
We should take help of CA Kevin to manipulate our account books and show majority of the grant was utilized for education.
Many other NGOs do the same thing- there is no problem – nobody will raise any objection, as long as we give 20% of the grant to SDM in charge of this project.
Although it sounds unethical but we won't use this money for personal needs, we'll use it on street children only. Hence our act is fully ethical and moral.
What should Akash do with the money?
Answer Key Points:
Evaluating the options given:
Option C: "Because others are also doing it" – is never the valid justification to commit an unethical or criminal act.
Option B and Option C:
Wrong Actions: Manipulating account books to keep the grant money and Bribing SDM to keep the grant money.
The shelf life of lie and deception is very low- especially when manipulating the account books.
Option D:
Integrity: As per the grant rules Akash has to return all the unspent money back to government by the end of March 31st. So this option is invalidated.
Option A: Akash was unable to use 75% of the grant money, it implies – Akash didn't try hard enough OR Government had exaggerated the amount of money required to educate the out of school children OR both
In any case, If Akash keeps the unspent grant; government will continue pumping more money- other NGOs and the SDM will keep amassing wealth. Therefore, Akash should return the unspent grant back to the government.
Also, check previous Daily News Analysis 
"Proper Current Affairs preparation is the key to success in the UPSC- Civil Services Examination. We have now launched a comprehensive 'Current Affairs Webinar'. Limited seats available. Click here to Know More."
Enroll for India's Largest All-India Test Series