TABLE OF CONTENTS
A.

 GS1 Related


CULTURE
1. Cherry Blossom Festival


B.

 GS2 Related


1. Area Suraksha Mitras
2. Telangana leads state-wise ease of doing business ranking


C.

 GS3 Related


ENVIRONMENT
1. Andaman's new taste is sweet-and-sour
2. New ant species discovered in the Western Ghats
SECURITY
1. Pakistani terrorists, smugglers may use drones to ship arms, drugs to India
ENVIRONMENT AND HEALTH
1. AIIMS chief compares Delhi air pollution to Great Smog of London
DISASTER MANAGEMENT
1. Vietnam typhoon toll rises to 106
ECONOMY
1. Capital gains tax relief for foreign origin fund


D. 

GS4 Related




E. 

Prelims Fact


F. UPSC Prelims Practice Questions
G. UPSC Mains Practice Questions 
Cherry Blossom Festival is being held in Shillong which will celebrate the flowering in this International Year of Sustainable Tourism for Development, with community events such as guided night walks, live music gigs, a beauty pageant, and stalls showcasing the cuisine, wine, arts and craft of the region.
Cherry Blossom Festivals celebrated in countries like Japan, USA, Switzerland, and Korea have established an "intercontinental friendship", and voiced hope that in a few years, Meghalaya can get international recognition with the active participation of government departments and stakeholders.
The first cherry blossom festival in Shillong was held in 2016 but this year, the Meghalaya government decided to make it an international event this year.
The festival is being organised by the Meghalaya government in collaboration with the Institute of Bioresources and Sustainable Development (IBSD), a national institute under the Department of Biotechnology, and the Indian Council for Cultural Relations (ICCR).
What can Travelers experience?
Travelers can join night walks under illuminated cherry blossoms, led by volunteers at Ward's Lake between 5-8 p.m.
Alongside, there will be a rock concert, traditional folk music, unplugged western music and dance performances from all over North East India, choir performances, bicycle rallies, storytelling sessions of local and world folktales and a Japan Higher Education Fair.
Community policing (CP) is an initiative of Bengaluru city police in partnership with Janaagraha.
The objective of the program is to address neighborhood safety and security concerns through responsible participation of the citizenry in crime prevention, at the level of the local community. Here both police and citizens work in partnership to ensure a safer and secure neighbourhood.
Community Policing focuses on community engagement to address issues of crime and social disorder through the delivery of police services, which include aspects of traditional law enforcement, prevention and solving the safety and security challenges.
It is an approach, wherein community support and interaction helps prevent & control crime and citizens have a say in identifying and solving neighborhood safety and security concerns. CP accomplishes this through harnessing participation from active citizen volunteers, also called as Area Suraksha Mitras (ASMs).
2. Telangana leads state-wise ease of doing business ranking
Telangana is currently atop the yearly state-wise ranking on assessment of implementation of the 'Business Reforms Action Plan' (BRAP) in 2017
Telangana (with an implementation score of 61.83%) is followed by Haryana (54.03%), Odisha (45.70%), Chhattisgarh (45.43%), and West Bengal (44.35%) — completing the top five. However, the ranking is dynamic and till they are frozen, these positions could change due to intense competition between States.
Telangana was the joint topper with Andhra Pradesh, in the ranking last year. However, Andhra Pradesh (score of 18.01%) is currently ranked 14th. Gujarat, ranked third last year, is now number eight with a score of 41.94% while Madhya Pradesh, which was fifth last year, is now 22nd with a score of 10.22%.
1. Andaman's new taste is sweet-and-sour
Edible wild banana species discovered, the second such on the island in two years
It is of a species of wild banana named Musa paramjitiana, in honour of Paramjit Singh, who happens to be the director of the Botanical Survey of India (BSI).
The species was found in North Andaman's Krishnapuri forest, 6 kilometres from any human habitation.
The plant grows to a height of nine metres and bears an edible, sweet-and-sour tasting fruit that is boat-shaped and has numerous bulb-shaped seeds. Its conservation status has been declared as 'Critically Endangered' as it has so far been spotted in only two locations on the islands, each with 6 to 18 plants in a clump.
2. New ant species discovered in the Western Ghats
Researchers have discovered a new species of ant in the Western Ghats, recognised as one of the world's 'hottest hotspots' of biological diversity.
The new species was found in the Periyar Tiger Reserve.
Belonging to Tyrannomyrmex, a rare tropical genus of ants, the species was discovered by the team from the Vallakadavu range
Paying tribute to their mentor and eminent myrmecologist Musthak Ali, who is regarded as the country's 'ant man', the authors of the study have named the new species Tyrannomyrmex alii (or T. alii) Sadasivan and Kripakaran 2017.
Tyrannomyrmex is a rare myrmicine (subfamily of ants) ant genus that is distributed in the Indomalayan bio-region that extends from southern India and Sri Lanka to southeast Asia.
Where is it found?
The particular genus had been erected in 2003 with the discovery of the species, Tyrannomyrmex rex Fernández, in Pasoh Forest Reserve, Malaysia.
Later, two more species that were under the same genus had been discovered; Tyrannomyrmex dux (or T. dux) from the Ponmudi hills in 2007 and legatus from the Sinharaja Forest Reserve in Sri Lanka in 2013.
alli has thus become the four species of the rare genus and the second one from India. Notably, both of the Tyrannomyrmex species that have been described from the country are known from the Western Ghats range in Kerala.
How is it different?
The new species can be distinguished from the other species of the same genus through its morphological characteristics.
While it differed from  T. dux by the petiolar shape, it became dissimilar to T. legatus and T. rex by surface sculpture and pilosity. 
Periyar National Park
Periyar National Park and Wildlife Sanctuary (PNP) is a protected area near Thekkady in the districts of Idukki, Kottayam and Pathanamthitta in Kerala
It is notable as an elephant reserve and a tiger reserve.
The park is a repository of rare, endemic and endangered flora and fauna and forms the major watershed of two important rivers of Kerala, the Periyar and the Pamba.
The park is often called the Periyar Wildlife Sanctuary or Thekkady. It is located high in the Cardamom Hills and Pandalam Hills of the south Western Ghats along the border with Tamil Nadu.
The first official action towards the conservation of wildlife and biodiversity in Kerala was taken in 1934 by the Maharaja of Travancore, Chithira Thirunal Balarama Varma, by declaring the forests around Periyar lake as a private game reserve to stop the encroachment of tea plantations
1. Pakistani terrorists, smugglers may use drones to ship arms, drugs to India
Terrorists and smugglers from Pakistan may use drones and paragliders to escape detection while dropping arms and contraband items in India from across the border, a multi-agency group has said in a confidential report
Senior officials representing their respective agencies have elaborated in the report on the threat of use of drones and paragliders from across the border for dropping arms and drugs that can be retrieved later using the GPS coordinates
The report says some women in border areas are being "trained to lure" officials to make them accomplices in smuggling.
BSF has observed that drug peddlers and terrorists are found to be actively using social media platforms to communicate among themselves
The report says Pak-based drug smugglers in the "guise of farmers" are trying to establish contact with innocent Indian farmers during day time while working in the fields.
Security forces have zeroed in on the Gujjar community living in 'deras' near the border that have long been suspected to be used for "logistic purposes" by terrorists and smugglers.
Category: ENVIRONMENT AND HEALTH
1. AIIMS chief compares Delhi air pollution to Great Smog of London
As air pollution hit alarming levels in Delhi, major city hospitals on November 8 experienced a surge in the number of patients complaining of respiratory problems with the AIIMS chief comparing the situation to the killer Great Smog of London in 1952.
Background
The Great Smog of London, or Great Smog of 1952 sometimes called the Big Smoke, was a severe air-pollution event that affected the British capital of London in December 1952.
A period of cold weather, combined with an anticyclone and windless conditions, collected airborne pollutants – mostly arising from the use of coal – to form a thick layer of smog over the city.
It lasted from 5 December to 9 December 1952 and then dispersed quickly when the weather changed.
Options Available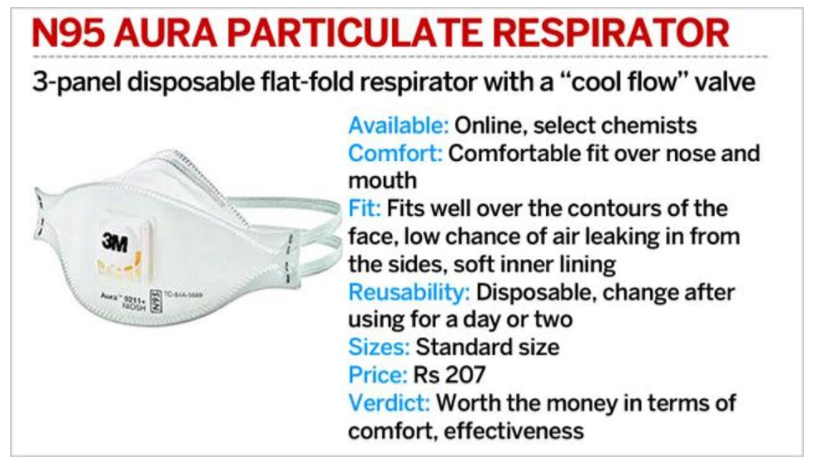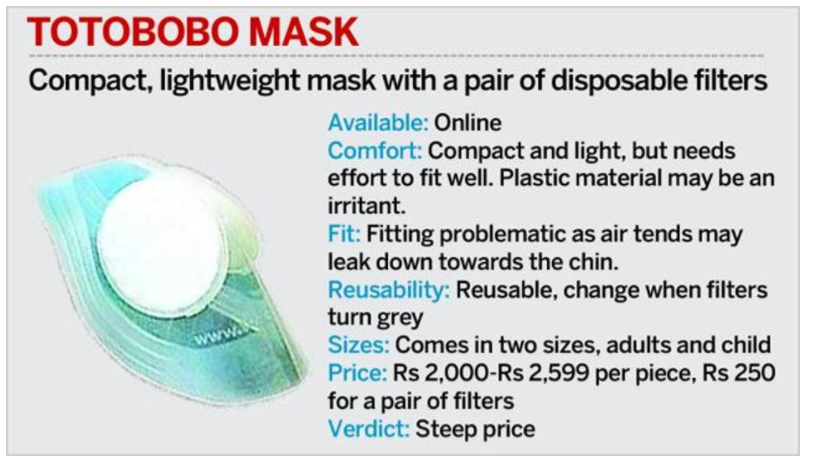 What did the doctors say?
The current smog situation in the national capital is same to the post-Diwali situation in 2016 and expressed fear that around 25,000 to 30,000 people may lose their lives in Delhi-NCR due to diseases exacerbated by pollution.
1. Vietnam typhoon toll rises to 106
Vietnam's deadliest storm this year, Typhoon Damrey, has killed 106 people, while dozens of dangerously full reservoirs release water. The storm, which struck on Saturday, left 25 missing and 197 injured, the country's search and rescue committee said.
1. Capital gains tax relief for foreign origin fund
Income from sale of securities in India by funds based abroad will be exempt from capital gains tax, the government announced. This exemption will be given only when the India-focused fund is also charged to tax in India.
The Finance Act of 2012 had amended section 9 of the Income Tax Act to address the ruling given by the Supreme Court in favour of Vodafone.
Accordingly, gains through indirect transfers were made subject to capital gains tax. The condition being that the Indian assets should exceed Rs 10 crore and represent at least half the value of all assets held by the foreign investor.
Investors holding less than five per cent of the share capital or voting power of the company were exempt from this.
Tax relief
Tax exemption will be given only when the India-focused fund is also charged to tax in India
CBDT said the tax provision on indirect transfer would not apply to this type of income at PE and VC funds
The issue was a concern among foreign portfolio investors
On December 21 last year, CBDT issued a circular that offshore vehicles, including FPIs, were subject to indirect transfer provisions
The move had set alarm bells ringing in fund houses from Hong Kong to New York
Nothing here for Today!!!
Nothing here for Today!!!
F. Practice Questions for UPSC Prelims Exam
Question 1. Which of the following articles in the Indian Constitution 
deal specifically with Jammu & Kashmir?
Article 368
Article 370
Article 352
Article 35A
Choose the right option from the below given codes.
1 only
2 and 3 only
2 and 4 only
All the above
See
Question 2. Which of the following make the components of India's forex 
reserves?
Reverse tranche of World Bank
Gold
Special drawing Rights
Foreign currencies
Select the correct options.
1 only
2, 3 and 4
1, 2 and 3
All the above
See
Question 3. Which of the following satellites is used by ISRO for monitoring
crop acreage?
IRNSS
RISAT
Resourcesat-2A
Megha-Tropiques
See
Question 4. Consider the following statements with reference to Bele-II 
experiment which was in news recently:
Belle-II is designed to study violations of the Standard Model of particle physics.
Belle-II experiment is being conducted at IISC, Bangalore.
Which of the statements given above is/are correct?
1 only
2 only
Both 1 and 2
Neither 1 nor 2
See
G. UPSC Mains Practice Questions
GS Paper II
Briefly discuss the developments in the geopolitics of the Middle East and its effects on India.
GS Paper III
Discuss the futuristic applications of Artificial Intelligence (AI).
What steps the government should take to further improve India's ranking in the World Bank's Ease of doing Business?
Also, check previous Daily News Analysis
"Proper Current Affairs preparation is the key to success in the UPSC- Civil Services Examination. We have now launched a comprehensive 'Current Affairs Webinar'. Limited seats available. Click here to Know More."
Enroll for India's Largest All-India Test Series