TABLE OF CONTENTS
A.

 GS1 Related


INDIAN SOCIETY
1. Bhima Koregaon


B.

 GS2 Related


POLITY
1. 'Panchayat secretary's certificate is no proof'
2. Lok Sabha passes bill to build public projects in protected monuments
3. Key ministries disagree over CAMPA fund
HEALTH
1. Genomic Research in India
INTERNATIONAL AFFAIRS/BILATERAL RELATIONS
1. Chinese road building team enters Arunachal Pradesh, India seizes equipment
2. India calls off deal for Israeli anti-tank missiles


C.

 GS3 Related


ECONOMY
1. Govt. nod for revised PPP port concessions
2. Centre approves 5,369 cr. for waterway project
3. Update on FRDI Bill
AGRICULTURE
1. Horticulture crop output seen at record 305.4 mt in 2017-18


D. 

GS4 Related




E. 

Prelims Fact


F. UPSC Prelims Practice Questions
G. UPSC Mains Practice Questions 
1. Bhima Koregaon
 Background
Bhima Koregaon in Pune, Maharashtra is a tiny village and it is associated with an extraordinary phase of Maratha history.
Two hundred years ago, on January 1, 1818, a few hundred Mahar soldiers of the East India Company, led by the British, defeated the massive Peshwa army, led by Peshwa Bajirao II, in Koregaon. This battle has, since, attained legendary stature in Dalit history.
Significance of the Event
Ambedkarite Dalits do not see this from the narrow lens of nationalism versus imperialism. Over the years, as the battle came to be seen as a victory of the Mahars against the injustices perpetuated by the Brahminical Peshwas, thousands of Ambedkarites have been gathering in Bhima Koregaon on January 1 to pay their respect at the Vijay Sthamb (victory pillar).
The pillar was erected by the East India Company in memory of those who fought the battle and includes the names of the Mahar soldiers who unknowingly brought an end to the Peshwa rule in 1818.
Present Context
Dalits are unanimous in drawing inspiration from the victory. In recent years, particularly in Maharashtra, since the Bhima-Koregaon Ranstambh Seva Sangh (BKRSS) was formed, Dalits regard the pillar as a site of positive memory of their valour and a symbol of their renewed political aspiration.
Their denunciation of the Peshwas is strategic; it helps them relate to their social and political marginalisation in contemporary times.
The debate here, however, is whether such invoking of history is effective in hoisting Dalit politics to a new level.
These organisations have been polarising the political landscape on religious and caste lines, particularly against Ambedkarite Dalits who are seen as impediments to their political project.
A recent, and crucial, illustration of this was at Wadhu Budruk, a village not far from Bhima Koregaon. Vadhu Budruk is where Sambhaji, the eldest son of the Maratha ruler Shivaji, was cremated after being killed by the Mughals in 1689. As the legend goes, Sambhaji's body was mutilated and thrown into a river by Aurangzeb.
It was Govind Mahar (Gaikwad), a Dalit resident of Vadhu Budruk, who then gathered the body parts together and made arrangements for the last rites.
Sambhaji's memorial was said to have been erected by the Mahars of that village. Consequently, Govind Mahar's tomb was also erected in the village after his death.
A planned attack
A few days ago, upper caste Marathas, who refuse to acknowledge the role played by Govind Gaikwad and other Mahars in the last rites of Sambhaji, objected to a sign at the site that recounted the story.
The violent clashes in Bhima Koregaon were an extension of the conflict in Wadhu Budruk. All indications are that this was a pre-planned attack.
Being the 200th anniversary, that gathering in Bhima Koregaon this year was much larger than usual. Many Dalit and Bahujan groups collectively organised a big public conference in the name of Elgar Parishad at Shaniwar Wada, which was the seat of the Peshwas until 1818.
1. 'Panchayat secretary's certificate is no proof'
 In news:
Supreme Court Observations:
Certificates issued by the 'gaon' or village panchayat secretary/Executive Magistrate is no proof of Indian citizenship.
It is only a supporting document used for the limited purpose of establishing a linkage between the holder of the certificate and the person(s) from whom legacy is being claimed
The certificate merely acknowledged the shifting of residence of a married woman from one village to another.
The certificate by itself by no means establishes any claim of citizenship of the holder of the certificate.
The certificate has to be verified at two stages. The first is the authenticity of the certificate itself; and the second is the authenticity of the contents thereof.
2. Lok Sabha passes bill to build public projects in protected monuments
Ancient Monuments and Archaeological Sites and Remains (Amendment) Bill, 2017:
The Bill would allow the government to take up infrastructure projects within prohibited areas around protected monuments. It was passed in the Lok Sabha
Necessity:
The bar on new construction within prohibited areas of a protected monument was adversely affecting various public works and developmental projects of the central government
The need was felt to amend the law to allow construction works related to infrastructure financed and carried out by any department or office of the central government for public purposes which are necessary for the safety or security of the public at large
1958 Act:
The 1958 Act prohibits carrying out any public work or project or other constructions in any prohibited area around protected monuments
A 'prohibited area' means land in the 100-meter radius around a protected monument
Currently, construction is not allowed in the prohibited areas except for repair and renovation works
No private work allowed under new provisions
The new law will give relaxation only for government works to be carried out in national interest and no private work will be allowed
Such construction works would be taken up when there is no possibility of any other viable alternative to such construction beyond the limits of the prohibited area
The Bill also seeks to have a new definition of "public works" under the Act
Status of archaeological sites
There are more than 3,600 monuments and sites that are centrally-protected under the jurisdiction of the Archaeological Survey of India (ASI), which is responsible for their maintenance
3. Key ministries disagree over CAMPA fund
Compensatory Afforestation Fund Management and Planning Authority (CAMPA):
The authority was envisaged as an independent body that would manage a corpus — collected from industries that have used forest land for projects — that accumulates around Rs.6,000 crore annually and is already worth around Rs 42,000 crore.
These funds are meant to be used by states to implement agro-forestry in non-forest land to compensate for felled forest.
Difference of opinion:
The fund collected has not been used because of differences between the environment ministry and the finance on how the fund needs to be disbursed.
The rules governing the management of the fund weren't finalised and several meetings had been held among states to fix these rules.
1. Genomic Research in India
In 1865, Gregor Mendel discovered the two laws of inheritance that are now named after him. Almost 90 years later in 1953, the work of James Watson, Francis Crick, Maurice Wilkins and Rosalind Franklin, deciphered the structure of the molecule — DNA — that stores our hereditary information and gets transmitted from parents to children over generations.
At this point, in principle, the prospect of building individualised medicine based on the precise information stored in each human's DNA (their genome) had come into view. But the human genome has around 3 billion base pairs and in 1953 it wasn't possible to imagine extracting genetic information on the molecular scale and of this collective size.
Technological advances in sequencing methods have made the possibility glimpsed 60 years ago a reality today. Already by 2001 the human genome project and its private competitor, Celera Genomics, showed that an entire genome could be sequenced.
Since then the cost of doing so has plummeted — currently it is something like $1000 per person and becoming cheaper — and the age of genomics-informed medicine is now within sight.
Perhaps this will also make interventional treatments feasible, in the not too distant future, thanks to the revolutionary advances brought about by the discovery of new gene-editing techniques, such as CRISPR.
What are Genome Editing and CRISPR?
Genome editing (also called gene editing) is a group of technologies that give scientists the ability to change an organism's DNA. These technologies allow genetic material to be added, removed, or altered at particular locations in the genome.
Several approaches to genome editing have been developed. A recent one is known as CRISPR-Cas9, which is short for clustered regularly interspaced short palindromic repeats and CRISPR-associated protein 9. The CRISPR-Cas9 system has generated a lot of excitement in the scientific community because it is faster, cheaper, more accurate, and more efficient than other existing genome editing methods.
CRISPR-Cas9 was adapted from a naturally occurring genome editing system in bacteria. The bacteria capture snippets of DNA from invading viruses and use them to create DNA segments known as CRISPR arrays.
The CRISPR arrays allow the bacteria to "remember" the viruses (or closely related ones). If the viruses attack again, the bacteria produce RNA segments from the CRISPR arrays to target the viruses' DNA. The bacteria then use Cas9 or a similar enzyme to cut the DNA apart, which disables the virus.
Scope of Genomics in India
To gain fully from the genomics revolution, India needs to collect information about the genetics of its population and train manpower capable of interpreting it.
The information that is needed has to come from a large and sustained collection of data — fully sequenced individual genomes along with medical histories for the individuals who volunteer for this effort.
This kind of longitudinal study would allow actual physical manifestations relevant to health, e.g. specific illnesses, to be related to features in the genome.
A data bank that collects this kind of information on one million Indians over the coming decade would be a feasible effort of the right magnitude.
We note that the China Kadoorie Biobank has been studying half a million people since their recruitment in 2004-2008.
As India is much more genetically diverse — with something like 5,000 ethno-linguistic and religious groups (castes and others), all of which probably have some degree of genetic distinctiveness — it needs a larger survey to do justice to all Indians.
The genetic distinctiveness of different Indian groups is in part the result of endogamy. While we cannot know the full impact of endogamy in advance of a proper survey, some recent research has shown that endogamy is very likely to be medically significant.
The genetic implication of this is that there are likely to be many recessive diseases stemming from single genes specific to individual groups that can be identified.
This knowledge could then also be quickly applied to the task of managing diseases in these groups as well as be used for genetic counselling that could reduce their incidence in future generations.
As an example elsewhere, the founder group of Ashkenazi Jews have almost eliminated Tay-Sachs disease from their population by such means.
Looking ahead a bit more, with large samples the technique of "genome-wide association studies" that compare genomes of cases and controls could be used to identify genetic risk factors related to common diseases (such as heart disease that stem from many genes) that affect the health of many more individuals.
We would like to emphasise that much of this is simply a question of applying existing methods and could all be done fairly quickly.
This is a good point at which to note that such a survey of Indian genetic diversity will be an important asset, beyond disease genetics.
The data collected as part of these efforts will also help to uncover the basic biological function of genes and their interactions, which are not yet fully understood.
This knowledge will be useful to humanity worldwide and also offer India a chance to claim a piece of the global medical and scientific frontier.
As a large part of the enterprise would be the application of information technology or "bio-informatics", the prospects of establishing viable commercial enterprises with synergies to existing IT champions are also promising.
What is to be done?
As things stand there is certainly progress under way. There has been path-breaking work in using genomics to shed light on Indian history, a small number of hospitals are using genetic information to help patients, and there is at least one private sequencing company in India.
But all of this activity is on a much smaller scale than needed and is currently not generating the manpower required to equip the next generation of medical and research activities in the area.
We need a coherent push at the national level that involves government, academic institutions, the existing health-care industry, the IT industry and the nascent biotechnology industry.
This coherent push should aim to set an ambitious but realistic objective of creating an Indian genetic data bank, to promote academic programmes that train scientists, technicians and doctors in this area and to create a regulatory framework that promotes broad objectives for both public and private sectors without being self-defeating.
Both genetic data and biological samples are easily transported across borders and if Indian regulation is short-sighted, it will simply cause Indian genomics to move abroad to places such as Singapore.
Genome Asia 100K Initiative
Genome Asia 100K Initiative based in Singapore plans to sequence 100,000 Asian genomes, including some from South Asia.
It will provide a broader pan-Asian set of data, it would be important to make similar investments at a national scale quickly to avoid the situation that this is one of the only enterprises to which Indians can turn to.
The time is ripe for India to begin its own genomics revolution. The technical understanding and will be needed to launch this is present in India's scientific leadership, in medicine and in industry.
Category: INTERNATIONAL AFFAIRS/BILATERAL RELATIONS
1. Chinese road building team enters Arunachal Pradesh, India seizes equipment
 In news:
The Indian Army and Indo Tibetan Border Police (ITBP) have foiled a Chinese attempt to build a track on the Indian side of the Line of Actual Control (LAC) in Tuting area of Arunachal Pradesh.
Chinese workers were told to return to their side of the LAC
Road construction equipment belonging to Chinese was seized.
Basic Information:
The Line of Actual Control (LAC) is a demarcation line that separates Indian-controlled territory from Chinese-controlled territory in the former princely state of Jammu and Kashmir.
There are two common ways in which the term "Line of Actual Control" is used. In the narrow sense, it refers only to the line of control in the western sector of the borderland between the two countries. In that sense, the LAC forms the effective border between the two countries, together with the (also disputed) McMahon Line in the east and a small undisputed section in between. In the wider sense, it can be used to refer to both the western line of control and the MacMahon Line, in which sense it is the effective border between India and the People's Republic of China
The McMahon Line is a border line between Tibetan region of China and North-east region of India, proposed by British colonial administrator Henry McMahon at the 1914 Simla Convention which was signed between the British and the Tibetan representatives.
It is currently the effective boundary between China and India, although its legal status is being disputed between the Indian and the Chinese government.
2. India calls off deal for Israeli anti-tank missiles
 In news:
Ministry of defence has called off an order to buy Spike anti-tank guided missiles from Israel's state-owned defence contractor Rafael.
The deal was worth about $500 million. The cancellation has been made prior to the signing of the final contract.
1. Govt. nod for revised PPP port concessions
 In news:
The government approved a revised model concession pact for projects based on public private partnership (PPP) design at major ports.
This move is to make the investment climate more investor friendly.
It includes providing an exit route to developers by way of divesting their equity up to 100% after completion of two years from the Commercial Operation Date (COD).
It also envisages constitution of the Society for Affordable Redressal of Disputes – Ports (SAROD- PORTS) as a disputes resolution mechanism similar to the provision available in the highways sector.
2. Centre approves 5,369 cr. for waterway project
 In news:
Jal Marg Vikas Project:
The Cabinet Committee on Economic Affairs on Wednesday approved the more than Rs.5,369 crore Jal Marg Vikas Projec.
Project aims for the development of fairway on National Waterway-1 with the technical and investment support of the World Bank.
Once completed the project will provide alternative mode of transport that will be environment friendly and cost effective
The project would contribute in bringing down the logistics cost in the country while providing a boost to infrastructure development.
The project will include construction of multi-modal terminals at Varanasi, Sahibganj, Haldia, Kalughat, Ghazipur and Farakka, five pairs of roll-on roll-off terminals, integrated ship repair and maintenance complexes, bank protection works, and provision of navigation aids.
3. Update on FRDI Bill
The government issued another clarification on the Financial Resolution and Deposit Insurance Bill in a bid to clear the air about the many misgivings about the proposed Bill's most notorious clause: the bail-in.
FAQS ON FRDI Bill
What does the Bill seek to do?
It is meant to consolidate all the various regulatory laws covering India's financial institutions. It also seeks to create a Resolution Corporation (RC) that will be in charge of winding down, reviving, or resolving in any other way an ailing financial company. As such, the Bill is to work in tandem with the Insolvency and Bankruptcy Code.
To do this, one of the tools the RC will be empowered with is a bail-in, in which a bank's liabilities can be cancelled or modified to shore up its finances. This clause created a lot of alarm as many felt it would put depositors' money in banks at risk.
Are deposits at risk?
The government said that under the current Deposit Insurance and Credit Guarantee Corporation Act, deposits up to Rs. 1 lakh are insured. Under the FRDI Bill, the RC will be empowered to increase this limit to whatever it chooses. So, at least that much will be protected.
Further, the government said that under the FRDI Bill, the claims of uninsured depositors (that is, beyond Rs. 1 lakh) would be given precedence over the claims of unsecured creditors and government dues. This is currently not the case.
But what about the bail-in?
The government has finally clarified that the bail-in clause will not be used for public sector banks (PSBs). It also reiterated its implicit guarantee of PSB solvency. In other words, it said that it "stands ready" to bail-out the PSBs if needed, removing the need for a bail-in.
Equally important, the statement said that the cancellation of the liability of a depositor beyond the insured amount cannot take place without his or her prior consent. So, the bail-in clause can only be used in private banks, and that too only if the customers allow it.
Is that all protecting depositors?
No. The use of the bail-in clause by the RC will be subject to government scrutiny and parliamentary oversight. In the event of a bail-in, the RC will have to ensure that depositors get back at least as much money as they would have if the bank had been liquidated.
1. Horticulture crop output seen at record 305.4 mt in 2017-18
 Stats:
Production of horticulture crops like vegetables and fruits is likely to touch a record 305.4 million tonnes (mt) in 2017-18, about 1.6% higher than the previous year and 8% higher than the previous five years' average
Prediction from the stats: The data suggests a structural change in Indian agriculture where farmers are increasingly growing perishable commercial crops due to a growing market and a quicker cash flow as these crops require less time from sowing to marketing
Risk for farmers
Price volatility continues to be a major risk in horticulture, with prices of onions, tomatoes and potatoes plunging below growing costs several times last year
Retail and wholesale prices of perishables are also at a large variance from each other, implying fragmented markets and poor cold chain facilities
Nothing here for Today!!!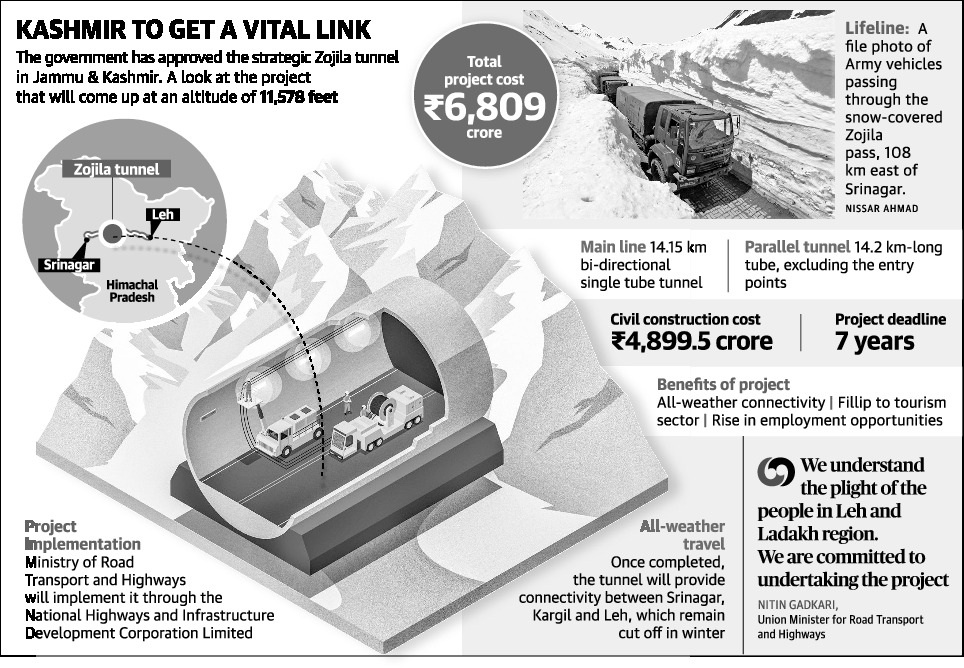 F. Practice Questions for UPSC Prelims Exam
Question 1. To provide a major thrust to job creation by enhancing India's exports, an Expert Task 
Force has been constituted. It has which of the following members?
Prime Minister
Minister of Commerce and Industry
CEO, NITI Aayog – Member
President, FICCI
Select the correct answer using the codes below.
1, 2 and 3 only
3 only
2, 3 and 4 only
1, 2 and 4 only
See
Question 2. What are Systematically Important Banks (D- SIBs) as recognized by the Reserve 
Bank of India?
These banks are exempt from CRR and SLR regulations.
These are perceived as perceived as 'Too Big To Fail (TBTF) banks.
The RBI determines a cut-off score beyond which banks are considered as D-SIBs.
Select the correct answer using the codes below.
1 only
2 and 3 only
1 and 3 only
1, 2 and 3
See
Question 3. Which of these is/are examples of Fixed capital formation?
Accumulation of foreign exchange reserve
Road and bridge construction
Energy infrastructure
Office equipment, such as computers
Select the correct answer using the codes below.
2, 3 and 4 only
1, 2 and 4 only
1, 3 and 4 only
2 and 3 only
See
Question 4. To stabilize India's population, which of these is the prescribed Total 
Fertility Rate (TFR)?
A number between 3 and 4
Any number between 1 and 2, provided the influx of population is stopped
A number between 2 and 3, closer to 2
No TFR range can stabilize natural population growth rate
See
Question 5. India-China Line of Actual Control touches through which of these regions?
Siachen Glacier
Aksai Chin
Srinagar
Kargil
See
Question 6. The Animal Welfare Board of India is a statutory advisory body on Animal Welfare 
Laws and promotes animal welfare in the country. It was established in 1962 under
Prevention of Cruelty to Animals Act
Wildlife Protection Act
Environment Protection Act
Forest Act
See
G. UPSC Mains Practice Questions
GS Paper III
What is Gene Editing? Examine the scope and significance of Genomic Research in India.
FRDI Bill seeks to resolve the issue of bankruptcy. However, the Bill has become controversial due to the bail-in clause. Critically analyse the provisions of the bill.
Also, check previous Daily News Analysis
"Proper Current Affairs preparation is the key to success in the UPSC- Civil Services Examination. We have now launched a comprehensive 'Current Affairs Webinar'. Limited seats available. Click here to Know More."
Enroll for India's Largest All-India Test Series