TABLE OF CONTENTS
A.

 GS1 Related




B.

 GS2 Related


INTERNATIONAL RELATIONS
1. U.K. told to release Blue Star papers


C.

 GS3 Related




D.

 GS4 Related




E. 

Editorials


ENVIRONMENT
1. A plastic charter: Mandatory segregation and recycling of plastic waste


F. 

Tidbits


1. Curb cash donation to parties to Rs.2,000 a person annually
2. Global warming may take its toll on veggies
3. India set to miss key target for Japan-backed bullet train project
4. RBI finds no evidence of destocking by companies despite note ban, GST
5. SEBI panel to study option of direct overseas listings
6. CPI inflation quickens to 4-month high
7. Free of cost medical services at govt. clinics
8. Lithium-ion batteries
9. Kannada's elephant ambassadors
10. Low recoveries of NPAs: RBI data
G. UPSC Prelims Practice Questions
H. UPSC Mains Practice Questions 

Nothing here for today!!!
Category: INTERNATIONAL RELATIONS
1. U.K. told to release Blue Star papers
The British government has a month to appeal a decision by a U.K. information tribunal requiring it to declassify a number of documents relating to British involvement in the run-up to the 1984 Operation Blue Star.
Campaigners in Britain said they hoped the judgment would strengthen calls from the U.K. Sikh community for a public inquiry into the U.K.'s role in the operation.
The judgment upheld an appeal by a freedom of information campaigner relating to three of four files which the U.K. government has resisted declassifying, requiring these to be published by July 12, 2018.
The Cabinet Office is obliged under Section 1 of the Freedom of Information Act 2000 to disclose certain parts of the files, the judgment said.
It rejected the government's use of exemptions relating to national security, international relations and personal information.
The activities of Sikh separatists continue to represent a potential existential threat to the State of India as well as the continuing reverence with which the Gandhi family are seen by many.
However, the judgement noted how documents that were released in error in 2014 had not triggered an adverse reaction from India, rejecting the British government's contention that the release of information would damage bilateral relations.
Bilateral relations
The Judge also rejected the argument by one of the U.K. government witnesses that releasing the documents would damage bilateral relations by showing that the U.K. government did not regard the activities of Sikh extremists with sufficient concern and was soft on them.
During hearings held earlier this year, counsel for the Cabinet Office sought to argue against the documents being made public on the ground that they related to discussions involving intelligence services and that issues around separatism continued to be viewed as a threat to the existence of the Indian state and were of the highest sensitivity.
Operation Blue Star
It was an Indian military operation which occurred between 1 June and 8 June 1984, ordered by Prime Minister Indira Gandhi in order to establish control over the Harmandir Sahib Complex in Amritsar, Punjab, and remove militant religious leader Jarnail Singh Bhindranwale and his militant armed followers from the complex buildings.
The operation had two components—Operation Metal, confined to the Harmandir Sahib complex, and Operation Shop, which raided the Punjabi countryside to capture any suspects.
Following it, Operation Woodrose was launched in the Punjab countryside where Sikhs, specifically those carrying a kirpan and protesting, were targeted.
The military action led to an uproar amongst Sikhs worldwide and the increased tension following the action led to assaults on members of the Sikh community within India.
The operation is criticised on four main grounds: the choice of time of attack by Government, the heavy casualties, the loss of property, and allegations of human rights violations by Army personnel.
Nothing here for today!!!
Nothing here for today!!!
1. A plastic charter: Mandatory segregation and recycling of plastic waste
What is plastic pollution?
Plastic pollution is the accumulation of plastic products in the environment that adversely affects wildlife, wildlife habitat, or humans.
Plastic pollution can afflict land, waterways and oceans.
Living organisms, particularly marine animals, can be harmed either by mechanical effects, such as entanglement in plastic objects or problems related to ingestion of plastic waste, or through exposure to chemicals within plastics that interfere with their physiology. Humans are also affected by plastic pollution, such as through disruption of various hormonal mechanisms.
Why in news?
Mandatory segregation and recycling of plastic waste must be implemented before it is eventually phased out
Every piece of plastic ever disposed of (this includes the toothbrush your great-grandfather used) is damaging the earth. It's lying somewhere in the earth, floating in the ocean, or been broken down into microparticles and in the food chain.
Although a fraction of the plastic disposed of is recycled, most of it eventually ends up in the ocean or in dump sites outside city limits.
Solutions to reduce plastic pollution
The best way to reduce plastic pollution is to reduce and phase out its consumption. Solutions range from carrying your own reusable steel glass, box, spoon and cloth bag while eating out or shopping for groceries to using alternatives to plastic for household items.
Rules and results
India's Plastic Waste Management Rules (published in March 2016) called for a ban on plastic bags below 50 micron thickness and a phasing out, within two years, of the manufacture and sale of non-recyclable, multi-layered plastic (plastic that snacks come in).
More than 20 Indian States have announced a ban on plastic bags. Cities such as Bengaluru announced a complete ban (gazette notification), in 2016, on the manufacture, supply, sale and use of thermocol and plastic items irrespective of thickness.
These include carry bags, banners, buntings, flex, flags, plates, clips, spoons, cling films and plastic sheets used while dining. The exceptions are plastic for export, packaging material for use in forestry, milk packets and hospitals. There are stiff fines that cover manufacturing and disposal.
What steps has to be taken?
However, a Central Pollution Control Board (CPCB) report has said that this ban is barely effective Citizens need to be aware of these rules, governments need to work with citizens to collect fines and companies need to be held accountable in terms of their environmental and social responsibilities.
Additionally, there should be research on ways to implement these rules, waste generation quantities and trends and find innovative alternatives to plastic.
We also need strategies to deal with the plastic that has already been disposed of. The same report says that India generates an estimated 16 lakh tonnes of plastic waste annually. If sold at the global average rate of 50 cents a kg, it can generate a revenue of ₹5,600 crore a year.
What needs to be done?
In order to realise the potential for recycling, waste must first be segregated at source.
This segregated waste should be then transported and treated separately. If plastic waste is mixed with organic and sanitary matter, its recyclability drastically reduces and its value lost.
As mentioned in the Solid Waste Management Rules 2016, waste has to be segregated separately at source. This includes separation of dry (plastic, paper, metal, glass) and wet (kitchen and garden) waste at source.
The primary responsibility for collection of used plastic and multi-layered plastic sachets (branded chips, biscuit and snack packets) lies with their producers, importers and brand owners.
Companies should have already submitted plans, by September 2016, for waste collection systems based on extended producer responsibility (EPR) either through their own distribution channels or with the local body concerned.
Here, the onus of disposal and recycling of products and materials is with producers, rather than on taxpayers and governments. However, none of this has happened at any perceivable scale. Companies say that plastic waste is too complex or pretend to be completely unaware of these rules.
From pollution to solutions
Admittedly, the complexity of dealing with plastic waste is because of its ubiquity and distributed market. Several companies produce the same type of packaging so it is impossible for a given company to collect and recycle only its own packaging.
Instead, these companies can collectively implement EPR by geographically dividing a region into zones and handle the waste generated in their designated zones.
This strategy was used in Switzerland to recycle thermocol used for insulation of buildings. This also reduces collection, transportation and recycling costs. Companies and governments should interact and research on how to implement such plans.
In India, some companies have helped empower the informal recycling sector, giving waste pickers dignity and steady incomes. Another firm has worked with the informal sector and engineered the production of high quality recycled plastic.
These companies, large corporates and governments could cooperate to implement innovative means to realise the value of plastic disposed of while simultaneously investing in phasing it out. For example, a Canadian company monetises plastic waste in novel ways.
It has one of the largest chains of waste plastic collection centres, where waste can be exchanged for anything (from cash to medical insurance to cooking fuel). Through this, multinational corporations have invested in recycling infrastructure and in providing a steady and increased rate for waste plastic to incentivise collection in poor countries.
Such collection centres, like the ones operated by informal aggregators in India, can be very low-cost investments (a storage facility with a weighing scale and a smart phone).
Conclusion
It is time we rethink, reduce, segregate and recycle every time we encounter a piece of plastic so that it stops damaging our environment and our lives.
1. Curb cash donation to parties to Rs.2,000 a person annually
A petition has been filed in the Supreme Court to direct the government to take appropriate steps to restrict cash donations to political parties and candidates to Rs.2,000 a person annually.
The petition, filed by advocate Ashwini Upadhyay, has asked the court to direct the Election Commission of India to de-register political parties which do not contest elections or which accept donation in cash of more than Rs.2,000 per person a year; or accept total donation of either more than Rs.10 crore or more than 10% of total donation in cash, whichever is less, by using its plenary constitutional power.
The petition contended that the injury caused to the public because of election finance and political funding is unregulated.
Hence, excess use of cash, particularly black money, damages both the equal playing field in the spirit of Article 14 (right to equality) and democratic ideal of free and fair elections in the spirit of Articles 19 and 324 of the Constitution.
It said candidates and political parties have devised ingenious ways to disguise the illegitimate sources and expenditure of money by holding community feasts, organising birthday parties and weddings, giving costly gifts, or even topping-up mobile phones.
Also read about Electoral Bonds
2. Global warming may take its toll on veggies
Global warming is expected to make vegetables significantly scarcer around the world, unless new growing practices and resilient crop varieties are adopted, researchers have warned.
By the end of this century, less water and hotter air will combine to cut average yields of vegetables — which are crucial to a healthy diet — by nearly one-third.
A 4 degree Celsius increase in temperature, which scientists expect by 2100 if global warming continues on its current trajectory, reduces average yields by 31.5%.
Southern Europe, large parts of Africa and South Asia may be particularly affected.
The findings are based on a systematic review of 174 studies examining the impact of environmental exposures on yield and nutritional content of vegetables and legumes since 1975.
3. India set to miss key target for Japan-backed bullet train project
India is set to miss a December deadline to acquire land for a Japan-backed $17 billion bullet train project following protests by fruit growers.
Modi's office is now monitoring the project week-to-week, as Indian officials seek to reassure Tokyo that the hurdles can be overcome through intense negotiations with sapota and mango growers in Maharashtra.
Protests, backed by local politicians, have flared up in recent months against attempts to secure sections of a 108-km stretch, which is around one-fifth of the entire bullet train corridor connecting Mumbai with Ahmedabad.
India wants the project's completion target to be advanced by a year to 2022, the 75th year of India's Independence.
4. RBI finds no evidence of destocking by companies despite note ban, GST
Despite demonetisation and implementation of the Goods and Services Tax (GST), there was no evidence that listed private sector manufacturing firms have de-stocked or liquidated their inventories, the Reserve Bank of India (RBI) said.
In the report, analysing the performance of listed non-government, non-financial firms the RBI said these firms posted a turnaround in 2016-17 mainly due to the improved performance of the manufacturing sector, even as losses incurred by the companies in the services sector (other than in information technology) operated as a drag on the aggregate performance.
The turnaround has extended into 2017-18.
While the first quarter of the previous financial year saw contraction in operating profits for the corporate sector due to moderation in sales growth coupled with increase in expenditure, performance revived in the second quarter due to moderation in input costs.
Demand conditions in the manufacturing sector further picked up in Q3:2017-18 as evidenced from the sales growth and this improvement was not attributable to favourable base effects.
The report said the revival in nominal GVA (gross value added) growth of the manufacturing sector in third quarter of 2017-18 was supported by steady growth in primary, intermediate, construction goods and consumer durables.
5. SEBI panel to study option of direct overseas listings
The Securities and Exchange Board of India (SEBI) has constituted an expert committee to examine the possibility of allowing unlisted Indian companies to directly list equity overseas while also allowing foreign companies to list directly on the Indian bourses.
Considering the evolution and internationalisation of the capital markets, it would be worthwhile to consider facilitating companies incorporated in India to directly list their equity share capital abroad and vice versa.
Currently, Indian firms can only use the depository receipts route — American Depository Receipt (ADR) or Global Depository Receipt (GDR) — to list on overseas exchanges.
For foreign companies wanting to list on Indian exchanges, the Indian Depository Receipt (IDR) is the only option currently.
A depositary receipt (DR) is a negotiable financial instrument issued by a bank to represent a foreign company's publicly traded securities.
6. CPI inflation quickens to 4-month high
Retail inflation accelerated to a four-month high in May as quickening food and fuel costs lifted the Consumer Price Index (CPI) based reading to 4.87%, official data showed.
The acceleration in price gains in May, a second straight month when the headline reading has risen, followed April's 4.58% pace.
The food and beverages segment saw inflation accelerating to 3.37% in May, from 3% in April, while inflation in the fuel and light segment at 5.8%, compared with 5.16% in the previous month.
Retail inflation took another leap on anticipated lines and realised RBI fears of a further upswing, basis which the key policy rate was hiked by 25 basis points in the latest monetary policy meet.
Pass through of fuel prices largely led to surge in inflation while core inflation added to pricing pressures with broad based movement recorded across miscellaneous category, especially across travel expenses, education, and health.
The overall miscellaneous segment in the CPI saw inflation quickening to 5.35% in May, from 4.96% in April.
Food prices also showed some increase, especially fruits and vegetables.
However, they can be expected to stabilise on monsoon cues while core inflation can be expected to see further expansion if input costs remain on elevated levels.
Oil prices are also expected to remain elevated for some time, which will continue exerting upward pressure on inflation.
Inflation in the pan, tobacco and intoxicants category quickened marginally to 8% in May, from 7.91% in April.
The clothing and footwear segment saw inflation accelerating to 5.47%, from 5.11% in the preceding month.
Housing was the sole category where inflation reflected a deceleration, albeit marginally, from April's 8.5% pace to 8.4% in May.
7. Free of cost medical services at govt. clinics
Each and everyone visiting any government health institution from district to sub-centre level in Odisha will be provided all health services free of cost.
Further, under the Biju Swasthya Kalyana Yojana, secondary and tertiary cashless healthcare assistance will be provided up to Rs.5 lakh per family per annum.
About 3.5 crore people of the State covering more than 70 lakh families will be benefited by the landmark initiative.
It was also announced that drop-back assistance of Rs.500 would be provided to all pregnant women and infants who visit public health facilities.
All the three initiatives will be implemented by the State government from August 15 this year.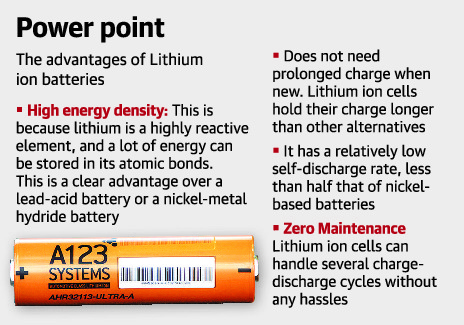 9. Kannada's elephant ambassadors
In a twist in the saga of human-animal conflict, animals captured in one part of the country are helping protect forests in other areas.
Dudhwa National Park, Uttar Pradesh, which had just 13 elephants to patrol the vast terai, recently imported 10 from Karnataka.
Three more elephants will join a proposed elephant camp in Jharkhand's Palamu Tiger Reserve.
Uttarakhand, among the first to import elephants — nine have been working in Corbett Tiger Reserve since 2016 — wants 16 more: six for Rajaji Tiger Reserve and 10 for Nandhaur Wildlife Sanctuary.
Karnataka, which has the largest elephant population in the country, captures and confines elephants in conflict with humans.
Called Kumki elephants, they are tamed and trained in forest camps, and are now in demand in other States, for patrolling duties in forest reserves.
Their popularity is due to a combination of elephant camp infrastructure and traditional mahouts.
The journeys to their new homes have not affected the animals; they have adapted well to different climates.
One problem, though: they only understand Kannada.
10. Low recoveries of NPAs: RBI data
While public sector banks have claimed a Rs.1,50,960-crore reduction in their non-performing asset (NPA) levels over 2017-18, about 55% of this was due to write-offs and only 27% was actual recoveries, according to data provided by RBI Governor Urjit Patel to the parliamentary Standing Committee on Finance.
According to the data, public sector banks saw a Rs.1,50,960 crore reduction in their NPA levels from the start of financial year 2017-18 till December 31, 2017.
However, the data also showed that the same period saw Rs.2,37,475 crore of loans being added to the NPA list, thereby leading to an overall worsening of the NPA situation.
In addition, Rs.25,297 crore worth of loans were upgraded from NPA status.
Private sector banks
For private sector banks, about 40.2% of the reduction in their NPA levels was due to write-offs.
Actual recoveries accounted for 34.2% of the reduction, while upgrades accounted for 24.1% of the reductions.
Gross NPAs with public sector banks stood at Rs.7,77,280 crore at the end of December 2017, up from Rs.5,39,968 crore as on March 31, 2016.
For private sector banks, gross NPA levels grew to Rs.1,07,796 crore by December 31, 2017 from Rs.55,853 crore as on March 31, 2016.
The data also showed that bank frauds increased in both number and value over the last three years.
While 4,693 frauds of more than Rs.1 lakh were reported in 2015-16, this increased to 5,904 in 2017-18, an increase of about 26%.
Over the same period, the value of these frauds increased from Rs.18,698.8 crore to Rs.32,361.27 crore.
G. Practice Questions for UPSC Prelims Exam
Question 1. Which of the following statements are correct?
A mixed economy refers to market economy with strong regulatory oversight and governmental provision of public goods.
A socialist economic system is characterized by social ownership and democratic control of the means of production.
Capitalism is an economic system in which capital goods are owned by private individuals.
Marxian economics provided a foundation for capitalism.
Correct answer code is:
Only 1 and 2
Only 2 and 3
Only 2, 3 and 4
Only 1, 2 and 3
See
Question 2. Which of the following statements are correct?
Organized sector covers those enterprises or places of work where the terms of employment are regular.
Organized sectors are registered by the government and have to follow its rules and regulations such as the Factories Act and Minimum Wages Act.
Workers in the organized sector enjoy security of employment.
Correct answer code is:
Only 1 and 2
Only 2 and 3
Only 1 and 3
All of the above
See
Question 3. Which of the following steps have been taken by government to attract foreign
investment?
Establishing Special Economic Zones (SEZs)
Making labour laws flexible
Curbing trade barriers
Granting compulsory licensing
Only 1 and 2
Only 1, 2 and 3
Only 1, 3 and 4
All of the above
See
Question 4. 'Basel III Accord' or simply 'Basel III', often seen in the news, seeks to
Develop national strategies for the conservation and sustainable use of biological diversity
Improve banking sector's ability to deal with financial and economic stress and improve risk management
Reduce the greenhouse gas emissions but places a heavier burden on developed countries
Transfer technology from developed Countries to poor countries to enable them to replace the use of chlorofluorocarbons in refrigeration with harmless chemicals.
See
H. UPSC Mains Practice Questions
The process of globalization, primarily understood as an economic phenomenon, is responsible for changes in the social structure as well. Discuss in the Indian context.
The transition of Indian political system in the eighteenth century was a result of decline and disintegration of the Mughal Dynasty. Explain.
Also, check previous Daily News Analysis
"Proper Current Affairs preparation is the key to success in the UPSC- Civil Services Examination. We have now launched a comprehensive 'Current Affairs Webinar'. Limited seats available. Click here to Know More."
Enroll for India's Largest All-India Test Series