6 February 1931
Death of Motilal Nehru.
---
What happened?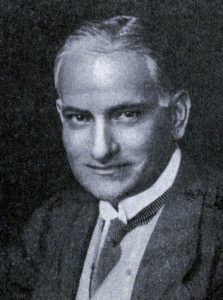 Motilal Nehru, lawyer and Indian independence activist died on 6 February 1931 at Lucknow.
Biography
Motilal Nehru was born on 6th May 1861 at Agra. His mother was Jeorani and his father Gangadhar Nehru had died three months before his birth.
His father was Kotwal of Delhi (a post akin to the chief of police) under the Mughal Empire and had fled Delhi in the wake of the 1857 Revolt to settle with his family in Agra.
Nehru was raised by his elder brother Nandlal, who worked as a scribe in Jaipur and supported the family. Nandlal was able to study law and he moved to Allahabad to practice at the High Court there, taking with him the whole family including Motilal Nehru.
Motilal studied at Allahabad and passed the High Court exam in 1883. He also went to the Cambridge University and qualified as a barrister. He then commenced his legal career in Kanpur and later at Allahabad.
He had a stunning career and was able to amass a large fortune. He had a liking for western styles and manners which he acquired. He would relinquish them later under Mahatma Gandhi's influence.
He joined the Indian National Congress and served as its president twice, for the first time in 1919 (Amritsar session) and then in 1928 (Calcutta session).
He was also the president of the Allahabad branch of Annie Besant's Home Rule League. Although he was initially hesitant to join the league, Besant's arrest prompted him to do so.
His son Jawaharlal Nehru entered politics in 1916.
In 1918, he parted ways with the moderate faction of the Congress (to which he was partial to in the early years) and demanded radical reforms from the government. But, being a lawyer himself, he was opposed to any extra-constitutional methods in getting concessions from the British.
In 1920, he resigned from the United Provinces Council of which he was a member. He changed his lifestyle and adopted Indian ways and manners.
He was arrested, along with his son Jawaharlal, for his participation in the non-cooperation.
When Gandhi called off the movement in the wake of the Chauri Chaura incident, Motilal Nehru was vocal in his stance against suspending the movement.
He, along with C R Das, formed a new party called the Swarajya Party citing several differences with the Congress Party. From 1925, it functioned as a wing of the Congress itself.
In 1919, he launched a daily 'The Independent'.
In 1923, Nehru became a member of the new Central Legislative Assembly at New Delhi. He was in fact, the leader of the opposition. In that role, he was able to delay a few finance bills which were not wholly in the country's interests.
In the aftermath of the Indian leaders' opposition to the Simon Commission, the Secretary of State for India, Lord Birkenhead challenged Indians to draw up a constitution, indirectly insinuating that Indians were not up to the challenge as they could not find a common path.
The Indian leaders, cutting across party lines, accepted this challenge, and appointed a committee to draft the constitution. This committee was chaired by Motilal Nehru and Jawaharlal was its secretary.
The constitution prepared by this committee was called the Nehru Report and it was submitted at an all-party session in Lucknow in August 1928. This became the first attempt by Indians to frame a constitution for themselves.
From 1929, Nehru's ill-health prevented him from taking part in the freedom movement. He was arrested after the salt Satyagraha but was released soon after owing to his health.
In 1931, he died at Lucknow aged 69.
Notwithstanding his stellar contribution to the Indian freedom movement, Motilal Nehru is perhaps most remembered as the founding father of a powerful political family in India – the Nehru-Gandhi family. Three of India's prime ministers are his direct descendants; his son Jawaharlal was India's first prime minister; his granddaughter Indira Gandhi and his great-grandson Rajiv Gandhi were prime ministers.
Also on this day




---