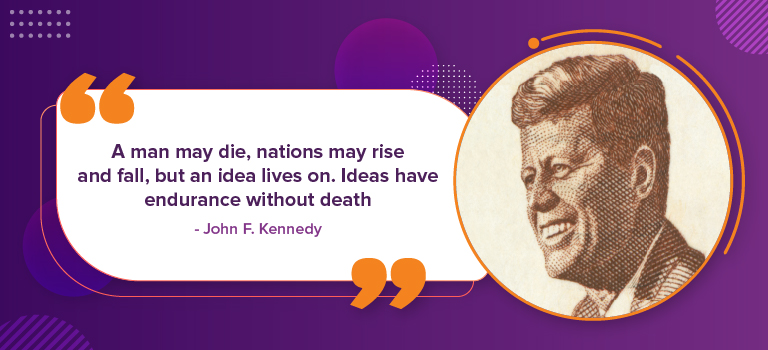 TABLE OF CONTENTS
1. India achieves significant landmarks in the reduction of Child Mortality
2. Poshan Vatikas/Nutri-gardens being set up across India
3. Mehar Baba Competition - II
4. Arogya Manthan 2022

1. India achieves significant landmarks in the reduction of Child Mortality
Syllabus: GS 2, Social Justice.
Prelims: IMR, U5MR, NMR.
Mains: Issues related to Children.
Context: Sample Registration Survey report 2020 was released.
Details:
According to the recently released Sample Registration Survey (SRS) statistical report 2020, India is witnessing a progressive reduction in Infant Mortality Rate (IMR), Under Five Mortality Rate (U5MR), and Neonatal Mortality Rate (NMR).

The report was released by the Registrar General of India (RGI).

India will achieve its Sustainable Development Goal of 2030 if the current trend continues.

The SDG target of NMR is <=12 by 2030. The states/UTs that have already achieved this target include Delhi (9), Jammu & Kashmir (12), Kerala (4), Maharashtra (11), Punjab (12), and Tamil Nadu (9).

The SDGs target of U5MR is <=25 by 2030. Eleven states have already achieved this target. These states/UTs are Kerala (8), Tamil Nadu (13), Delhi (14), Maharashtra (18), J&K (17), Karnataka (21), Punjab (22), West Bengal (22), Telangana (23), Gujarat (24), and Himachal Pradesh (24).
Under 5 Mortality Rate:
U5MR has shown a considerable decline of 3 points from 35 per 1000 live births in 2019 to 32 per 1000 live births in 2020. The Annual Decline Rate is 8.6%.

U5MR is 36 in rural areas in contrast to 21 in urban areas. 

U5MR for females is higher (33) than for males (31). A decline of 4 points and 3 points were observed in male and female U5MR respectively.

The highest decline was reported in the States of Uttar Pradesh and Karnataka.
Infant Mortality Rate:
IMR reduced to 28 per 1000 live births in 2020 from 30 per 1000 live births in 2019. The Annual Decline Rate rate registered is 6.7%.

Moreover, the Rural-Urban difference has narrowed to 12 points with Urban IMR at 19 and Rural IMR is 31.

However, no gender differential was observed in this category in 2020, with figures of both Male and Female IMR standing at 28.
For more information on IMR, read here: Infant Mortality | Replacement Rate in Fertility Rate
Neonatal Mortality Rate:
NMR has also decreased by 2 points from 22 per 1000 live births in 2019 to 20 per 1000 live births in 2020 with the Annual Decline Rate of approximately 9.1%. 

NMR is 12 in urban areas as compared to 23 in rural areas.
---
2. Poshan Vatikas/Nutri-gardens being set up across India
Syllabus: GS 2, Social Justice
Prelims: Poshan Vatikas/ Nutri Gardens
Mains: Welfare Schemes for vulnerable section.
Context: Poshan Maah 2022.
Details:
The Ministry of Women and Child Development along with the Ministry of Ayush has set up Poshan Vatikas in approximately 4.37 lakh Anganwadi Centres. 

Moreover, nearly 1.10 lakh medicinal saplings have also been planted across various districts of six states.

Additionally, 1.5 lakh events on retrofitting Poshan Vatikas with backyard poultry and fishery units and 75 thousand sensitization camps have been conducted to promote millets and backyard kitchen gardens. All these interventions are part of the ongoing Poshan Maah.
Poshan Abhiyaan:
POSHAN Abhiyaan was launched in March 2018.

Its objective is to improve nutritional outcomes in children, adolescents, and pregnant and lactating women.  

It is a key component of Mission Poshan 2.0 which aims to address the issues of

malnutrition

in children, adolescent girls, and pregnant and lactating women through a strategic shift in nutrition content and delivery. It also focuses on the creation of a convergent ecosystem to develop and promote practices that nurture health and wellness.
For more information on POSHAN Abhiyaan, read here: POSHAN Abhiyaan/National Nutrition Mission
Poshan Vatikas:
The basic idea behind POSHAN Vatikas is to provide a fresh and regular supply of locally produced vegetables, fruits, and medicinal plants to children and women directly from a nutri-garden of the respective Anganwadi Centre.

They can play a critical role in augmenting dietary diversity by providing important micronutrients through local vegetables and fruits.

They are an appropriate example of convergent action on-ground as POSHAN Vatikas has the potential to bring down external dependency and make communities Atmanirbhar for their nutritional security, apart from strengthening locally available wholesome produce.
---
3. Mehar Baba Competition – II
Syllabus: GS 3, Science And Technology
Prelims: Mehar Baba Competition
Mains: Indigenization of technology and development of new technology.
Context: Launch of Mehar Baba competition – II
Details:
MEHAR BABA Competition was launched at Air Headquarters (Vayu Bhawan) to provide a boost to the growing indigenous drone industry. The competition is named after the legendary Air Commodore Mehar Singh. 

The aim of the competition is to develop technology for a "Swarm Drone Based System to Detect Foreign Objects on Aircraft Operating Surfaces". 

The first edition of the competition was launched in October 2018 which culminated in October 2021. 

There is a challenge in keeping the aircraft operating surfaces clean and clear of Foreign Object Debris (FOD). This is a labor-intensive task. Moreover, visual spotting of FOD in low light conditions further adds to the challenge. This competition can thus help address both issues by finding innovative and technology-driven solutions.
---
Syllabus: GS 2, Social Justice.
Prelims: Arogya Manthan 2022.
Mains: Government policies and interventions in the field of Health.
Context: Launching of Arogya Manthan 2022.
Details:
Arogya Manthan 2022 will be launched on 25th September 2022. 

It is a two-day event to celebrate four years of

Ayushman Bharat Pradhan Mantri – Jan Arogya Yojana (AB PM-JAY)

and the first anniversary of Ayushman Bharat Digital Mission (ABDM). 

The event will see active participation from global and national experts from the healthcare sector along with representatives from the academia, think tanks, industry, and media.

The two-day event will have a total of twelve sessions covering a diverse list of agendas ranging from Promoting Interoperability in Digital Health, Adoption of Digital Health, Health Technology Assessment for Evidence-based Decisions to Privacy and Security security concerns associated with the Digital Health ecosystem. 

It will also include sessions on aspects like Digital Health Insurance and Way Ahead for Digital Health in India.
Read previous PIB here.
September 23rd, 2022, PIB:- Download PDF Here