Test Series for UPSC Prelims

The UPSC Prelims 2017 are knocking at your door and you must be bombarded with offers of online test series for the prelims. You must be wondering if it is worth all that money and effort to actually take IAS prelims online test series. How important are these online test series when it comes to cracking the UPSC prelims? The answer is 'Very Important'. Read on to know more…
The IAS prelims exam is the first barricade standing between you and your IAS dream. It is important to take this stage of the UPSC exam very seriously. You need to know where you stand in terms of your preparation. If you take tests, you can be aware of what your strong and weak areas are in the UPSC prelims syllabus. After taking a test series, you can work on those topics that need improvement. Additionally, you can also work on the timing of your answering. Since there are 100 questions in the general studies paper I and 80 questions in the CSAT paper to be attempted in 2 hours each, you might find it difficult to finish them off without any prior practice. So, an online test series is a perfect opportunity to get practice in this regard.
Another factor to keep in mind is that in the IAS prelims you will be penalized for every wrong answer. There are ways to defeat negative marks in the exam.  You can master them by practicing tests from an online test series.
Also, in today's day and age when the cost of living is rising, traveling to another city or place which offers good test series can create a deep hole in your pocket. So, what better than an online test series which you can take from the comfort of your homes?
BYJU'S offers the best online UPSC Prelims Test Series.
Enroll for BYJU'S All India Prelims Test Series and augment your chances of clearing the UPSC Prelims in your very first attempt. The test series module is given below: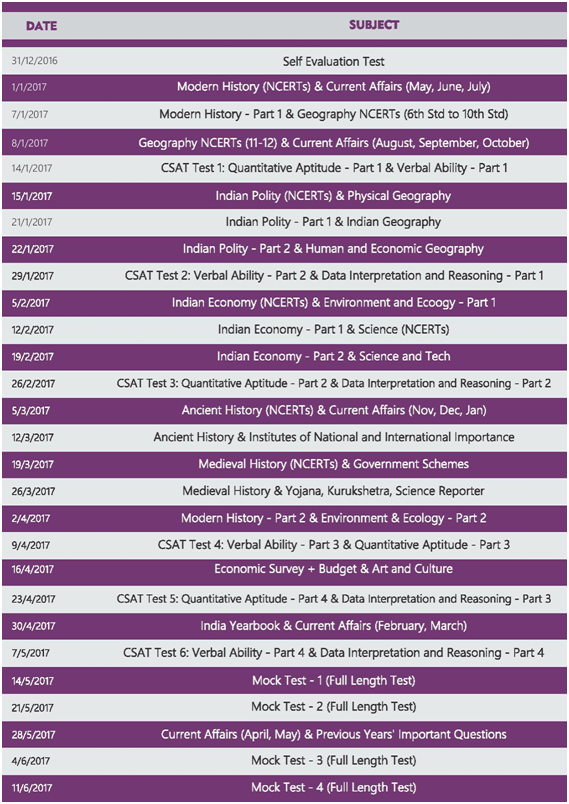 For more such articles and strategy, log onto https://byjus.com/free-ias-prep. For all the latest news on the UPSC IAS Preparation,visit BYJU'S Website Notifications page.