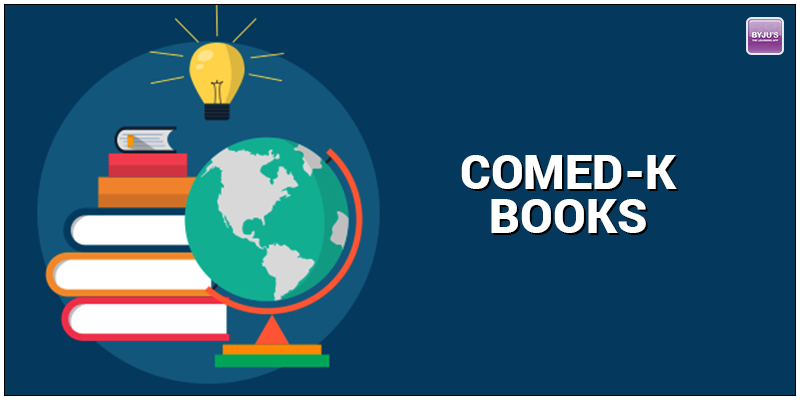 Consortium of Medical, Engineering and Dental Colleges of Karnataka (COMEDK) UGET conducted by KPCF (Karnataka Professionals Colleges Foundation), is a state-level entrance examination designed to provide admissions in undergraduate medical, dental and engineering courses. However, in 2016 as per the directives of Hon'ble Supreme Court, it was announced that NEET (National Eligibility cum Entrance Test) would dissolve the entire state level medical entrance tests.
COMEDK UGET 2018 will only be conducted to provide admissions for undergraduate courses in the field of engineering and architecture (B. Tech and B. Arch). Date of examination for COMEDK UGET 2018 has been declared on 13th May 2018.
A student willing to apply for COMEDK UGET can fill the application form online from its official website, once the forms are released.
COMED-K: Exam Pattern And Syllabus
COMEDK UGET 2017 will be an online computer based test. Examination centers will be allotted to the students according to their preferences. The question paper consists of three sections: Physics, Chemistry, and Mathematics. Duration for overall examination will be 3 hours. There is no negative marking system. Although in the case of a tie in scores, some wrong choices will be counted. Each section of the paper will consist of 60 questions with 1 mark awarded for every correct answer.
Course
Subjects
Number of Questions
Bachelor of Engineering
Physics
60
Chemistry
60
Mathematics
60
Total
180
Syllabus for COMEDK UGET is based on 10+2 syllabus. Candidates must follow the syllabus for the three subjects systematically and practice the questions according to the updated syllabus. Candidates are advised to go through the NCERT textbooks for every subject before reading a reference book.
Books For COMED-K
For any competitive exam, it is more important to have a complete understanding of concepts rather than a just superficial understanding of all the topics. A stepwise approach will aid students in this process. This article covers the name of books that are considered the best to guide you in your preparation to crack COMEDK UGET.  The books for individual subjects are mentioned below:
Chemistry:
Chemistry for Karnataka CET and COMEDK by BASE
Chemistry for Karnataka CET and COMEDK by Dr. Somar Maruti H.
IIT Chemistry by O.P Aggarwal
NCERT Book for Class 11th and 12th
Physics:
Physics for CET and COMEDK by S. Dashrathi
Aptitude Problems in Physics by S.S Krotov
Physics for Karnataka CET and COMEDK by BASE (2nd edition)
NCERT Textbooks for Class 11th and 12th
Maths:
Algebra Made Easy by K. P Basu
 Mathematics for Karnataka CET and COMEDK by BASE
NCERT Textbooks Class 11thand 12th
Maths XI & XII by R.D. Sharma
Once you go through the concepts and practice questions from these books, you will have a grip on the topics. You will start scoring better with visible improvements in your scores.