Flashcards for NEET Biology are designed to boost your NEET preparation. Find below flashcards for Morphology of Flowering Plants. These flashcards on Morphology of Flowering Plants are prepared as per the NEET syllabus. This is helpful for aspirants of NEET and other exams during last-minute revision. Flashcards For NEET Biology – Morphology of Flowering Plants, covers all the important points that are frequently asked in the exam. Check BYJU'S for the full set of Flashcards and Study material for NEET Biology. Solve NEET Biology MCQs to check your understanding and outperform in the exam.
Recommended Videos: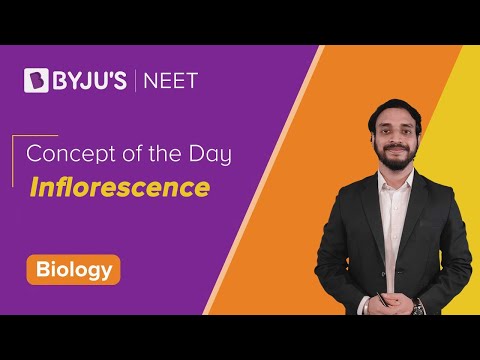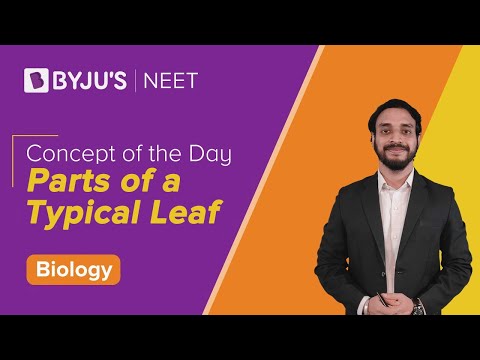 | | | |
| --- | --- | --- |
| Name of the NEET sub-section | Topic | Flashcards helpful for |
| Biology | Morphology of Flowering Plants | NEET exams |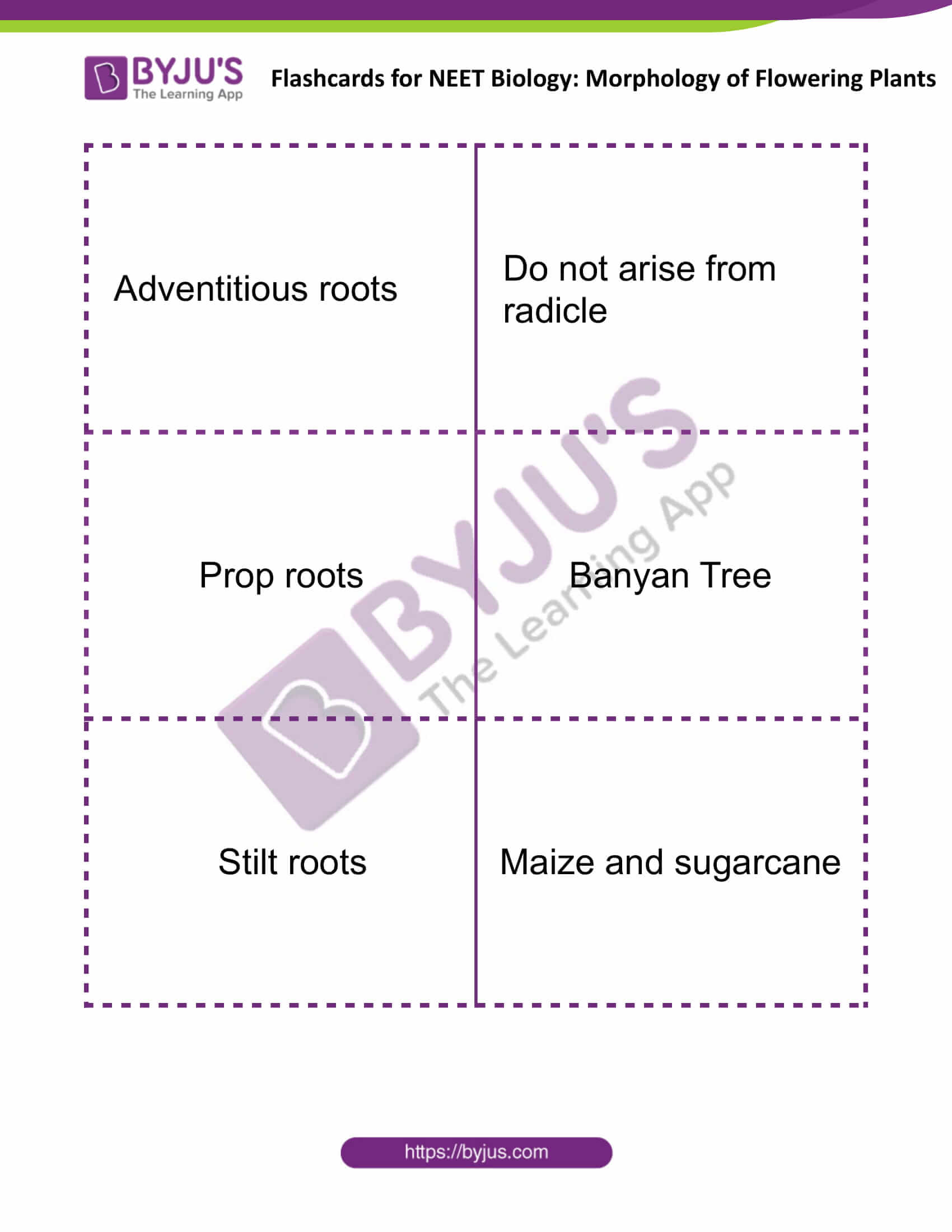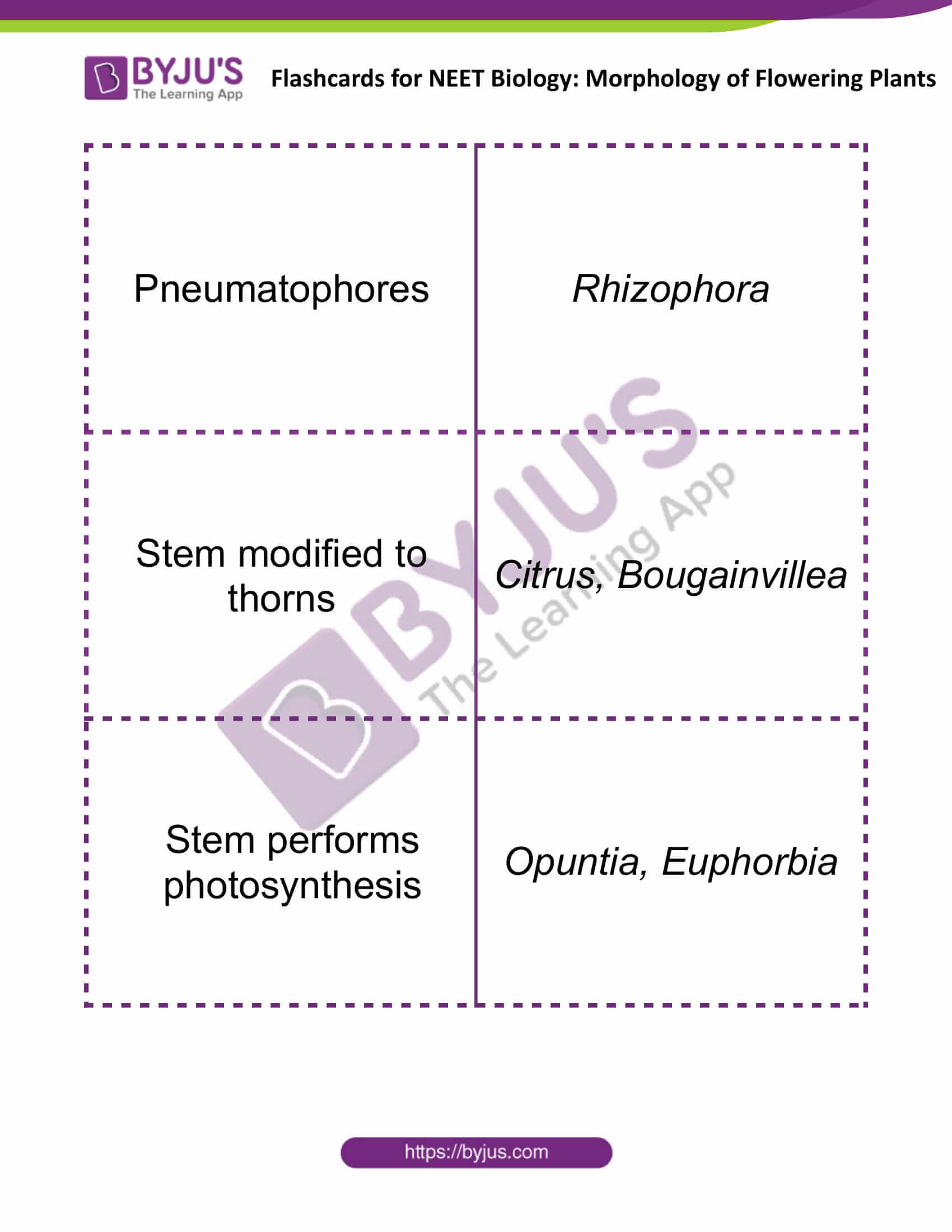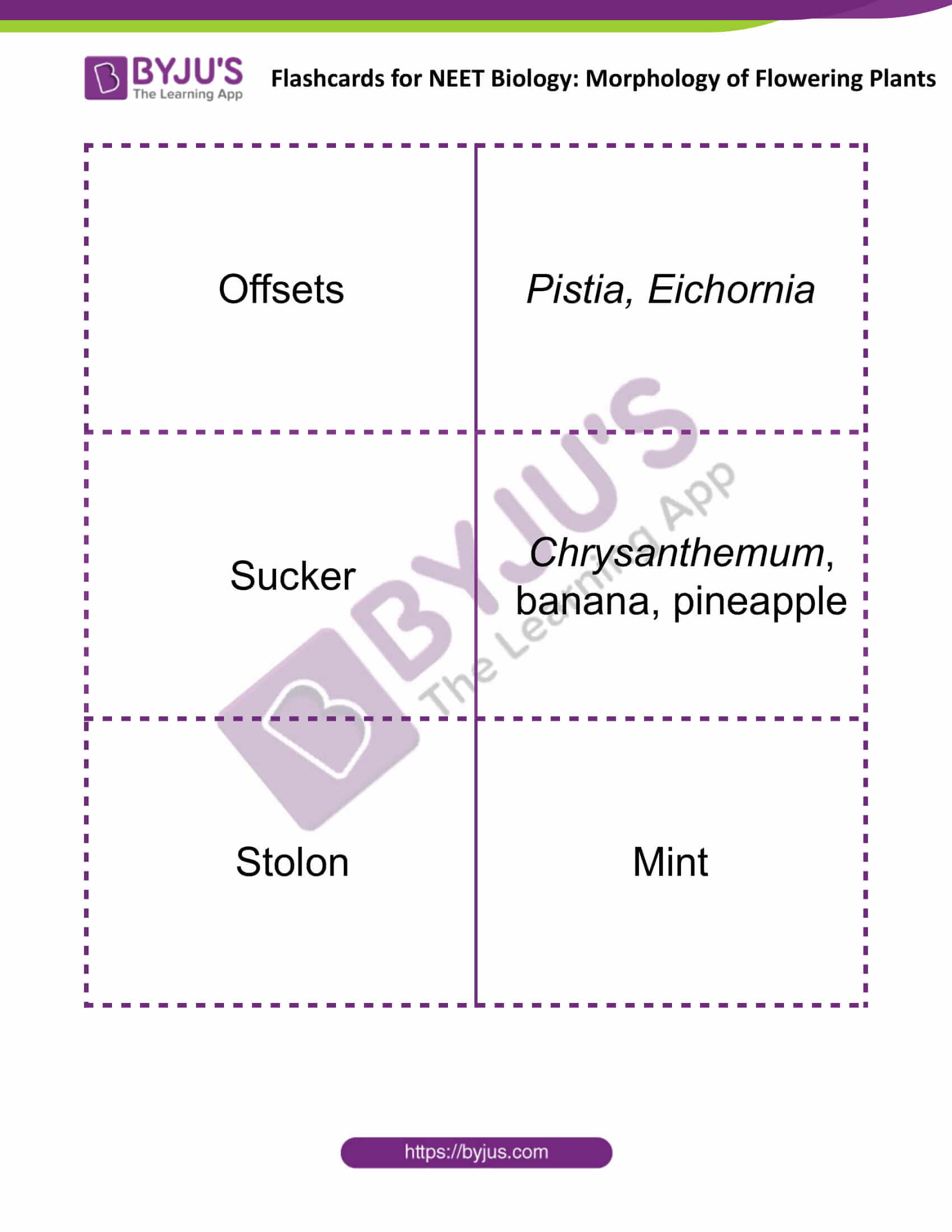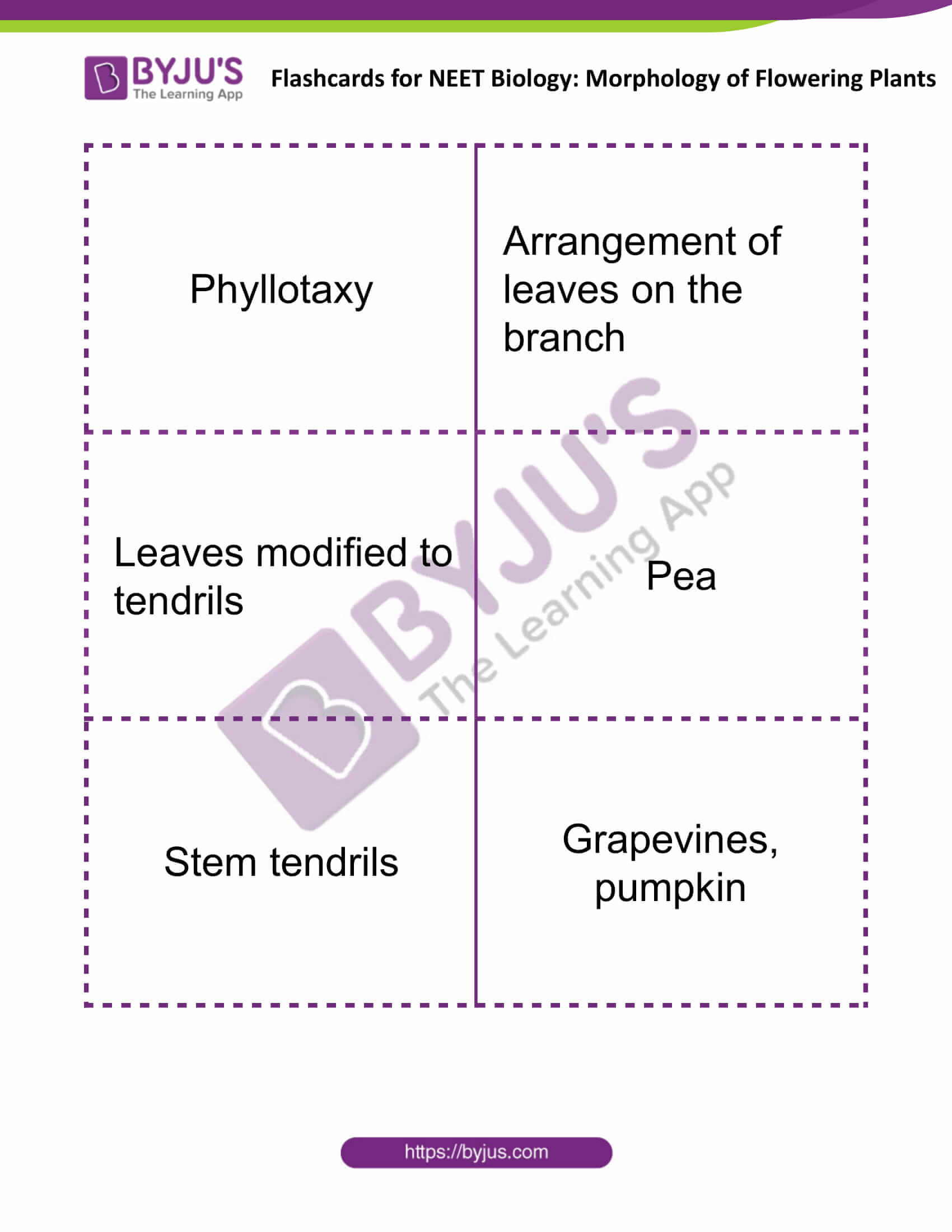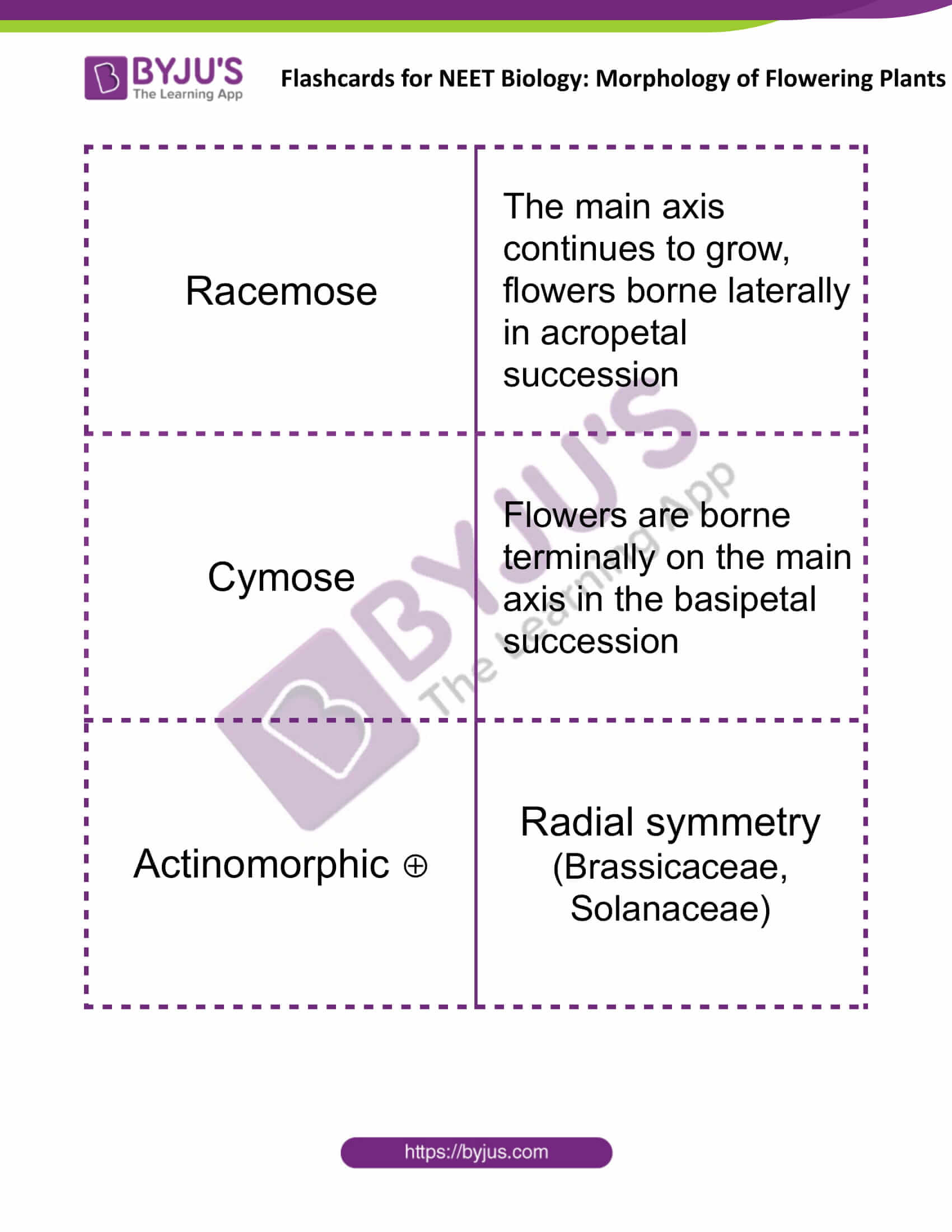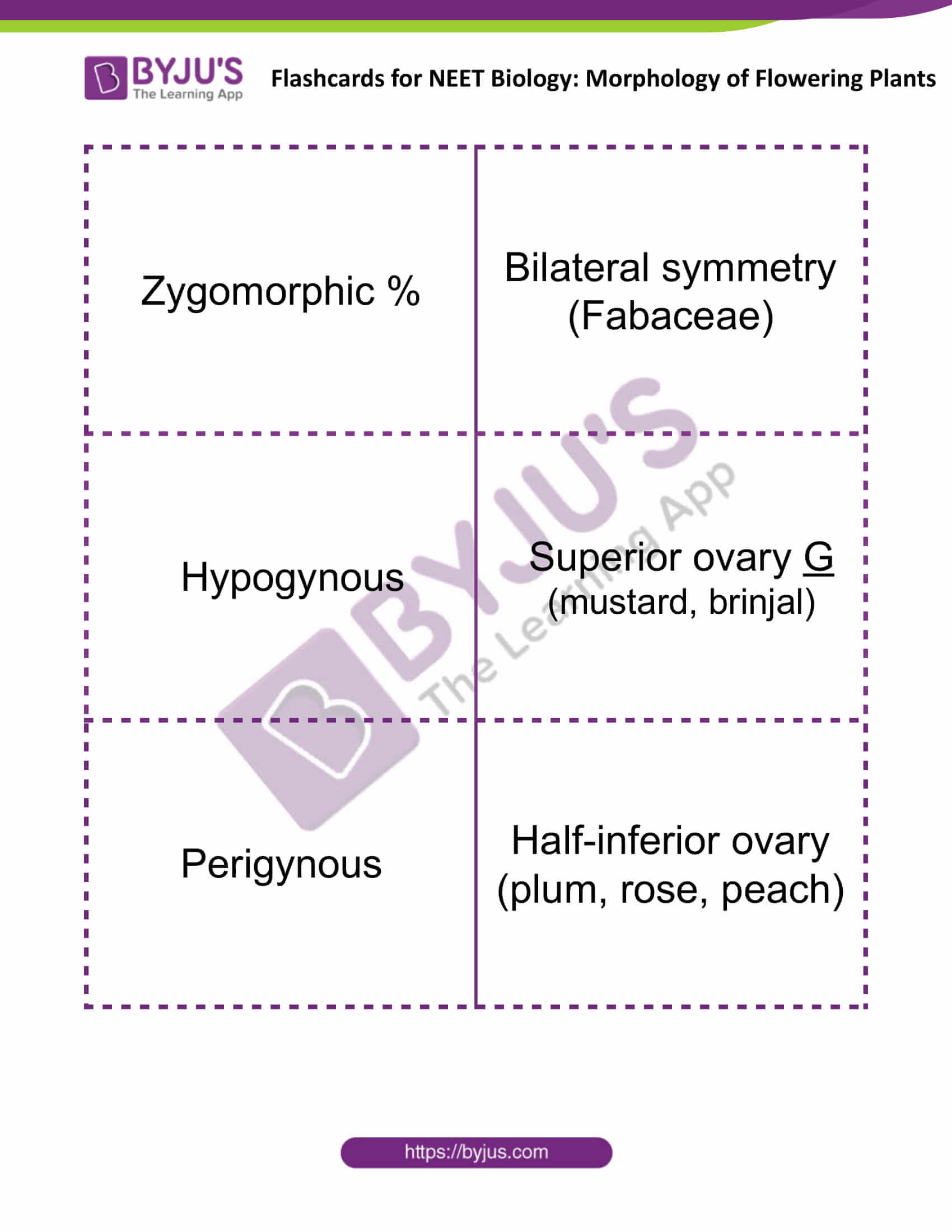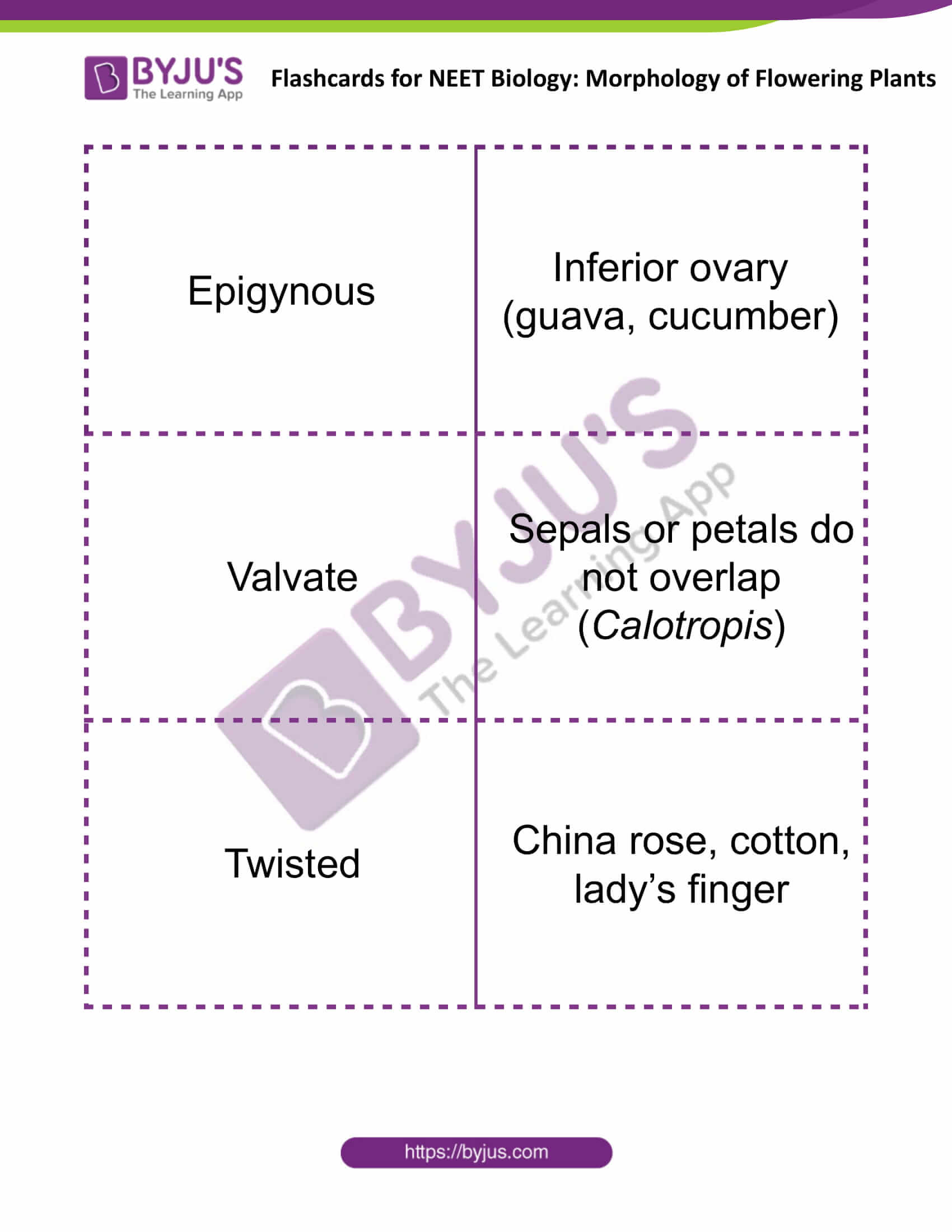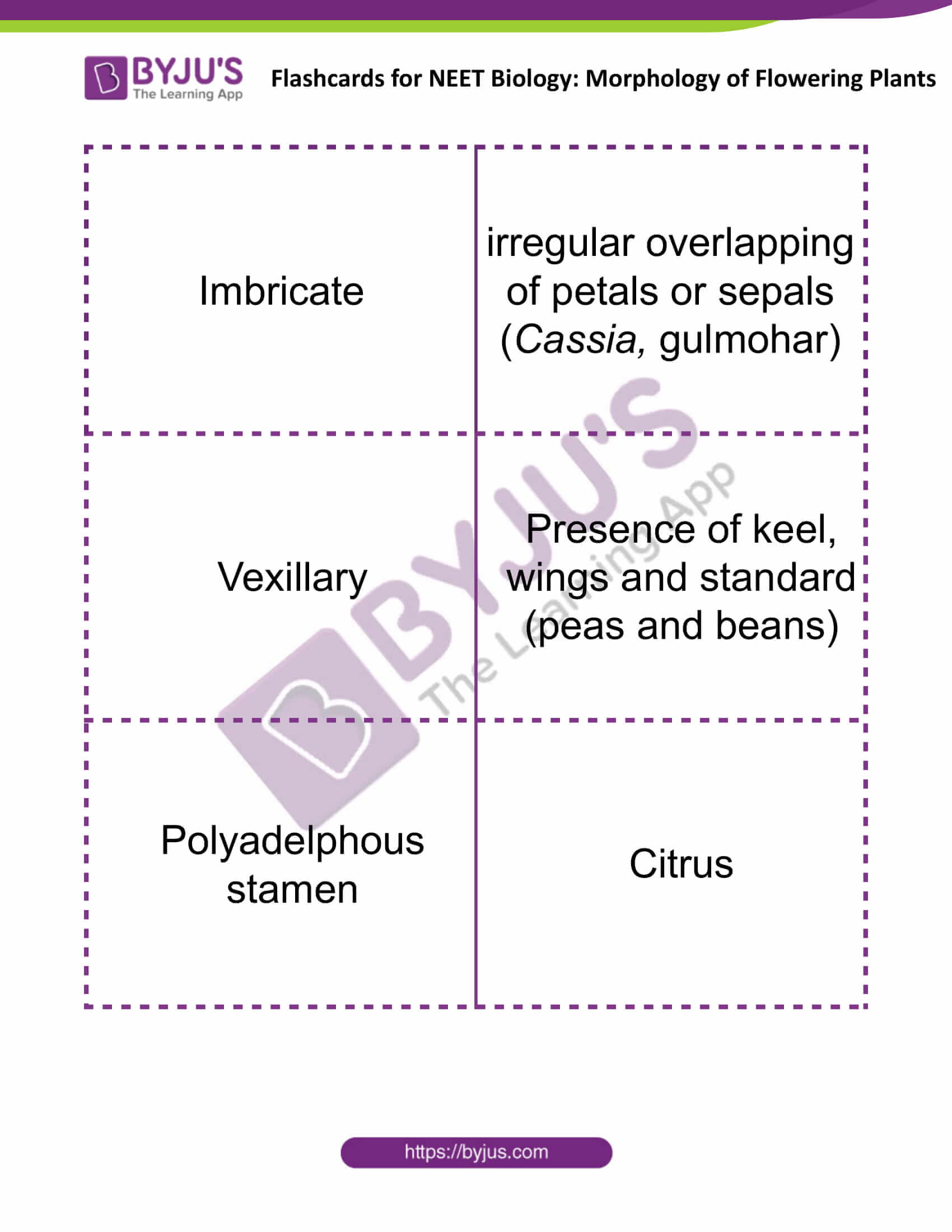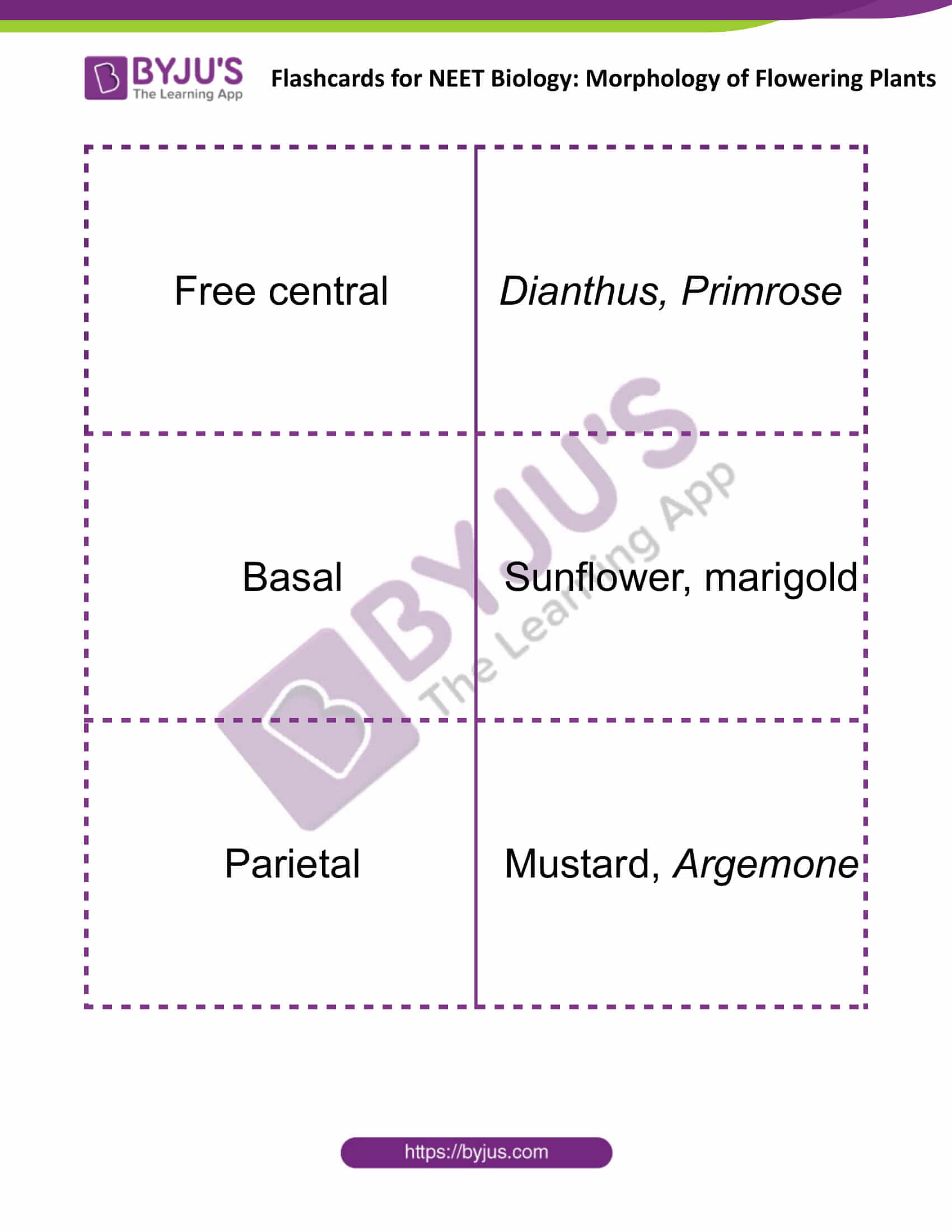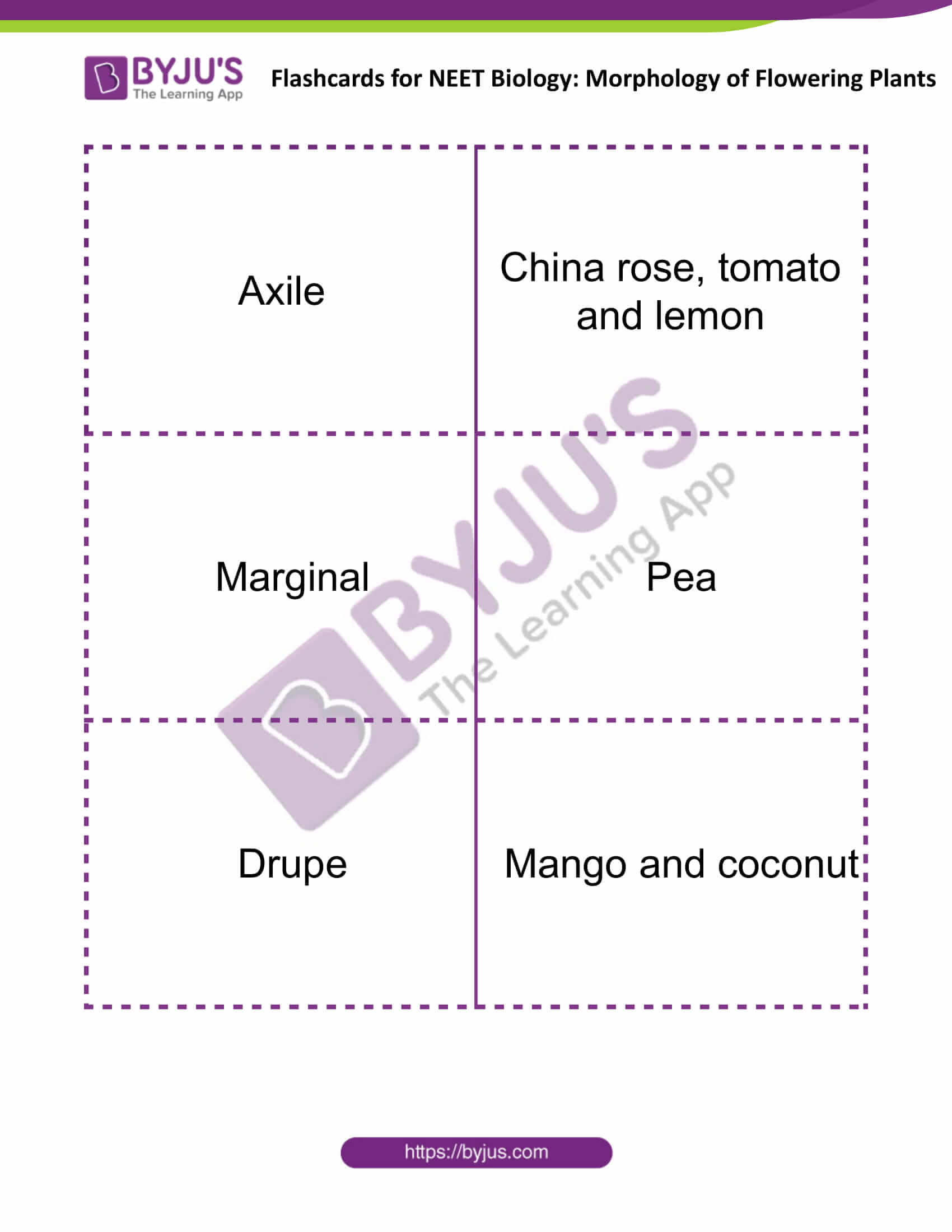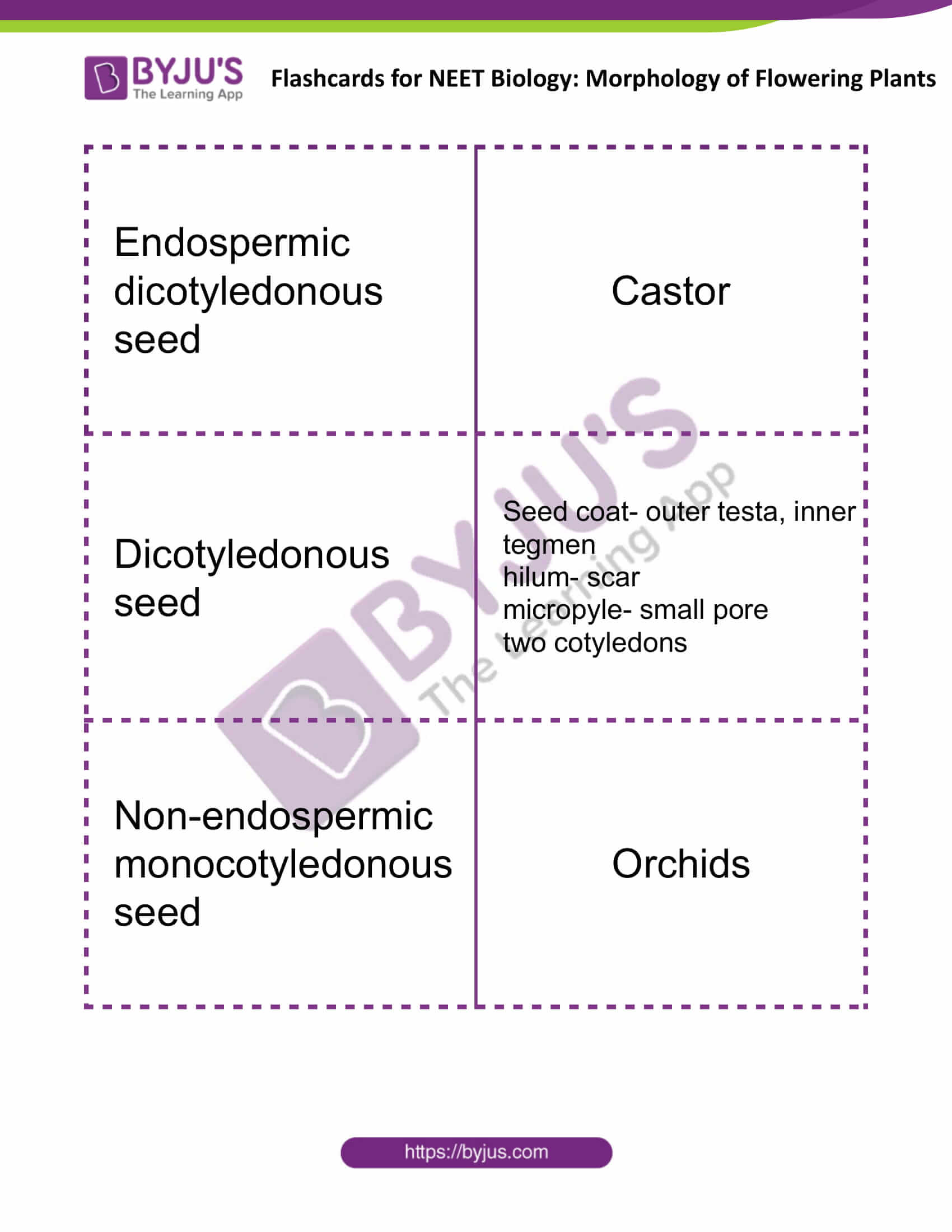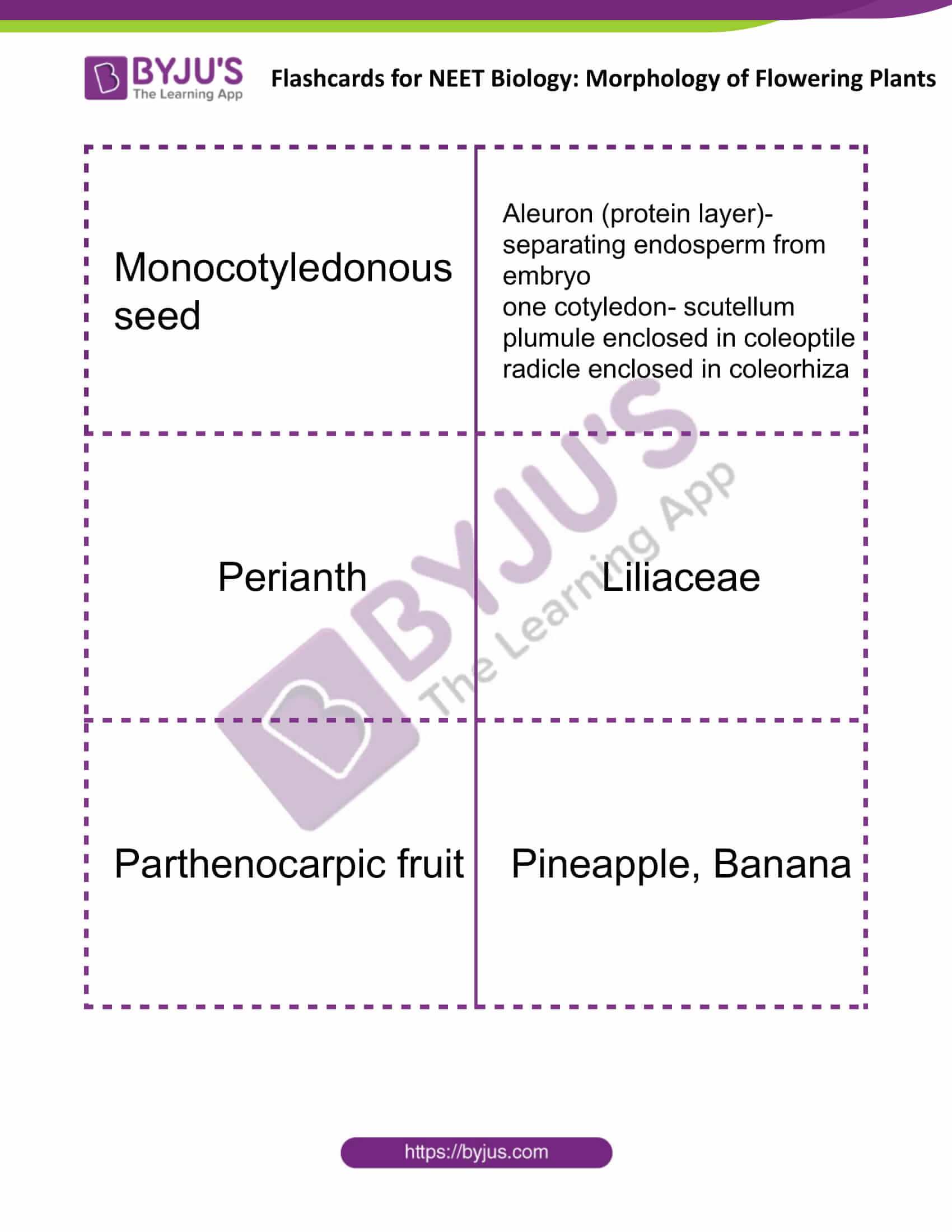 Morphology of Flowering Plants

Adventitious roots
Do not arise from radicle
Prop roots
Banyan Tree
Stilt roots
Maize and sugarcane
Pneumatophores
Rhizophora
Stem modified to thorns
Citrus, Bougainvillea
Stem performs photosynthesis
Opuntia, Euphorbia
Offsets
Pistia, Eichornia
Sucker
Chrysanthemum, banana, pineapple
Stolon
Mint
Phyllotaxy
Arrangement of leaves on the branch
Leaves modified to tendrils
Pea
Stem tendrils
Grapevines, pumpkin
Racemose
The main axis continues to grow, flowers borne laterally in acropetal succession
Cymose
Flowers are borne terminally on the main axis in the basipetal succession
Actinomorphic ⊕
Radial symmetry

(Brassicaceae, Solanaceae)

Zygomorphic %
Bilateral symmetry

(Fabaceae)

Hypogynous
Superior ovary G

(mustard, brinjal)

Perigynous
Half-inferior ovary

(plum, rose, peach)

Epigynous
Inferior ovary

(guava, cucumber)

Valvate
Sepals or petals do not overlap (Calotropis)
Twisted
China rose, cotton, lady's finger
Imbricate
irregular overlapping of petals or sepals

(Cassia, Gulmohar)

Vexillary
Presence of keel, wings and standard

(peas and beans)

Polyadelphous stamen
Citrus
Free central
Dianthus, Primrose
Basal
Sunflower, marigold
Parietal
Mustard, Argemone
Axile
China rose, tomato and lemon
Marginal
Pea
Drupe
Mango and coconut
Endospermic dicotyledonous seed
Castor
Dicotyledonous seed
Seed coat- outer testa, inner tegmen

hilum- scar

micropyle- small pore

two cotyledons

Non-endospermic monocotyledonous seed
Orchids
Monocotyledonous seed
Aleuron (protein layer)- separating endosperm from embryo

one cotyledon- scutellum

plumule enclosed in coleoptile

radicle enclosed in coleorhiza

Perianth
Liliaceae
Parthenocarpic fruit
Pineapple, Banana
Get access to the full set of flashcards for NEET Biology, only at BYJU'S.
Also Check:
Recommended Videos: