Flashcards for NEET Biology are designed to boost your NEET preparation. Find below flashcards for Plant Kingdom. These flashcards on Plant Kingdom are prepared as per the NEET syllabus. This is helpful for aspirants of NEET and other exams during last-minute revision. Flashcards For NEET Biology – Plant Kingdom, covers all the important points that are frequently asked in the exam. Check BYJU'S for the full set of Flashcards and Study material for NEET Biology. Solve NEET Biology MCQs to check your understanding and outperform in the exam.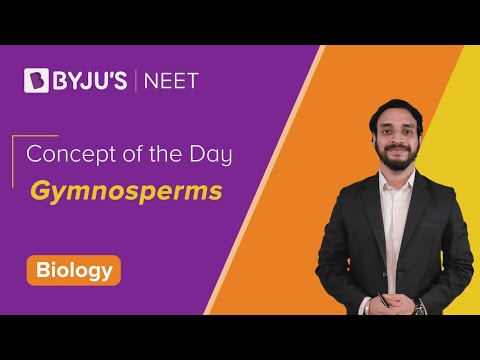 | | | |
| --- | --- | --- |
| Name of the NEET sub-section | Topic | Flashcards helpful for |
| Biology | Plant Kingdom | NEET exams |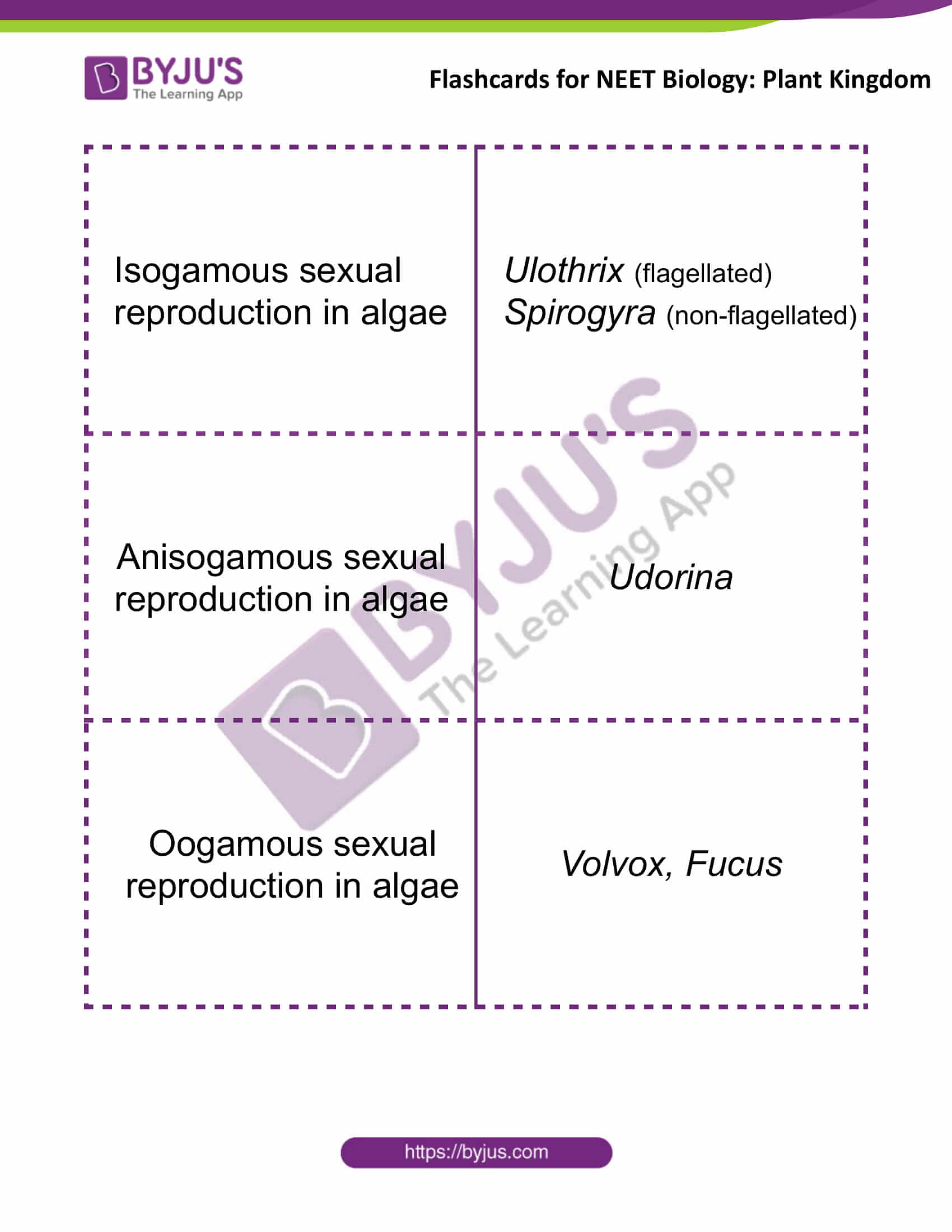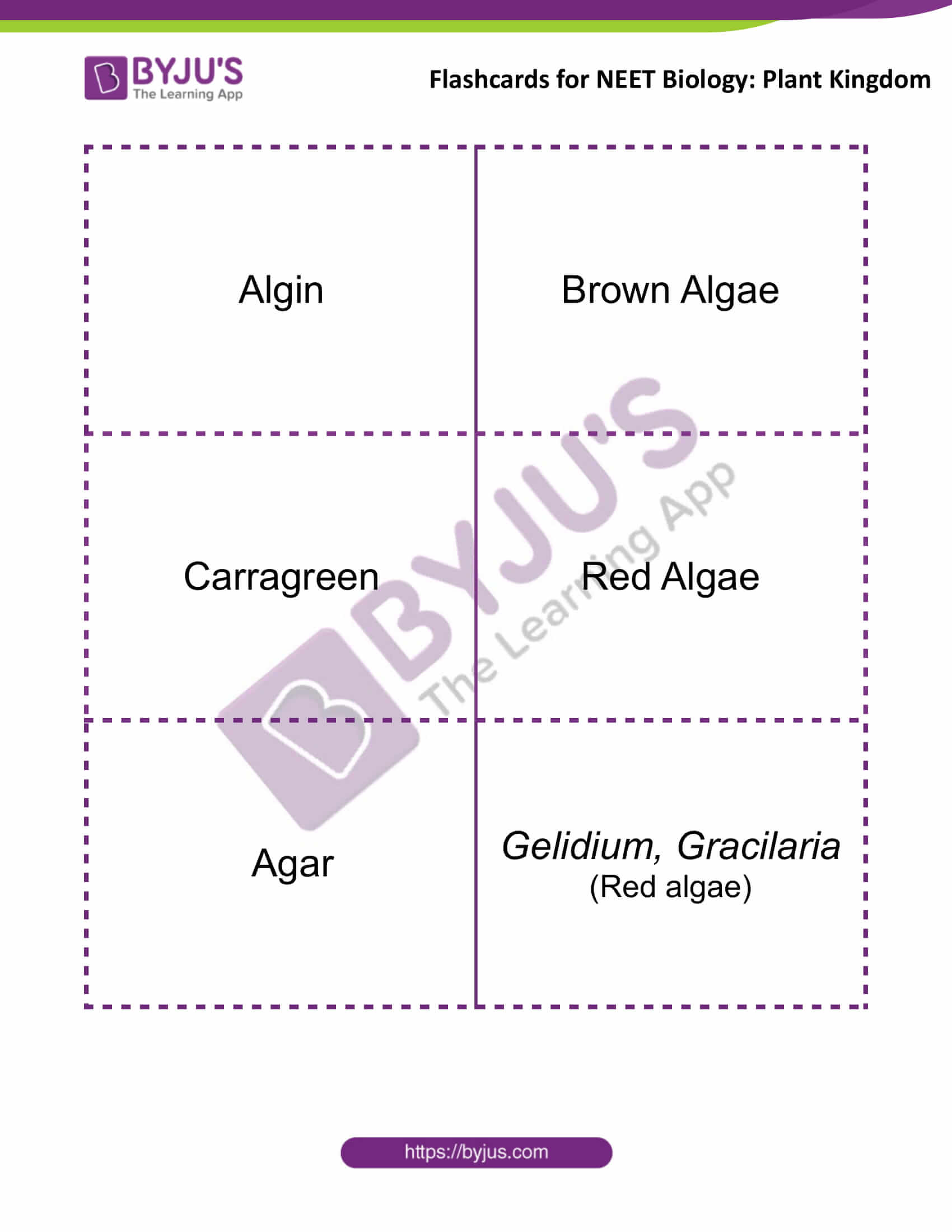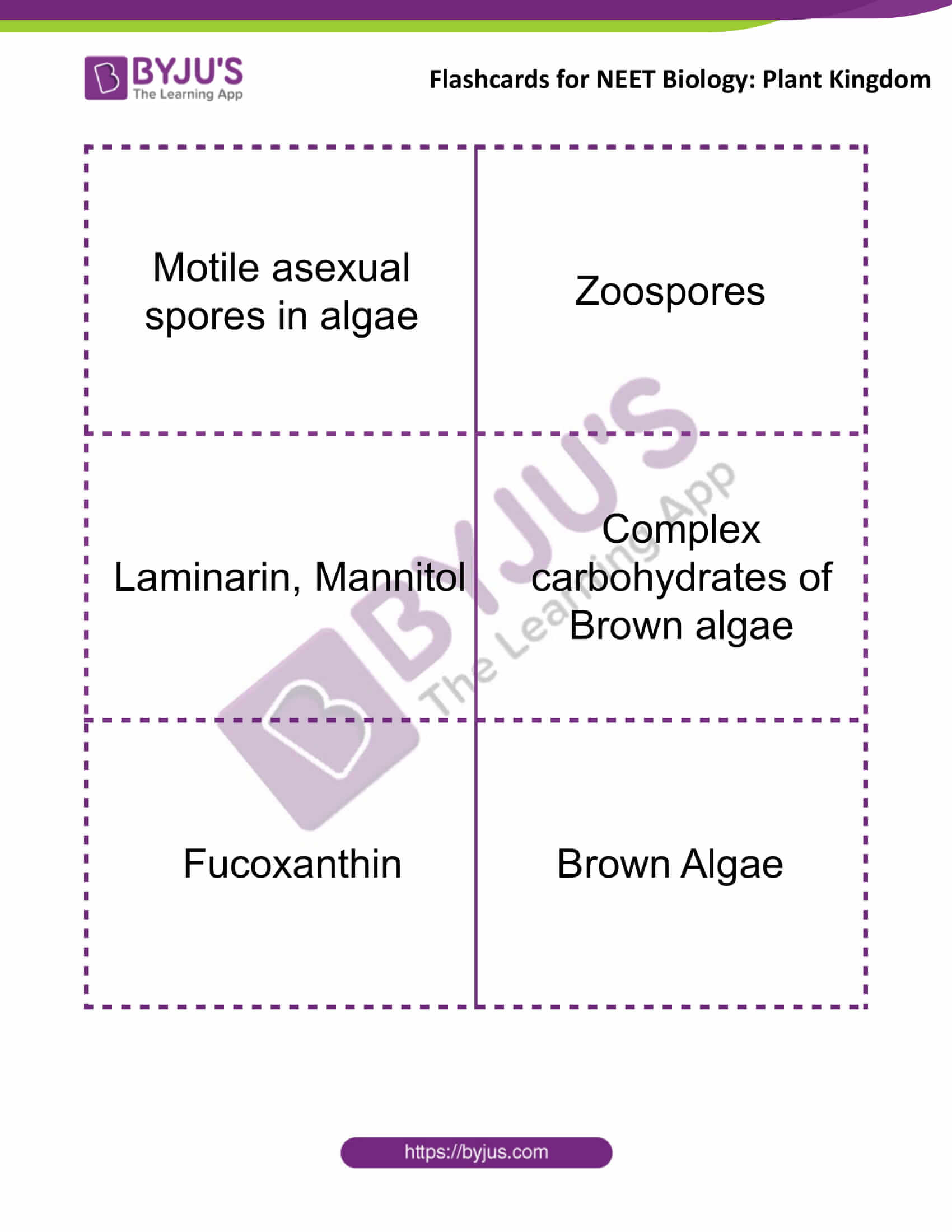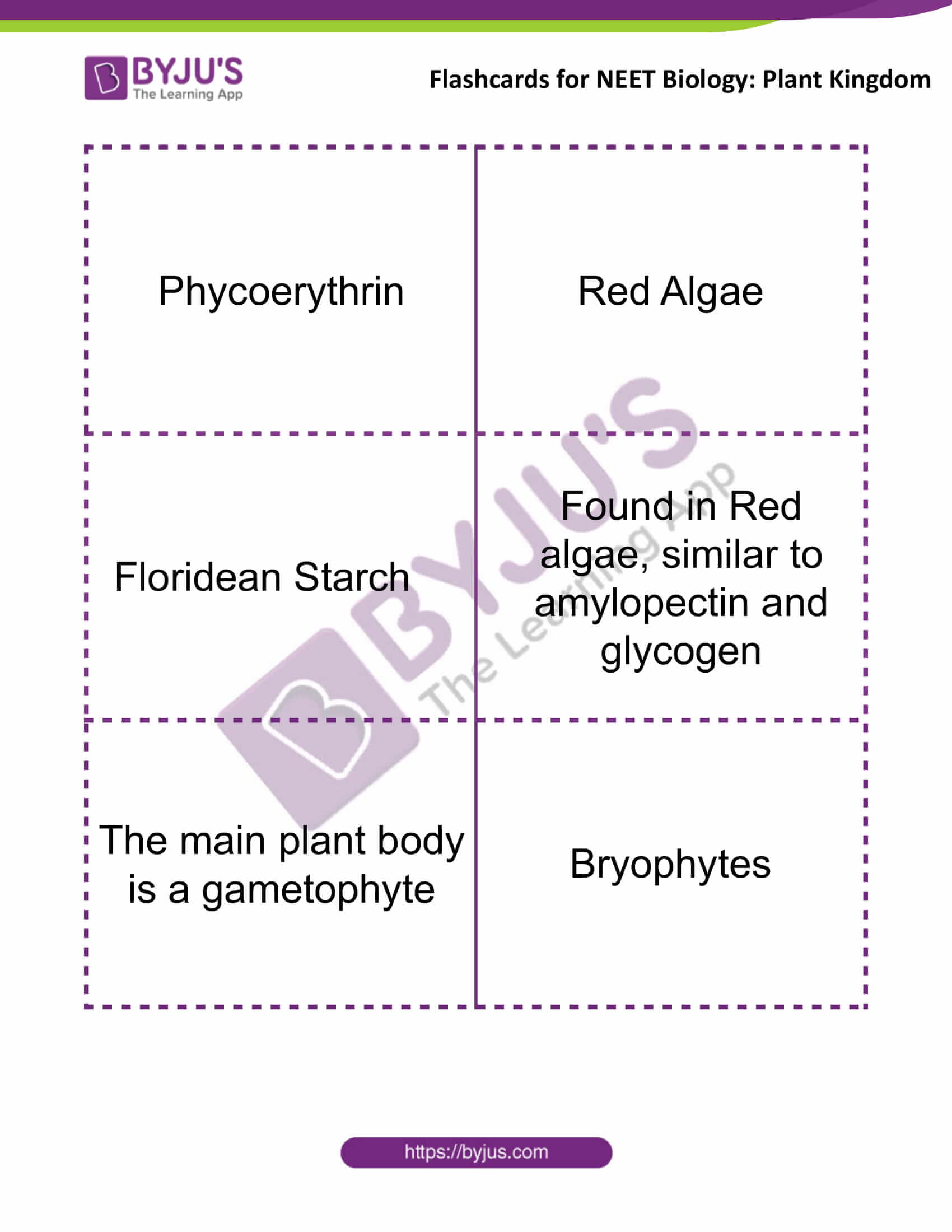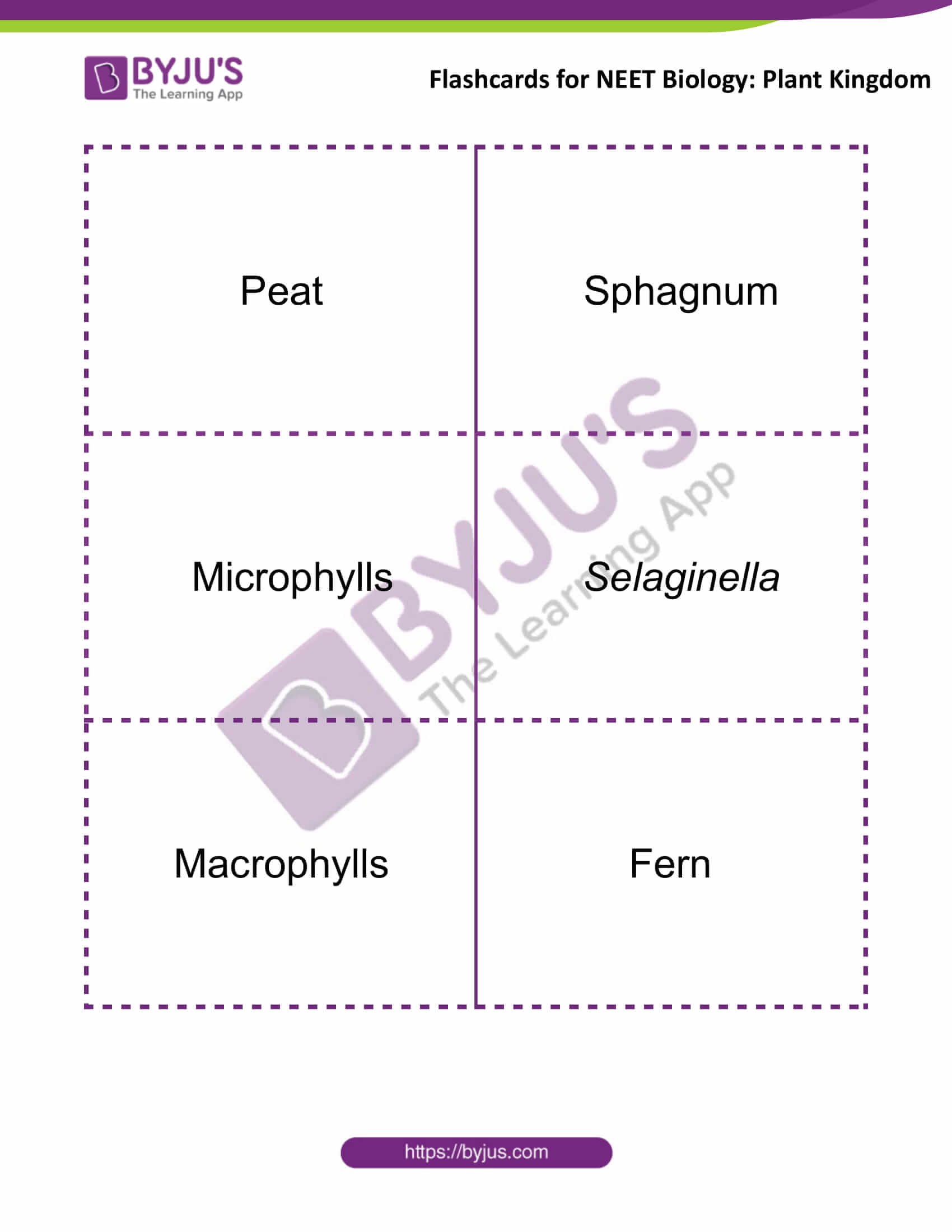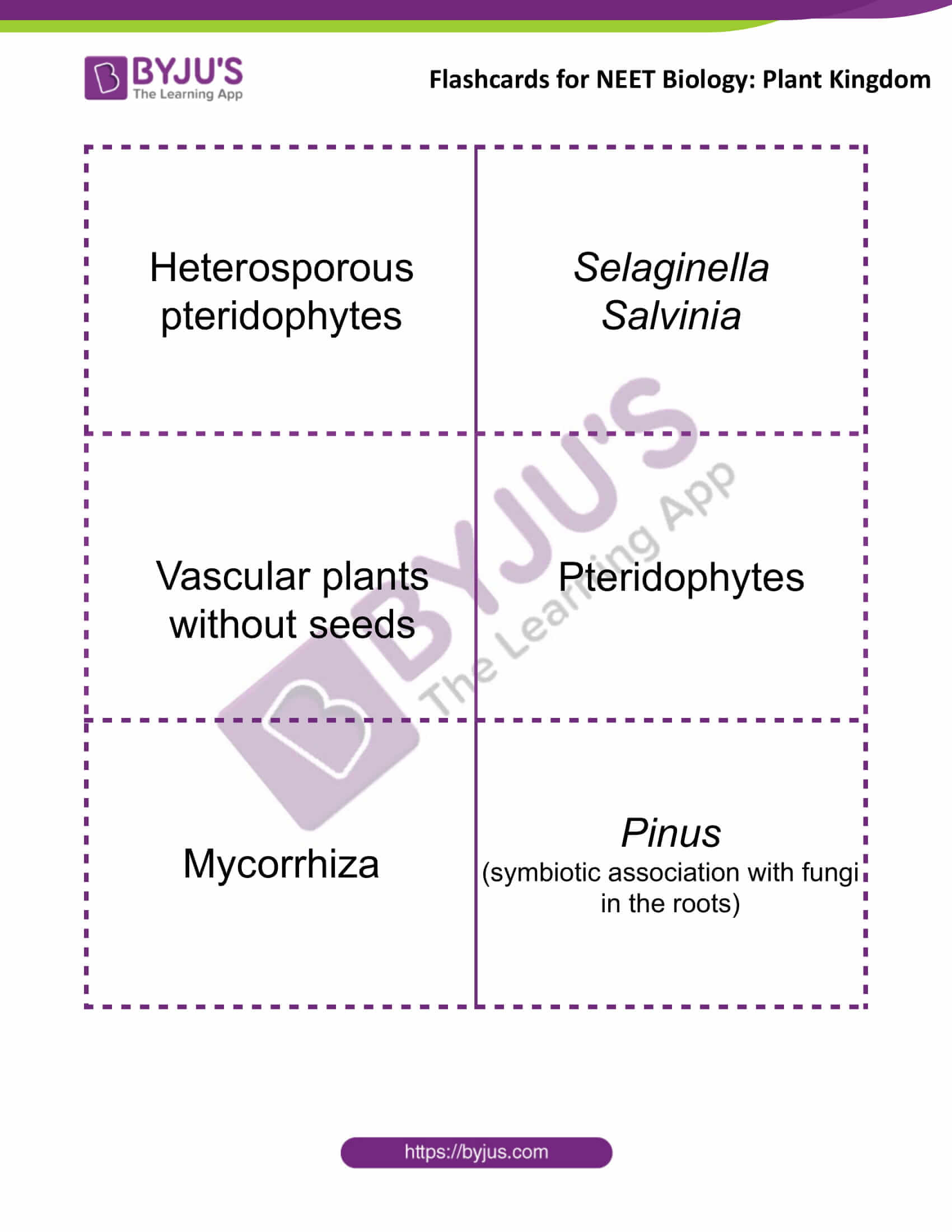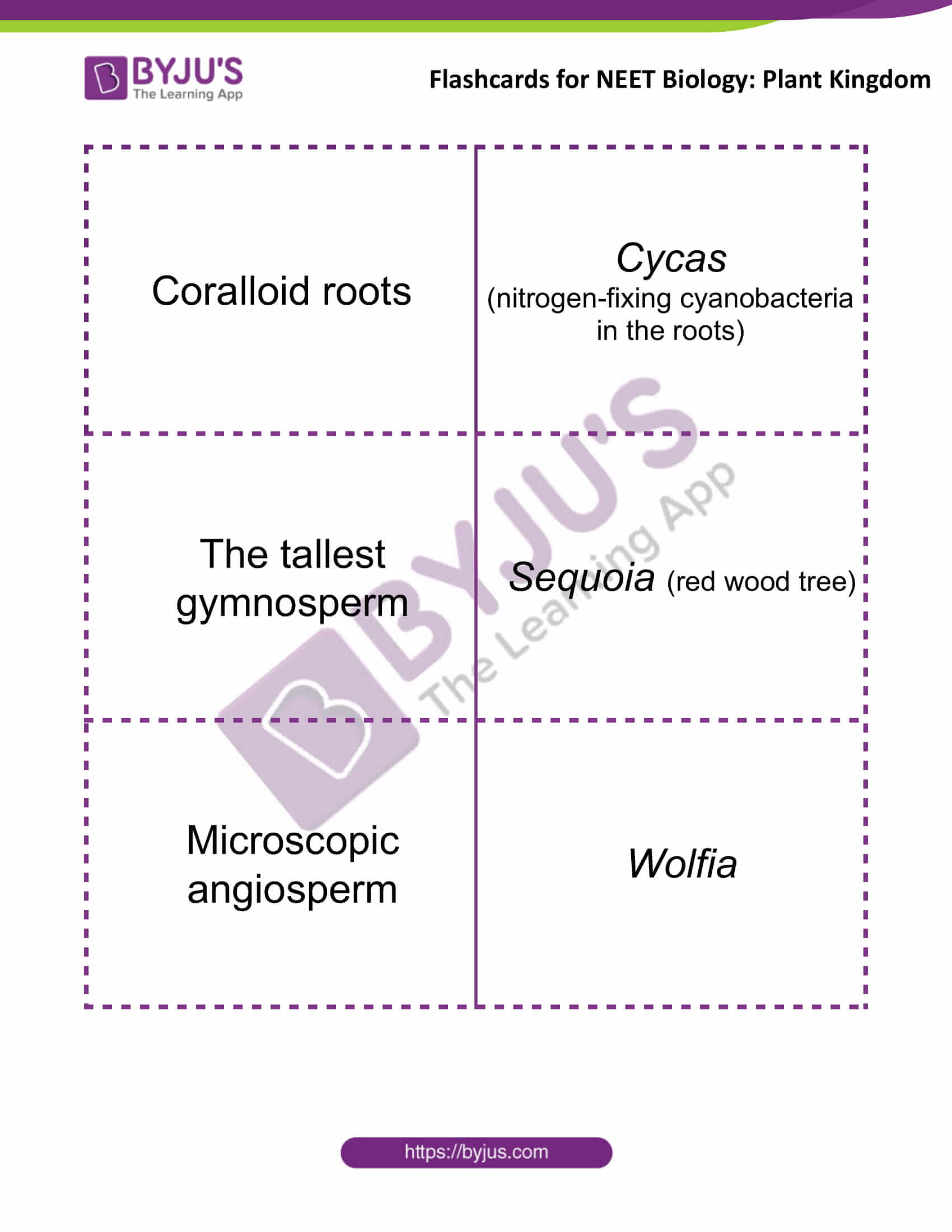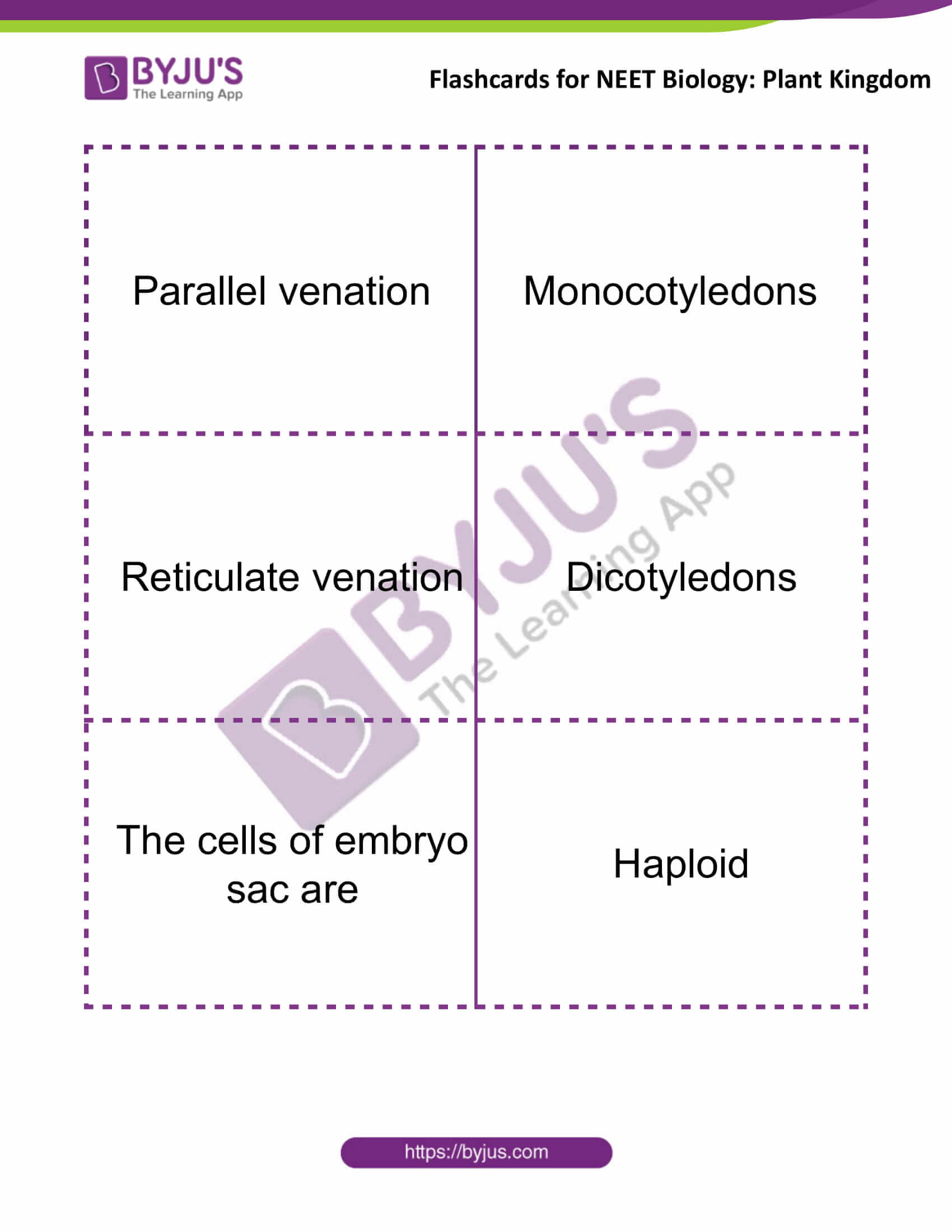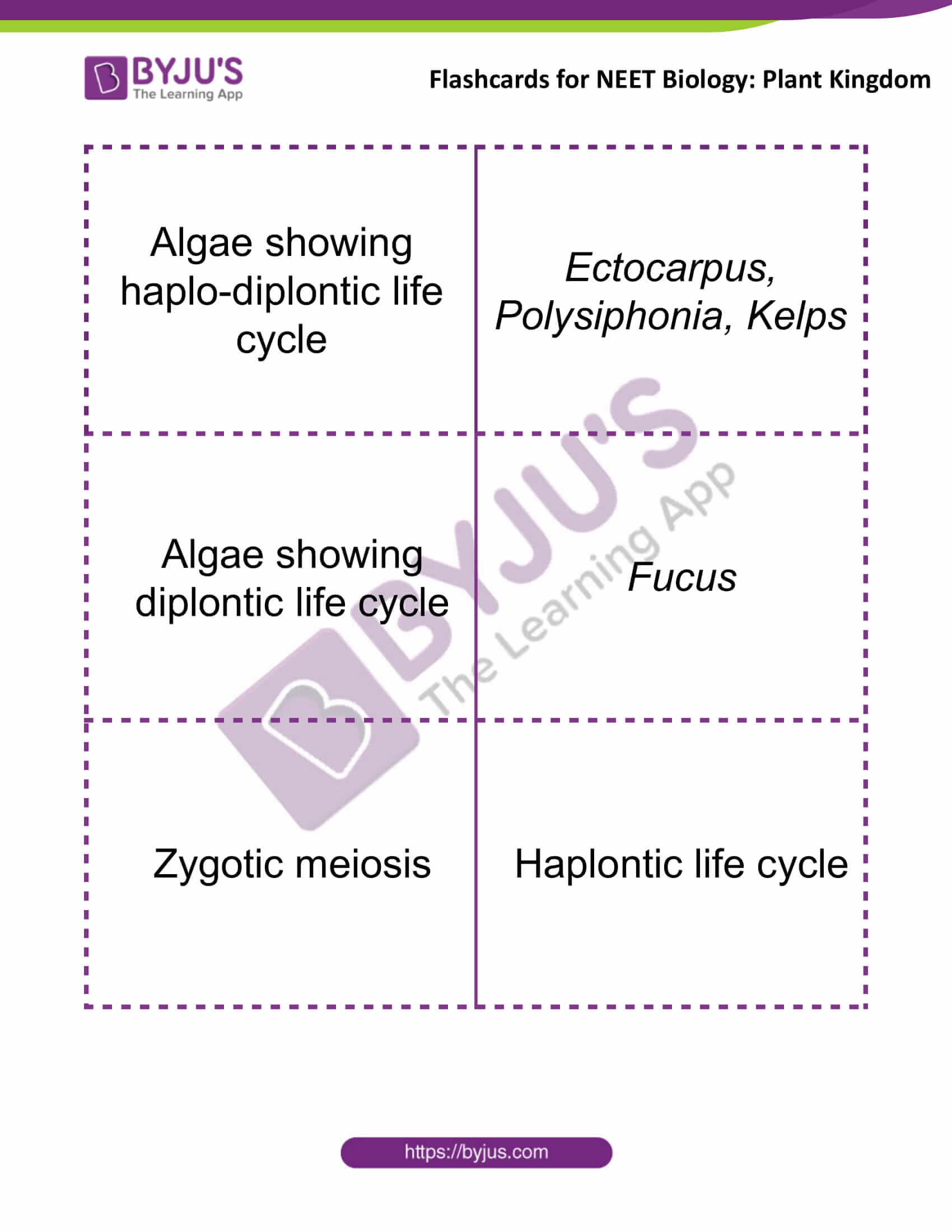 Plant Kingdom

Isogamous sexual reproduction in algae
Ulothrix (flagellated)

Spirogyra (non-flagellated)

Anisogamous sexual reproduction in algae
Udorina
Oogamous sexual reproduction in algae
Volvox, Fucus
Algin
Brown Algae
Carragreen
Red Algae
Agar
Gelidium, Gracilaria

(Red algae)

Motile asexual spores in algae
Zoospores
Laminarin, Mannitol
Complex carbohydrates of Brown algae
Fucoxanthin
Brown Algae
Phycoerythrin
Red Algae
Floridean Starch
Found in Red algae, similar to amylopectin and glycogen
The main plant body is a gametophyte
Bryophytes
Peat
Sphagnum
Microphylls
Selaginella
Macrophylls
Fern
Heterosporous pteridophytes
Selaginella

Salvinia

Vascular plants without seeds
Pteridophytes
Mycorrhiza
Pinus

(symbiotic association with fungi in the roots)

Coralloid roots
Cycas

(nitrogen-fixing cyanobacteria in the roots)

The tallest gymnosperm
Sequoia (redwood tree)
Microscopic angiosperm
Wolffia
Parallel venation
Monocotyledons
Reticulate venation
Dicotyledons
The cells of embryo sac are
Haploid
Algae showing haplo-diplontic life cycle
Ectocarpus, Polysiphonia, Kelps
Algae showing the diplontic life cycle
Fucus
Zygotic meiosis
Haplontic life cycle
Get access to the full set of flashcards for NEET Biology, only at BYJU'S.
Also Check:
NEET Flashcards: Transport In Plants
NEET Flashcards: Mineral Nutrition
NEET Flashcards: Photosynthesis In Higher Plants
NEET Flashcards: Respiration In Plants