When it comes to medical aspirants in India, the first obstacle to accomplish is the National Eligibility cum Entrance Test. It is a medical entrance test conducted nationwide for medical aspirants to seek admissions to undergraduate medical courses in various private and government institutes in India. NEET has undergone several changes over the years. With the ever-increasing participation in NEET, clearing NEET is turning out to become all the more a challenge.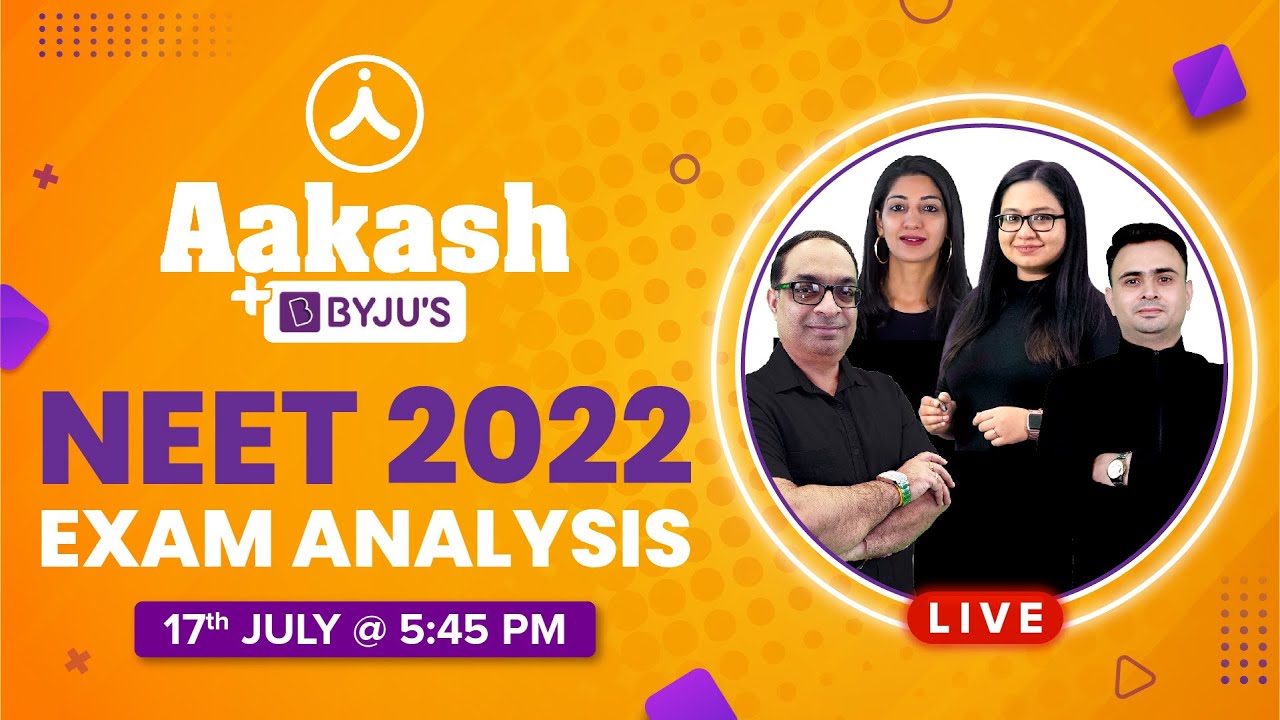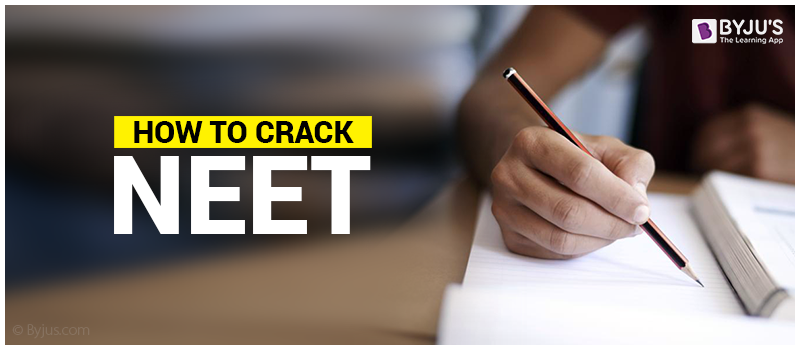 Best and Proven Plan To Crack NEET 2022 – Important Points You Must Not Ignore
NEET is organized by the National Testing Agency (NTA). In addition to diligent hard work,  the medical test necessitates the blend of the right strategies and skills, in place to successfully clear it. NEET aspirants must ensure that their preparation is channelled in the right direction to crack NEET successfully with a good score. To know how to crack NEET, candidates can follow these important NEET preparation tips listed here.
Also see: Important notes for NEET
Know the NEET Syllabus well:
NEET Exam comprises a detailed syllabus and is vast. It has 97 chapters to be covered. Aspirants must have a thorough comprehension of the NEET 2022 syllabus prescribed officially, even before starting to prepare for NEET. One must correlate the NEET syllabus and board syllabus. It can serve as a time-saver and would not have to be prepared exclusively for the common syllabus in both exams.
The surplus time hence can be spent to learn and understand chapters that are not included in the board exam but in NEET. It should also be noted that one must prioritize important chapters and devote as much time as possible to these. A few important concepts to focus on for NEET is as listed in the table:
Important topics to focus on in NEET:
| | | |
| --- | --- | --- |
| Physics | Chemistry | Biology |
| Mechanics, Modern Physics, SHM Waves Thermodynamics, Nuclear Physics, Optics, | Organic Chemistry, Periodic Table, Chemical Bonding, Coordination Chemistry, Mole Concept, | Morphology, Genetics, Physiology of Plants & Animals, Ecology & Environment, Cell, Reproduction, Biotechnology |
Browse more Topics under NEET Preparation
Get acquainted with the NEET Exam Pattern:
Before starting to prepare, get clarity on the NEET exam pattern. NEET question paper comprises questions from Physics, Chemistry, Botany and Zoology sections where each section has  45 questions, and each question is for 4 marks. The total marks of this medical test are 720, conducted in the offline mode for 200 minutes (3 hours and 20 minutes). It is an objective question-based test with a negative marking scheme, where 1 mark is deducted for every incorrect response.
| | | |
| --- | --- | --- |
| Subject | Marks | No. of Questions |
| Physics | 180 | 45(35+10) |
| Chemistry | 180 | 45(35+10) |
| Botany | 180 | 45(35+10) |
| Zoology | 180 | 45(35+10) |
| Total | 720 | 200 |
Also Check: NEET Eligibility Criteria
Best Books for NEET:
The most essential component to preparing for any exam book, the study material. Candidates must ensure to select the best and the right mix of books to prepare for NEET. As, you may be studying hard, but if not studied from the right source, your efforts can all go down the drain. NCERT is the best source and the holy grail for your NEET preparation. It is deemed that 75-80% of the questions appearing in NEET are picked from NCERT sources.
In addition, to cover the remaining 20-25%, students must refer to related books for NEET and practise from them as well to score a good rank. The market is swamped with tons of books to prepare for NEET, how to know which is the best book for NEET? Seek the help of seniors, teachers, faculty, experts, or mentors who can assist you in picking just the best book for NEET.
Tabulated are some books for all subjects which can assist you in your NEET preparation. 
Physics
Chemistry
Biology

Concepts of Physics

(H. C. Verma)

Physical Chemistry

(O. P. Tandon)

Objective Biology     

(Dinesh)

Problems in General Physics

(I. E. Irodov)

Concise Inorganic Chemistry

(J. D. Lee)

Biology

(Pradeep's Publications)

Fundamentals of Physics

(Halliday, Resnick, & Walker)

Organic Chemistry

(Morrison & Boyd)

Trueman's Biology

(Vol 1 & Vol 2)
Check more: NEET Questions
Strategize Your Studying
Preparation without an effective timetable is as though one is disarmed. The value of time, especially in the academic life of a student is pivotal. The right time to start is now. While 11-14 hours of studying is suggested for NEET, long and continuous studying is something that must be avoided while preparing a planner. One must also ensure to establish realistic goals only, boost confidence, and have a fulfilling learning session. Following the set timetable religiously with little breaks in between is the most effective way to plan and strategize in order to successfully cover the syllabus for NEET 2022.
Effectively Managing Time
The biggest obstacle an aspirant in the exam hall faces is the time limit in the NEET Exam. The setback from it can be overwhelming. NEET is carried out for 3 hours and 20 minutes to crack 180 questions. In other words, a little over one minute to solve one question. Hence, a good sense of time is indispensable when it comes to competitive exams especially. Hence, time and again, it is suggested to aspirants to take up mock tests/question papers in the ideal exam scenario with a 200-minute time frame.
With this, one is not only training their mind, but are also pushing to improve levels of speed and accuracy – two of the most important aspects to successfully crack NEET. In doing so, one must also interpret the time-consuming sections and work on them. Practising sample papers, taking up mock tests, and resolving NEET previous years' question papers must be the go-to.
Solve NEET Previous Years' Question Paper
One must solve NEET sample papers and previous years' NEET question papers as it is the best tool to prepare for NEET. Answering NEET test series and question papers renders a lucid conception of the exam pattern, pattern of questions, chapter-wise weightage, and the complexity of the questions from each of the four sections of NEET. In addition, practising question papers also boosts confidence levels and improves analytical capabilities. Try to solve one NEET question paper every day to improve and have a well-practised hand.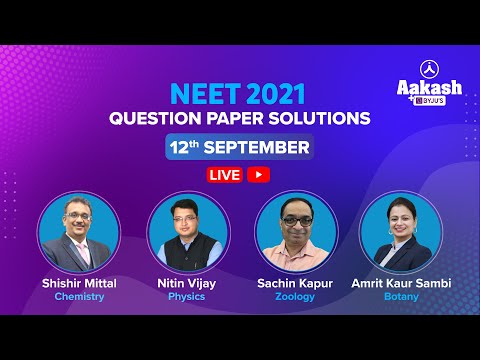 Make Your Notes
Notes preparation is often an underrated practise and hence overlooked. However, preparing notes for NEET preparation provides a sense of security that all important topics are covered and are at their fingertips. These notes are extremely handy when it comes to last-minute studies and even otherwise. Revising from notes before exams are predominantly observed.  Ensure the notes are concise, and the NCERT terminologies are not fiddled with.
Focus on weaker Sections
Each and every student has strengths and weaknesses. Master your strengths and work doubly on weaker sections. In order to improve in the weaker areas, one must solve as many sample and previous years' question papers and take up mock tests, as possible. It is the most effective and helpful means. To strengthen weak areas, seek the help of teachers and mentors.
You might be interested in: Quiz videos on NEET
Indulge In Little Study Breaks
One cannot have the same concentration level and attention span throughout. Taking stipulated breaks in between the long study hours is a must. During your break time, you could go for a stroll, play your favourite game or have a small chat. It is suggested to avoid social media engagements.
Prioritize health
The key aspect for any being is maintaining good health. When it comes to a student's life, it becomes all the more important to have a healthy lifestyle. It is a requisite to maintain physical and mental health. Following a healthy diet, active lifestyle, and getting a sound sleep must all be covered.
Also, candidates must refrain from any form of guesswork as NEET involves a negative marking scheme. For every incorrect response, 1 mark is deducted. It is suggested to skip the question in case the answer to the question is not known at all. Mere guessing will just make you lose marks.
You just read some tips to crack NEET. NEET aspirants, all set to participate in the upcoming test can make note of these and follow them to clear NEET.
Stay tuned with BYJU'S to get the latest notifications. Know the NEET Syllabus, get the NEET 2022 study plan PDF, schedule for NEET preparation 2022, how to crack NEET 2022 in the first attempt without coaching, Exam Pattern, Cutoffs, Eligibility, Preparation Tips, and other NEET exam details at BYJU'S.
Recommended Question Papers for NEET Exam: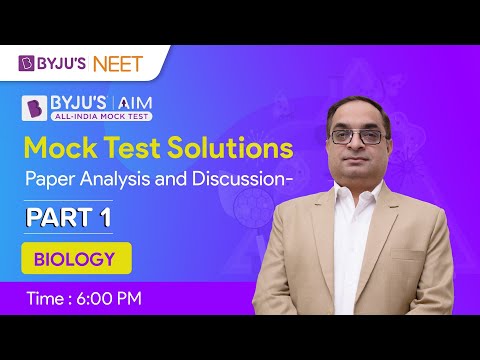 Frequently Asked Questions on Cracking NEET 2022
Is NCERT enough to crack NEET 2022?
NCERT forms the base for NEET syllabus. Majority of questions are asked based on NCERT, about 75-80%. The remaining part is either indirectly asked which is still aligned to NCERT or asked based on relevant sources. Hence, students are expected to master NCERT content and also refer to related, relevant sources to crack NEET with a good score.
Can I crack NEET 2022 with one month's preparation?
Syllabus of NEET is vast. Covering and mastering syllabus may not be to the point given the time, however, one can adopt smart tactics, learning practising question papers of previous years, sample papers, taking up mock tests, picking up topics based on weightage and so on to crack NEET.
How to crack NEET 2022 in the first attempt?
NEET aspirants must follow a dedicated plan and stay consistent and determined in their preparation. Master the NEET syllabus, solve ample previous years' question papers and sample papers, take up mock tests, analyze your own performance, have a stronghold on your basics and stay confident.
Can I crack NEET in 2 months?
Cracking NEET in two months' time is definitely challenging as students prepare for it for more than a year or two. Having said that, by adopting smart techniques and preparing for NEET wisely, one can certainly crack NEET. Go through previous years' papers, jot down important chapters as per weightage and prepare by taking up mock tests frequently to perform better at NEET.