Table of Contents:
HISTORY
1. Modi to honour 16 Odisha families linked to 1817 revolt
POLITY
1. Right to access Internet cannot be curtailed, says SC
2. Why no paper trail in EVMs, SC asks Centre
ECONOMICS
1. RBI tightens norms on bank performance
2. Business Reform Action Plan 2017
3. Panel to suggest norms for Bitcoins, virtual currencies
ENVIRONMENT AND ECOLOGY
1. Bid by land lobby to divert water from Chinnar river
SCIENCE AND TECHNOLOGY
1. H1N1: 33 deaths in Pune; over 100 across the State
INTERNAL SECURITY
1. Rolls-Royce, DRDO to tie up
2. India plans to buy three more Scorpenes
4. Endemic
5. Pandemic
7. Air-independent propulsion (AIP)
************************************************************************************************************

.
************************************************************************************************************
Useful News Articles for UPSC Current Affairs

A. GS1 Related

Category: HISTORY
1. Modi to honour 16 Odisha families linked to 1817 revolt
Paika rebellion of 1817
A valiant uprising of soldiers led by Buxi Jagabandhu [Bidyadhar Mohapatra] took place in Khurda of Odisha.
Buxi Jagabandhu was the commander (Bakshi) of the forces of the king of Khordha
It took place when the British East India company wrested the rent-free land that had been given to the Paiks for their military service to the Kingdom of Khurda.
Failed to get recognition- The rebellion, by the landed militia of Khurda called Paiks, predates the first war of independence in 1857 but did not get similar recognition.
More information: The Paika Rebellion
It was the first rebellion of the paika (soldiers of Orissa) with the support of common people against the British Rule.
The land revenue policy of the British was the primary cause of the rebellion in 1817.
The rent free land tenures provided to the soldiers for their military service on a hereditary basis were taken away in the settlement by Major Fletcher as their service were not required anymore.
This policy resulted in the deprivation of Bakshi Jagabandhu from his estates and forced him to depend on the voluntary contributions from the people of Khurda.
This policy also affected the zamindars as well as ryots. Another important cause for that great event was the raise in salt price.
As a result, Bakshi Jagabandhu led the tribals of Banapur and Ghumsur and bravely marched towards Khurda to fight against colonial power. The rebellion received extensive support from the common people. Even the Kandhas of Banapur became successful in their revolutionary activities.
The rebellion was expanded throughout the state and continued for a quite long time. However, the less number of paika were unable to defend the well equipped British counterpart and receded back to the jungles. In this operation bands of paika were hunted down and many were brutally murdered.
B. GS2 Related

Category: 

POLITY




1. Right to access Internet cannot be curtailed, says SC
What's in news?
Supreme court observation on right to access information on Internet
Citizens have the right to access the Internet to gain information, wisdom and knowledge and their right cannot be curtailed unless it encroaches into the boundary of illegality.
The fundamental right of expression includes

The right to be informed and
The right to know and the feeling of protection of expansive connectivity

The court clarified that a general prohibition on all online content about pre-natal sex determination will curtail the fundamental right to know of a genuine information-seeker.
Supreme Court observed that the prohibition should kick in only if the content found online is violative of Section 22 (prohibition of advertisement relating to pre-natal determination of sex) under the Pre-conception and Pre-natal Diagnostic Techniques (Prohibition of Sex Selection) (PCPNDT) Act of 1994.
Assurance to SC:
The three Internet search engines — Microsoft, Google India and Yahoo! India — gave their assurances to the Supreme Court that they would neither advertise nor sponsor advertisements violative of the PNPCDT Act.
Search Engine giants have already appointed 'in-house' experts to spot illegal content and pull them down.
Institutional Mechanism:
Nodal officers had been appointed at State levels to keep tabs on the Net for offensive material contravening Section 22 of the Act.
In case the nodal officers detect illegal online content, they would communicate with the search engine's experts, which would take it off within the next 36 hours of receiving the information.
These experts would then follow it up by providing the nodal officers concerned with an action taken report.
2. Why no paper trail in EVMs, SC asks Centre
What's in news?
Earlier orders of Supreme Court
Supreme Court had ordered the Election Commission to introduce in a phased manner the paper trail in EVMs for the 2014 Lok Sabha polls
Reason given for introduction : It is an indispensable requirement of free, fair and transparent polls .
Recent order
The Supreme Court on Thursday asked the Centre and the Election Commission to respond by May 8 to a plea by the Bahujan Samaj Party (BSP) to comply with a 2013 court directive to introduce paper trail in Electronic Voting Machines (EVMs).
Why paper trail is required?
Introduction of the VVPAT system in EVMs, would "ensure the accuracy of the voting system" and also help in "manual counting of votes in case of dispute."
The confidence of voters in the EVMs can be achieved only with introduction of the paper trail.
Remedy for other evils of polling like booth-capturing.
Key Fact
Nowhere in the world, except in South America, EVMs are used.


C. GS3 Related

Category: ECONOMICS
1. RBI tightens norms on bank performance
What's in news?
Revised prompt corrective action (PCA) framework for banks: The Reserve Bank of India (RBI) has come out with a revised prompt corrective action (PCA) framework for banks.
Effective from April 1, 2017 based on the financials of the banks for the year ended March 31, 2017.
The framework would be reviewed after three years.
What does the PCA is all about?
It spells out certain thresholds, the breach of which could invite resolutions such as a merger with another bank or even shutting down of the bank.
The thresholds are based on capital, net non-performing assets, profitability and leverage ratio.
The breach of the First threshold will invite restriction on dividend distribution or require parents of foreign banks to bring in more capital.
Triggering point: (Facts are not important –just have a vague idea)
a. If capital adequacy ratio (including capital conservation buffer) falls below 10.25% or common equity tier-I (CET1) capital ratio falls below 6.75.
b. The trigger for net NPA is 6% and 4% forleverage ratio.
c. Two consecutive years of negative return on assets (RoA) will also be classified in threshold one.
The breach of the second threshold will result in restrictions on expansion of branches and higher provisions.
Triggering point:
a. The capital adequacy ratio falls below 7.75% or CET1 goes below 5.125%.
b. The net NPA threshold is breach of 12% and leverage ratio below 3.5%.
c. Three consecutive years of negative ROA will also trigger threshold two. Breach of threshold two will result in restrictions on expansion of branches and higher provisions.
The breach of the third threshold
Triggering point
a. CET1 falls below 3.625%
b. Net NPA goes above 12%
c. Negative ROA for four consecutive years .Restrictions, in addition to that of threshold one and two, will be put on management compensation and directors' fees if the third level is breached.The breach of the third one on capital would identify a bank as a likely candidate for resolution through tools like amalgamation, reconstruction, winding up etc.
Corrective action
Special audit
Restructuring operations and activation of recovery plan.
Promoters of banks can be asked to bring in new management, or even can supersede the bank's board.
2. Business Reform Action Plan 2017
What's in news?
The Department of Industrial Policy and Promotion (DIPP), Ministry of Commerce and Industry, in partnership with the World Bank Group, released the Business Reform Action Plan (BRAP) 2017 for implementation by States/UTs.
12 Reform areas
Labor regulation enablers
Contract enforcement
Registering property
Inspection reform enablers
Single window system
Land availability and allotment
Construction permit enablers
Environmental registration enablers
Obtaining utility permits
Paying taxes
Access to information and transparency enablers
Sector specific reforms spanning the lifecycle of a typical business.
BRAP 2017 also includes two new sectors i.e. Healthcare and Hospitality.
New feedback mechanism:
DIPP will carry out a comprehensive business-to-government (B2G) feedback exercise this year whereby feedback will be taken from businesses on the quality of implementation of the reforms claimed by the States and UTs.
For each State/UT, the scores will be aggregated over all the surveys conducted to yield an overall score for the State/UT.
The feedback scores will be used to generate a ranking of States/UTs in terms of reform implementation. Such a ranking will be different from the last year's ranking, which was a ranking of de jure reforms (or reforms based on evidence submitted by States).
Category: ENVIRONMENT AND ECOLOGY
1. Bid by land lobby to divert water from Chinnar River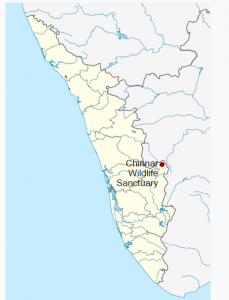 Diversion of water from Chinnar, an inter-State river,
is going tp pose a serious
 threat to its very existence warns experts.
Plans ahead to divert water from the east-flowing river to the Mangayaar stream — a dead stream in Tamil Nadu — via a 700-metre trench.
Adverse impact-the unscientific interlinking of Chinnar and Mangayaar would adversely affect the Muthuvan tribal settlement of Thayannankudy in the Chinnar Wildlife Sanctuary.
1.
H1N1: 33 deaths in Pune; over 100 across the State
What's in news?
The swine flu virus (H1N1) has claimed over 100 lives in Maharashtra due to volatile day and night temperatures.
Favourable environment- The day temperature has been unseasonably hot: around the 40-degree mark; while the minimum temperature touches 20 degrees Celsius. This is creating a favourable environment for the swine flu virus to thrive.
Basic Information
H1N1:
Influenza A (H1N1) virus is the subtype of influenza A virus that is the most common cause of human influenza.
It is an orthomyxovirus that contains the glycoproteins haemagglutinin and neuraminidase. For this reason, they are described as H1N1, H1N2 etc. depending on the type of H or N antigens they express with metabolic synergy. Haemagglutinin causes red blood cells to clump together and binds the virus to the infected cell. Neuraminidase is a type of glycoside hydrolase enzyme which helps to move the virus particles through the infected cell and assist in budding from the host cells.
Some strains of H1N1 are endemic in humans and cause a small fraction of all influenza-like illness and a small fraction of all seasonal influenza. Other strains of H1N1 are endemic in pigs (swine influenza) and in birds (avian influenza).

Category: INTERNAL SECURITY
1. Rolls-Royce, DRDO to tie up

What's in news?
India and U.K. agreed to extend cooperation on developing advanced defense products –
Gas turbine engine.
Air defense missile systems.
Collaboration between engine maker Rolls Royce and India's Defence Research and Development Organisation (DRDO) on the engine technology.
Commendable move in terms of Engine cooperation
Since India is having a troubled history in developing an aircraft engine, collaboration between India and U.K in terms of engine co-operation is a welcome move.
Example: The Kaveri project which was shelved is in the process being revived with help from Safran of France.
Key Facts
India's first indigenous aircraft carrier Vikrant is in advanced stage of construction and will be launched for sea trails by end 2018.
A second indigenous carrier weighting about 65,000 tonnes is presently in the design stage.
UK is currently building two carriers Queen Elizabeth and Prince of Whales.
India and the US have joint working groups on jet engine technology and carrier technology under the Defence Technology and Trade Initiative (DTTI).

2. India plans to buy three more Scorpenes

What's in news?
The Scorpene submarine deal- India and France will step up negotiations to expand the deal.
Mazgaon Docks Ltd. (MDL), Mumbai, is manufacturing six Scorpene conventional submarines with technology transfer from DCNS under a $3.75-billion deal signed in October 2005.
Key fact
The first submarine Kalvari is now in advanced stages of sea trials.
The second submarine Khanderi was launched in January and is undergoing sea trials.
Scorpene submarine
The Scorpène-class submarines are a class of diesel-electric attack submarines jointly developed by the French Direction des Constructions Navales (DCN) and the Spanish company Navantia, and now by DCNS.
It features diesel propulsion and an additional air-independent propulsion.
D. GS4 Related

Nothing here for Today
PIB Articles    Editorials Roundup
E. Concepts-in-News: Related Concepts to Revise/Learn 

1. Orthomyxoviruses
The Orthomyxoviruses are a family of RNA viruses that includes seven genera: Influenza virus A, Influenza virus B, Influenza virus C, Influenza virus D, Isavirus, Thogotovirus and Quaranjavirus.
2. Swine influenza
Swine influenza, also called pig influenza, swine flu, hog flu and pig flu, is an infection caused by any one of several types of swine influenza viruses. Swine influenza virus (SIV) or swine-origin influenza virus (S-OIV) is any strain of the influenza family of viruses that is endemic in pigs..
3. Avian influenza
Informally known as avian flu or bird flu — refers to "influenza caused by viruses adapted to birds.
4. Endemic
Endemism is the ecological state of a species being unique to a defined geographic location, such as an island, nation, country or other defined zone, or habitat type; organisms that are indigenous to a place are not endemic to it if they are also found elsewhere.
5. Pandemic:
A pandemic is an epidemic of infectious disease that has spread through human populations across a large region; for instance multiple continents, or even worldwide.
6. Cosmopolitan Distribution
In biogeography, a taxon is said to have a cosmopolitan distribution if its range extends across all or most of the world in appropriate habitats. Such a taxon is said to exhibit cosmopolitanism or cosmopolitism. The opposite extreme is endemism.
7. Air-independent propulsion (AIP)
Air-independent propulsion (AIP) is any marine propulsion technology that allows a non-nuclear submarine to operate without access to atmospheric oxygen (by surfacing or using a snorkel).
8. Capital adequacy ratio
The capital adequacy ratio (CAR) is a measure of a bank's capital.
It is expressed as a percentage of a bank's risk weighted credit exposures.
Also known as capital-to-risk weighted assets ratio (CRAR), it is used to protect depositors and promote the stability and efficiency of financial systems around the world.
Two types of capital are measured: tier one capital, which can absorb losses without a bank being required to cease trading, and tier two capital, which can absorb losses in the event of a winding-up and so provides a lesser degree of protection to depositors.
Capital Adequacy Ratio (CAR)= (Tie-1 capital + tier-2 capital)/Risk weighted assets 
The reason why minimum capital adequacy ratios are critical is to make sure that banks have enough cushion to absorb a reasonable amount of losses before they become insolvent and consequently lose depositors' funds.
Capital adequacy ratios ensure the efficiency and stability of a nation's financial system by lowering the risk of banks becoming insolvent. If a bank is declared insolvent, this shakes the confidence in the financial system and unsettles the entire financial market system.
During the process of winding-up, funds belonging to depositors are given a higher priority than the bank's capital, so depositors can only lose their savings if a bank registers a loss exceeding the amount of capital it possesses. Thus the higher the bank's capital adequacy ratio, the higher the degree of protection of depositor's monies.
9. Return on assets
Return on assets (ROA) is a financial ratio that shows the percentage of profit a company earns in relation to its overall resources.
Prelims worthy Factual Information
Gender Parity Index

Commissioned jointly by FLO (FICCI Ladies Organisation (FLO)) and FICCI.

GPI evaluates gender diversity and empowerment of women in the formal sector and the progress made over the years.

The Index will serve as framework for measuring gender parity and produce an overall score of an organization and reflect it on the index.

F. BILLS/ACTS/SCHEMES/ORGS IN NEWS
BILLS/ACTS/SCHEMES/ORGANISATIONS IN NEWS
About the Article
Pre-Conception and Pre-Natal Diagnostic Techniques Act, 1994

Objective: Pre-Conception and Pre-Natal Diagnostic Techniques (PCPNDT) Act, 1994 is an Act of the Parliament of India enacted to stop female foeticides and arrest the declining sex ratio in India. The act banned prenatal sex determination.

Features:

It regulates the use of pre-natal diagnostic techniques, like ultrasound and amniocentesis by allowing them their use only to detect:
The Act provides for the prohibition of sex selection, before or after conception.
Offences under this act include conducting or helping in the conduct of prenatal diagnostic technique in the unregistered units, sex selection on a man or woman, conducting PND test for any purpose other than the one mentioned in the act, sale, distribution, supply, renting etc. of any ultra sound machine or any other equipment capable of detecting sex of the foetus. Main provisions in the act are

genetic abnormalities
metabolic disorders
chromosomal abnormalities
certain congenital malformations
haemoglobinopathies
sex linked disorders

No laboratory or centre or clinic will conduct any test including ultrasonography for the purpose of determining the sex of the foetus.
No person, including the one who is conducting the procedure as per the law, will communicate the sex of the foetus to the pregnant woman or her relatives by words, signs or any other method.
Any person who puts an advertisement for pre-natal and pre-conception sex determination facilities in the form of a notice, circular, label, wrapper or any document, or advertises through interior or other media in electronic or print form or engages in any visible representation made by means of hoarding, wall painting, signal, light, sound, smoke or gas, can be imprisoned for up to three years and fined Rs. 10,000.

Pradhan Mantri Mudra Yojana


 

PMMY under the Micro Units Development and Refinance Agency (MUDRA) Bank is a new institution for development and refinancing activities relating to micro units.

The purpose of MUDRA is to provide funding to the non corporate small business sector (small entrepreneur).

Objectives:

Under the scheme, Pradhaan Mantri Mudra Yojana three categories of interventions has been named which includes

Shishu :- Loan up to 50,000

Kishore :- Loan ranging from 50,000  to 5 lakh

Tarun :- Loan above 5 lakh and below 10 lakh

These three categories will signify the growth, development and funding needs of the beneficiaries as well as it will assure the loan amount to be allotted by Micro Units Development and Refinance Agency Bank.

G. Practice Questions for UPSC Prelims Exam:)

Question 1: Consider the following with reference to Gender parity Index(GPI):
U.N. releases a report on GPI
GPI evaluates gender diversity and empowerment of women in the formal sector
GPI evaluates gender diversity and empowerment of women in the informal sector
Identify the correct statement
1 only
2 only
1 and 3 only
1 and 2 only
See
Question 2: In H1N1 virus ,what does H and N stands for ______.
Haemagglutinin and Neuraminidase
Haemoglobulin and Neuraminidase
Haemagglutinin and Neuroglutin
None of the above
See
Question 3: Consider the following with reference to Paika rebellion:
It took place in the year 1817
It is basically a uprising of soldiers against the land policy adopted by Britishers
It was led by Buxi Jagabandhu
Identify the correct statement
1 only
2 only
1 and 3 only
All are correct
See
Question 4: Chinnar Wildlife sanctuary is located in which state?
Kerala
Tamil Nadu
Andra Pradesh
Karanataka
See
 "Proper Current Affairs preparation is the key to success in the UPSC- Civil Services Examination. We have now launched a comprehensive 'Online Current Affairs Crash Course'. Limited seats available. Click here to Know More."