Nepali is an Indo-Aryan language used in parts of Assam, Sikkim, West Bengal, Bihar, Uttar Pradesh, Uttarakhand and Himachal Pradesh in India. It is included as one of the official languages of the Union of India in the eighth schedule of the Indian Constitution. In this article, we bring you the optional syllabus of Nepali for the Mains exam.
UPSC Nepali Literature Syllabus PDF:-Download Syllabus PDF
The UPSC allows Nepali literature as one of the optional subjects available to IAS aspirants. The syllabus of the subject includes history and development of Nepali literature and language. It also includes the grammar, folklore and various genres of literature in the language.
In addition to this, specific works in Nepali also form part of the UPSC syllabus.
Nepali Optional Syllabus
Nepali carries 500 marks distributed over two papers of 250 marks each. The following is the syllabus prescribed for the IAS exam:
Nepali Optional Paper I Syllabus: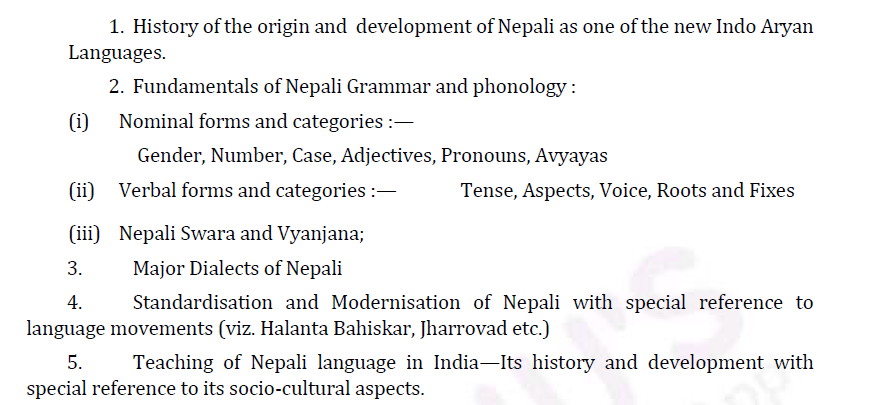 Nepali Optional Paper II Syllabus: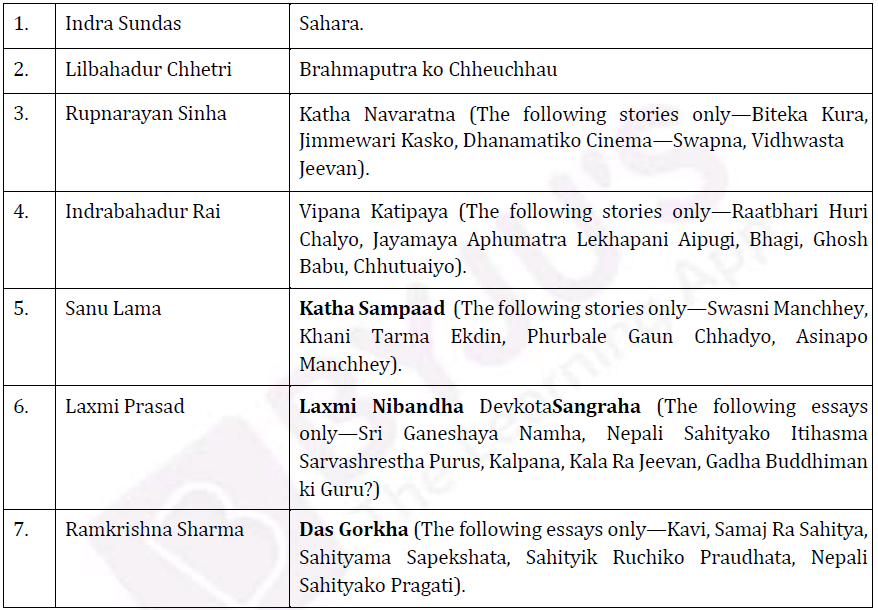 Study material for Nepali literature is not widely available and hence it is not a very popular choice for candidates, However, low competition can increase the chances of success in this paper. Candidates should read all the prescribed texts from the syllabus, focussing particularly on the development of Nepali literature in India.
UPSC Nepali Literature Syllabus PDF:-Download Syllabus PDF
To read more on UPSC exam preparation, please visit: