On 13 November 1780, the founder of the Sikh Empire Maharaja Ranjit Singh was born in Gujranwala, in present-day Pakistan. He was also known as 'Sher-i-Punjab' or 'Lion of Punjab'. Read more about the life and contribution of Maharaja Ranjit Singh for the IAS exam.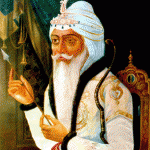 The early life of Maharaja Ranjit Singh
Ranjit Singh's parents were Mahan Singh Sukerchakia and Raj Kaur. Mahan Singh was the chief of the Sukerchakia misl estates.
At that time, Punjab was divided into misls or confederacies. 12 of the misls were controlled by different Sikh rulers. One was under the control of a Muslim chief and, yet another was ruled by an Englishman.
Ranjit Singh's birth name was Buddh Singh. He was not educated but was trained in martial arts, horse riding and firearms. He showed remarkable fighting expertise and at the age of ten, was conferred the name 'Ranjit' meaning victor in battle by his father for leading an army into victory over a chieftain Pir Muhammad.
He became the ruler of the Sukerchakia misl upon his father's death at the age of 12. He survived an assassination attempt a year later and also killed his attacker Hashmat Khan.
Reign as the Maharaja of the Sikh Empire
Ranjit Singh was known for his valiant resistance towards Muslim invaders who came from the west. He gained fame and recognition when he defeated the army of Afghan ruler Shah Zaman who attempted to annex Punjab.
He expanded his empire by annexing states around him. The Sikh Empire existed from 1799 till 1849. At the empire's peak, it extended from Khyber Pass in the west to western Tibet in the east, and from Kashmir in the north to Mithankot in the south. It started with Ranjit Singh's annexation of Lahore from the Afghans in 1799. He successfully united all the Sikh misls under his rule.
The major towns in Ranjit Singh's empire were Lahore, Amritsar, Multan, Peshawar, Jammu, Srinagar, Rawalpindi and Sialkot.
On 12 April 1801, Ranjit Singh was declared the 'Maharaja of Punjab'.
Ranjit Singh's army was known as the Khalsa army and he modernised it and improved its training. He recruited people from different backgrounds and ethnicities in his army. He strengthened both infantry and artillery. He brought new equipment of warfare.
He also established cannon foundries, gunpowder and arms factories.
There was increased prosperity in his regions owing to better security and curbed violence and improved facilities for trade.
The Sikhs emerged as a strong and cohesive political unit under Ranjit Singh.
He died on 27 June 1839 aged 58 in Lahore. His Samadhi is in Lahore, Pakistan.
He married many times and had many children. He was succeeded by his son Kharak Singh.
However, the empire did not last long after his death. The British annexed the Sikh Empire in 1849 as a result of the Second Anglo-Sikh War.
Legacy of Maharaja Ranjit Singh
Maharaja Ranjit Singh is known for uniting the various Sikh factions into one prosperous empire. The empire was protected by a well-trained self-sufficient army which also expanded the Sikh empire considerably.
Maharaja Ranjit Singh's most lasting legacy was the restoration and expansion of the Harmandir Sahib, the most revered Gurudwara of the Sikhs, which is now known popularly as the "Golden Temple". Much of the present decoration at the Harmandir Sahib, in the form of gilding and marblework, was introduced under the patronage of Ranjit Singh, who also sponsored protective walls and water supply systems to strengthen security and operations related to the temple.
He also directed the construction of two of the most sacred Sikh temples, being the birthplace and place of assassination of Guru Gobind Singh – Takht Sri Patna Sahib and Takht Sri Hazur Sahib, respectively – whom he much admired
Also on This Day 
---
1917: Birth of Hindi poet and writer Gajanan Madhav Muktibodh. 1992: Death of Goa freedom fighter Dr. P D Gaitonde.
See previous 'This Day in History' here.
To know more about other Government Exams, visit the linked article. For more preparation materials they can refer to the links given in the table below:
Related Links