Read the daily PIB update and stay up-to-date on current affairs for the UPSC exam.
December 16th, 2019 PIB:- Download PDF Here
TABLE OF CONTENTS
1. Vijay Diwas
2. Ease of Doing Business and other Indices
3. Surya Kiran – XIV

Vijay Diwas
Context:
PM remembers brave soldiers who fought in 1971 on the occasion of Vijay Diwas.
Details:
Vijay Diwas is celebrated on 16th December every year in India to commemorate the Indian forces' victory over Pakistan in the 1971 Indo-Pak war which was played out to liberate Bangladesh.
Watch a video lecture on 'Vijay Diwas: Indo-Pak War of 1971' here.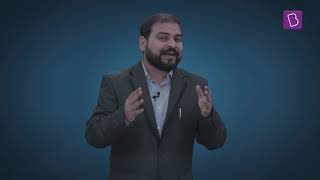 Important point: India also observes 26th July as 'Vijay Diwas' to commemorate the Kargil War of 1999.
---
Ease of Doing Business and other Indices
Context:
India among top 10 improvers in EODB; India ranks 63rd among 190 countries.
World Bank's Ease of Doing Business Report 2020:
India ranks 63rd among 190 countries improving by 14 ranks from its rank of 77 in 2019.
India has improved its rank in 7 out of 10 indicators and has moved closer to international best practices.
India is one of the top 10 improvers, the third time in a row, with an improvement of 67 ranks in 3 years. It is also the highest jump by any large country since 2011.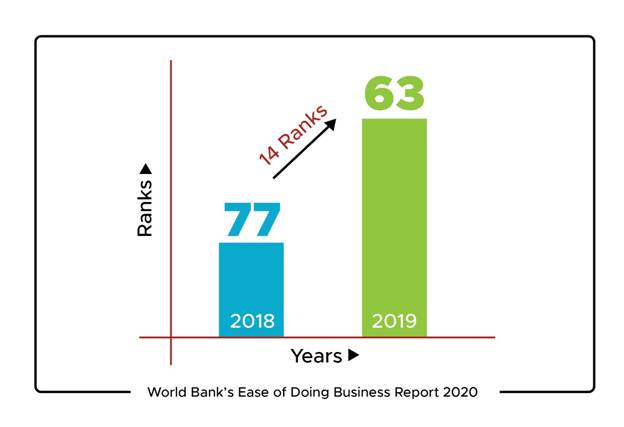 Startup India:
A total of 21,778 startups are now recognised under the Startup India Initiative, of which 2,912 startups have been recognised since 1st June 2019.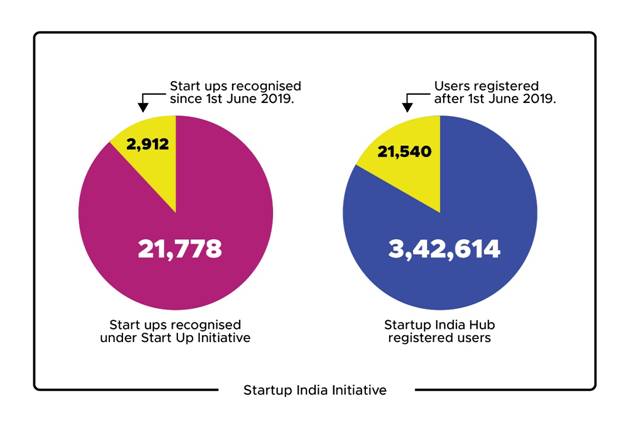 Global Innovation Index (GII):
In the past 4 years, India's rank in the GII has improved from 81st rank in 2015 to the present 52nd rank in the GII 2019 report.
India became the first developing country to launch the Global Innovation Index (GII) in association with the World Intellectual Property Organisation (WIPO) and the Confederation of Indian Industry (CII).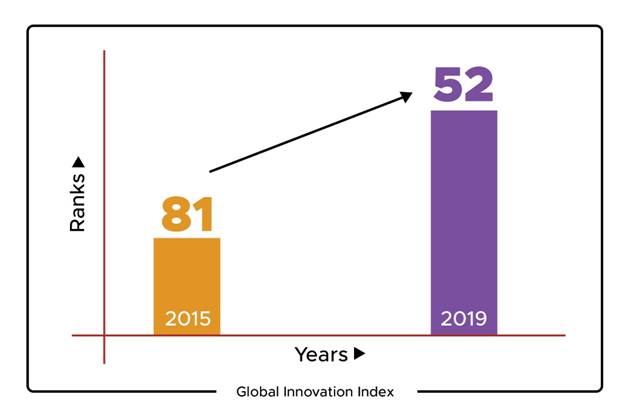 In order to promote innovation the following measures have been taken:
Final Patent (Amendment) Rules, 2019: This amendment to the Patents Rules, 2003 has led to significant simplification of rules, especially for startups and MSMEs.
The Patent (Second Amendment) Rules, 2019: This reduced the fees for small entities/MSMEs for the processing of patent applications under various sections of the Patents Act, 1970. This is expected to incentivise MSMEs to file for more patents.
In order to promote export, the Department of Commerce has undertaken various measures such as:
NIRVIK: A new export credit insurance scheme 'NIRVIK' has been introduced. Read more on NIRVIK in PIB dated 16th Sep 2019 under the headline 'Export Credit Guarantee Corporation (ECGC) introduces Nirvik'.
An online portal for filing applications under 'Transport and Marketing Assistance (TMA)' scheme for Specified Agriculture Products has been launched.
A database has been prepared by the Export Credit Guarantee Corporation (ECGC) for all pending claims, and online access on status of claims has been provided. This will be a critical tool for providing information access to exporters.
The online "Origin Management System" gives single access point for all exporters, for all Free Trade Agreements (FTAs), Preferential Trade Agreements (PTAs) and for all agencies.
In order to provide extra support to exports to emerging and challenging markets like Africa, CIS, Latin America and Asian countries, fresh capital has been infused into the ECGC.
National Logistics Policy, 2019
Read more on the National Logistics Policy 2019 on PIB dated 11th Dec 2019.
Ensuring level playing field for domestic industry and farmers:
The average number of days taken for the initiation of anti-dumping investigations has come down to 32 days in 2019 as against 259 days in 2016.
The Directorate General of Trade Remedies (DGTR) for the first time ever initiated 2 cases of bilateral safeguards to protect the domestic industry from injury.
There has been a significant drop in the number of days taken to initiate two cases of Global Safeguards. In 2019, the average number of days taken was just 61, as compared to the standard 75 days.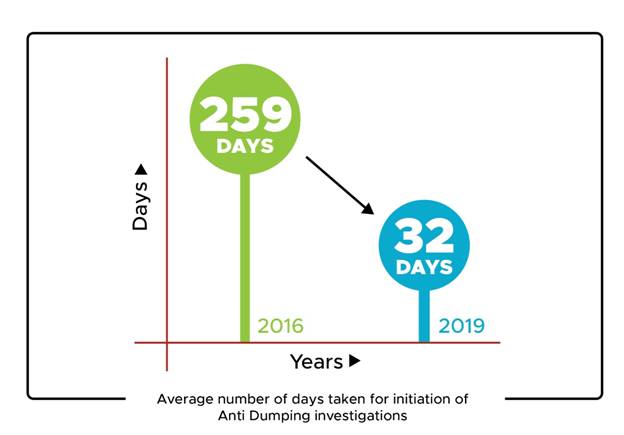 In order to ensure the interests of the Indian industry and farmers in FTAs, India successfully laid out its stand in the Regional Comprehensive Economic Partnership (RCEP).
Special Economic Zone (Amendment) Bill, 2019
This will enable any entity to set up a unit in SEZs, including Trusts. This will help boost investments and create new export and job opportunities.
SEZ units allowed to create facilities/amenities like crèche, gymnasium, and cafeteria for their exclusive use as a measure towards ease of doing business.
Promoting Foreign Direct Investment (FDI)
100% FDI has been allowed under the automatic route for coal mining activities including associated processing infrastructure.
100% FDI under automatic route has also been allowed in contract manufacturing.
National Institute of Design (Amendment) Act, 2019
The Rajya Sabha has passed the bill conferring 'Institute of National Importance' status to the four new National Institutes of Design (NIDs). This will be introduced in the Lok Sabha.
---
Surya Kiran – XIV
Context:
Exercise SURYA KIRAN-XIV, a joint military training exercise between India and Nepal culminated in Nepal.
To read more about Exercise Surya Kiran, check PIB dated 3rd Dec 2019.
December 16th, 2019 PIB:- Download PDF Here
 Related Links:
Read more PIB articles here.