JEE Advanced is a prestigious exam for those who want to get admitted to some of the top IITs and technical institutions in the country. While this entrance exam is the gateway to many popular engineering institutions, it is not easy to clear this exam. The questions are very tricky and require candidates to be academically strong wherein they will possess a very good understanding of the concepts as well as problem-solving skills. 
Furthermore, there is fierce competition in the JEE Advanced exam. The top 250000 rank holders of JEE main can only apply for this exam. Only 4% of students taste success in this exam. This article will give you some sure-shot preparation tips to crack JEE Advanced 2023 and strategies to study PCM (Physics, Chemistry, Mathematics).
There are 3 main subjects in the JEE Advanced Exam.
Physics

Chemistry

Mathematics
You should have a strong base of PCM subjects. Questions are based on the application of concepts and fundamentals you have learned. NCERT books will help you to work on your concepts. Learn NCERT books first. Here is a list of important topics of Physics, Chemistry and Mathematics, along with the best books for reference.
Last 28 Days Strategy to Prepare JEE Advanced & Master Physics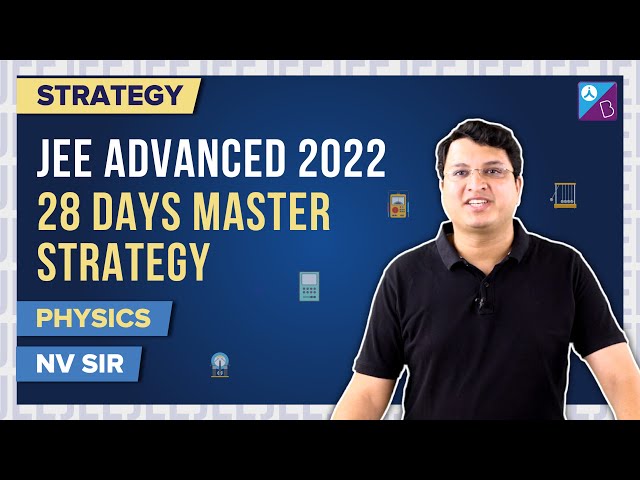 Last 28 Days Strategy to Prepare JEE Advanced & Master Maths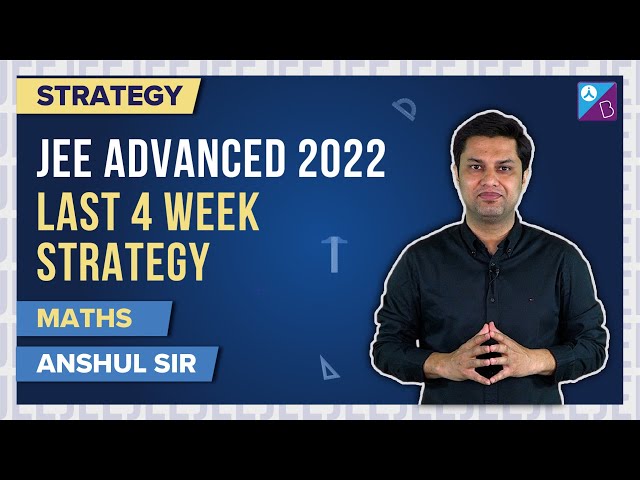 Subject-wise Study Tips
JEE Advanced Mathematics
Mathematics is the most scoring subject among all three subjects in JEE Advanced. Students are required to have the conceptual knowledge and problem-solving skills to excel in this subject. They should also know the syllabus and exam pattern pretty well. JEE Advanced Mathematics covers the following topics.
Trigonometry – Important areas are Trigonometric Functions, Inverse trigonometric functions and Trigonometry ratios. 

Algebra – Complex numbers, Quadratic equations, Sequences and Series, Logarithms, Permutation and Combination, Probability, Binomial Theorem, Matrices and Determinants are the main topics. 

Differential Calculus – Functions, Derivatives, Limit and continuity are important topics.

Vectors – Properties of vectors 

Integral Calculus – This is an important unit for JEE Advanced. Integration, Application of integration and Differential equations are the main topics.

Analytical Geometry- Two-dimensional and three-dimensional problems. 
The best books for Mathematics include Mathematics XI and XII by R.D Sharma, Higher Algebra by Hall and Knight, Plane Trigonometry by S.L Loney, Plan0e Coordinate Geometry by S.L Loney and Problems in Calculus of One Variable by I.A. Maron. Students can make use of these books and solve different types of exercises.
Access Maths Study Materials: JEE Maths
JEE Maths Last 3 Months Revision and Preparation Tips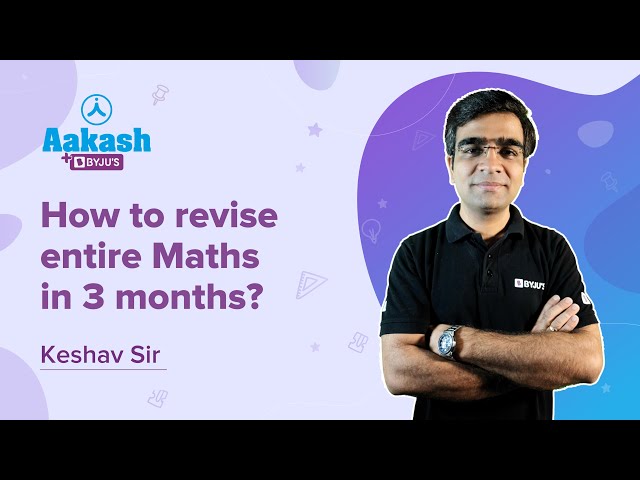 JEE Advanced Physics
Students should learn the concepts well and practise as many exercises as possible. This will help to improve speed and accuracy. The following are the important sections for Physics.
General Physics

Mechanics

Thermal Physics

Electricity and Magnetism

Optics

Modern Physics
The best books for Physics include Problems in General Physics by I.E. Irodov, Concepts of Physics Vol. 1 and 2 by H.C. Verma, IIT JEE Physics by D. C. Pandey and Fundamentals of Physics by Halliday, Resnick & Walker. Students should learn the concepts and theories well and practise the exercises.
Access Physics Study Materials: JEE Physics
JEE Physics Tips and Tricks Video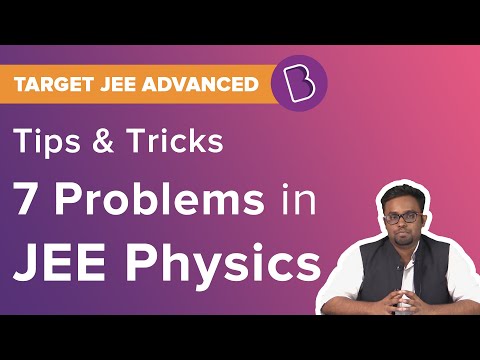 JEE Advanced Chemistry
The syllabus for JEE Advanced Chemistry is lengthier than JEE main. The three main sections are as follows.
Physical chemistry 

Inorganic chemistry

Organic Chemistry
Some of the best books for Chemistry are Concise Inorganic Chemistry by J.D. Lee, Physical Chemistry by O.P. Tandon, Advanced Problems in Organic Chemistry by M.S. Chouhan, Organic chemistry by O.P. Tandon and Physical Chemistry by P. Bahadur. Refer to these books and practise as many problems as you can. 
Access Chemistry Study Materials: JEE Chemistry
JEE Chemistry Tips and Tricks Video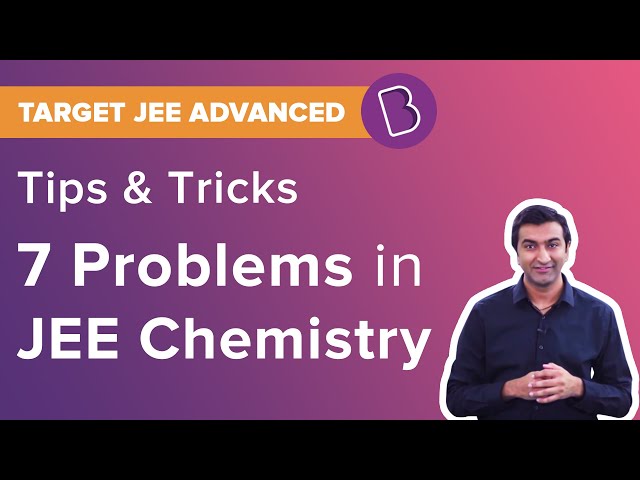 General Tips
Preparation Mistakes to Avoid
Some students study for long hours. This makes you tired and sleepy. You must take a 15-30 minute break after every one-hour study. Always study in a systematic way. You should have a well-planned strategy to crack this exam. Do not be overconfident. Think of the competition for this exam. Studying for the exam throughout the year without revising frequently is a big mistake during your preparation journey. 
Mock Tests
Students can easily access mock tests available on the website of the exam conducting agency. These tests will help to boost your confidence level. You will get an idea about the exam pattern and marking scheme. Attempting mock tests will help you to be stress-free during the actual exam. It also helps you to manage your time properly. 
Previous year's JEE Advanced Question Papers
Solving previous year's JEE Advanced question papers will help you to improve your speed of cracking problems. The more problems you solve, the more familiar you will be with the questions. Do not leave any doubts uncleared while solving these problems. Make a note of it and clear it with the help of the teachers or your friends. 
Revision
Frequent revision of important topics will help you to be more thorough in the concepts. Always make your own short notes of each chapter. This should include main formulas, shortcuts and important facts. It is not possible to revise the whole chapter when you have a few days left for the exam. So you can make use of these short notes for revision. 
Remember the above tips while you prepare for the exam. Make your own strategies and work hard. You will definitely ace JEE Advanced.
Related Links