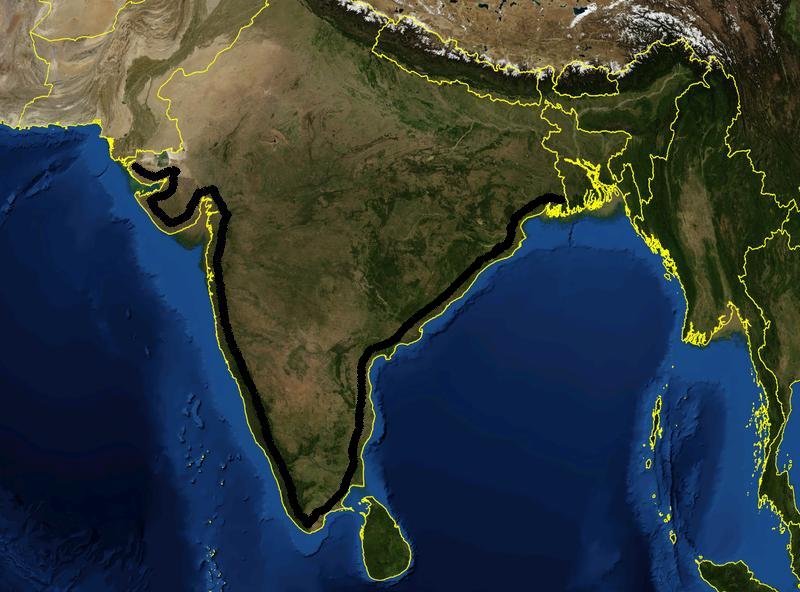 The Coastal Plains of India for UPSC
Physical features of India are a very important segment in the Geography section of the UPSC syllabus. Many questions can be asked from this section both in the UPSC prelims as well as the IAS mains exams. In this article, we talk about the coastal plains of India in brief.
India is a country that is surrounded by the sea on three of its sides. The coastal plains in India are along the west and east of the country. The western coastal plains are along the Arabian Sea whereas the eastern coastal plains are located along the Bay of Bengal. The total coastline of the country is 7516.6 km. The two classifications of India's coastal plains are discussed below:
Eastern Coastal Plains of India
Stretches from West Bengal in the north to Tamil Nadu in the south and passes through Andhra Pradesh and Odisha. Deltas of the rivers Mahanadi, Krishna, Godavari and Cauveri are present in the eastern coastal plain. The deltas are very fertile and productive for agriculture. Therefore, the delta of the River Krishna is called the 'Granary of South India'. The Eastern coast is subdivided into the Coromandel Coast in the south and the North Sircar Coast in the north, divided by the mouth of the Krishna River. 
Western Coastal Plains of India
This stretches from Kerala in the south to Gujarat in the north passing through Karnataka, Goa and Maharashtra. The western coast is further divided into three sections – the northern part is called Konkan, the middle portion is named Kanara while the southern section is called the Malabar Coast. The western coastal plains stretch for 1500 km north to south and its width ranges from 10 to 25 km. The West Continental Shelf is at its widest off the Bombay coast. This place is rich in oil. Along the Malabar Coast, there are many beautiful lagoons which makes the place a tourist destination. The western coast is narrower than the eastern coast.
Also see: