UPSC Civil Services Mains Exam has Geology as one of the Optional Subjects with 2 papers (Optional Paper I and Paper II). The Mains Examination of IAS Exam has nine papers including two papers of optionals. This article provides you with the UPSC Geology syllabus for Optionals.
UPSC Geology Syllabus PDF :- Download PDF Here
In this article, we provide you the detailed IAS Geology Syllabus and its PDF.
Geology Syllabus For UPSC
Geology Optional Subject has 2 papers (paper I and paper II) in UPSC Mains. Each paper is of 250 marks with a total of 500 marks.
The Geology syllabus for UPSC focuses on the candidates' understanding of the basic concepts and application of knowledge to problems of sustainable development and disaster management. The topics included in this subject are related to general geology, remote sensing, India's geomorphology and stratigraphy, mining, economic geology and their application to sustainable development and disaster management.
Find below the IAS Geology syllabus:
Geology Syllabus For IAS (Paper-I)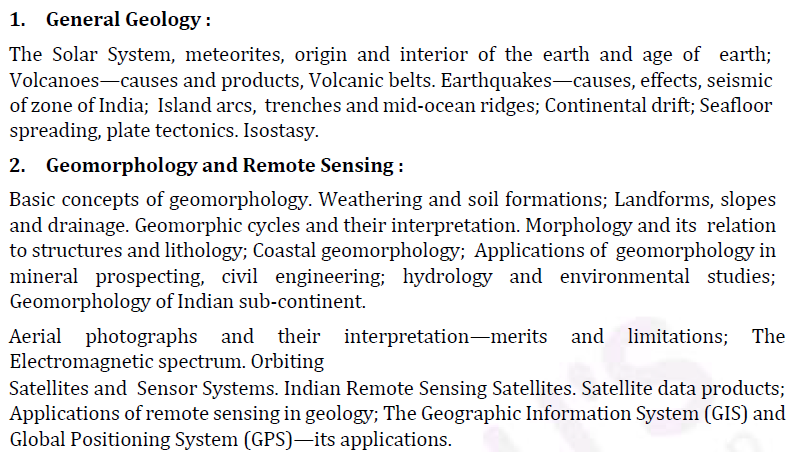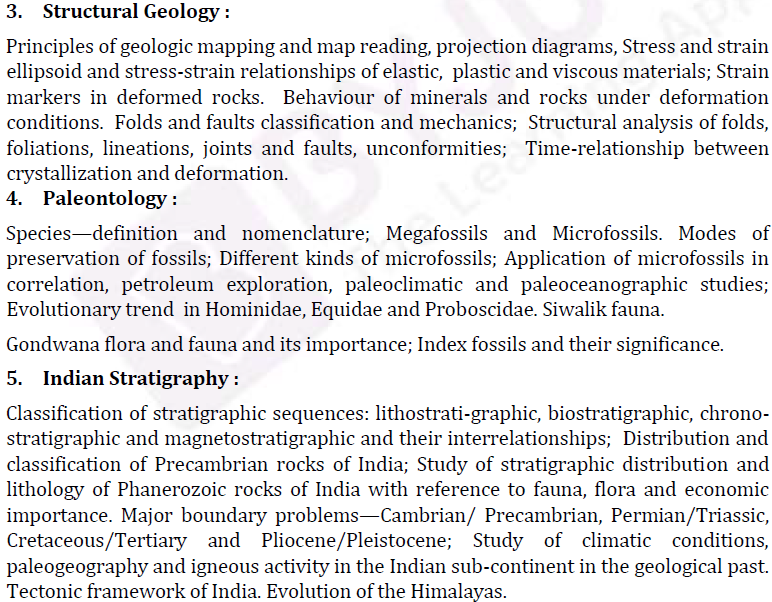 Candidates targeting UPSC 2020, may check the linked article.
Geology Syllabus For IAS (Paper-II)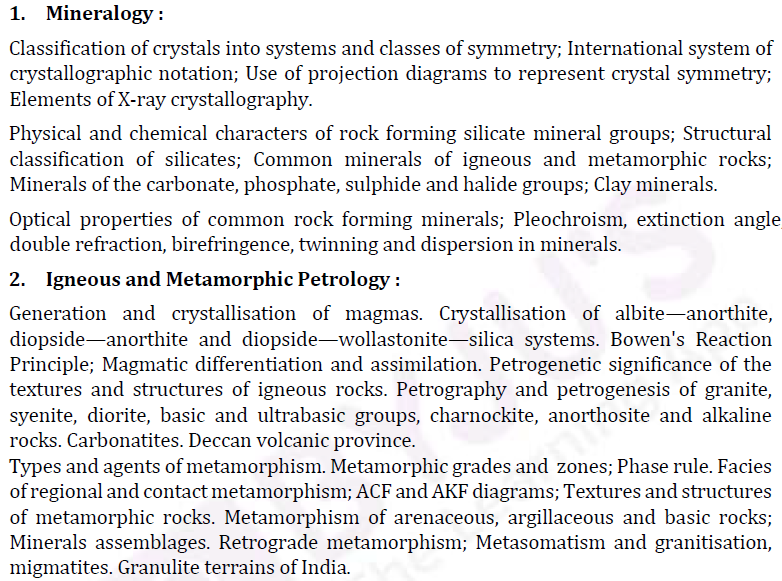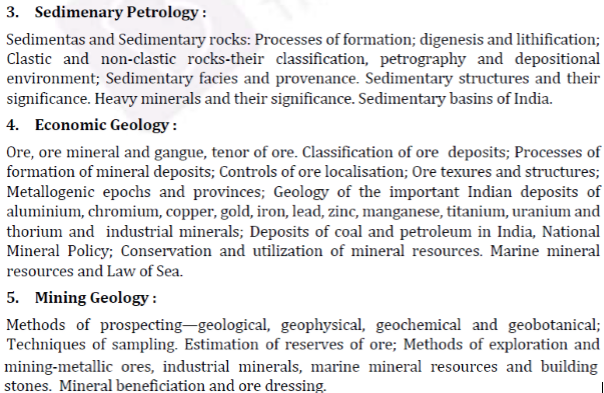 Aspirants can go through the UPSC Mains article to understand civil services exam better.
Geology optional is one of the few papers in UPSC Mains which is heavily related to developmental challenges faced by India. Preparation can be done by studying the previous years' papers and also going through relevant books on Geology for UPSC. IAS aspirants should develop knowledge on every area of the Geology syllabus to ensure success.
Find Booklist for Geology Optional Syllabus in the linked article.
For more articles on UPSC Geology and IAS Exam, check the linked articles in the table below: