25 July 1875
Birth of Jim Corbett
---
What happened?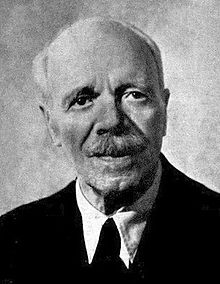 Edward James Corbett, conservationist and author, was born on 25 July 1875 in Nainital, Uttarakhand. His efforts led to the establishment of the Jim Corbett National Park. Read more about Jim Corbett for the IAS exam general awareness.
Biography
Jim Corbett was born in Nainital as the eighth child of Christopher William and Mary Jane Corbett.
Christopher Corbett served in the military before he was appointed as Nainital's postmaster. He died when Jim was six years old.
Young Jim was fascinated by the wildlife around his home. He loved to spend time in the jungles and was quick to learn the ways of the forests. He could identify animals and birds by their calls. He could read forest signs and predict wildlife movement from the different sights and smells of the forest.
He took up a job with the railways before turning 19 to support his family. He also became a good hunter because of his brilliant skills in the wild.
During that time, there were many man-eating tigers and leopards that harassed human beings in the region. Corbett tracked and killed a number of these man-eaters. In fact, sometimes he was specially assigned by the government to help kill man-eaters. He is said to have killed 14 leopards and 19 tigers.
The first leopard that he killed was called the Panar Leopard that was allegedly responsible for killing 400 humans.
However, from being a professional expert hunter, Corbett turned into a passionate conservationist. His hunting experience revealed to him that most of these man-eaters had unhealed and septic wounds from gunshots that were left open and exposed.
He then became a naturalist and conservationist who started teaching children about their natural heritage and about the need to protect forests and the wildlife in them.
He called for the need to protect the country's wild fauna from getting extinct.
As an author, Corbett earned a lot of critical acclaim. His books, 'Man-Eaters of Kumaon' and 'Jungle Lore' were bestsellers.
He used his considerable influence in establishing not only India's, but also Asia's first national reserve, the Hailey National Park in 1936. Initially, the park was about 324 square kilometres, and named after Sir Malcolm Hailey, the then Governor of the United Provinces.
It was a reserve in which hunting was prohibited and rules were drawn banning the hunting of birds, reptiles and mammals within the enclosure. It was especially created to preserve the Bengal Tiger.
In 1955-56, the park was renamed the Corbett National Park after Jim Corbett.
The park was the first one in India to be selected for the tiger conservation programme of the Indian government, Project Tiger, when it was launched in 1973.
At present, the area of the park is about 520 square kilometres. It comprises of hills, marshy depressions, riverine belts, grasslands and also includes a great lake.
73% of the park consists of forest area and 10% form grasslands. It has 110 species of trees including peepal, sal, mango and haldu trees. Its fauna includes 580 bird species, 50 mammal species and 25 species of reptiles.
The park also has a waterfall called the Corbett Falls within its area.
The park is now an attractive tourist destination with tens of thousands of tourists visiting the park every year.
Corbett retired to Kenya in 1947. He passed away on 19th April 1955 in Nyeri, Kenya and was buried there.
Also on this day




---


1978: The world's first test tube baby, Louise Joy Brown was born in England.
1997: K R Narayanan became India's first Dalit president.
2007: Pratibha Patil became India's first woman president.
See previous 'This Day in History' here.
Also See: