21 July 1906
Death of Womesh Chandra Bonnerjee
---
What happened?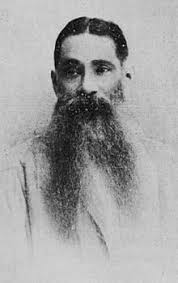 The first President of the Indian National Congress (INC) Womesh Chandra Bonnerjee passed away on 21st July 1906.
Womesh Chandra Bonnerjee – Biography
W C Bonnerjee was born on 29th December 1844 at Calcutta. He finished his schooling from Oriental Seminary and Hindu School.
In 1862, he joined a law firm in Calcutta as a clerk from where he got acquainted with law. In 1864, Boneerjee went to England to study law and three years later, he was called to the Bar.
In 1868, he returned to Calcutta and started his legal practice. He was able to gain a good reputation as a barrister.
In 1882, he became the first Indian to be appointed as a Standing Counsel. He officiated in this capacity three more times in 1884, 1886 and 1887.
He famously defended Surendranath Banerjee in a contempt of court case in the High Court of Calcutta.
In the first session of the INC in December 1885 at Bombay, Bonnerjee was the President. This session was attended by 72 members.
In the second INC session the following year, which was presided over by Dadabhai Naoroji, Bonnerjee suggested that the party form Standing Committees for every province to have good coordination of its functioning.
Bonnerjee was President of the party one more time in 1892 at Allahabad.
He also lived in England for a while and practised law there. While he was a resident there, the Liberal Party gave him a seat to contest in the elections to the House of Commons from Barrow-in-Furness.
Although he was defeated, he became the first Indian to stand for election for the British Parliament.
He passed away at Calcutta in 1906 aged 61.
Also on this day




---


1977: Neelam Sanjiva Reddy became the President of India.
1988: INSAT-1C was launched.
See previous 'This Day in History' here.
Also See: