Usha Mehta, noted Gandhian and freedom fighter, most known for organizing the secret Congress Radio, was born on 25 March 1920 in the village of Saras, near the city of Surat in Gujarat. This article will give a brief detail about her within the context of the IAS Exam
Usha Mehta Biography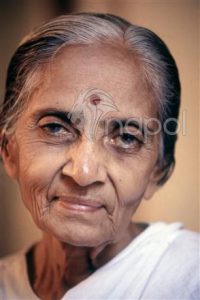 UPSC aspirants should be aware of the different personalities involved in the freedom movement and their contributions towards India's independence. In this edition of This Day in History, you can read about Gandhian Usha Mehta and her role in the movement.
Usha Mehta was one of the most prominent Gandhians in India. She saw Mahatma Gandhi for the first time when she was just five at his Ashram at Ahmedabad.
She entered the freedom struggle when she was just eight years old when she marched against the Simon Commission.
Mehta's father was a judge and so did not support her in her fight against the British. But in 1930, after he retired from service, this constraint was no longer present.
Even as a teenager, Mehta took part in the struggle for independence by distributing banned publications and spreading information.
While still young, she made the decision to spend her life in service and adopt a Gandhian way of life. She gave up luxuries and decided to become a lifelong celibate.
After her schooling in Gujarat, she entered Wilson College and earned a degree in philosophy. She started her law studies but dropped it midway to participate in the Quit India Movement.
Mehta was one of the junior congress leaders at that time who was in charge of addressing workers during the movement as almost all of the senior leaders were imprisoned by the government.
On 14 August 1942, Mehta along with her associates started the Secret Congress Radio. The radio broadcast the voice messages of Gandhi and several other leaders to the public. The station changed its place after every broadcast to avoid capture by the government.
The secret radio was also assisted by veteran socialist leader Ram Manohar Lohia.
However, in November that year, the police found out their location and arrested everyone including Mehta. They were betrayed by an insider.
She was kept in solitary confinement and interrogated for six months by the CID. She did not betray the movement despite all hardships and even inducements. She was offered a chance to study abroad but she chose to remain silent.
Even in court, she refused to answer any question and was awarded four-year imprisonment.
She was released in 1946 by the interim government in Bombay under the orders of the home minister Morarji Desai.
After independence, Mehta resumed her studies and earned a PhD from Bombay University. She became an expert in Gandhian thought and philosophy. She authored many essays and books in English and Gujarati.
On the deteriorating standards of politics in the country, she lamented with the words, "Certainly this is not the freedom we fought for."
Mehta participated in the anniversary of the Quit India movement every year till 2000. On 11 August 2000, she passed away peacefully aged 80.
Also on this day




---


1931: Journalist and independence activist Ganesh Shankar Vidyarthi was killed in communal riots in Kanpur.
1989: India's first supercomputer Cray XMP 14 was unveiled by Rajiv Gandhi. It was acquired from the USA.
See previous 'This Day in History' here.
Related Links: