28 November 1890
Mahatma Jyotirao Phule passed away.
---
What happened?
On 28 November 1890, social reformer and educationist Jyotirao Govindrao Phule passed away in Pune. Read more about the life and contribution of Jyotirao Phule for the IAS exam.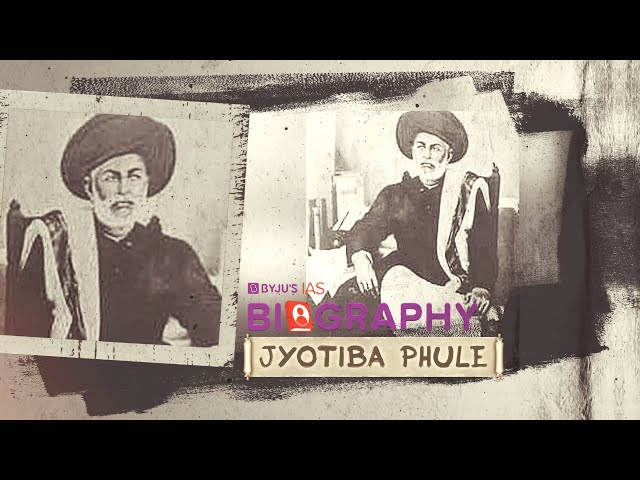 Aspirants should begin their preparation by solving
UPSC Previous Year Question Papers
now!!
To complement your preparation for the upcoming exam, check the following links:
Jyotirao Phule
Mahatma Phule was a prolific social activist and thinker, who pioneered women's education in India especially in Maharashtra.
He was born on 11 April 1827 in Katgun, Satara District in Maharashtra. He belonged to the Mali caste of gardeners and his family was mostly illiterate. His family was well-off owing to success in the flower business. His father Govindrao carried on the family business while also owning some farmland. His mother Chimnabai died when he was just 9 months old.
Phule attended primary school where he learnt the basic 3 R's. He was then pulled off from school and engaged in the family business. However, a family friend on seeing the child Phule's intelligence convinced his father to enrol him in an English missionary school. Phule completed his English schooling in 1847.
It was in 1848 that he read American political activist and philosopher's work 'Rights of Man'. This book influenced his idea of social justice.
Phule understood that the lower castes and women in society were a disadvantaged lot and that their deliverance lay in education.
He taught reading and writing to his wife Savitribai. They then started a school for girls in Pune in 1848, which was the first such school by Indians. He faced social ostracism because of this and even had to leave his parental home.
Later, he started a school for children of the lower castes. He advocated widow remarriage and fought against female infanticide. As an example in the fight against the caste system and untouchability, he opened up the well of his house to people from all castes.
He opened a home for widows and infants as well.
He is credited with using the word 'Dalit' for the depressed classes for the first time. It is a Marathi word meaning 'broken' or 'crushed'.
Mahatma Phule founded the Satyashodhak Samaj on September 24, 1873. Through the society, he opposed caste system, idolatry and denounced the need for priests. He also championed the necessity of rational thinking. He promoted respect for all religions but shunned the rituals associated with them.
Phule inspired many latter-day leaders including B R Ambedkar.
Savitribai was also an active participant in the movement and she continued the work after her husband's death.
Phule was also the Commissioner of the Poona Municipality from 1876 till 1883.
Mahatma Phule passed away in Pune aged 63.
Some of Mahatma Phule's published works
Tritiya Ratna
Brahmananche Kasab
Powada : Chatrapati Shivajiraje Bhosle Yancha (Life of Shivaji)
Manav Mahammand (Muhammad) (Abhang)
Gulamgiri
Satyashodhak Samajokt Mangalashtakasah Sarva Puja-vidhi
Sarvajanic Satya Dharmapustak
Shetkaryacha Asud
Also on this day




---