26 September 1820
Great social reformer Ishwar Chandra Vidyasagar was born.
---

What happened?
On 26 September 1820, great social reformer and a key figure of the Bengal renaissance, Ishwar Chandra Vidyasagar was born in Birsingha village, Bengal Presidency. In this edition of This Day in History, you can read about the life and contribution of Ishwar Chandra Vidyasagar for the UPSC exam.
Aspirants can find information on the structure and other important details related to the IAS Exam, in the linked article.
Aspirants should begin their preparation by solving
UPSC Previous Year Question Papers
now!!
To complement your preparation for the upcoming exam, check the following links:
Ishwar Chandra Vidyasagar
Ishwar Chandra Vidyasagar was born to Thakurdas Bandyopadhyay and Bhagavati Devi.
As a child, he was a brilliant student and had a keen thirst for knowledge.
He studied at the Sanskrit College at Calcutta and also cleared the law examination.
He joined the Fort William College in 1841 as the Department Head for Sanskrit at the young age of 21. He was an erudite scholar of Sanskrit, Hindi, Bengali and English.
Apart from being a teacher, he was also a translator, writer, philosopher, entrepreneur and philanthropist.
He wrote 'Borno Porichoy' which is even today used to teach the Bengali alphabet to beginners of the language. He revolutionised the manner in which the Bengali letters were written and taught.
As a teacher, he urged his students to learn both Indian and western philosophy and imbibe the best of both. He also opened the gates of the Sanskrit College to non-Brahmin students.
He was the first person in Bengal to introduce the concepts of admission fee and tuition fee.
He set up a teachers' training school so that there would be uniformity in teaching standards and methods. He was also an advocate of women's education.
He received the title 'Vidyasagar' from the Sanskrit College due to his brilliant performance in the college from where he graduated. Vidyasagar literally means 'ocean of knowledge'.
Apart from his work in modernising education in Bengal, he also championed the cause of women. He fought against the orthodox system of imposing severe restrictions on widows. Widows were required to shave their heads and wear white all the time. They were also not allowed to move outside their homes and had to lead a life of hard domestic labour and semi-starvation. Vidyasagar felt outraged at this injustice and advocated widow remarriage, which was also not permitted at that time.
Sometimes, teenage and pre-teen girls were married off to old men and consequently were widowed at a very young age. Polygamy was also practised. Vidyasagar used ancient Hindu scriptures to prove that widow remarriage was sanctioned and also that polygamy was not endorsed by the scriptures. He pressed the British authorities to pass the Hindu Widows' Remarriage Act in 1856. It was passed during the East India Company rule.
Vidyasagar was almost seen as a heretic by orthodox elements of society but he continued to espouse his views and opinions through several magazines and publications.
He was married at the age of 14 (as was the custom then) to Dinamani Devi. The couple had a son Narayan Chandra. Vidyasagar arranged the marriage of his son to a widow.
He authored many books such as Betaal Panchabinsati, Borno Porichoy, Bangala-r Itihaas, Upakramanika and so on. He also started the Bengali newspaper, Shome Prakash.
He passed away in July 1891 owing to ill-health at the age of 70.
Rabindranath Tagore remarked of Vidyasagar on his death, "One wonders how God, in the process of producing forty million Bengalis, produced a man!"
Also on This Day
---
1932: Birth of Manmohan Singh, the 13th Prime Minister of India.
1975: The Constitution (39th Amendment) Bill 1975 approved by Parliament. This placed the election of the President, Vice-President, Prime Minister and the Speaker of the Lok Sabha beyond the judiciary's scrutiny. This bill was passed during the Emergency of 1975 – 77. It was later removed.
See previous 'This Day in History' here.
Learn in detail about the glorious life and contributions of the erudite social reformer Ishwar Chandra Vidyasagar through the video given below, specially curated from the perspective of UPSC exam preparation: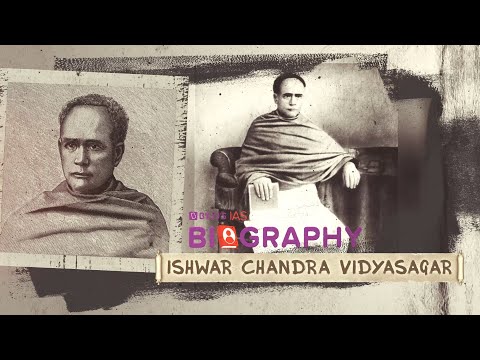 Candidates can find the general pattern of the UPSC Exams by visiting the UPSC Syllabus page.
Related Links