25 May 1886
Birth of revolutionary freedom fighter Rash Behari Bose
---
What happened?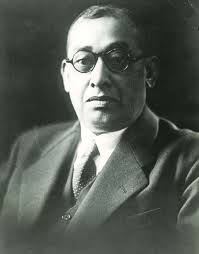 Rash Behari Bose, revolutionary freedom fighter and the founder of the Indian Independence League, was born on 25 May 1886.
Rash Behari Bose Biography
In today's edition of This Day in History, you can read about the life and contribution of revolutionary freedom fighter Rash Behari Bose for the IAS exam.
Bose was born to Binod Behari Bose and Bhubaneswari Devi at a village called Subaldaha, which is in modern-day Bardhaman District, West Bengal.
After his schooling in his native village, he moved to Chandernagore to study at Dupleix College.
Chandennagore was a French colony and so, Bose was exposed to the ideas of the French Revolution. This had a deep impact on him.
After his education, he did several jobs of a clerical nature, but his heart pulled him towards revolutionary ideas and radical movements.
He became a friend of another great revolutionary fighter Jatin Mukherjee, better known as Bagha Jatin. Through Jatin, Bose became involved with many other freedom fighters. Bose immersed himself in revolutionary activities to rid the country of British imperialism.
In December 1912, he masterminded an attempt on the life of the then Viceroy Lord Hardinge. This incident occurred on the occasion of the transfer of India's capital from Calcutta to Delhi. A homemade explosive was thrown into the howdah carrying the Viceroy in Delhi's Chandi Chowk area. This later became known as the Delhi Conspiracy Case. Hardinge, however, escaped with a few injuries.
Bose was also involved with the revolutionary Ghadar movement. This movement reach its height during the First World War and Ghadarites tried to instigate a mutiny in the army in 1915. The movement, however, failed and most of its leaders were arrested by the British government. Bose, however, eluded arrest and managed to hoodwink British intelligence.
He reached Japan in 1915 and received support and help from Pan-Asian groups there. The British kept pressurising the Japanese government to extradite him. Bose, in order to avoid capture, changed his identity and residence several times.
He married a Japanese woman and became a citizen of Japan in 1923.
During the Second World War, Bose convinced the Japanese authorities to support the Indian independence movement. He was instrumental in raising support for the Indian freedom movement abroad. He founded the Indian Independence League in March 1942.
In the League's second conference in June 1942, it was decided to invite and appoint Subhash Chandra Bose as the President of the League.
The Indian National Army (INA), built by Subhash Chandra Bose on the broad framework given by Rash Behari Bose, was the military arm of the League. Indian POWs from Burma and Malaya were recruited to the INA.
The Japanese government honoured him with the title, 'Order of the Rising Sun'.
Bose died of tuberculosis on 21 January 1945 at the age of 59.

See previous 'This Day in History' here.
Related Links