On 16 January 1901, Mahadev Govind Ranade, social reformer and one of the founding members of the Indian National Congress passed away in Pune. He was a social reformer, who fought against child marriage, worked on the upliftment of women through education and widow remarriage.
Aspirants would find this article very helpful while preparing for the IAS Exam.
Aspirants should begin their preparation by solving
UPSC Previous Year Question Papers
now!!
To complement your preparation for the upcoming exam, check the following links: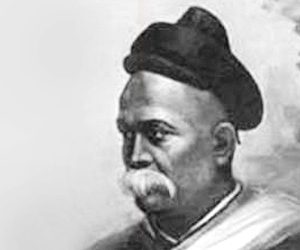 Biography
Mahadev Govind Ranade was born in Niphad, Nashik in a middle-class Maharashtrian family on 18 January 1842.

He studied in a Marathi school in Kolhapur and later shifted to an English medium school. At age 14, he went to study at the Elphinstone College, Bombay. He belonged to the first batch of students at the University of Bombay. He secured a BA degree in 1862 and four years later, secured his LLB.

He started his career in 1871 as the Presidency Magistrate in the Bombay Small Causes Court. He moved up the ranks as a judge and in 1885, he was also a member of the Bombay Legislative Council.

In 1893, he became a member of the Bombay High Court.

Not only was Ranade a scholar, he was also a keen social reformer and thinker. He advocated against child marriages, ill-treatment of widows, and promoted education for women and widow remarriage.

Mahadev Govind Ranade fought against the caste system. He was also a supporter of small-scale indigenous industry for the development of a stable economy.

He was one of the founding members of the Congress Party. He believed in complete constitutional means to achieve the various goals of the reformers and activists.

He encouraged English works to be translated into the vernacular and also tried to introduce regional languages as part of the university curriculum.

He was instrumental in establishing and promoting the Prarthana Samaj, the Poona Sarvajanik Sabha and the Vaktruttvottejak Sabha.

He also edited and contributed to English and Marathi journals.

Along with Vaman Abaji Modak and Dr. R. G. Bhandarkar, Justice Ranade established the Maharashtra Girls Education Society and Huzurpaga, which is the oldest girls' high school in Maharashtra in 1885.

He published many books on Indian economy. His famous work is 'Rise of the Maratha Power'.

In 1897, he was appointed as a member of a committee that was entrusted with tallying national and local expenditure along with necessary recommendations to stabilize the financial condition. For his contribution to the committee, he was awarded the decoration of the 'Companion of the Order of the Indian Empire' (CIE) by the British government.

Justice Ranade passed away in 1901 aged about 59 years.
Also on this day




---