A great social and religious reformer from Kerala, Sree Narayan Guru gave the universal message of 'One Caste, One Religion, One God.' This article will provide you with Sree Narayan Guru's background details, his contributions to reform Indian society and the relevance of the date 20th September 1928, for the IAS Exam.
To complement your preparation for UPSC 2023, check the following links:
20 September 1928
Death of great social reformer Sree Narayana Guru
---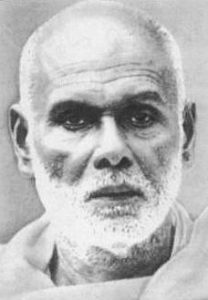 What happened?
On 20 September 1928, Sree Narayana Guru, a great social and religious reformer from Kerala died at Sivagiri, Kerala. Social and religious reformers of the 18th and 19th centuries are important for the UPSC exam. In this edition of 'This Day in History', you can read about the life and contributions of one of India's greatest social reformers, Sree Narayana Guru.
Sree Narayana Guru
Born to Madan Asan and his wife Kuttiyamma in Chempazhanthy, a village near Thiruvananthapuram, Sree Narayana Guru was named Narayanan. His family belonged to the Ezhava caste and was considered 'avarna' according to the social mores of the time.
He was a pioneer reformer who rejected the caste system and stressed the equality of man. He also gave the universal message, "One caste, one religion, one God."
Educated by his father and at a nearby school, Narayana or 'Nanu' as he was called was influenced by Vedanta.
He also taught Sanskrit to students at a local school with close associate Chattampi Swami.
Chattampi Swami introduced Guru to Thycattu Ayyaavu, a Hatha Yogi. From Ayyaavu, Guru learnt Hatha Yoga and other philosophies, which had a deep impact on him.
From an early age, Guru was drawn towards asceticism. He lived as a hermit in a forest at Maruthwamala for eight years.
In 1888, he built a temple dedicated to Lord Shiva at Aruvippuram which was against the caste-based restrictions of the time. When questioned by Brahmins on this deed, Guru replied that the Shiva he had consecrated was not a Brahmin.
In one temple he consecrated at Kalavancode, he kept mirrors instead of idols. This symbolised his message that the divine was within each individual.
He contributed many important literary works, the most influential being Atmopadesa Satakam which he composed in 1897.
In 1904, he chose Sivagiri in Varkala to pursue his spiritual deeds.
He also founded an Advaita Ashram in Kalady.
Guru built many Hindu temples which were open to people from all castes and religions.
He was also a keen educator and stressed on the importance of education for all. He taught Sanskrit and the Upanishads to students from all castes, including the 'low caste' students who were not permitted to study the scriptures.
He travelled all over Kerala and the Madras State visiting people and spreading his message of unity and 'one God'. He believed that the ultimate goal of all religions was the same and it was pointless for people to fight over caste and religion.
He also lent his support to the Vaikkom Satyagraha which was aimed at temple entry in Travancore for the lower castes. Mahatma Gandhi met Guru during this time.
Rabindranath Tagore also had met Narayana Guru. In Tagore's words, "I have been touring different parts of the world. But I have never come across one who is spiritually greater than Sree Narayana Guru".
Dr Palpu, a devotee of Guru, established the Sree Narayana Dharma Paripalana Yogam (SNDP Yogam) in 1903 to further Narayana Guru's message.
Sree Narayana Guru breathed his last on 20 September 1928. This day is observed as Sree Narayana Guru Samadhi in Kerala and is a public holiday there. His birth anniversary is also celebrated as Sree Narayana Jayanthi.
Also on this day 
---
1388: Death of Firuz Shah Tughlaq, ruler of Delhi from 1351 to 1388.
1878: 'The Hindu' was published for the first time as a weekly in Madras.
1932: Mahatma Gandhi started his fast unto death at Poona prison protesting against the award of separate electorates for untouchables.
1933: Death of Annie Besant, an Irish theosophist who had championed the cause of home rule for India.
1942: 17-year-old Kanaklata Barua was shot dead by police for leading a procession bearing the Indian national flag during the Quit India Movement.
1989: The Indian Peace Keeping Force (IPKF) suspended operations against the LTTE in Sri Lanka. The LTTE, in return, stopped all activities targeted at the Indian forces.
See previous 'This Day in History' here.
Also, read the biographies: