"Continue chasing your dreams till you achieve them". – Himanshu Jain, AIR 44, UPSC CSE 2016
A childhood fascination for the civil services led Jind boy Himanshu Jain to reject a Rs.22 lakh offer from e-tailing giant, Amazon and pursue the IAS exam.
In his third attempt, Jain secured a distinguished All-India rank of 44 in the UPSC civil services exam. Read on for UPSC topper Himanshu Jain's IAS success story.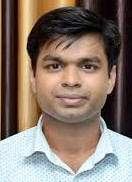 UPSC Exam Topper – Himanshu Jain's Background
Himanshu Jain hails from Jind, Haryana.
His father owns shoe manufacturing units in Bahadurgarh.
Jain likes to play chess and paint in his free time.
He is also interested in developing computer applications. He is 24 years old.
Jain has a master's degree in computer science from the International Institute of Information Technology (IIIT), Hyderabad.
He interned with Amazon for three months. After this, he was offered the Rs.22 lakh per annum job, which he rejected because his heart lay elsewhere.
He had also got a job as a manager with the Reserve Bank of India.
Why IAS?
During his childhood, he had seen a deputy commissioner inspect his school, and he became fascinated with the services.
He also knew how IAS officers have the power to change the country.
Jain acknowledges his family, especially his uncle, Dr Anil Jain, who motivated and propelled him to crack the civil services exam.
He wishes to work on child labour and for education for the depressed classes of society.
Himanshu Jain's Optional Subject
Himanshu chose anthropology as his optional subject. Anthropology is a very popular optional subject because of its objective nature and precise syllabus. You can get all the information about the Anthropology Optional here.
Other UPSC success stories with anthropology optional are given in the table below:
In 2016, the first rank went to Nandini KR, who had Kannada Literature as her optional. You can read more about Nandini here.
IAS Topper Marks
The table below gives the marks obtained by Himanshu Jain in the 2016 IAS exam.
| | |
| --- | --- |
| Paper | Marks |
| Written | 892/1750 |
| Interview | 165/275 |
| Final Total | 1057/2025 [52.20%] |
Himanshu says he struggled in the essay paper in his previous attempts. So, he worked exceptionally hard to perform well in that paper.
To know more about how to prepare for and write the essay paper, click here.
He also focussed intensely on the essential part of the UPSC syllabus, the daily current affairs.
Himanshu Jain Facts
Rank: 44
CSE: 2016
Native State: Haryana
Optional: Anthropology
Attempt: Third
For more such UPSC success stories for inspiration and motivation, you can check out our segment which posts articles on IAS toppers, Get Inspired.
Related Links: