"The journey was not easy for me."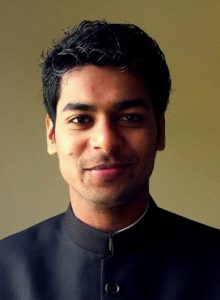 Anudeep Durishetty, an IRS officer hailing from Telangana failed three times in his pursuit of the prestigious IAS. But he did not give up on his dream and worked harder than before in his fifth attempt. Durishetty first attempted the exam in 2012. The next year, in 2013, he was selected for the Indian Revenue Service. His attempts in 2014 and 2015 did not bear fruits, but the 28-year old was determined enough to try one more time. Durishetty was working as an Assistant Commissioner (Customs & Indirect Taxes) in Hyderabad when the 2017 UPSC results were announced.
Durishetty is a native of Metpally town in Jagatyal in Telangana. He completed his schooling from Sri Suryodaya High School and Sri Chaitanya Junior College. He then secured a B.Tech in Electronics & Instrumentation from BITS Pilani, Rajasthan in 2011. It was while he was pursuing his engineering degree that the civil services bug bit him. In his maiden attempt, he cleared the mains exam but could not get through the personality test round. After this attempt, he joined Google where he worked as a software engineer. The topper admits it was not easy to juggle both a fulltime job and the IAS preparation. He did not join any formal coaching class and relied on the internet for guidance. He did most of his studies on the weekends.
Also Read | Tips to prepare for the UPSC CSE while working
Durishetty had opted for anthropology as his optional subject as he loved to study about the evolution of mankind and society.
Durishetty acknowledges the role played by his family and friends in his stupendous success. He also thanks his peers and senior officers in the revenue service for their support and encouragement. Durishetty's father D Manohar is an Assistant Divisional Engineer at the Telangana Northern Power Distribution Co. and his mother Jyothy is a home maker. Durishetty remarked, "My family has been my backbone and if I did not have their support, I would not have been able to top the examinations."
Anudeep Durishetty Facts
UPSC Rank: AIR 1; CSE 2017
Attempt: Fifth
Optional Subject: Anthropology
Education: B.Tech
Work Experience: IRS, Google
Age: 28
Native State: Telangana
Preferred Cadre: Telangana
For more such inspirational stories, visit the 'Get Inspired' section on https://byjus.com/free-ias-prep