09 July 1875
BSE was founded
---
What happened?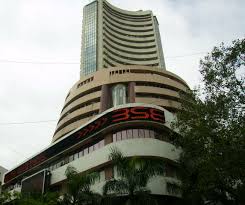 The Bombay Stock Exchange was founded on 9th July 1875 at a street that was renamed Dalal Street, Bombay.
BSE – Background
Read about the historical development of the BSE, India's largest stock exchange for topics under economy in the UPSC IAS Exam.
The Bombay Stock Exchange (BSE) is India's largest and earliest securities market.
It is also Asia's first stock exchange.
It had its origins in the 1850s when a group of about 20 stockbrokers met under banyan trees in the streets of Bombay.
Their location changed frequently as the size of the group increased. The group moved to what is now called Dalal Street (meaning broker's street) in 1874.
Finally, in 1875, eminent businessman Premchand Roychand officially founded the Native Share and Stock Brokers Association which was later renamed the Bombay Stock Exchange.
With a market capitalisation of over USD 2.3 trillion, currently, it is the world's 10th-largest stock exchange. It is also the world's fastest exchange with a median trade speed of six microseconds.
It became the country's first stock exchange to be recognised by the government as per the Securities Contracts Regulation Act in August 1957.
The BSE has been enabling the Indian corporate sector's growth in the form of a competent platform for raising capital.
It is the second exchange in the world to secure an ISO 9001:2000 certification. In the year 1986, it established the S&P BSE SENSEX index (a.k.a BSE 30), which is an index of the 30 most well-established and monetarily sound companies listed on the BSE. It is considered as the Indian domestic stock market's pulse. In 2001, it launched the DOLLAR-30 which is a dollar-linked SENSEX version.
In 1995, the BSE switched from open outcry trading to an electronic system of trading. The screen-based automated trading platform is called BOLT (an acronym for BSE On-Line Trading). Through the BOLT, the BSE obtained the Information Security Management System Standard BS 7799-2-2002 certification, becoming only the second stock exchange in the world and the first in the country to do so.
The BSE joined the United Nations Sustainable Stock Exchange initiative in 2012.
The exchange also offers depository services through one of its arms called the Central Depository Services Ltd. In 2016, BSE launched India INX which is the first international exchange in the country.
Through the BSE's BSEWEBx.co.in, investors can trade on the BSE platform from anywhere in the world through the internet.
In 2017, the BSE issued shares to the public and is traded on the National Stock Exchange (NSE).
The exchange also operates a capital market educational institute called the BSE Institute Ltd.
The current MD and CEO of the BSE is Ashishkumar Chauhan.
Also on this day




---


2002: The African Union (AU) was established in South Africa.
2011: South Sudan achieves independence from Sudan.
See previous 'This Day in History' here.
Related Links: