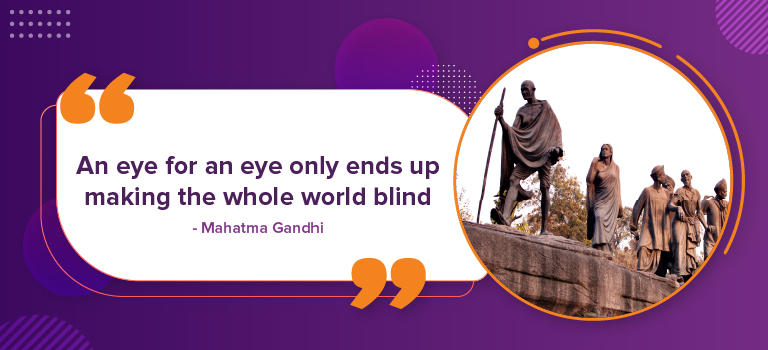 TABLE OF CONTENTS
1. Aravalli Green Wall Project
2. Electronic Manufacturing Cluster in Dharwad
3. National Science Centre organizes Innovation Festival

1. Aravalli Green Wall Project
Syllabus: GS 3, Environment and Ecology.
Mains: Environment and biodiversity conservation.
Prelims: Aravalli Green Wall Project.
Details:
The Aravalli Green Wall Project was launched by the Union Minister for Environment, Forest and Climate Change, Shri Bhupender Yadav at Tikli, Haryana.

It is an initiative to green the 5 km buffer area around the Aravalli Hill Range in four states.

The project will not only improve the green cover and biodiversity of the region but also enhance soil fertility, water availability, and climate resilience.

It will also provide employment opportunities to the local people.

It was highlighted that the rejuvenation of water bodies and the catchment of the local streams will improve the overall soil moisture regime, productivity, and drought resilience.
Also read: Aravalli Range – Features & Significance [UPSC Notes]
Aravalli Green Wall Project:
It is a part of government efforts to create green corridors in the country in order to deal with

deforestation

and desertification.

It covers four states Haryana, Rajasthan, Gujarat, and Delhi.

The initiative will include the afforestation of native species in the wasteland and degraded forest land, restoration, and rejuvenation of water bodies like ponds, lakes, etc.

The detailed objective of the project are:

Improve the ecological health of the Aravalli range

Prevention of eastward expansion of

Thar Desert

by creating green barriers to arrest soil erosion, desertification, and dust storms

Ensure carbon sequestration and mitigate climate change in order to increase the biodiversity and ecosystem services of the Aravalli range by planting native tree species, providing habitat for wildlife, and improving water quality and quantity.

Promotion of sustainable development along with adequate livelihood opportunities for local communities.

Contribute to India's efforts to achieve the specified target at various international conventions like

UNCCD (United Nations Convention to Combat Desertification)

, CBD (Convention on Biological Diversity), and UNFCCC (United Nations Framework Convention on Climate Change).

Help India to become a global leader in environmental protection and green development.

It will be executed by the collaboration of various stakeholders like research institutes, forest departments, civil society organizations, local communities, and central and state governments.
Also read: UNFCCC – United Nations Framework Convention on Climate Change [UPSC GS-III]
---
2. Electronic Manufacturing Cluster in Dharwad
Syllabus: GS 3, Economy.
Mains: Electronic Industry.
Prelims: Electronic Manufacturing Cluster.
Context: Electronic Manufacturing Cluster is being established in Dharwad.
Details:
Electronic Manufacturing Cluster will be established in the Dharwad district of Karnataka.

It will create nearly 18000 jobs and will attract an investment of around Rs 1500 crore.

Consequently, it will strengthen the economy of the district as well as the state.

Prime Minister Shri Narendra Modi highlighted that the cluster will greatly benefit the people of Dharward and surrounding areas.

Moreover, it will boost the stature of Karnataka in the world of manufacturing and innovation.
---
3. National Science Centre organizes Innovation Festival
Syllabus: GS 3, Science and Technology.
Mains: Developments in the field of Science and Technology.
Prelims: Innovation Festival.
Context: The innovation festival is being organized in Delhi.
Details:
The Innovation festival is being organized by the National Science Centre, Delhi on the 25th and 26th of March 2023.

The festival aims to foster passion and aptitude for science and technology. It provides a unique platform for creative innovators.

The event will comprise Innovation Fair, Creative Robo Design, Family Science Quiz, Popular Science Lecture, Workshop on

Intellectual Property Rights

, etc.

The festival is open-ended and involves the participation of the public from all age groups. It displays and celebrates invention, creativity, and resourcefulness.
Read the previous PIB articles here.
March 25th, 2023, PIB:- Download PDF Here