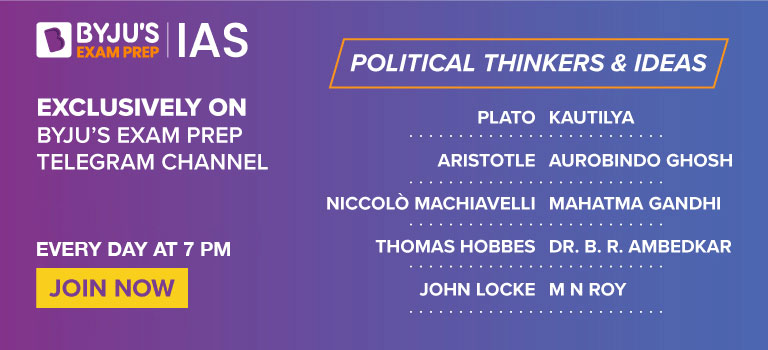 TABLE OF CONTENTS
1. Global Clean Energy Action Forum, 2022
2. Puneet Sagar Abhiyan & Tide Turner's Plastic Challenge Programme
3. Sabka Sath Sabka Vikas Sabka Vishwas
4. India's Export Policy on Rice (Amendment)
5. Maharatna Status to REC

1. Global Clean Energy Action Forum, 2022
Syllabus – GS3, Environment; Conservation, environmental pollution and degradation
Prelims – Global Clean Energy Action Forum, 2022
Context – Global Clean Energy Action Forum 2022 commenced in Pittsburgh, Pennsylvania in the United States.
Details –
The joint convening of the Clean Energy Ministerial (CEM13) and Mission Innovation (MI-7) at Pitsburg is organised by the U.S Department of Energy and Carnegie University. 

Union Minister Dr Jitendra Singh joined Energy Ministers from 30 other countries at Pittsburgh for the environment summit.

Global Clean Energy Action Forum, 2022 provides an opportunity for India to present the Indian government's Climate and Clean Energy Mission before the world.

The theme for CEM 13/MI7 is Rapid Innovation & Deployment.
About CEM – The CEM (Clean Energy Ministerial) brings together a community of the world's largest and leading countries, companies and international experts to achieve one mission – accelerate clean energy transitions. The CEM is an international clean energy leadership platform.
About Mission Innovation – Mission Innovation is a global initiative catalysing a decade of action and investment in research, development and demonstration to make clean energy affordable, attractive and accessible for all. This will accelerate progress towards the Paris Agreement goals and pathways to net zero. Mission Innovation (MI) is a global initiative of 22 countries and the European Commission (on behalf of the European Union).
---
2. Puneet Sagar Abhiyan & Tide Turner's Plastic Challenge Programme
Syllabus – GS3, Environment; Conservation, environmental pollution and degradation.
Prelims – NCC's Puneet Sagar Abhiyan & UNEP's Tide Turner Plastic Challenge Programme.
Context – Achieving the universal goal of clean water bodies through Puneet Sagar Abhiyan & Tide turners Plastic Challenge Programme.
Details –
The United Nations Environment Programme (UNEP) and NCC (National Cadet Corps) signed an MoU to address the issue of plastic pollution and achieve the universal goal of clean water bodies.

Puneet Sagar Programme was launched by NCC on 1st December 2021. It was initially a one-month nationwide flagship campaign to clean seashores of plastic and other waste materials. Later it was extended and turned into a Pan India round-the-year campaign to cover all water bodies.

The success of the campaign led

UNEP

to join hands with NCC through Tide Turner's Plastic Challenge Programme. 

The Tide Turner's Plastic Challenge Programme is designed to educate youth across the world to understand the impact of plastic pollution and motivate them to reduce their plastic consumption, along with encouraging others.

The objective of the MoU is to engage in capacity building and raise awareness of environmental sustainability through information sharing and training initiatives.
---
3. Sabka Sath Sabka Vikas Sabka Vishwas
Syllabus – GS2; Governance; Government policies and interventions for development in various sectors
Prelims – Sabka Sath Sabka Vikas Sabka Vishwas
Context – A compilation of selected speeches of the Prime Minister of India.
Details –
A compilation of selected speeches of the Prime Minister of India, Shri Narendra Modi will be released at a function organised by the Publication Division, Ministry of Information & Broadcasting.

The book represents the hope and aspirations of 130 cr Indians for building a new India through Jan Bhagidari-Taking all together for inclusive growth.

The book focuses on 86 speeches of the Prime Minister from May 2019 – May 2020 on various subjects.

It has sections on – People-First Governance, Fight against Covid 19, Aatmanirbhar Bharat, Fit India – Efficient India, Emerging India-Foreign Affairs, Tech India – New India, Jai Kisan, Green India-Resilient India-Clean India, Eternal India-Modern India; Cultural Heritage and Mann ki Baat.
About Publications Division –
Established in 1941, Publications Division is a premier publishing house of GoI.

It is a repository of books and journals highlighting subjects of national importance and India's rich cultural heritage.

Besides books, the Publication Division publishes 18 monthly journals including

Yojana

(in English, Hindi and other 11 languages), Kurukshetra (English & Hindi), Bal Bharati (Hindi) and Aajkal (Hindi and Urdu). These journals reflect the initiatives of the government and the country's progress in different areas covering a wide range of subjects.

Employment news is the flagship weekly job journal of the Publications Division.
---
4. India's Export Policy on Rice (Amendment)
Syllabus – GS2, Govt. Policies and Interventions, Food Security.
Prelims – Amendment in the export policy on rice
Details –
In order to ensure the adequate availability of broken rice, GoI has amended the export policy of broken rice (under HS Code 10064000) from "free" to "prohibited" w.e.f 9th September 2022. Broken rice is mainly used as poultry and cattle feed. Also used by grain based distilleries to produce ethanol which is supplied to Oil Marketing Companies to meet belending requirement (20%)

An export duty of 20% on rice in husk (paddy/rough), husked (brown rice) and semi milled or wholly milled

rice whether or not polished or glazed other than par-boiled rice and basmati rice has been imposed by the Government. This would lead to lowering of prices of rice in the domestic market.

There is no change in the policy relating to parboiled rice and basmati rice.

This is a temporary measure which has been undertaken for food security concerns of the country keeping in line with the achievement of SDGs (Goal 2: Zero hunger).
---
Syllabus – GS 3, Infrastructure, Govt Policies and Interventions. 
Prelims – Maharatna CPSE.
Context– REC accorded Maharatna Status.
Details –
REC Ltd has been accorded the status of Maharatna Central Public Sector Enterprise (CPSE), giving it more operational and financial autonomy.

REC is a Non-banking Financial Company (NBFC), incorporated in 1969, focussing on power sector financing and development across India. It comes under the Ministry of Power.

Some other Maharatna CPSEs are

ONGC

, NTPC, BHEL and Indian Oil Corporation. 

It is the 12th company to be given the Maharatna status.
Know more about the eligibility and benefits of a Maharatna company in the link – List of Maharatna Companies in India (2022).
Read previous PIB here.
September 22nd, 2022, PIB:- Download PDF Here