Students who are seriously preparing for CBSE class 12 biology and graduate entrance examination should make their own biology notes for class 12 chapter 4 to help themselves while doing revisions.
NCERT Solutions for Class 12 Biology Chapter 4 – Reproductive Health
NCERT Solutions for Class 12 Biology Chapter 4 specifically deals with the issue of sex education and reproductive health. It might be a sensitive topic but it is very important to create awareness about the subject. India has drastically changed in the last 50 years with regard to reproductive health and sex education.
Concepts of Chapter 4 Reproductive Health
Reproductive Health – Problems and Strategies
Population Explosion and Birth Control
Medical Termination of Pregnancy
Sexually Transmitted Diseases
Infertility.
Class 12 is an important phase of a student's life, the marks secured in class 12th will be beneficial to take admission in the reputed educational universities and colleges. To score good marks in class 12th examination one must solve the NCERT SOLUTIONS provided at the end of each chapter, solving these NCERT questions will help you to understand the chapter in a better way. Here we have provided the Biology chapter 4 NCERT solutions for class 12. Students can refer to these solutions for better clarification and understanding.
Class 12 Biology NCERT Solutions Reproductive Health Important Questions
---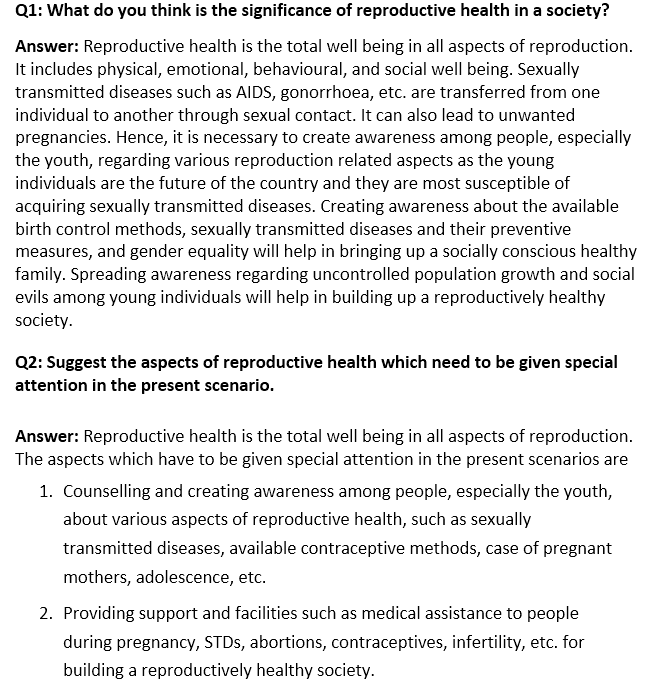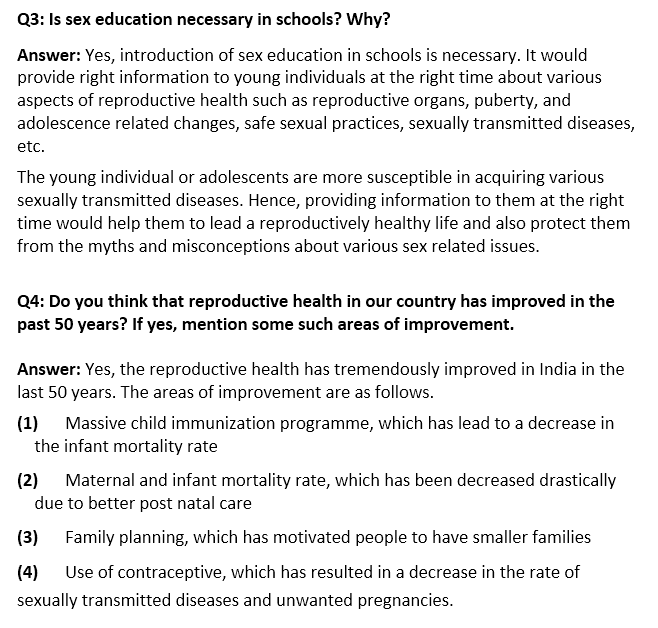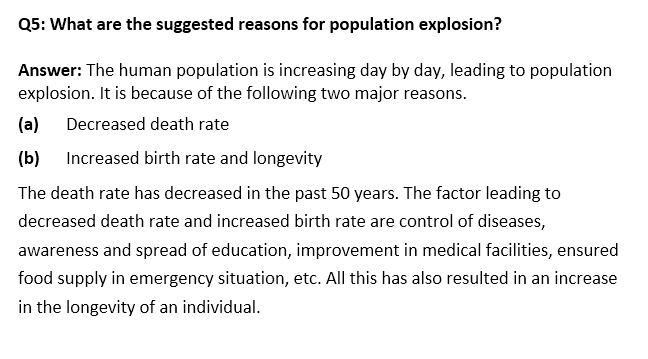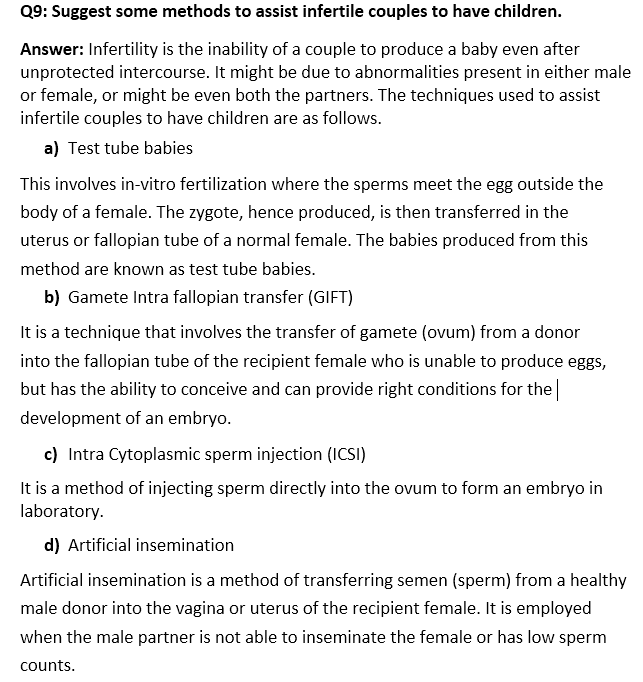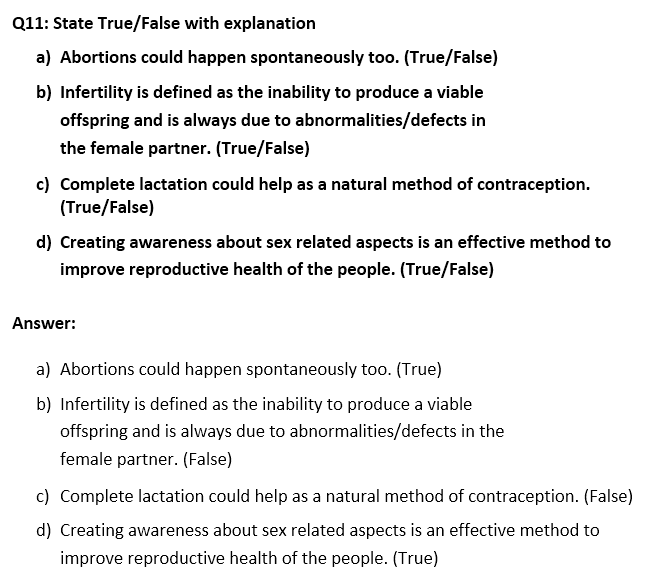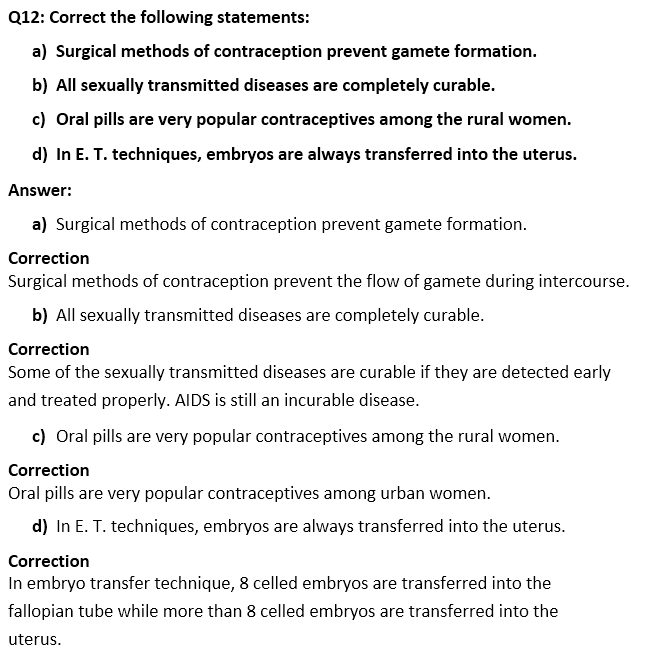 Conclusion
NCERT Solutions for Class 12 Biology Chapter 4 deals with the aspect of reproductive health and sex education. The significance of reproductive health is emphasised in a societal context. This leads to increased awareness about wellbeing, sexually transmitted diseases and their possible cures, birth control methods etc.
Furthermore, the concept of sex education is introduced in schools to ensure that awareness is created regarding various aspects that might affect the lives of young individuals. Diseases like AIDS still remain incurable and hence, awareness is created on measures that will help prevent the diseases. Apart from this, awareness of vaccination programs is emphasised to reduce infant mortality rates. The concept of population explosion is also touched upon and the reasons for population explosion have been discussed. And finally, awareness about infertility and measures to resolve it are suggested.
Why Opt for BYJU's?
Provides study resources as per latest CBSE syllabus 2018-19
All the study materials are prepared by experienced teachers with a proven track record
Study materials provided by BYJU'S is very helpful in understanding the concepts clearly.
For reproductive health class 12 PPT, Notes, textbooks, study materials, sample papers and previous year question papers log onto BYJU'S website or Download BYJU'S learning App that keeps you at the bay of learning.