A garden is a planned plot of land adjoining a house that is used for cultivating new plants, flowers and fruits in trees and other forms of nature. The garden consists of both natural and man-made materials. Many people pursue gardening as a hobby as this gives them an opportunity to refresh their minds and be amidst natural beauty like trees, birds, etc.
In this article, we bring you "My Garden Paragraph for Class 1" kids. We hope this essay will give them an idea of the points that a child should mention while drafting an essay on my garden for Class 1.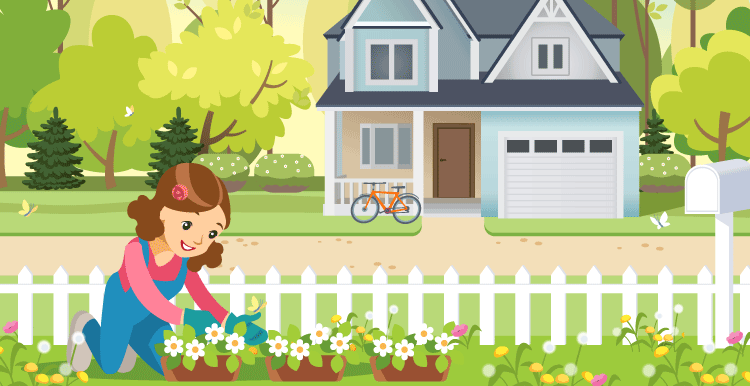 My Garden Essay for Class 1
I have a small beautiful garden in front of my house.
There are many beautiful flowers like roses, orchids, sunflowers and lilies in my garden.
My grandfather loves gardening and tends to our garden every day.
He taught me how to water the plants daily.
I play with my pet dog, Jimmy in the garden every evening.
Whenever I go for a vacation with my family, we visit the nurseries in the neighbourhood and collect more plant saplings for our garden.
My favourite flower is an orchid and we have different varieties in our garden.
Every day the sun shines bright on the plants and beautiful butterflies hover above the flowers.
There is an apple tree in my garden which bears sweet fruits.
Gardening is my favourite hobby and I love to spend time in my garden.
The above sample, "An essay on my garden for class 1" will help your children to understand how to compose my garden paragraph for Class 1. Besides, we hope this piece will also help your children to draft an essay on their own, thereby enhancing their English writing skills.
More Essays for Class 1
Search Essays by Class