In this article, we bring you "My Book Essay for Class 1" kids which your little one can refer to and pick some ideas from before drafting my favourite book essay for Class 1.
Books are resources that provide useful information and entertain the minds of their readers. They are a rich source of knowledge and information and often become the reader's best friend. Reading books often helps a reader to upscale his vocabulary and enhances his thinking capacity too.
The below "My Book Essay for Class 1" has been written using simple words and we are sure that it would entice the interest of young minds to draft an impressive essay on this fascinating topic.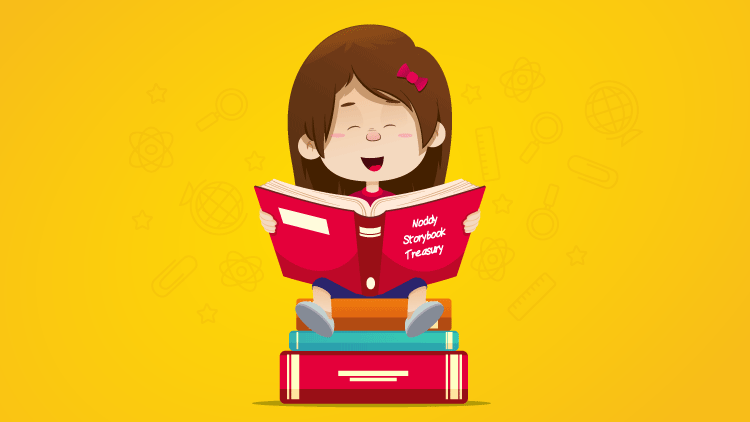 My Book Essay For Class 1
Books are a great source of information and knowledge to their readers.
Reading books is considered a good habit as it increases our knowledge and wisdom.
Books give us the insight to expand our thinking capacity and enhance our vocabulary.
My favourite book is Noddy Storybook Treasury, which is written by Enid Blyton.
This storybook includes a fantastic collection of stories of Noddy and all his Toy Town friends from Toyland.
I read the storybook during bedtime every day as all the stories are really interesting to read.
The book has beautiful pictures in it along with an amazing collection of stories.
The pictures make the stories appear more interesting and appealing to read.
Storybooks help in enhancing my imagination and take me to a dreamy world of Noddy and his friends.
I love reading storybooks and wish to explore other types of books too.
We hope the above sample, "An essay on my favourite storybook for Class 1" will give some ideas and help your child to understand how to write an essay on books for Class 1.
You can explore more such an alluring collection of Class 1 English Essays here. We hope this collection will help your little ones to draft an essay on their own and improve their English writing skills too. Children can attempt writing an essay on my favourite storybook for Class 1 to explore their writing skills.
For more engrossing resources, worksheets and important questions, you can check our Kids Learning section and gift your child the best means to move up the academic ladder.
More Interesting Essays for Class 1
Search Essays by Class