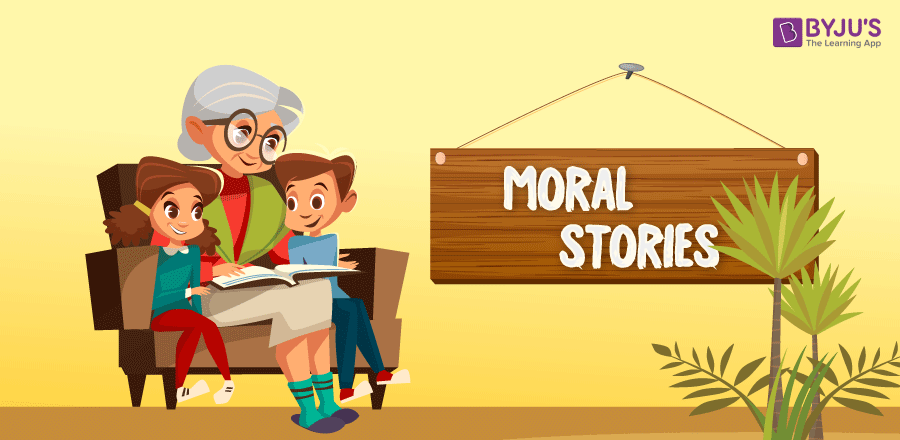 Moral stories for kids make for an interesting read both for young minds and adults. The word moral comes from the Latin word "morālis", which means a message that is conveyed through a story or event. Inspirational moral stories for kids are stories that convey moral ethics and powerful messages to their readers.
Short moral stories for kids usually consist of underlying principles like truth, facts, love, respect, righteousness, priority to societal unity, etc. Reading short moral stories for kids in English entices the interest of people from all age groups. 
Some of the moral stories in English are short and basic. Through these small moral stories for kids, the main idea is to illustrate and represent the true spirit of human culture. Young minds tend to learn the various aspects of life from these moral stories for children.
Resources: Short Moral Stories for Kids in English
To captivate the interest of your little one, we bring you one of the best moral stories for kids, which are easily downloadable. You can read out these good moral stories with pictures to your child while spending quality time with him/her.
Here is a list of popular moral stories for your reference.
Click on the Moral Stories with pictures given below to download:
Best Moral Stories Summary
The Boy Who Cried, Wolf: This moral story is about a young boy who used to raise a frequent alarm about a wicked wolf for his own amusement, thereby damaging his credibility in the eyes of others who came to help him.
The Lion and the Mouse: This inspiring story is about a lion and a mouse which conveys an underlying message that mercy reaps its reward in due course of time irrespective of size and the kind of help we render to others.
Belling the Cat: This interesting story is about a cat and a few mice in which an attempt is made by the mice to accomplish the impossible task of belling the cat to benefit the entire community.
The Tortoise and the Hare: This intriguing story is about a race between a tortoise and a hare which teaches us the lesson that one can achieve success by doing things slowly and steadily rather than by acting carelessly and hastily.
Purpose of Good Moral Stories for Kids
In general, there is a huge collection of short stories in English with moral lessons. With the advent of digitalisation, parents can find and read various inspirational moral stories for kids online, free of cost. There are ample free resources available online that offer short stories in English with morals for kids.
The main purpose of reading such short moral stories for children is to enable young minds to understand and analyse the distinction between right and wrong, inculcate righteous habits and give priority to the important things in life. Such short moral stories for kids motivate them to create a good sense of judgement and be decisive about the right opportunities in life.
Benefits of Short Moral Stories for Kids in English
Inspirational moral stories for children prove fruitful and beneficial as such short stories on kindness with morals in English encourage them to stay positive and motivated about the essence of morals in our lives.
New moral stories with pictures in English inspire young readers to build the right value system so that they can become righteous human beings when they grow up. Such short stories with moral values are fun to read and are designed with the intent to convey a powerful lesson to its readers.
Good moral stories for kids are augmented with relevant images and pictures which help in a better understanding of the thoughts behind the words and phrases. In fact, these short moral stories for kids are a rich source of inspiration for young kids, school students and adults too.
Therefore, reading the best moral stories for children in English help little ones to grow up into wise and judicious individuals. The best part about reading short and good moral stories in English is that it gives them an opportunity to stay motivated and arbitrarily choose the best option for themselves. 
Given below is a list of other types of stories offered by BYJU'S:
To explore a huge collection of good moral stories with pictures for kids and other amazing resources like colourful worksheets, general knowledge questions, interesting poems, essays, trivia questions, NCERT Solutions, etc. you can quickly check BYJU'S Kids Learning section and explore the best-in-class resources for your little wonder.