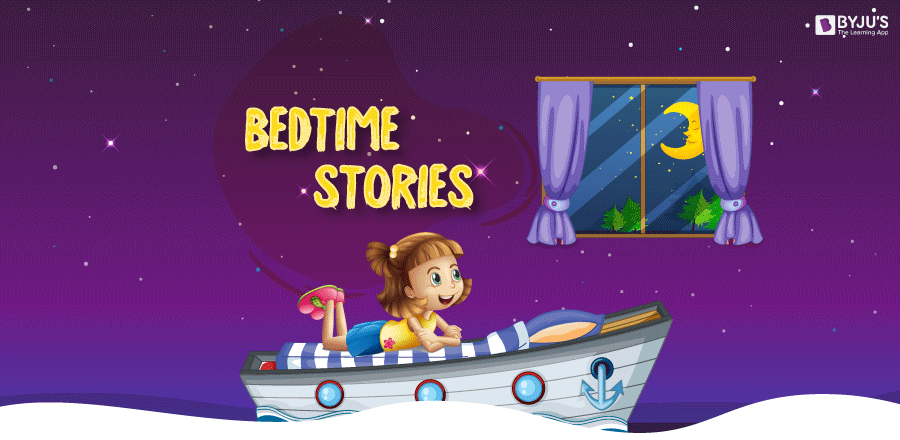 Bedtime stories are stories that you tell your child when he/she has got into bed for the evening. Telling a bedtime story is one of the best ways to de-stress and relax after you have had a long day at work and often create cherished memories for your kid. 
Bedtime stories for kids offer you an opportunity to read out a story to your child along with reminiscing about your childhood memories. Young kids love listening to children's bedtime stories as it is a treat for them as they dream about them while they fall asleep.
Resources: Bedtime Stories for Kids
To engage your kid, we bring you one of the best bedtime stories in English of all times. You can download the stories easily and read these out to your little one before they doze off at night.
Here are a few well-known bedtime stories for your ready reference:
Download the Kids
Bedtime Stories in English
by clicking on the images given below.
Bedtime Stories Summary:
King Midas and the Golden Touch: King Midas and the Golden Touch is one of the most famous short bedtime stories for kids which imparts a lesson that one should never be greedy in life as it does not give fruitful returns in the future.
The Ugly Duckling: The Ugly Duckling is one among those classic bedtime stories for kids which mentions a duckling who faces indifference from his siblings, but gradually grows up as a beautiful swan. The moral of the story is we shouldn't judge a book by its cover if it looks different from others.
The Ant and the Grasshopper: Classic bedtime stories for kids such as the Ant and the Grasshopper is a story about an ant who toils hard to earn her living whereas the grasshopper spends his day loitering around. The story imparts a lesson about the virtues of hard work and planning effectively for the future.
The Frog Prince: The Frog Prince is one of those popular short bedtime stories for kids in which a prince is turned into a frog by an evil witch. One day he helps a princess and asks for her companionship to break the spell. But she treats him with disgust when he approaches her. The moral of the story is that you should never judge someone at the first glance, instead try to understand the situation and act accordingly.
Purpose and Tradition of Children's Bedtime Stories
Kids usually enjoy their parents reading out famous bedtime stories about knights, princes, monsters, fairies and interesting adventures. Classic bedtime stories for kids are like an age-old tradition for parents as it helps them boost their bonding and connection with their children. As a parent, while telling short bedtime stories for kids to your child, it draws you closer to your child and makes him/her feel more special. Your child looks forward to listening to you patiently before drifting off to sleep. These are memories that both you and your child will cherish for a lifetime.
Benefits of Bedtime Stories
Telling short bedtime stories for kids in English are truly beneficial as such precious moments leave good memories in your child's mind. Listening to children's bedtime stories engages your little one's tender imagination and helps him/her to explore the stories in their dreams and peacefully enjoy a good night's sleep. You make beautiful memories with your child through the process of orally reading out best bedtime stories to him/her.
Reading famous bedtime stories helps your child to grow up into a well-shaped individual. The best part about reading classic bedtime stories for kids is that it gives you an opportunity to recollect your own childhood memories and craft a story for your child in a unique way. To explore a huge collection of short bedtime stories for kids in English, you can check our Kids Learning section and learn more.
Related Stories: