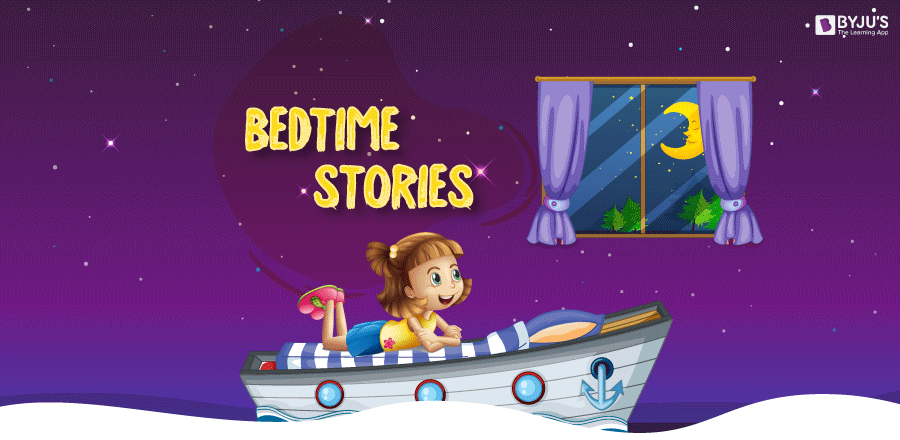 Bedtime stories are stories that you tell your child when he/she has got into bed for the evening. Telling a bedtime story is one of the best ways to de-stress and relax after you have had a long day at work and often create cherished memories for your kid. Bedtime stories for kids offer you an opportunity to read out a story to your child along with reminiscing about your childhood memories. Young kids love listening to children's bedtime stories as it is a treat for them as they dream about them while they fall asleep.
Resources: Bedtime Stories for Kids
To engage your kid, we bring you one of the best bedtime stories of all times. You can download the stories easily and read these out to your little one before they doze off at night.
Here are a few well-known bedtime stories for your ready reference:
Download the Kids Bedtime Stories by clicking on the images given below.
Purpose & Tradition of Children's Bedtime Stories
Kids usually enjoy their parents reading out famous bedtime stories about knights, princes, monsters, fairies and interesting adventures. Classic bedtime stories for kids are like an age-old tradition for parents as it helps them boost their bonding and connection with their children. As a parent, while telling short bedtime stories for kids to your child, it draws you closer to your child and makes him/her feel more special. Your child looks forward to listening to you patiently before drifting off to sleep. These are memories which both you and your child will cherish for a lifetime.
Benefits of Bedtime Stories
Telling short bedtime stories for kids in English are truly beneficial as such precious moments leave good memories in your child's mind. Listening to children's bedtime stories engages your little one's tender imagination and helps him/her to explore the stories in their dreams and peacefully enjoy a good night's sleep. You make beautiful memories with your child through the process of orally reading out best bedtime stories to him/her.
Reading famous bedtime stories helps your child to grow up into a well-shaped individual. The best part about reading classic bedtime stories for kids is that it gives you an opportunity to recollect your own childhood memories and craft a story for your child in a unique way. To explore a huge collection of best bedtime stories for kids in English, you can download our best-in-class kids learning app – Disney BYJU'S Early Learn and learn more.
Related Posts: