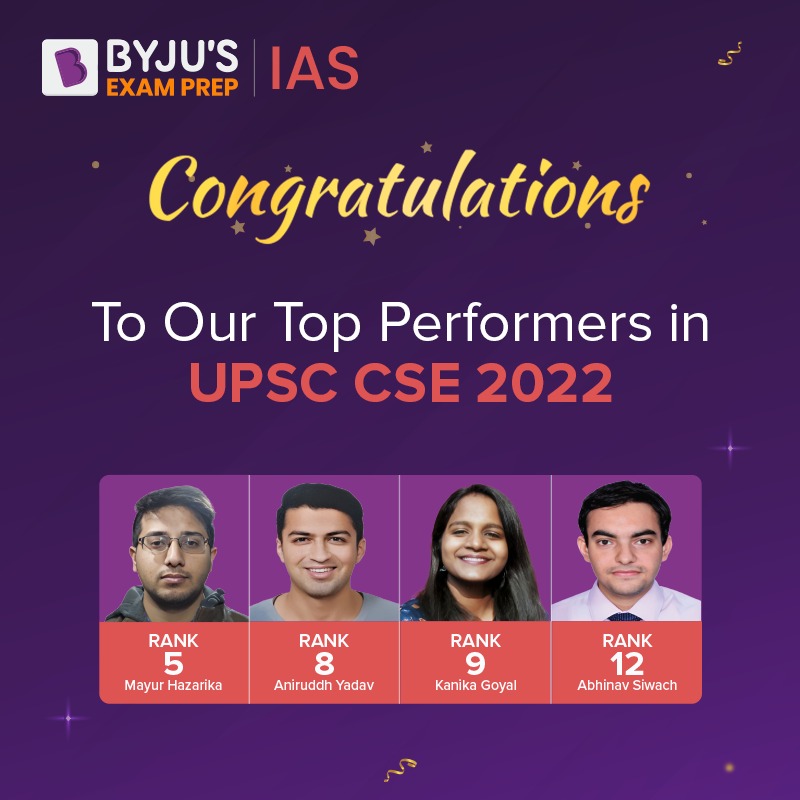 CNA 02 June 2023:- Download PDF Here
TABLE OF CONTENTS
A. 

GS 1 Related




B. 

GS 2 Related


INTERNATIONAL RELATIONS
1. How has Dhaka reacted to the U.S. threat on visas?


C. 

GS 3 Related


ECONOMY
1. Who should own the world's lithium?


D. 

GS 4 Related




E. 

Editorials


ECONOMY
1. India's manufacturing challenge
INTERNATIONAL RELATIONS
1. Multi-Vectored Foreign Policy of Central Asia


F. 

Prelims Facts




G. 

Tidbits


1. India, Nepal sign pacts on energy, transport
2. India-Russia joint venture on Vande Bharat trains hits hurdle
3. 'Half of electricity to be from renewable sources by 2027'


H. 

UPSC Prelims Practice Questions




I. 

UPSC Mains Practice Questions



A. GS 1 Related
Nothing here for today!!!
B. GS 2 Related
Category: INTERNATIONAL RELATIONS
1. How has Dhaka reacted to the U.S. threat on visas?
Syllabus: Effect of policies and politics of developed and developing countries
Mains: Analysing the trends in U.S.-Bangladesh relations and the "new visa policy" of the U.S.
Context
The Secretary of State of the U.S. notified a "new visa policy" on 24th of May 2023, which threatens to limit visas to Bangladeshis who undermine the democratic election process at home. 
Details about the notification 
The new policy specifies that the restriction on visas would apply to existing as well as former officials from Bangladesh, members of pro-government and opposition political parties, members of law enforcement agencies, the judiciary and security services who have undermined the democratic election process in Bangladesh. 

According to the notification "actions that undermine the democratic election process" include actions such as rigging, the use of violence to prevent people from exercising voting and their right to freedom of association and peaceful assembly, the use of force to restrict political parties, civil society, or the media from disseminating their views.
Response from Bangladesh
Various reports have accused the government of Prime Minister Sheikh Hasina of rigging elections held in 2014 and 2018. However, the government has denied all such claims.

The U.S. has been one of the largest foreign direct investors (FDI) in Bangladesh and the Bangladesh government has immediately responded to the new policy of the U.S. by saying that the country would take appropriate steps to prevent foreign interference in domestic elections. 
About the trends in U.S. and Bangladesh bilateral ties
The U.S. and Bangladesh have enjoyed a strong economic bond despite various tensions in their political relations due to legacy reasons. 

The U.S. is said to be the third largest trading partner of Bangladesh and is also the largest importer of the garments produced in Bangladesh. 

In recent times, the U.S. has acknowledged the fact that there is a need to strengthen bilateral ties beyond trade as China has shown keen interest in Bangladesh.

The importance of the Indo-Pacific strategy also makes Bangladesh politically significant for the U.S.
Key hurdles 
Washington under then President Nixon was not in favour of the liberation of Bangladesh (earlier known as East Pakistan) from Pakistan.

This has been one of the key hurdles for furthering the U.S.-Bangladesh ties as the current government in Bangladesh has modelled itself as the defender of the spirit of 1971 and treats those who opposed the creation of Bangladesh as opponents.

The current Bangladeshi government has thus maintained a distinction between economic and political relations between the two countries.

Prime Minister Sheikh Hasina after being sworn into power in 2009 has followed a "zero tolerance" policy against terrorism and extremism.

The government under her leadership has undertaken some stringent actions against insurgents and radical groups.

However, such actions have attracted criticism from the U.S. and concerns have been raised about human rights violations.

Furthermore, Bangladesh has maintained a neutral policy on the Russia-Ukraine war with Prime Minister Sheikh Hasina repeatedly raising concerns over the interference in the affairs of sovereign countries. 

This stance of the Bangladeshi government has also acted as a key hurdle in dithering its relations with the U.S.
Path ahead
Prime Minister Sheikh Hasina has now emerged as a key regional leader on account of her strong connection with India. 

Despite Bangladesh being the largest trade and security partner of India in South Asia, the Indian government has still not responded to the new policy of the U.S.

In April 2023, Bangladesh had shown interest to soften its attitude to the U.S. through its declaration of the Indo-Pacific Outlook (IPO). 

However, the latest move by the U.S. would mean that the Bangladesh government would not consider a stronger strategic alignment with the U.S.
Nut graf: The announcement of the "new visa policy" by the U.S. which restricts visas to individuals who undermine the democratic process in Bangladesh is expected to further aggravate the already existing tension in the bilateral ties between the U.S. and Bangladesh.
C. GS 3 Related
1. Who should own the world's lithium?
Syllabus: Indian Economy and issues relating to planning, mobilization of resources, growth and development
Prelims: Lithium reserves in India
Mains: Trends in the Indian lithium industry and issues associated with managing lithium mining and ownership rights.
Context
This article analyses the status of India's lithium industry and also talks about ownership rights.
Trends in the Indian lithium industry
Lithium is one of the most important components for manufacturing Lithium-ion batteries which are extensively used in wind turbines, solar panels, and electric vehicles, all of which are critical for the green economy.

In 2021, the electric vehicle

 (EV)

market in the country was valued at $383.5 million. Further, the market is estimated to increase to about $152.21 billion in 2030. 

In 2019-2020, India imported close to 450 million units of lithium batteries which were valued at $929.26 million.

India imports around 70% of its Li-ion battery requirements from China and Hong Kong.

India is said to be one of the largest importers of Lithium batteries in the world.

Experts believe that the ongoing global transition towards low-carbon economies, the advent of

artificial intelligence (AI)

, and 5G networks will bring about significant changes in global and regional geopolitics. 

These changes might also impact access to and control over rare minerals, such as lithium and cobalt, which are expected to play a key role in these epochal changes.

Thus the development of the domestic lithium reserves in the country is a matter of high stakes. 
Read more – Lithium Deposits in India
Ownership of crucial minerals
A three-judge Bench of the Supreme Court in its ruling in July 2013 held that "the owner of the land has rights to everything beneath, down to the centre of the earth". 

The court made this observation while hearing pleas from jenmis, hereditary landholders of Malabar who have always held absolute proprietorship over lands, defending their right to minerals beneath their lands.

However, a large portion of land, which includes forests, hills, mountains, and revenue wasteland, accounting for over 22% of India's landmass is publicly owned.

The apex court further added that the Union government could take over the mining activities and ban private actors from mining rare and sensitive minerals such as uranium under the Atomic Energy Act 1962.

Scholars and experts argue that lithium is as important as, if not more than, uranium in today's context.
Case study of how a few countries manage lithium
Chile and Bolivia are known to have the largest known reserves of lithium.

In these South American countries, lithium extraction is either done by the State itself or it is mandatory for the mining companies to enter into a contract with state-owned companies.

In the case of Chile, the government has designated lithium as a strategic resource and its development has been made the exclusive prerogative of the state. 

The government has provided licenses to only two companies (SQM and Albemarle) to produce lithium. 

Chile's President in April 2023 announced a new "National Lithium Strategy" which opens up opportunities for public-private partnerships for future lithium projects.

This new strategy facilitates the government to regulate the environmental impacts of mining, distribute the revenue from lithium production more fairly among local communities, and promote R&D on lithium-based technologies.

In Bolivia, a new constitution which was approved by a popular vote in 2009, accorded the government "control and direction over the exploration, exploitation, industrialisation, transport, and commercialisation of natural resources."

The government in Bolivia had nationalised lithium and put in place stringent regulations against private and foreign participation. 

This is said to be one of the key reasons for the failure of the country to produce lithium at a commercial scale for close to two decades.

Bolivia's current administration, however, seeks to bring about a change by collaborating with other Latin American nations and formulating a new "lithium policy" that would be beneficial to all of their economies.

Furthermore, the Mexican administration also nationalised lithium in February 2023, by declaring that "Oil and lithium belong to the nation and they belong to the people of Mexico."

On the whole, various Latin and South American countries have adopted various measures to pursue a multi-pronged strategy and the governments of these countries have enjoyed a significant degree of control over lithium mining and production.

These measures by the governments have also been influenced by the mobilisation of indigenous communities in these regions who demand accountability.
Way forward for India
As India looks to explore and develop its own lithium reserves, it is important to acknowledge the fact that the development of this sector would require a significant level of effectiveness from the measures undertaken by the Indian state. 

Further, most of India's mineral wealth lies in regions with very high levels of poverty, environmental degradation, and lax regulations.

Thus prudent management of the mining sector is required in order to meet goals such as social well-being, environmental safety, and national energy security.
Nut graf: The domestic exploration and extraction of lithium are of extreme geostrategic significance. However, it is equally important to ensure that such extractions are done in the public interest and there are no adverse environmental and social impacts on the communities residing in such regions.
D. GS 4 Related
Nothing here for today!!!
E. Editorials
1. India's manufacturing challenge
Syllabus: GS-3, Issues Relating to Planning, Mobilization of Resources, Growth, Development & Employment
Mains: Various challenges and issues associated with the manufacturing sector in India
Context: This article discusses the root causes of challenges faced by the manufacturing sector in India.
Introduction: 
The issue of whether manufacturing or services should be the desirable path for India's economy has been a topic of discussion in public forums.

Despite the economic reforms of 1991 that focused on manufacturing, the share of manufacturing in India's economy did not increase significantly. 

Even with the qualitative change in the manufacturing sector since then, with improved product quality and variety, the lack of proportional growth suggests a rising income inequality.
Poor growth records:
Manufacturing growth in India has been relatively stagnant since the economic reforms of 1991, with notable government initiatives such as 'Make in India' and the Production-Linked Incentive scheme failing to yield impressive results. 

The government has also implemented various policy initiatives aimed at supporting the corporate sector and promoting ease of doing business. These include a substantial reduction in tax rates in 2019 and efforts to improve the overall business environment.

Additionally, public investment has been prioritised, with an 18.5% increase in capital expenditure in the last Union Budget. 

Despite these measures, the manufacturing sector in India continues to face challenges. The sluggish growth can be partly attributed to the impact of demonetization in 2016, which had a detrimental effect on the manufacturing industry. 

The first estimates for 2022-23 show that manufacturing growth was only 1.3%, lower than agriculture and other service sectors, indicating a structural issue hindering the manufacturing sector.

However, the persistently low growth rates suggest that there are underlying structural issues that need to be addressed.
Systemic Issues:
Despite government efforts, industry leaders alone cannot achieve a manufacturing push without considering demand from households.

Household demand for manufactured goods is closely tied to the satisfaction of basic needs like food, housing, health, and education.

The share of food in household expenditure is highest in India compared to other major economies, while its GDP per capita is the lowest.

Exporting can help overcome limited domestic markets, as seen in the success of smaller countries in East Asia, but competitiveness is crucial.

Infrastructure and workforce skill level are vital for successful exporting, with factors like transportation, power supply, space, and waste disposal services also playing a significant role.

Most manufacturing exports are transported by sea. However, companies in north India face significant challenges in reaching seaports due to poor infrastructure and practices, resulting in longer turnaround times compared to ports in Singapore.

The importance of ports for exports is highlighted by Kerala traders who have resorted to using ports outside the state due to lower costs. 
Issues with education:
India's education system lags significantly behind other manufacturing countries, particularly in East Asia, as evident from international assessments like the Programme for International Student Assessment (PISA) and findings from organisations like Pratham.

Indian children show low proficiency in reading and numeracy during their early years, as highlighted by Pratham's assessments. Similarly, employers in India express concerns about the lack of employability among university graduates, even extending to institutions like the Indian Institute of Technology (IIT).

The focus on expanding universities to cater to middle-class aspirations has neglected the needs of those seeking vocational training and skilled labour jobs like carpenters, plumbers, and mechanics. 

The state of vocational training institutes in India is limited, with only a small percentage of Indian youth receiving technical training compared to countries like South Korea.
Way Forward:
The economic reforms of 1991 aimed to boost manufacturing but overlooked the necessary ecosystem, including education, training, and infrastructure. Building this ecosystem is crucial and cannot be achieved solely through legislation.

Liberalising reforms in India have reached their limits and are insufficient to address the broader challenges hindering manufacturing growth.

Additional measures are needed to strengthen education, vocational training, and infrastructure to foster a conducive environment for manufacturing to thrive.
Nut Graf: India's manufacturing growth has been poor despite government initiatives, while education and infrastructure deficiencies pose significant challenges. Strengthening these areas is crucial for sustainable manufacturing growth and requires more than liberalising reforms.
Category: INTERNATIONAL RELATIONS
1. Multi-Vectored Foreign Policy of Central Asia
Syllabus: GS-2, Effect of Policies & Politics of Developed & Developing Countries on India's Interests
Mains: Chinese diplomacy in Central Asia and its implications on other countries
Context: Recent C+C5 summit hosted by China.
Introduction: 
Between May 18 and 19, China hosted the inaugural

C+C5 summit

in Xi'an, bringing together the leaders of five Central Asian countries (Kazakhstan, Kyrgyzstan, Tajikistan, Turkmenistan, and Uzbekistan)

The summit resulted in the signing of the Xi'an Declaration and marked the establishment of the China-Central Asia Summit mechanism. 

The summit focused on the 10th anniversary of the Belt and Road cooperation to be a 'new starting point'. 

The discussions also centred on fostering people-to-people interactions, launching a program called the 'Cultural Silk Road' to promote cultural exchanges, and addressing concerns related to regional terrorism and extremism.
Maintaining Balanced Regional Engagements:
While the growing Chinese influence in Central Asia raises concerns about Russia's role in the region, it is essential to acknowledge the efforts of Central Asian countries to maintain balanced regional and international engagements. 

In 2022, Russian President Vladimir Putin held numerous meetings with Central Asian leaders, highlighting the continued importance of Russia in the region. 

The participation of all five Central Asian Presidents in Moscow's Victory Day parade demonstrates their commitment to maintaining diversified relationships.
Central Asia's Multi-Vectored Foreign Policy:
Central Asian countries have successfully implemented a multi-vectored foreign policy, extending beyond the Russia-China axis. 

This approach allows them to assert their sovereignty while strengthening economic and political ties with various centres of power. 

Notably, the European Council President's visit to Kazakhstan and Uzbekistan emphasised the EU's commitment to the region and the desire to enhance interregional cooperation. 

Each Central Asian country has unique priorities in their foreign policy strategies, such as regional security, economic concerns, and neutrality.
Lessons for the Broader Post-Soviet Space:
The success of Central Asian countries in maintaining a multi-vectored foreign policy presents valuable lessons for other post-Soviet nations, particularly Georgia and Moldova. 

While these countries aspire to EU and NATO membership, it is crucial not to compromise workable relations with Russia. 

Absolute security cannot be guaranteed solely through prospective membership in Western alliances, given the complexities of unconventional warfare. 

Moldova's recent pro-Western government policy and aspirations for EU membership should be balanced with a pragmatic approach that acknowledges Russia's geographic presence and the necessity of peaceful coexistence.
Implications for India:
Chinese diplomacy in Central Asia has significant implications for India, particularly in terms of geopolitics, regional influence, and economic cooperation. 

China's engagement in Central Asia is driven by its ambitious Belt and Road Initiative (BRI) and its desire to secure energy resources, expand trade routes, and increase its strategic presence in the region. 

China's close ties with countries like Kazakhstan, Kyrgyzstan, Tajikistan, Turkmenistan, and Uzbekistan enable it to expand its political and military presence, potentially encircling India from the north and this aspect challenges India's historical influence in the region.

As China secures energy resources through pipelines and infrastructure projects in Central Asia, it strengthens its energy security and reduces its dependence on maritime routes. This increased energy cooperation could impact India's energy interests and access to Central Asian resources.

China's BRI creates new trade routes and economic corridors, enabling China to expand its economic influence. The development of these routes could bypass India and limit its connectivity with Central Asia, affecting India's trade and economic interests in the region.

China's deepening ties with Pakistan, including the China-Pakistan Economic Corridor (CPEC), further strengthen its influence in Central Asia. This nexus allows China to leverage its economic and military cooperation with Pakistan to expand its footprint in the region, potentially posing a security threat to India.
Nut Graf: The China-Central Asia Summit held in Xi'an showcased the region's commitment to strengthening ties with China while maintaining balanced regional engagements. Central Asian countries' successful implementation of a multi-vectored foreign policy demonstrates their pragmatic approach to international relations and the benefits of diversified relationships. 
F. Prelims Facts
Nothing here for today!!!
G. Tidbits
1. India, Nepal sign pacts on energy, transport
India and Nepal signed a series of agreements on energy and transport, which also included the export of Nepal's hydropower to Bangladesh via Indian territory and the Transit Agreement which would facilitate Nepal's population to access India's inland waterways.

The Indian Prime Minister noted that "The border between India and Nepal should not become a barrier" and also said that the two countries should fast-track projects related to the Ramayana circuit.

The Prime Minister of India also said that India would take forward the 2022 India-Nepal vision document for cooperation in the power sector that sets an ambitious goal in India-Nepal power trade and transmission. 

Other agreements signed during the recent meeting include an MoU between NHPC and VUCL (Vidyut Utpadan Company Ltd.) of Nepal, for the development of the Phukot Karnali Hydroelectric Project and a Project Development Agreement for the Lower Arun Hydroelectric Project between SJVN (India) and Investment Board of Nepal.
Read more – India- Nepal Relations
2. India-Russia joint venture on Vande Bharat trains hits hurdle
The joint venture between Indian public sector undertaking (PSU) Rail Vikas Nigam Ltd. (RVNL) and the Russian transportation company Transmashholding (TMH) to manufacture 120

Vande Bharat Express train

sets has run into problems.

The project involved the manufacturing of 120 Vande Bharat train sets by TMH and RVNL with each set costing close to ₹120 crores.

The overall joint venture was valued at about ₹30,000 crores.

The issue of imposition of sanctions on Russia, on account of the Russia-Ukraine war, by various countries that are spare parts suppliers for Vande Bharat trains has become a key hurdle.

Various spare parts of the 'Make in India' Vande Bharat train sets are imported from Western European and American manufacturers.

However, various international suppliers and bankers have expressed displeasure in dealing with Russia in recent times.
Learn more – India-Russia Relations
3. 'Half of electricity to be from renewable sources by 2027'
According to the National Electricity Plan (NEP) prepared by the Central Electricity Authority (CEA), India is expected to have half its installed electricity sourced from renewable sources by early 2026-27.

India has to achieve this target by 2030.

As per the estimate, the percentage of non-fossil-based capacity is expected to increase to 57.4% by the end of 2026-27 and might further increase to 68.4% by the end of 2031-32 from around 42.5% in April 2023.

Experts however note that installed capacity does not perfectly translate into generated power as different sources of energy have varying efficiencies, and not all sources of power are available at all times.
H. UPSC Prelims Practice Questions
Q1. How many of the following statements are true regarding the Indo-Pacific Economic 
Framework? (Level – Difficult)
It was launched by India's Prime Minister in 2015.

It has 4 defined pillars of cooperation.

As of now, it has 14 members.
Options:
None

Only 1 statement

Only 2 statements

All 3 statements
CHECK ANSWERS:-

Answer: c

Explanation:

Statement 1 is not correct, India, along with the other nations led by the United States, inaugurated the Indo-Pacific Economic Framework (IPEF) on 23rd May 2022 in Tokyo

.

Statement 2 is correct

, The four main pillars of the IPEF include trade, supply chain resiliency, clean energy and decarbonisation, and taxes and anti-corruption measures.

Statement 3 is correct

, IPEF has 14 partner countries namely Australia, Brunei, Fiji, India, Indonesia, Japan, the Republic of Korea, Malaysia, New Zealand, Philippines, Singapore, Thailand, Vietnam & the US.
Q2. How many of the following statements are true regarding Western Disturbances? 
(Level – Moderate)
They are an example of Extra-Tropical Cyclones.

They affect India only between November-March.

They can acquire moisture from as far as the Atlantic Ocean.
Options:
Only 1 statement

Only 2 statements

Only 3 statements

None
CHECK ANSWERS:-

Answer: b

Explanation:

Statement 1 is correct,

Western Disturbances are extratropical storms that originate in the Mediterranean region.

Statement 2 is not correct

, Usually, India receives four to six intense Western Disturbances between November to March.

However, western disturbances start declining after winter and during the summer months of April and May, they move across northern India. 

Statement 3 is correct

, Western Disturbances can acquire moisture from the Atlantic Ocean and other parts of Europe.
Q3. How many of the following statements are true regarding the Western Ghats? 
(Level – Easy)
They traverse through 6 states of India.

They are a Biodiversity Hotspot.

They are an important water divide in India.
Options:
None

Only 1 statement

Only 2 statements

All 3 statements
CHECK ANSWERS:-

Answer: d

Explanation:

Statement 1 is correct, The Western Ghats are a mountain range running parallel along the western coast of India starting from Gujarat and ending in Tamil Nadu covering the states of Maharashtra, Goa, Karnataka and Kerala.
Statement 2 is correct,

There are major four biodiversity hotspots in India, which include the Himalayas, the Indo-Burma Region,

the Western Ghats

and Sundaland.

Statement 3 is correct,

The Western Ghats are major water divides of peninsular India as they act as the highest boundary line of many peninsular and Konkan rivers. 

It divides the basins of the east-flowing peninsular rivers from those of the Konkan and Malabar rivers which are west-flowing rivers.
Q4. The Mekedatu Drinking Water project is related to which of the following 
rivers? (Level – Easy)
Kaveri

Godavari

Vaigai

Pranhita
CHECK ANSWERS:-

Answer: a

Explanation:

The Mekedatu Project is proposed at the confluence of

River Kaveri

with its tributary

Arkavathi

. 

The project aims to ensure adequate drinking water supply to Bengaluru. 
Q5. Which one of the following is not the most likely measure the Government/RBI takes 
to stop the slide of Indian rupee? (Level – Moderate) [PYQ 2019]
Curbing imports of nonessential goods and promoting exports

Encouraging Indian borrowers to issue rupee-denominated Masala Bonds

Easing conditions relating to external commercial borrowing

Following an expansionary monetary policy
CHECK ANSWERS:-

Answer: d

Explanation:

An expansionary monetary policy results in increased money supply in the economy resulting in a stronger dollar. 

Such a policy might lead to a fall in the value of the Indian Rupee and thus the Government/RBI does not undertake such a measure to stop the slide of the Indian rupee.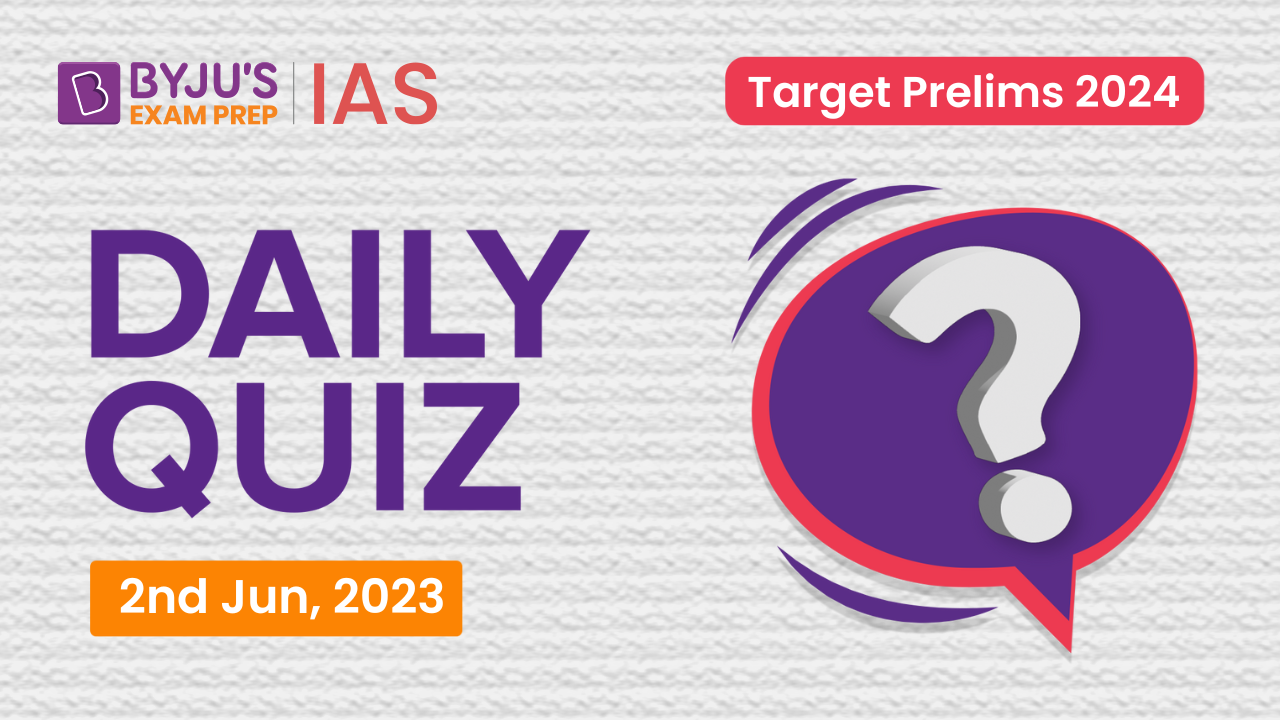 CNA 02 June 2023:- Download PDF Here