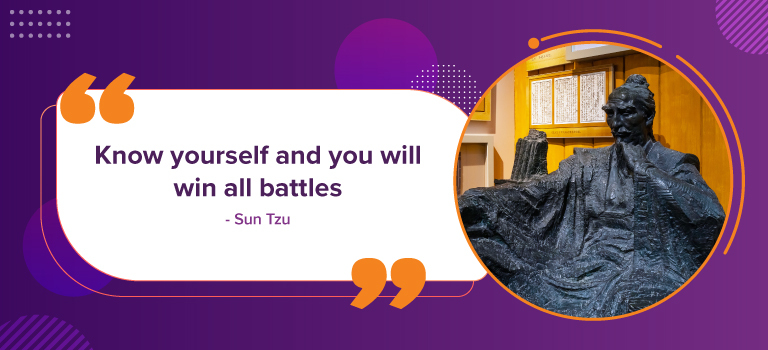 CNA 26 Sep 2022:- Download PDF Here
TABLE OF CONTENTS
A. 

GS 1 Related


GEOGRAPHY
1. Shifting monsoon patterns


B. 

GS 2 Related


SOCIAL JUSTICE
1. A call for better work practices


C. 

GS 3 Related


DISASTER MANAGEMENT
1. Bhopal Gas Tragedy


D. 

GS 4 Related




E. 

Editorials


INTERNATIONAL RELATIONS
1. Soft power, the new race every country wants to win
SOCIAL JUSTICE
1. Mid-day meal-related food poisoning cases at six-year peak
2. India Inc. needs a neurodiverse workplace
GOVERNANCE
1. Over the top


F. 

Prelims Facts




G. 

Tidbits


1. Neelakuranji
2. Local Dialects


H. 

UPSC Prelims Practice Questions




I. 

UPSC Mains Practice Questions



Syllabus: Climatology-Monsoon
Mains: Impact of varying monsoon patterns
Context: As per India Meteorological Department (IMD), the southwest monsoon began withdrawing from parts of southwest Rajasthan and Kutch recently.
Monsoon distribution in 2022:
Monsoon rainfall in India has been surplus by around 7% in 2022 though with extreme inequity. 

Rains in Central India were surplus by 20% and in southern India by 25%, with several instances of flooding in Kerala, Karnataka and Madhya Pradesh. 

Large parts of Uttar Pradesh, Bihar, Odisha have seen large deficits. 

The east and northeast of India have reported a 17% shortfall and the northwest 2%. 

This has impacted sowing of the kharif crop. 

Paddy planting has been impacted with sown area 5.51% lower than last year. The Centre is expecting a minimum of six-million tonne shortfall in rice production  which is likely to elevate inflation.
What led to excessive rains in southern and central India?
Heavy rains in central India and the southern peninsula are due to

La Nina.

While,

El Ninos

are linked to reduced rains over India, La Ninas indicate surplus rainfall. 

India is witnessing an extended spell of the La Nina, called a 'triple dip' La Nina which is a phenomenon lasting across three winter seasons in the northern hemisphere. 

This is only the third time since 1950 that a triple dip La Nina has been observed. This, in part, is why for the third year in a row, India is seeing surplus rain in September, a month that usually marks the retreat of the monsoon. 
Changes in monsoon patterns:
As per IMD , between 1989 and 2020, five states namely, UP, Bihar, West Bengal, Meghalaya and Nagaland have shown significant decreasing trends in Southwest Monsoon rainfall.

A significant increasing trend in the frequency of heavy rainfall days has been observed over Saurashtra and Kutch, southeastern Rajasthan, northern Tamil Nadu, Andhra Pradesh and adjoining areas of southwest Odisha, and parts of many other states.

Monsoon is surplus in India since 2019 except a slight dip in 2021.

The rainfall over the country as a whole, in 2021, was 1% less than normal though rainfall in September was a remarkable 35% above what is usual.

Monsoon in 2022 is already in surplus by about 6%.

Three years of above-normal rain in four years is unprecedented in more than a century of IMD's record keeping.
Implications of changing monsoon patterns:
Shifting monsoon patterns with deficits in certain regions and increased rainfall in a short period of time resulting in surface runoffs has created acute water shortage in the country.

Cycles of droughts and floods have become more common in many parts of India.

Poor monsoon rains result in less crop output and necessitates import which increases food shortage and inflation. 

Variation in monsoon has also resulted in the incidence of vector borne diseases such as malaria, dengue.
Read more on Climate of India
Nut Graf: Climate change has resulted in erratic monsoon patterns in India. With a warming climate, more moisture will be held in the atmosphere, leading to heavier rainfall, consequently, inter-annual variability of the monsoon will increase in future.Reliable and sustainable prediction of monsoon forecasts is crucial in order to prepare the country for this change.
The Bihar government recently decided to set up new academies to promote local dialects — Surjapuri and Bajjika.

This will help in protecting indigenous language and culture and have a positive social, cultural and political impact on people speaking these two dialects. 

According to the 2011 census, the total number of Surjapuri speaking population in Bihar stood at 18,57,930. Surjapuri language is a mix of Hindi, Maithili and Bangla.

As per 2001 census data, about 20 million Bajjika speakers resided in Bihar at that time. 

Two academies were to be set up on the lines of eight already existing centres constituted for the promotion of other dialects.
Read more on Policies to protect endangered languages in India
CNA 26 Sep 2022:- Download PDF Here