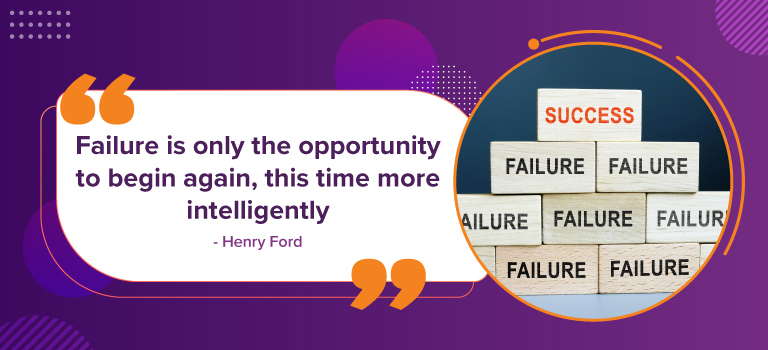 TABLE OF CONTENTS
1. 9th World Ayurveda Congress and Arogya Expo 2022
2. Kudankulam Nuclear Power Plant (KKNPP)
3. Safety of  Old Dams

1. 9th World Ayurveda Congress and Arogya Expo 2022
Syllabus – GS2, Health; Development and management of Social Sector/Services relating to Health 
Prelims – World Ayurveda Congress and Arogya Expo, Ayurveda
Context – 9th World Ayurveda Congress and Arogya Expo 2022 was inaugurated at Panaji, Goa.
Details –
9th World Ayurveda Congress & Arogya Expo 2022 is being organised in Goa with the objective of providing a global platform for all the stakeholders, including industry leaders, practitioners, traditional healers, educationists, students, medicine manufacturers, growers of medicinal plants and marketing strategists, for networking and engaging in intellectual exchange to strengthen the Ayurveda sector, envision its future, and facilitate interaction between professionals and consumers to boost Ayurveda commerce. 

It aims to showcase the strength and efficacy of the AYUSH system of medicines at the global level.

The market size of AYUSH has grown from $3 million in 2014 to over $18 billion showing remarkable growth.

Delegates from 53 countries are participating in the 9th World Ayurveda Congress and Arogya Expo, 2022.

The worldwide expansion of Ayurveda has been facilitated by the setting up of a separate Ministry of AYUSH (Ayurveda, Yoga and Naturopathy, Unani, Siddha and Homeopathy) by GoI in 2014.

The Ministry of Ayush was formed on the 9

th

of November 2014 with a vision of reviving the profound knowledge of our ancient systems of medicine and ensuring the optimal development and propagation of the Ayush systems of healthcare. Earlier, the Department of Indian System of Medicine and Homoeopathy (ISM&H) formed in 1995, was responsible for the development of these systems.

An MoU was signed between the All India Institute of Ayurveda (AIIA) and Rosenberg's European Academy of Ayurveda, Germany to facilitate advanced studies in traditional Indian medicine systems.
Also read – National Ayush Mission
---
2. Kudankulam Nuclear Power Plant (KKNPP)
Syllabus – GS3, Infrastructure: Energy
Prelims – KKNPP.
Context – The full capacity of KKNPP – 6000 MW will be reached by 2027.
Details –
Dr Jitendra Singh, the Union Minister of State (Independent Charge) for Science & Technology said that the projected installed capacity of the

Kudankulam Nuclear Power Plant

site is 6000 MW, comprising of 1000 MW capacity each.

The first two units i.e. KKNPP-1 & 2 (2X1000 MW) are in operation and the remaining four units i.e. KKNPP-3 & 4 (2X1000 MW) and KKNPP-5 & 6 (2X1000 MW) are under construction.

KKNPP is situated in Koodankulam in the Tirunelveli district of Tamil Nadu.

Speaking about the security arrangements to protect the nuclear power plant from cyber threats, the Union minister said that authorization, authentication and access control mechanisms, strict configuration control and surveillance mechanisms have been put in place to protect the plant.
---
Syllabus – GS3 – Disaster Management.
Prelims – DSA 2021, DRIP
Context – Measures taken by the government for the safety of old dams.
Details –
Dam Safety Act 2021- "An Act to provide for the surveillance, inspection, operation, and maintenance of the specified dam for prevention of dam failure related disasters and to provide for an institutional mechanism to ensure their safe functioning and for matters connected therewith or incidental thereto."

Under the Dam Safety Act 2021, the newly constituted 29 State Dam Safety Organisations have conducted pre-monsoon and post-monsoon inspections of the dams falling within their respective jurisdiction through their dam safety units.

The Dam Rehabilitation and Improvement Project (DRIP) has been implemented by GoI with external fundings to improve the safety and operational performances of old dams.

Under the World Bank funded DRIP Phase-I programme, 223 dams located in 7 States were prioritised and have been comprehensively audited and rehabilitated. (April 2012 – March 2021). Out of these 223 dams, two are more than 100 years old.

At present Phase Ⅱ is under implementation. 

The

Central Water Commission

compiled the National Register of large dams (2019 edition) and as per it there are 227 functional large dams which are more than 100 years old. 
Large Dams – 
A dam with a height of 15 m or above from lowest foundation to crest.

A dam between 5m and 15 m impounds more than 3 million cubic metres of water.
Read more about DRIP in the link – Dam Rehabilitation and Improvement Project.
Read the previous PIB articles here.
December 8th, 2022, PIB:- Download PDF Here