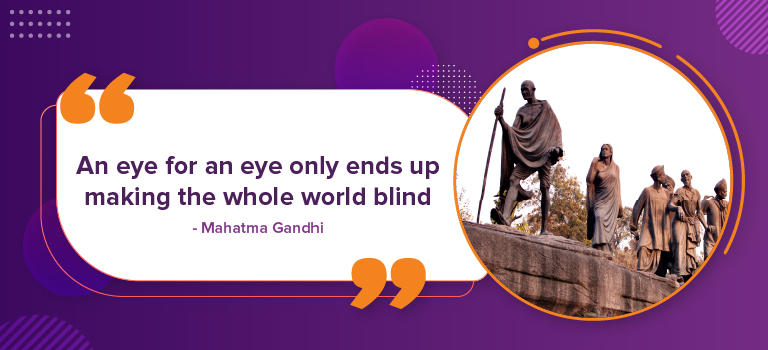 TABLE OF CONTENTS
1. Foreign Trade Policy 2023
2. Revamped Credit Guarantee Scheme for Micro & Small Enterprises
3. Sagar Setu Mobile App
4. Joint Defence Cooperation Committee meeting between India & Philippines

Syllabus: GS 2, International Relations.
Mains: Foreign Trade Policy of India 2023.
Prelims: Foreign Trade Policy 2023.
Context: India's Foreign Trade Policy of 2023 was announced.
Details:
India's Foreign Trade Policy (FTP) 2023 was launched by the Union Minister of Commerce and Industry, Consumer Affairs, Food and Public Distribution, and Textiles, Shri Piyush Goyal.

It is a dynamic and open-ended policy to accommodate emerging needs.

Notably, India's overall exports (including services and merchandise exports) crossed US$ 750 Billion. It is expected to reach US$ 760 Billion in 2023.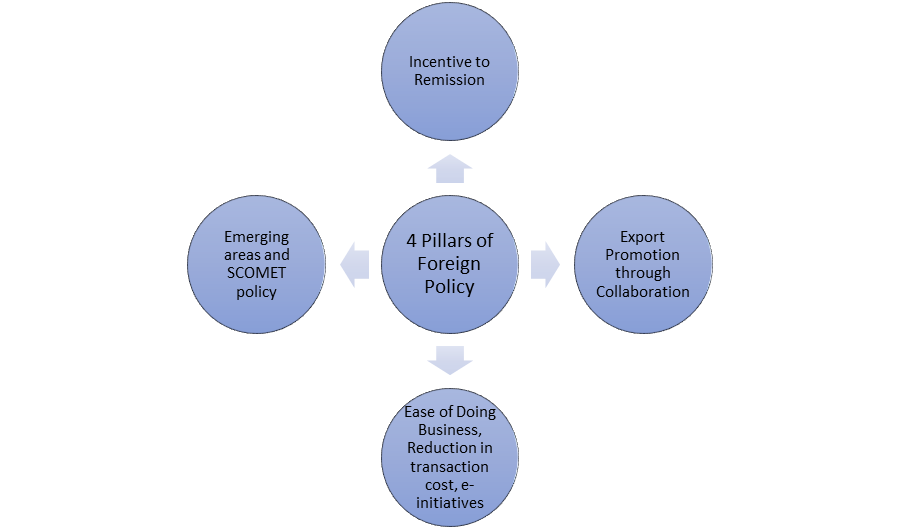 Foreign Trade Policy 2023:
It is a policy document based on the continuity of time-tested schemes.

It emphasizes the principles of 'trust' and 'partnership' with exporters.

The policy aims at process re-engineering and automation to facilitate ease of doing business for exporters. It also prioritizes new areas such as dual-use high-end technology items under SCOMET, e-commerce export, etc collaborating with States and Districts.

It has introduced a one-time Amnesty Scheme for exporters to close the old pending authorizations.

It also encourages recognition of new towns and exporters through schemes like:

Towns of Export Excellence Scheme

Status Holder Scheme
For more details, read here: Sansad TV Perspective: Foreign Trade Policy 2023
Provisions of the Foreign Trade Policy:
Process Re-engineering and Automation

Ongoing schemes like Advance Authorisation, EPCG, etc (under FTP 2015-20) will be continued. However, there should be substantial process re-engineering and technology enablement for facilitating the exporters.

Duty exemption schemes should be implemented through Regional Offices in a rule-based IT system environment, thereby eliminating manual interface.

Towns of Export Excellence

Apart from 39 existing towns, four new towns namely Faridabad, Mirzapur, Moradabad, and Varanasi are designated as Towns of Export Excellence (TEE).

These towns will have priority access to export promotion funds. 

It can benefit the exports of handlooms, handicrafts, and carpets.

Recognition of Exporters

Exporter firms recognized with 'status' based on export performance will be made partners in capacity-building initiatives.

Status recognition norms have been re-calibrated for better branding opportunities in export markets.

Promoting export from the districts

The new policy aims to collaborate with State governments and take forward the Districts as Export Hubs (DEH) initiative to promote exports at the district level. 

This would also accelerate the development of the grassroots trade ecosystem.

Streamlining SCOMET Policy

The SCOMET (Special Chemicals, Organisms, Materials, Equipment, and Technologies) policy should be made more robust to implement international treaties and agreements.

E-Commerce Exports

FTP 2023 intends to establish e-commerce hubs and associated elements like payment reconciliation, bookkeeping, returns policy, and export entitlements.

The consignment-wise cap on E-Commerce exports was raised from ₹5Lakh to ₹10 Lakh in the FTP 2023. 

Export Promotion of Capital Goods (EPCG) Scheme

The existing EPCG scheme will be further rationalized. Some measures taken in this direction include the addition of the

PM MITRA

scheme to claim benefits of the CSP (Common Service Provider) Scheme of Export Promotion Capital Goods Scheme (EPCG).

Advance authorization Scheme

Advance Authorisation Scheme has been expanded to the export of the Apparel and Clothing sector.

Merchanting Trade

The policy has introduced provisions for merchanting trade.

Merchanting trade involves the shipment of goods from one foreign country to another foreign country without touching Indian ports, involving an Indian intermediary.

Moreover, merchanting trade of restricted and prohibited items under the export policy is made possible by the FTP 2023.

Amnesty Scheme

To reduce litigation, foster a trust-based relationship, and reduce the challenges faced by exporters, a special one-time Amnesty Scheme is introduced.
---
2. Revamped Credit Guarantee Scheme for Micro & Small Enterprises
Syllabus: GS 3, Indian Economy.
Mains: Revamped Credit Guarantee Scheme for Micro & Small Enterprises.
Prelims: Credit Guarantee Scheme for Micro & Small Enterprises
Context: Revamped Credit Guarantee Scheme for Micro & Small Enterprises will come into effect from 1st April 2023.
Details:
It was announced in the

Union Budget 2023

  that the revamping of the Credit Guarantee Scheme for Micro & Small Enterprises (CGTMSE) will come into effect from 1st April 2023.

The scheme will be infused with Rs 9,000 crore to the corpus for enabling additional collateral-free guaranteed credit of Rs. 2 lakh crore and reducing the cost of the credit by about 1%.

The measures that have been taken in this regard are:

The corpus of CGTMSE was infused with approximately Rs. 8,000 crores on 30th March 2023.

CGTMSE issued guidelines to reduce the annual guarantee fee for loans up to Rs. 1 crore from a peak rate of 2% per annum to as low as 0.37% per annum.

The ceiling limit for guarantees was increased from Rs. 2 crores to Rs. 5 crores.

 It is notified that initiation of legal proceedings will no longer be required for loans up to Rs 10 Lakhs.
Also read: Emergency Credit Line Guarantee Scheme (ECLGS)
---
Syllabus: GS 2, Government policies and interventions.
Mains: National Logistic Portal.
Prelims: Sagar Setu Mobile App.
Details:
An App Version of the National Logistics Portal (Marine) called 'Sagar-Setu' was launched by Minister for Ports, Shipping and Waterways Shri Sarbananda Sonowal.

The app will have provisions like a Service Catalogue, Bank Guarantee, Common Application Format, Letter of Credit, Certification, and Track & Trace, etc.

It will provide real-time information about importers, exporters, transactions, container freight stations, etc.

Advantages for Traders:

Enhanced convenience and reduced turnaround time for approval and compliance.

Transparency of operations.

Better tracking.

Advantages for Service Providers

Better tracking of records and transactions.

Notification of service requests.

Moreover, it will boost maritime trade and enhance the overall economy of the country.
Also read: National Logistics Policy
---
4. Joint Defence Cooperation Committee meeting between India & Philippines
Syllabus: GS 2, International Relations.
Mains: Regional, Bilateral, and Global groupings and agreements.
Prelims: India-Philippines relations.
Details:
The Fourth Joint Defence Cooperation Committee meeting was held between India and the Philippines in New Delhi.

Both sides reviewed the ongoing bilateral defence cooperation. There were also discussions to strengthen the relations.

India and the Philippines reaffirmed their commitment to implement the defence agreement signed in 2006.

During the meeting, aspects like cooperation in the multilateral forums, the Indo-pacific region, and issues of mutual interest were also discussed. 
Read the previous PIB articles here.
March 31st, 2023, PIB:- Download PDF Here