NCERT Exemplar Class 10 Maths Chapter 12 Surface Areas and Volumes, provided here in pdf format so that students can download it and prepare for board exams. These exemplars problems and solutions are designed by Maths experts with respect to CBSE(2018-2019) syllabus.
Students can download the PDF of these solved questions for free and use it to get a clear idea about the important formulas as well as practice sums of surface areas and volumes to develop better math skills. Students can also use this exemplar to undertake even the difficult questions and be ready for the exams. Although the sample papers and previous year question papers are of great help to get through the types of questions asked in the exam from this chapter 12 and marking scheme.
Class 10 Maths NCERT Exemplar For Surface Areas and Volumes
This chapter covers the following topics of Surface Areas and Volumes given below;
Surface Area of a Combination of Solid objects
The volume of a Combination of Solid objects
Frustum of a Cone and finding the volume, the curved surface area and the total surface area
In chapter 12, students will learn about finding the surface areas and volumes of different types of solids including a cylinder, sphere, cuboid or cone-shaped solids as well as other combination of solids. Dealing with this chapter can take some amount of time and students will need to pay close attention. To help students easily solve chapter problems and find the right answers to difficult questions, NCERT exemplar for class 10 Maths Chapter 12 is available here.
Students of 10th standard are also provided with online learning materials such as notes, exemplar books, NCERT solutions and question papers to make them prepared for the board exams.
Take a glimpse of class 10 maths chapter 12 NCERT exemplar PDF below.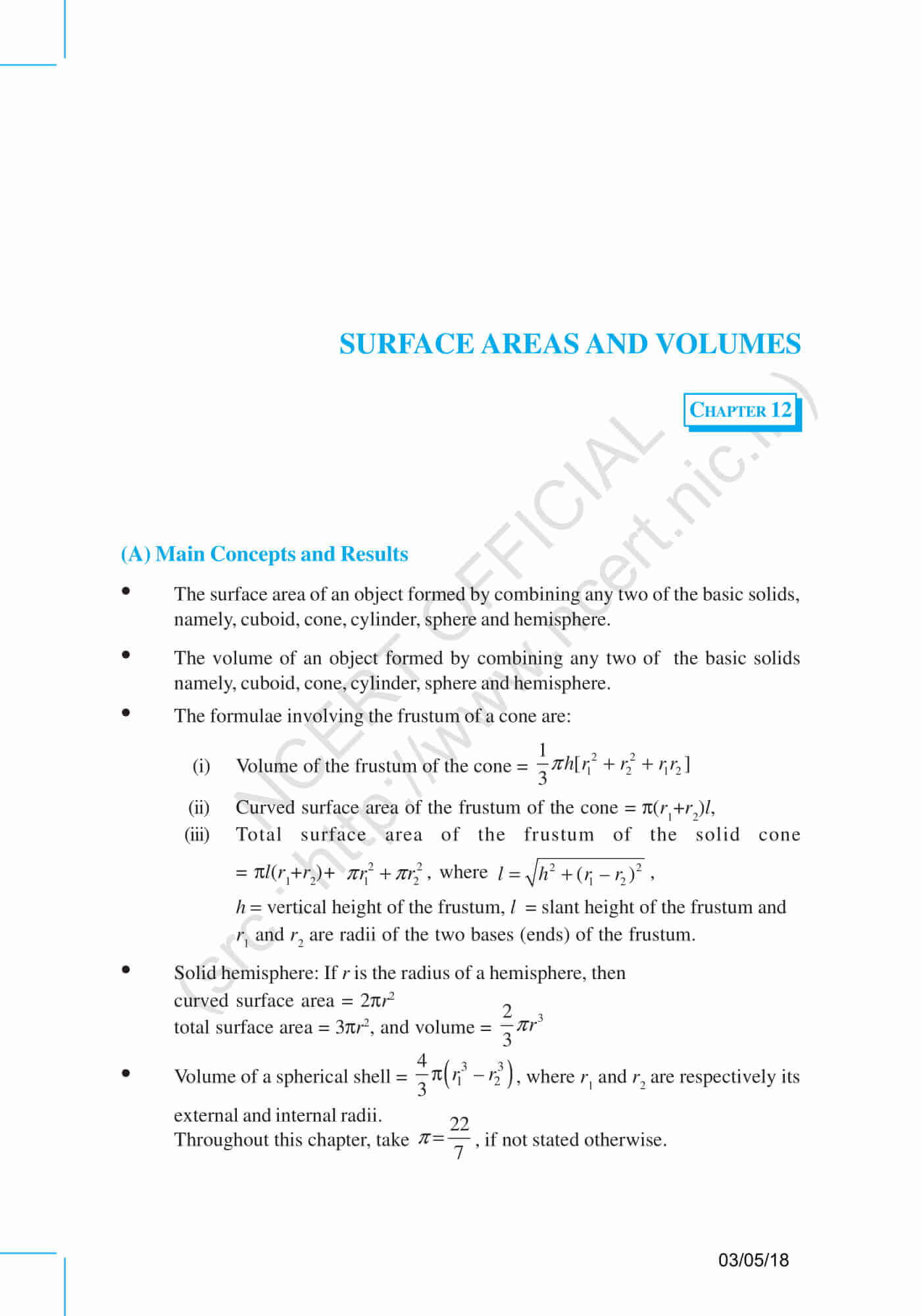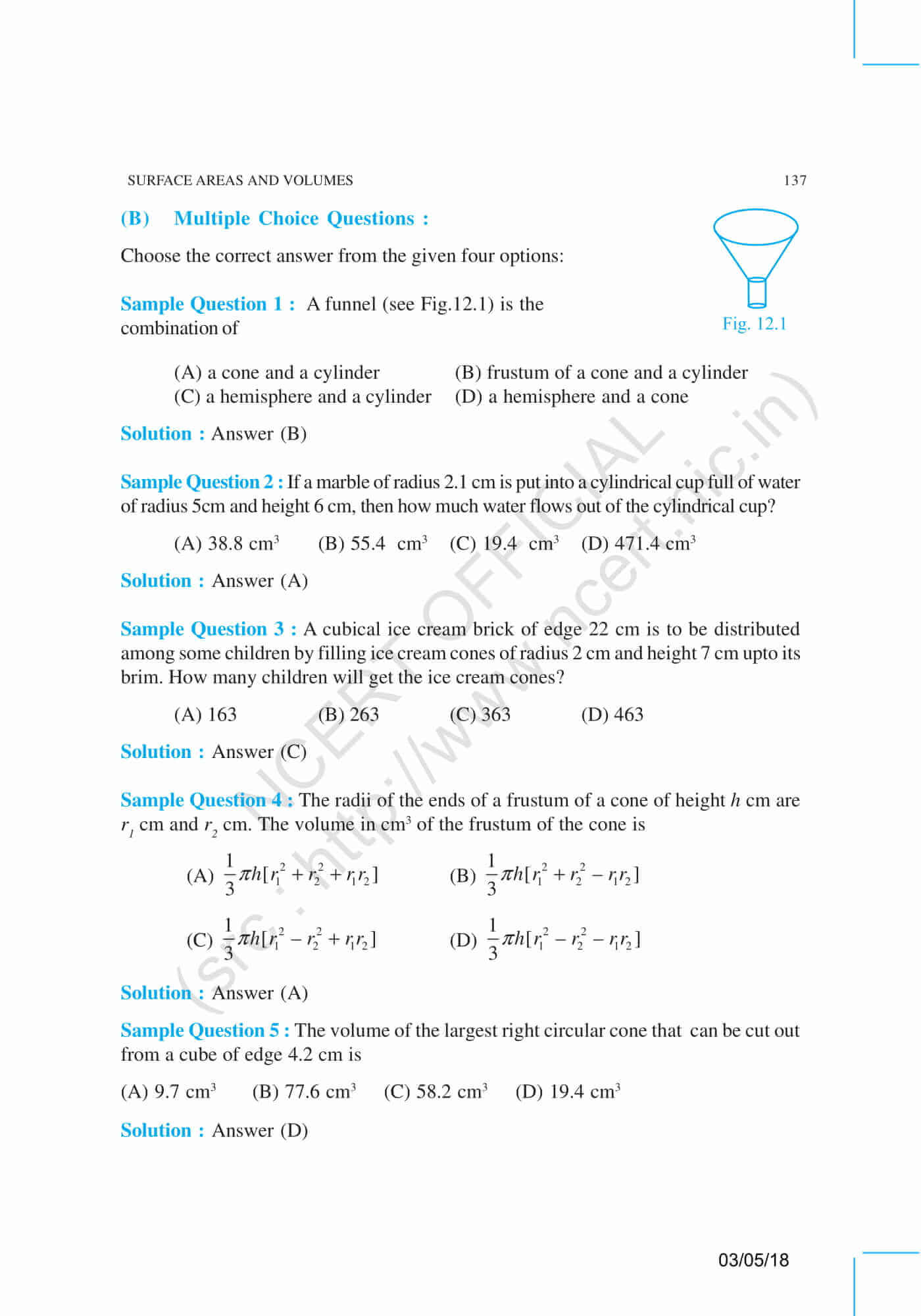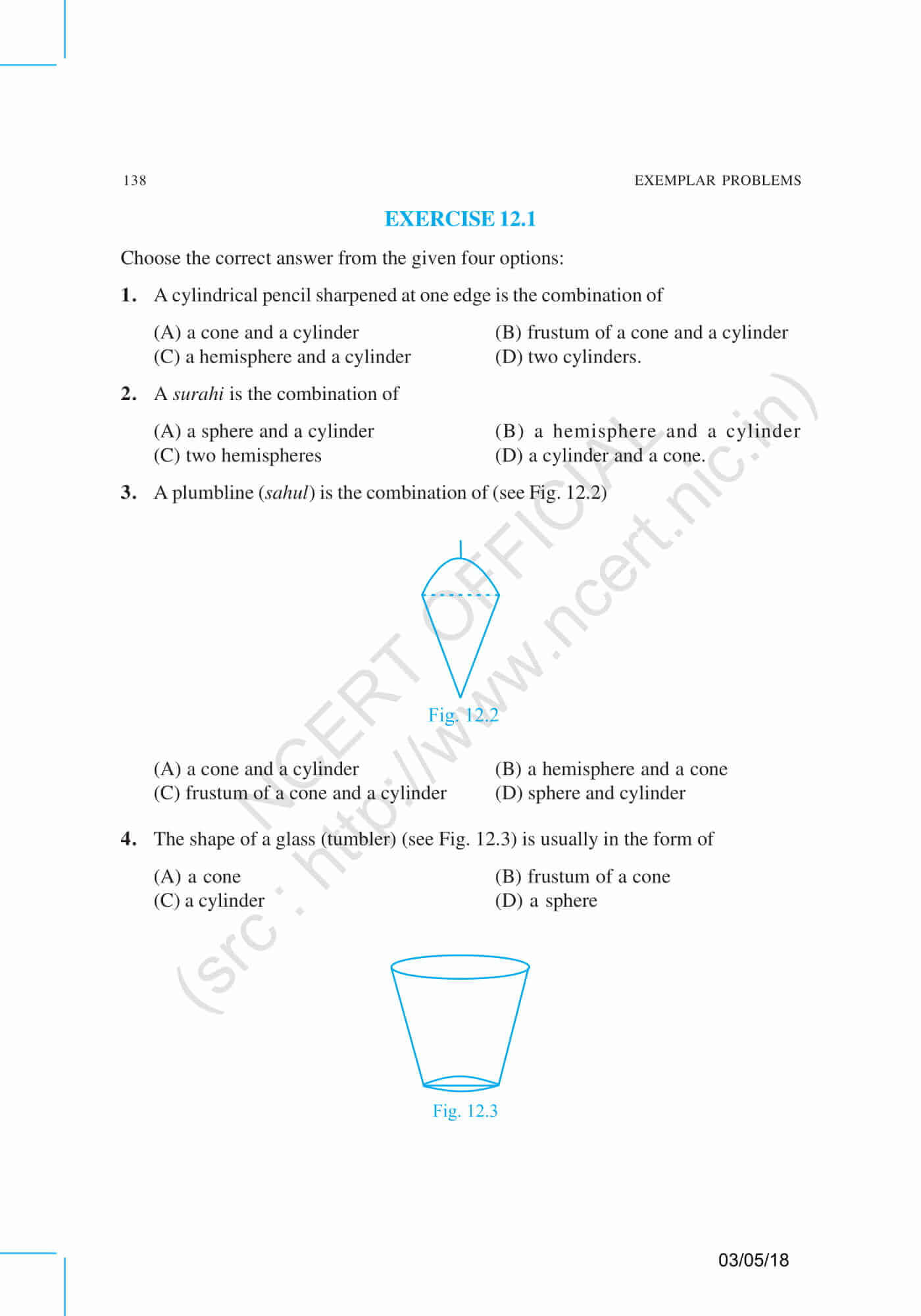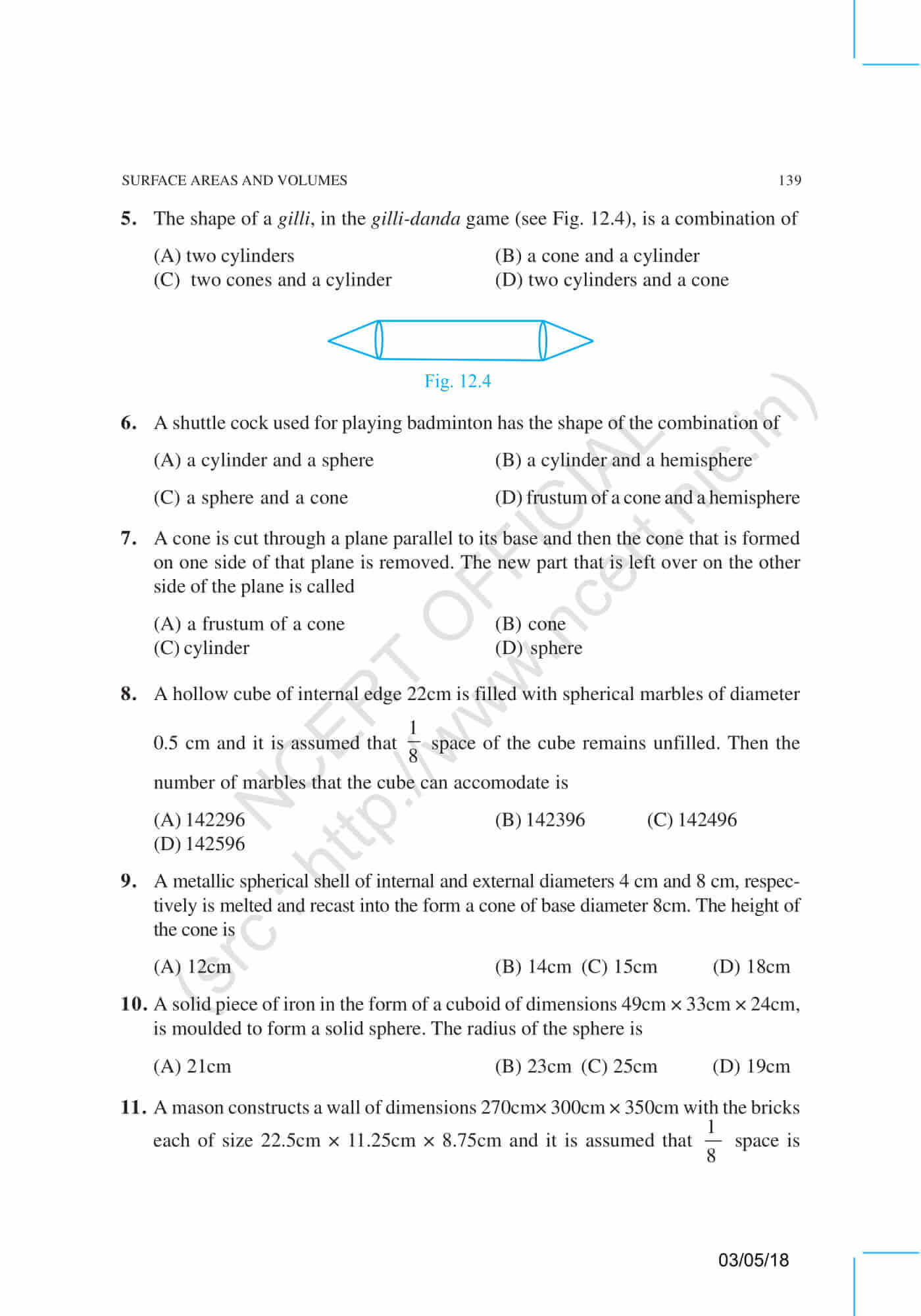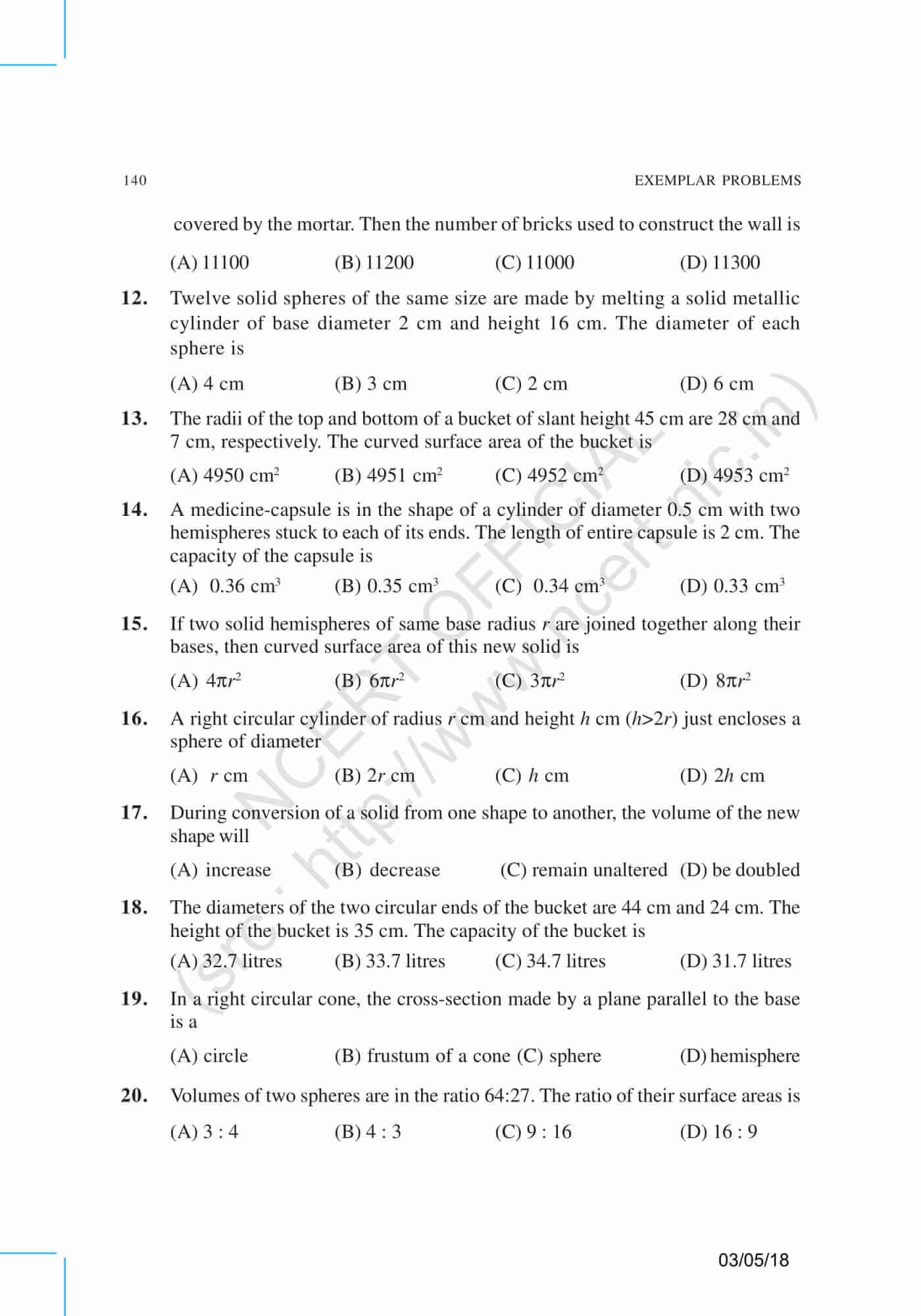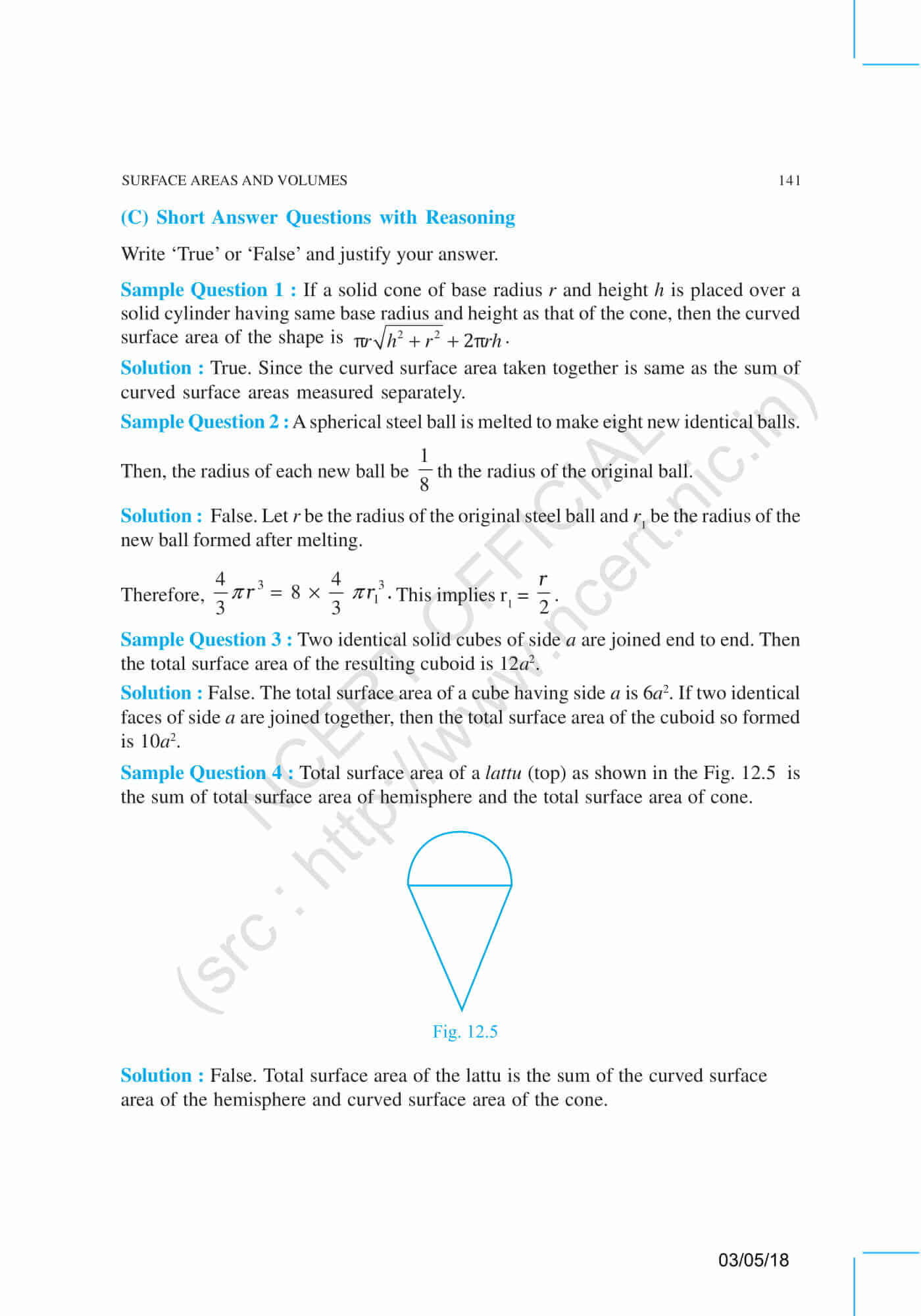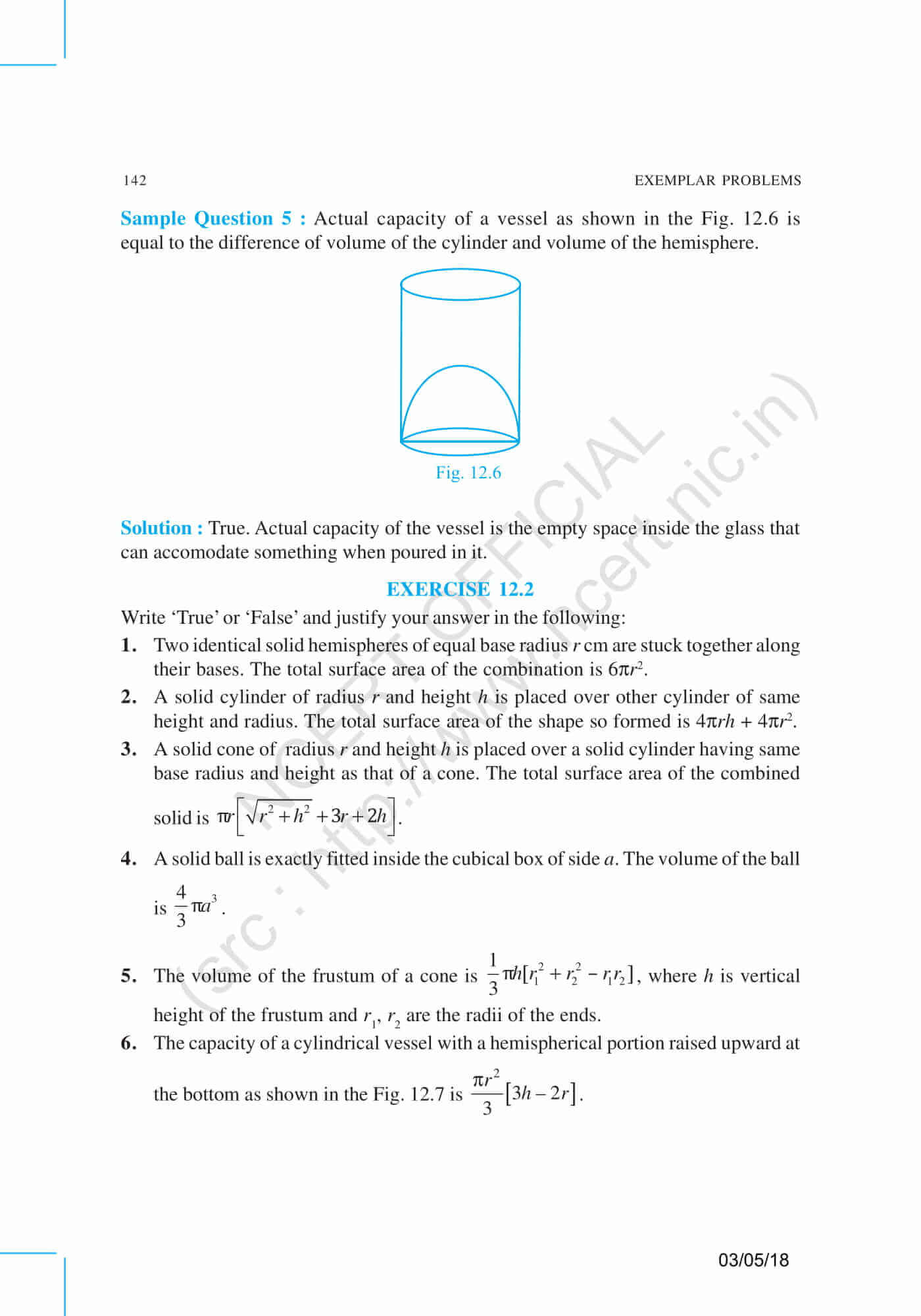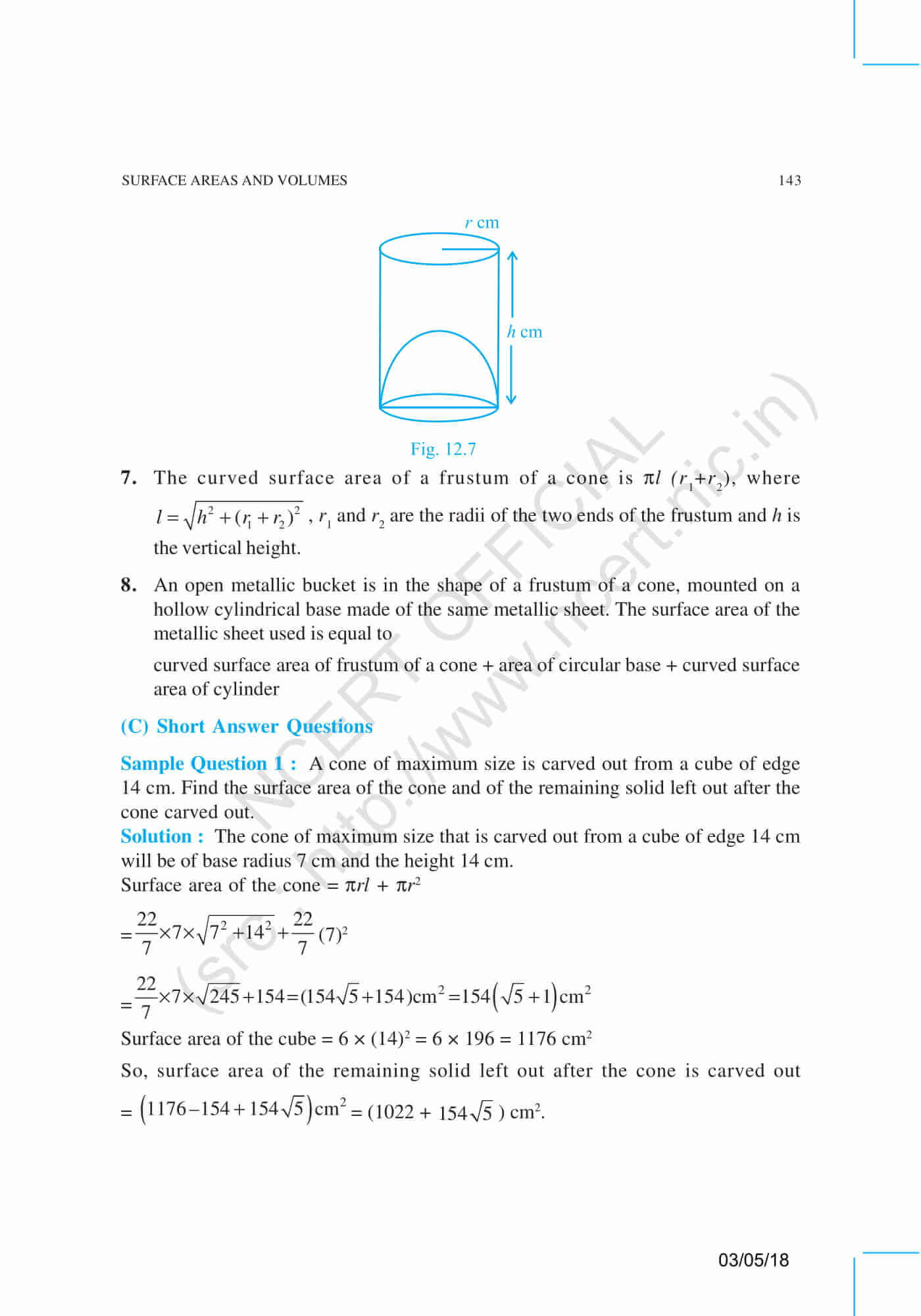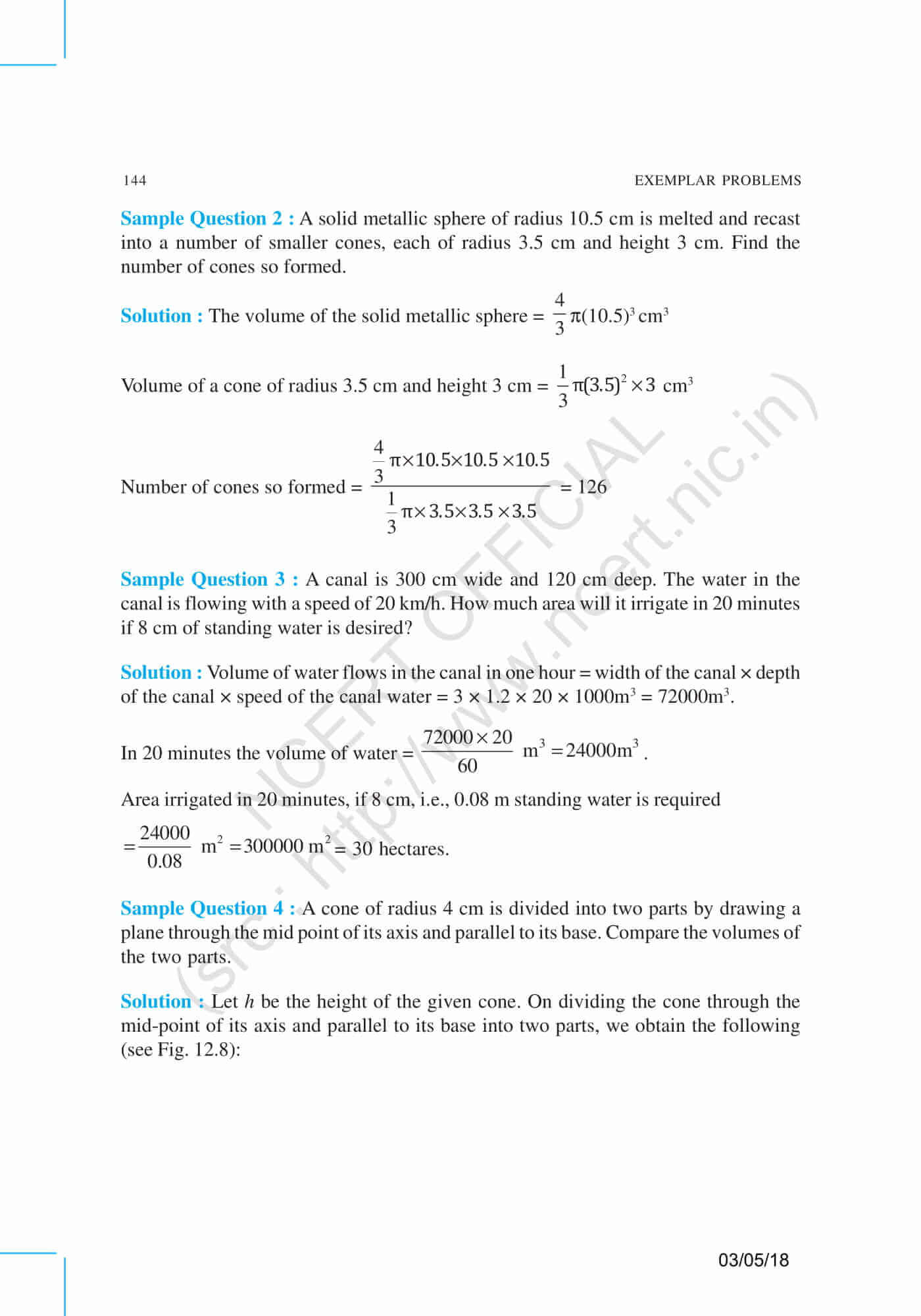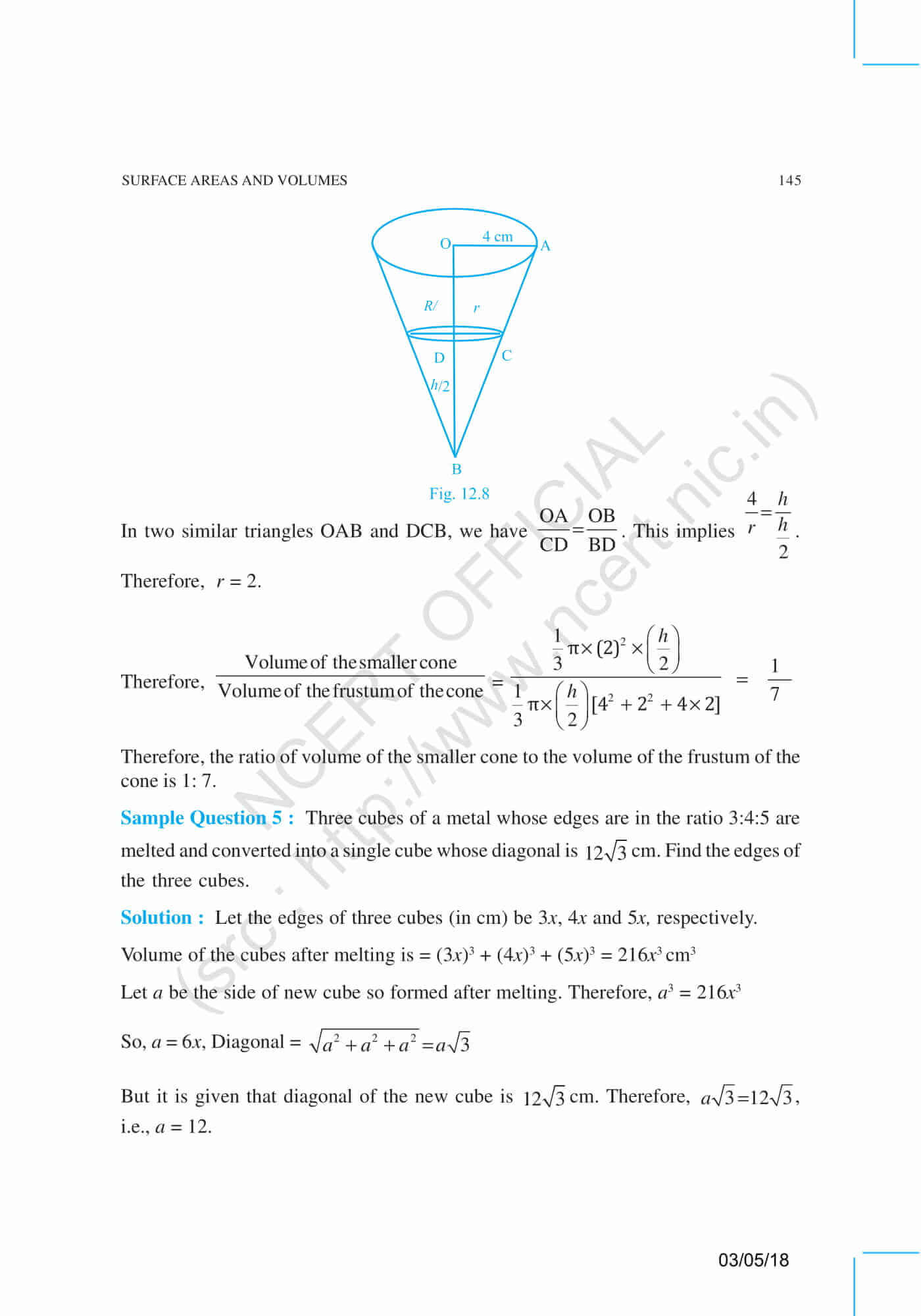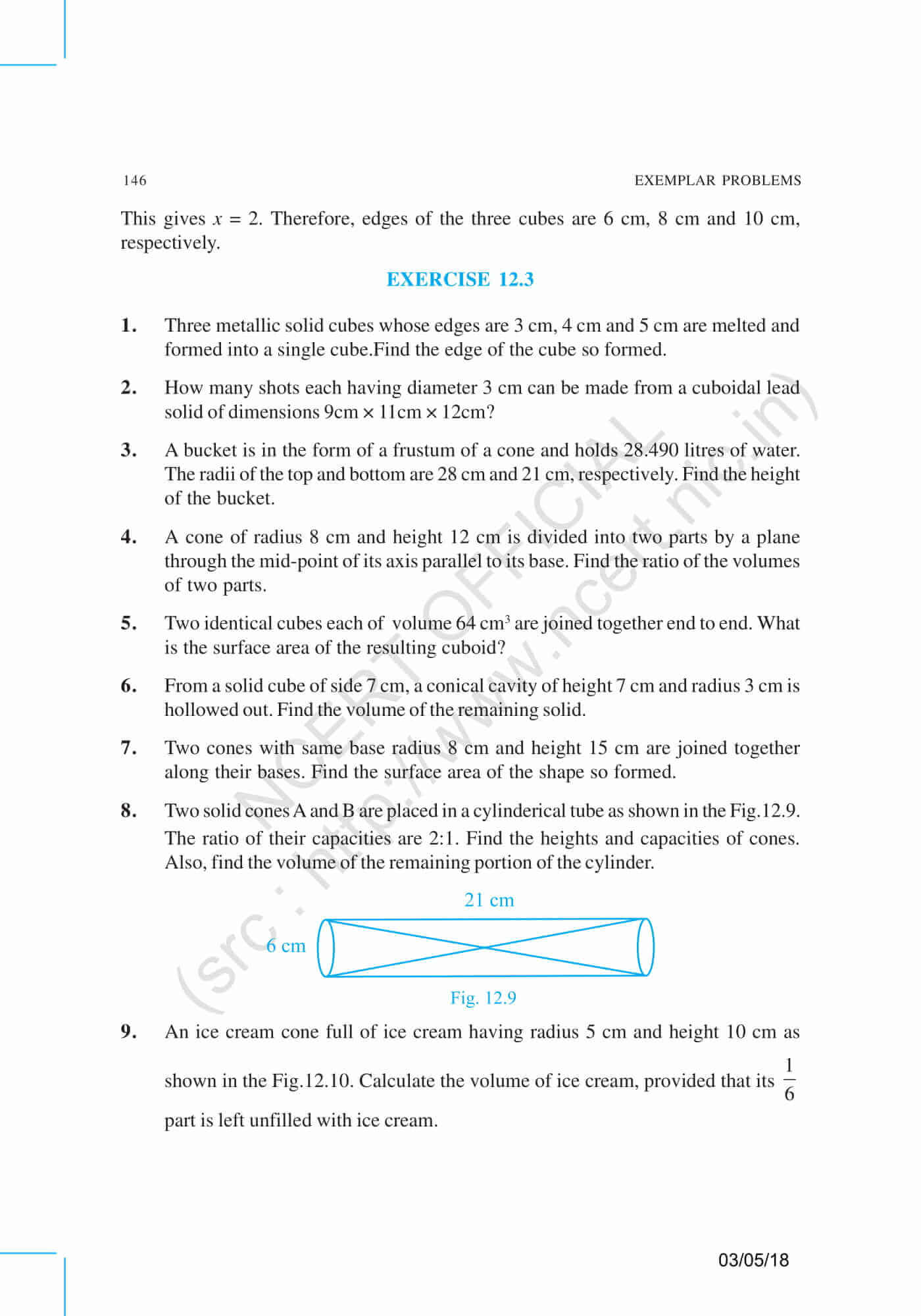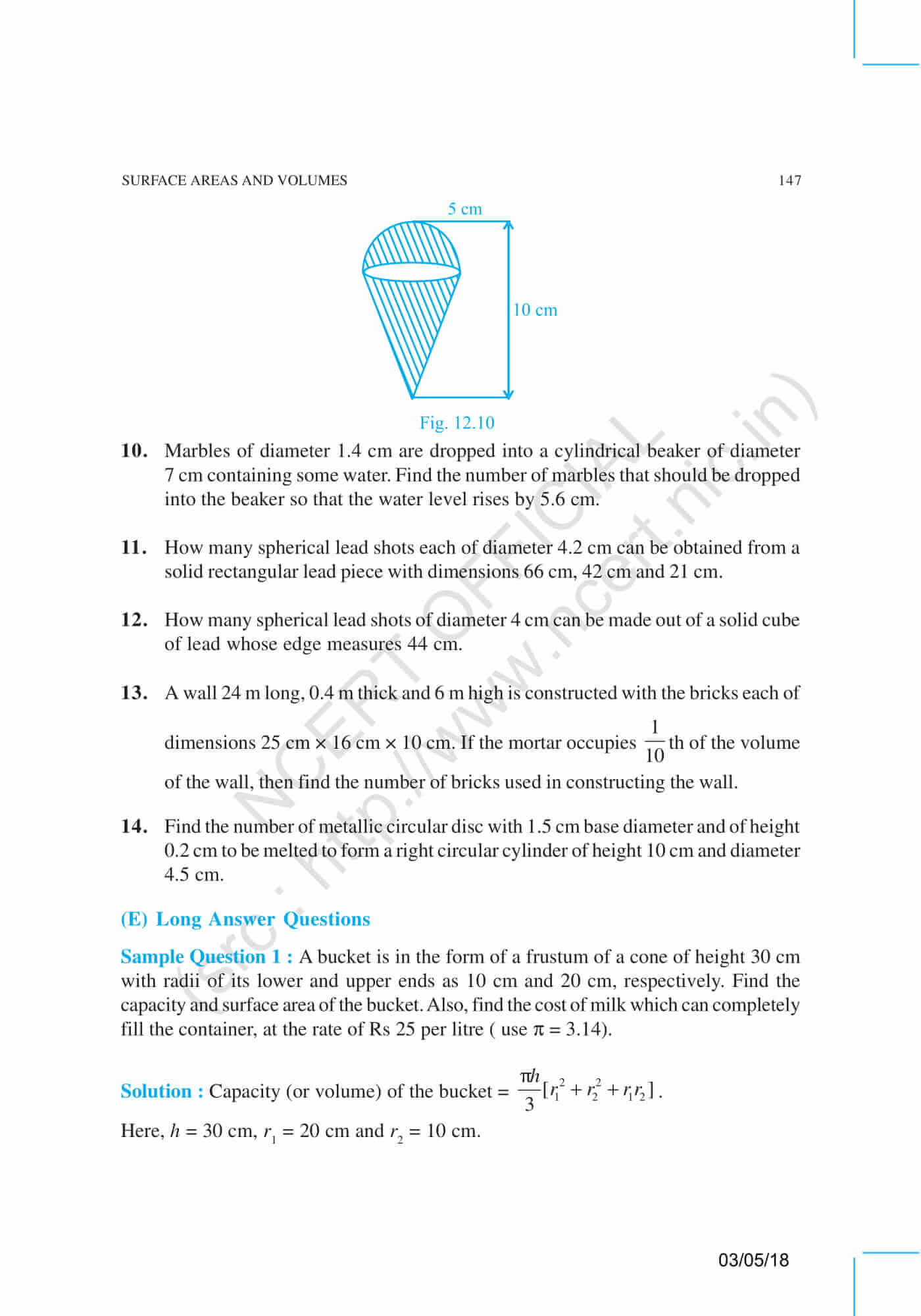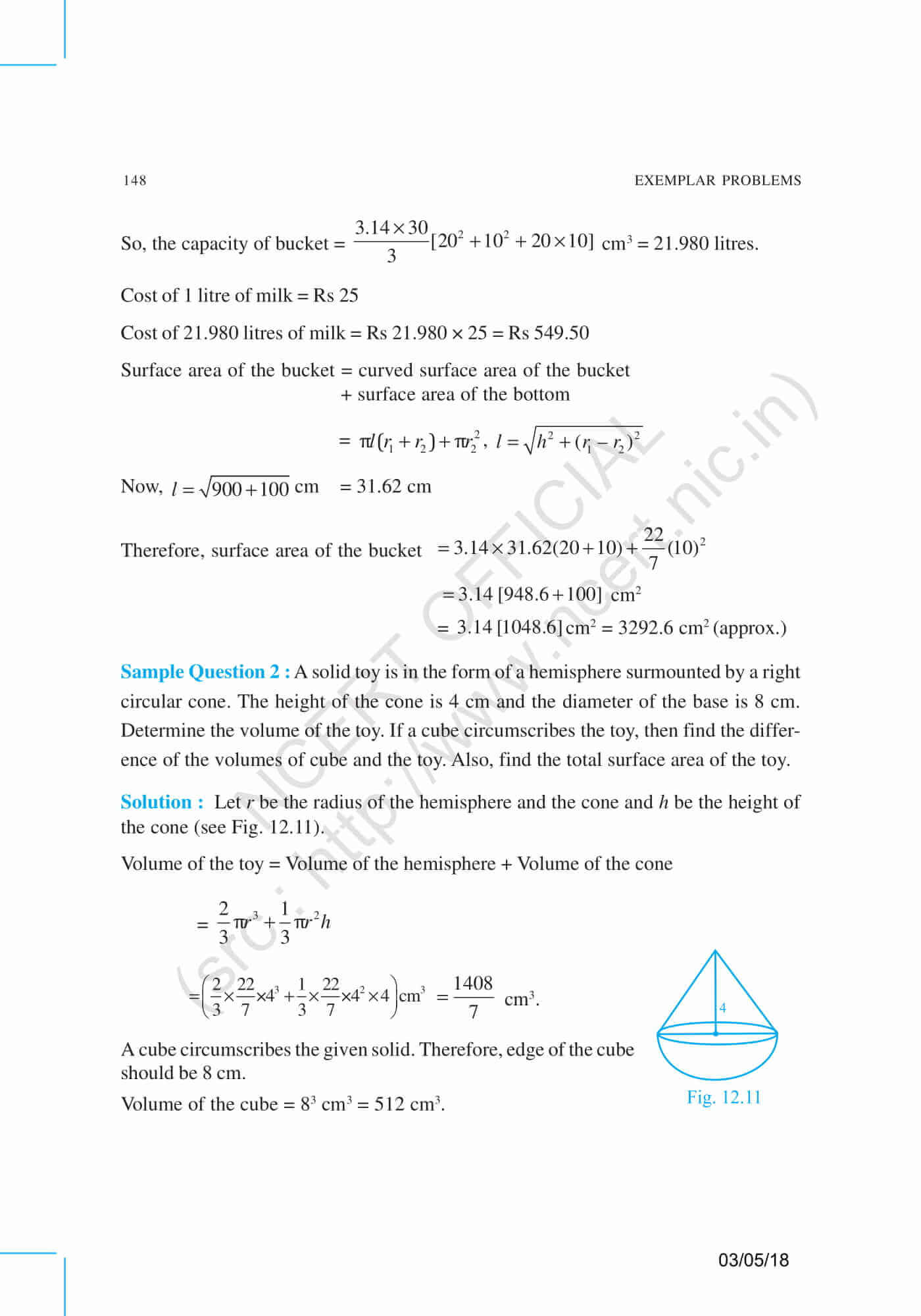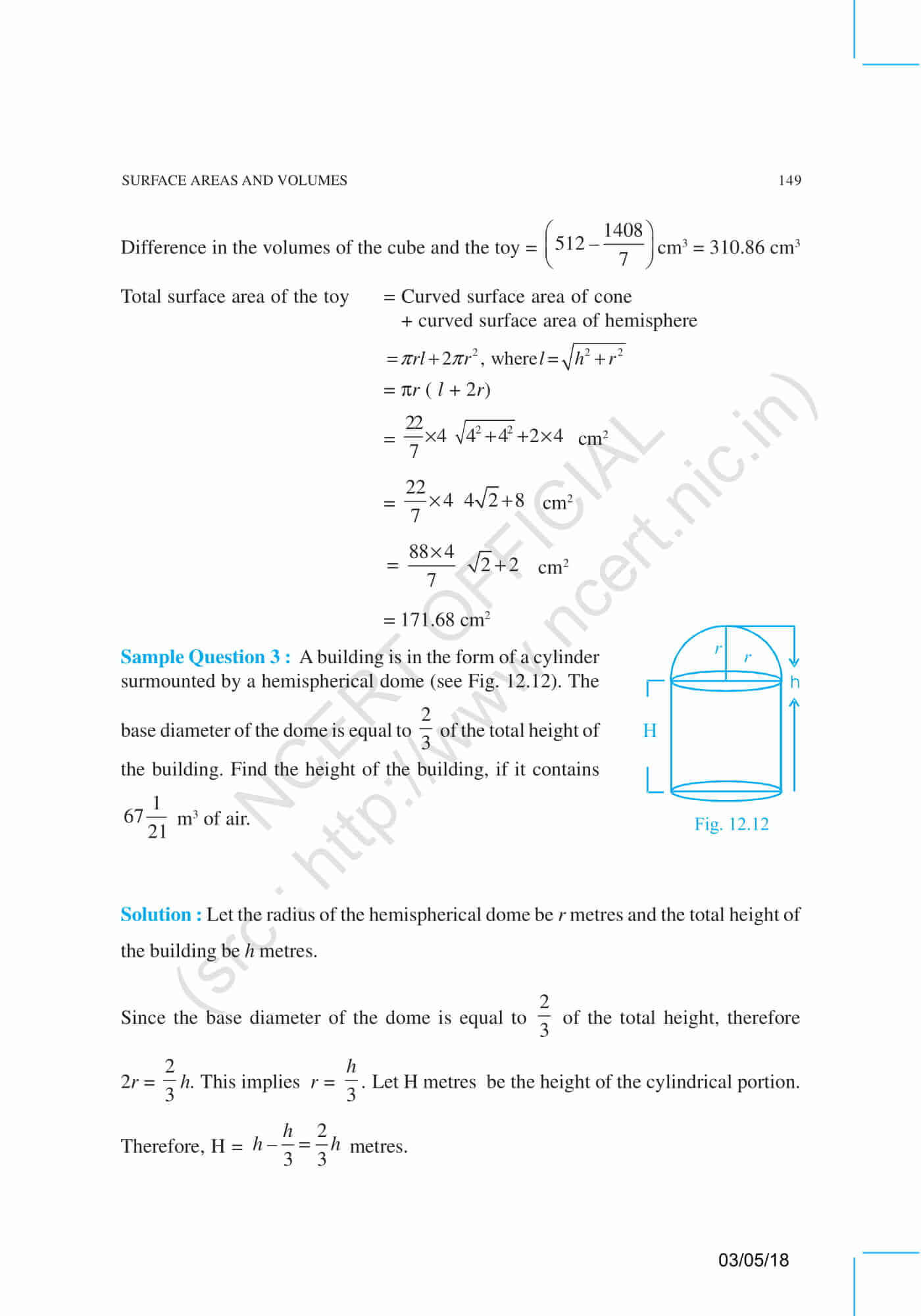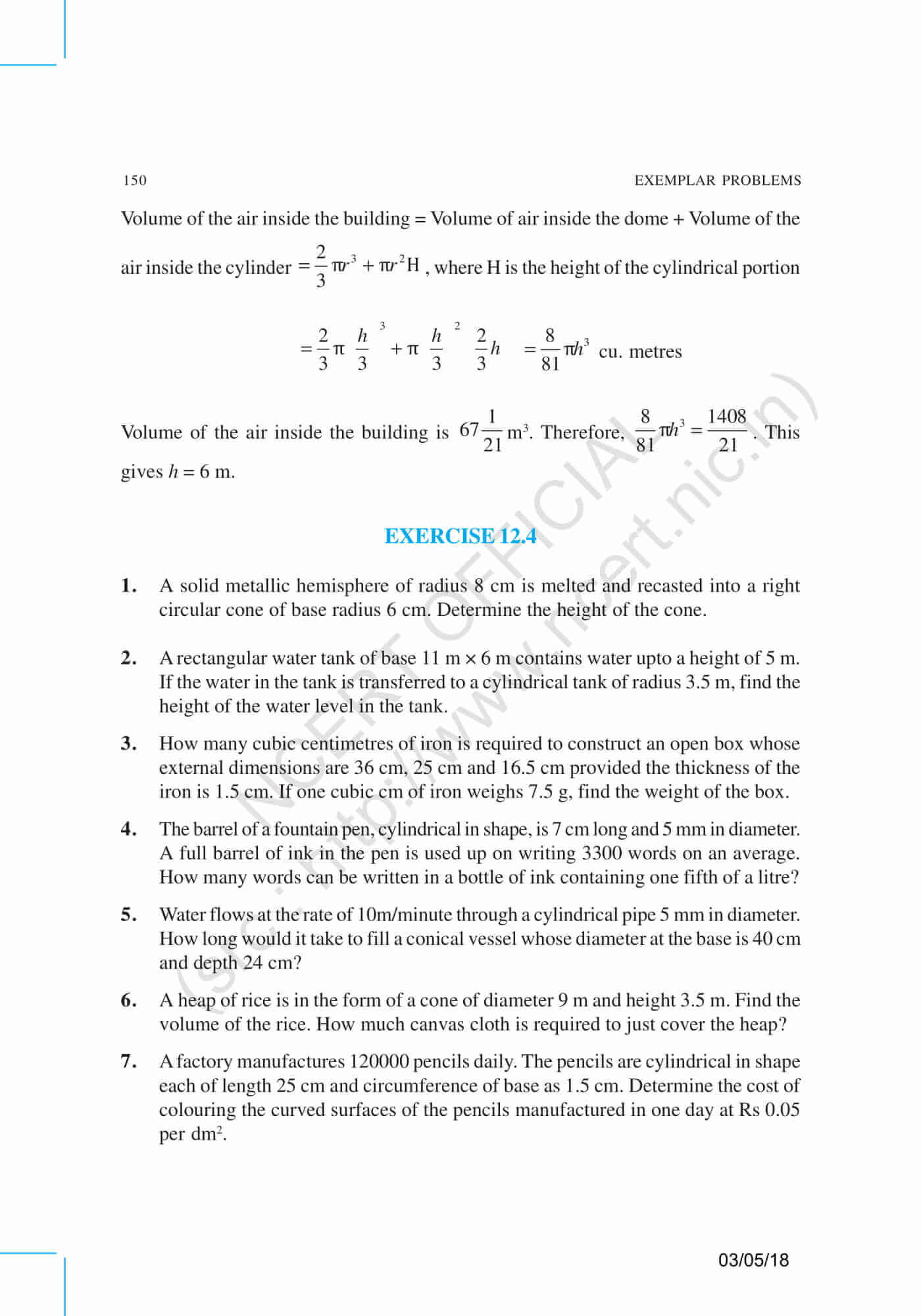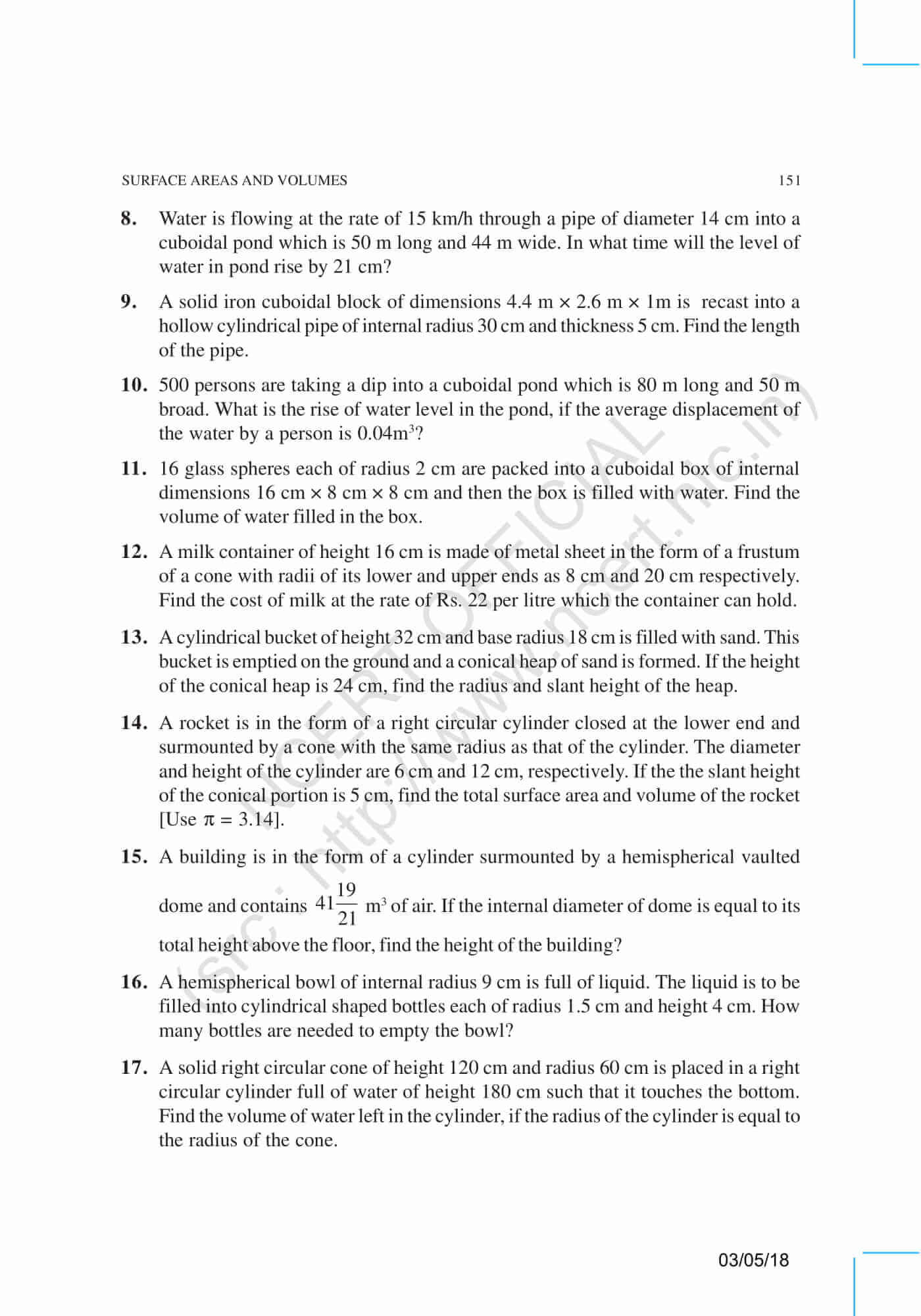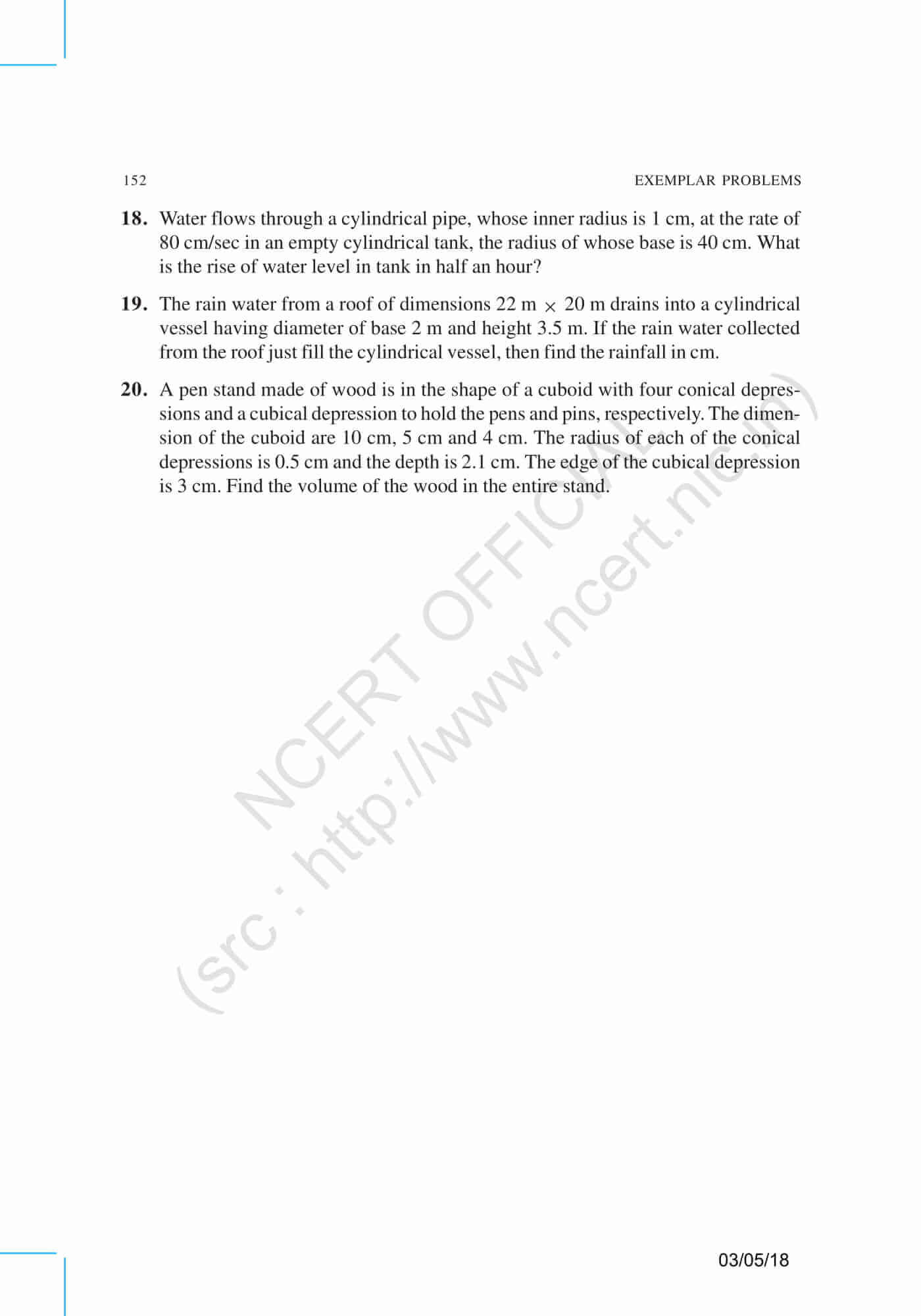 Click here to download the pdf of all exemplar for all the chapters. Download BYJU'S app to get personalized videos, explaining different types of Maths topics such as surface areas and volumes of solid objects, etc. and experience a new approach of learning to understand the concepts in an easy way.
Also Read