NCERT Exemplar Class 10 Maths Chapter 13 Statistics and Probability, provided here for students to prepare for board exams. Students can use the NCERT exemplar as a productive tool for studying as well as practicing sums. The exemplar also contains solved questions relevant to the exercise problems present in the textbook. Moreover, it will allow students to have a thorough revision of the entire chapter and be prepared to face the exams.
Class 10 Maths NCERT Exemplar for Statistics and Probability
These exemplars problems and solutions are designed by Maths experts with respect to CBSE syllabus, which covers the following topics of Statistics and Probability given below;
Determining the mean of grouped data by direct method, assumed mean method, step-deviation method
Finding the mode of the given data
To find the median of the grouped data
Representation of Cumulative Frequency Distribution graphically
Chapter 13 basically has problems based on the different statistical measures like mean, mode, and median. Students will learn about how to solve these problems and also about the concept of cumulative frequency, its distribution, cumulative frequency curves, and more. Additionally, students will also develop an experimental approach to probability. Students will explore concepts like multiplication rule of probability, the Bayes' theorem, and independence of events.
To facilitate easy learning and help students understand the chapter in full detail, free NCERT exemplar for class 10 Maths Chapter 13 is provided here which can be further downloaded in the form of a PDF. Students can also download the other source of learning from BYJU'S such as notes, exemplar books, NCERT Maths solutions for class 10 and question papers to prepare for their exams and score good marks. Solving sample papers and previous year question papers also gives an idea of question types asked in the board exam from chapter Chapter 13 Statistics and Probability.
Students can have a glance of NCERT Exemplar Class 10 Maths Chapter 13  PDF below.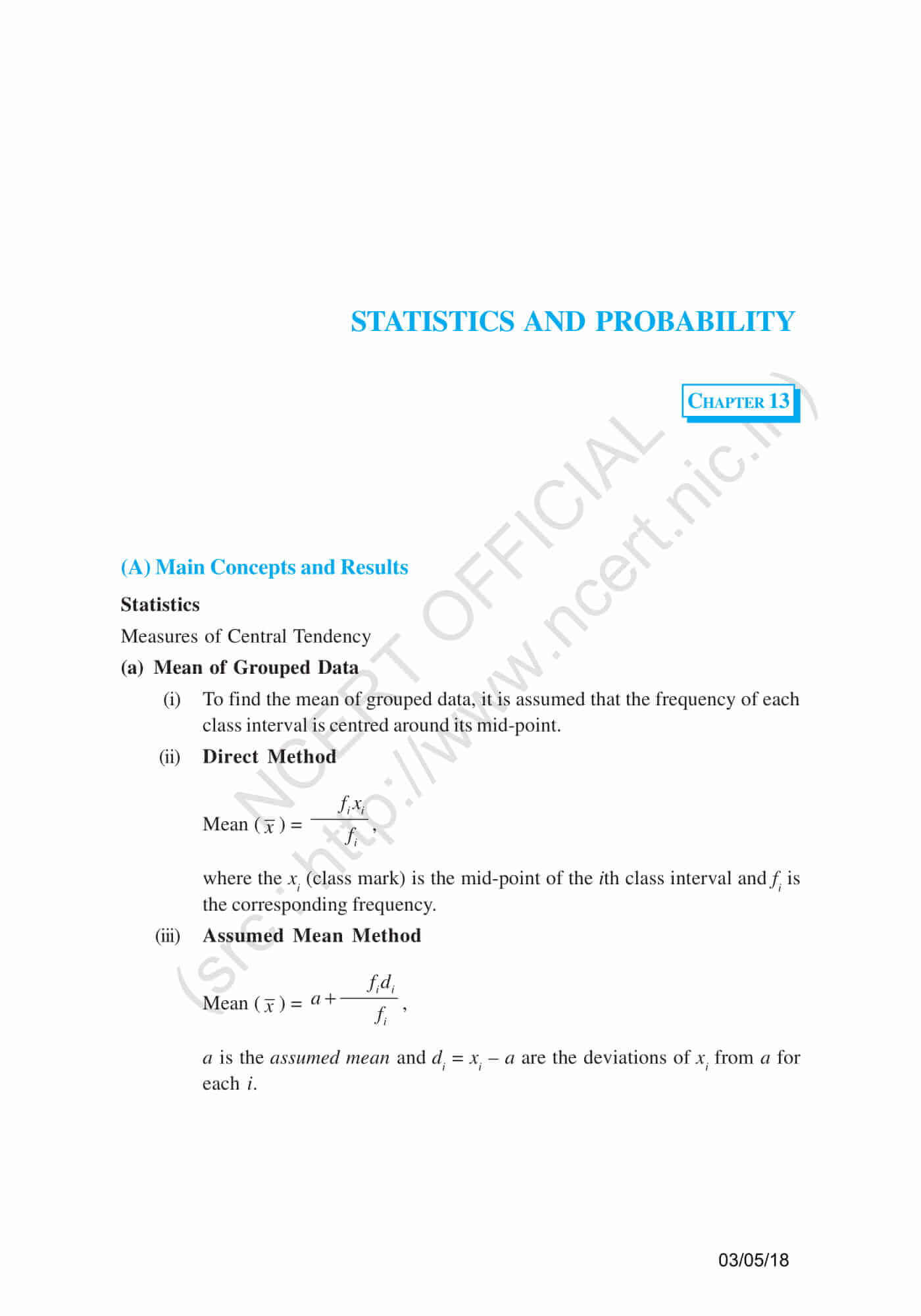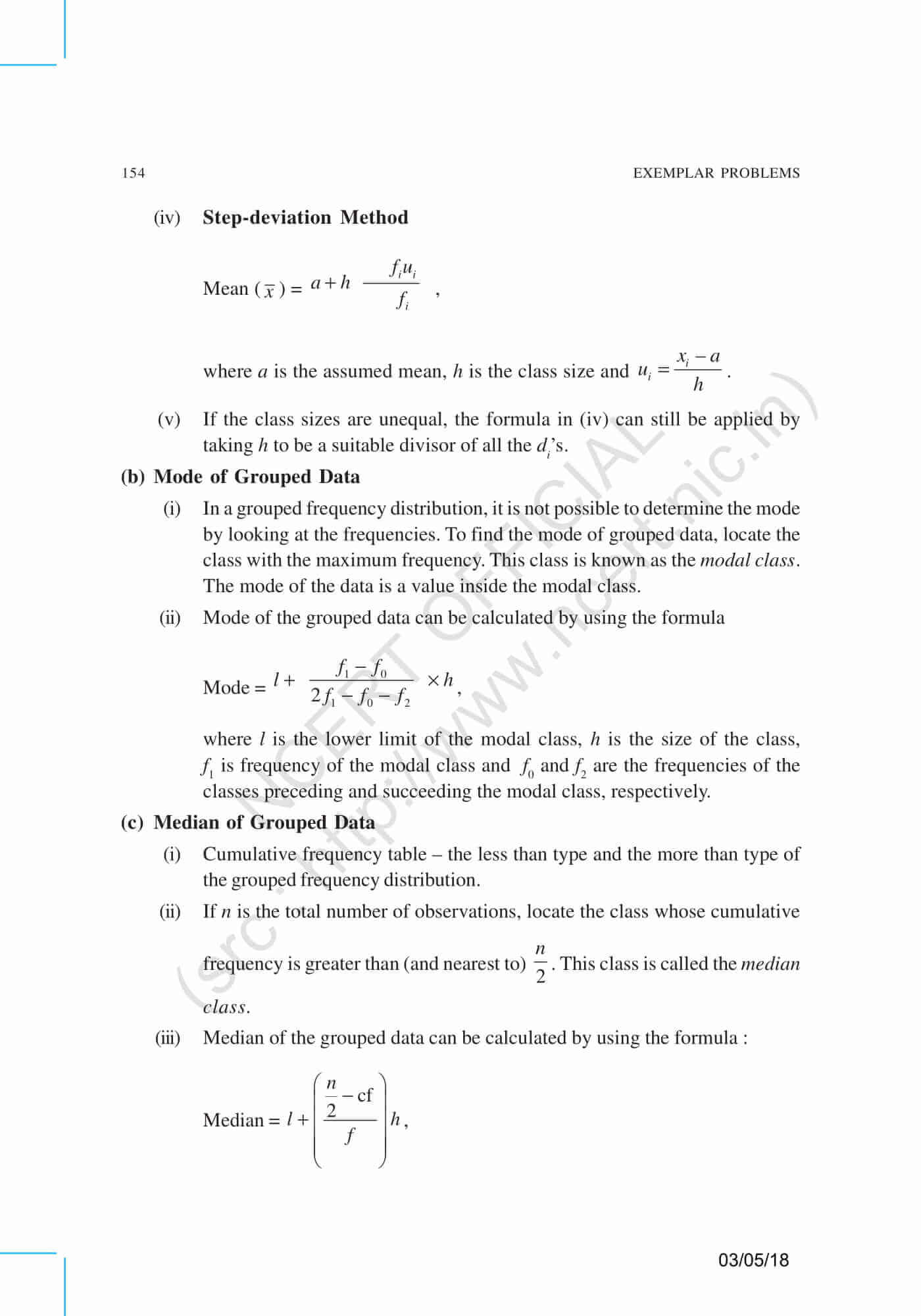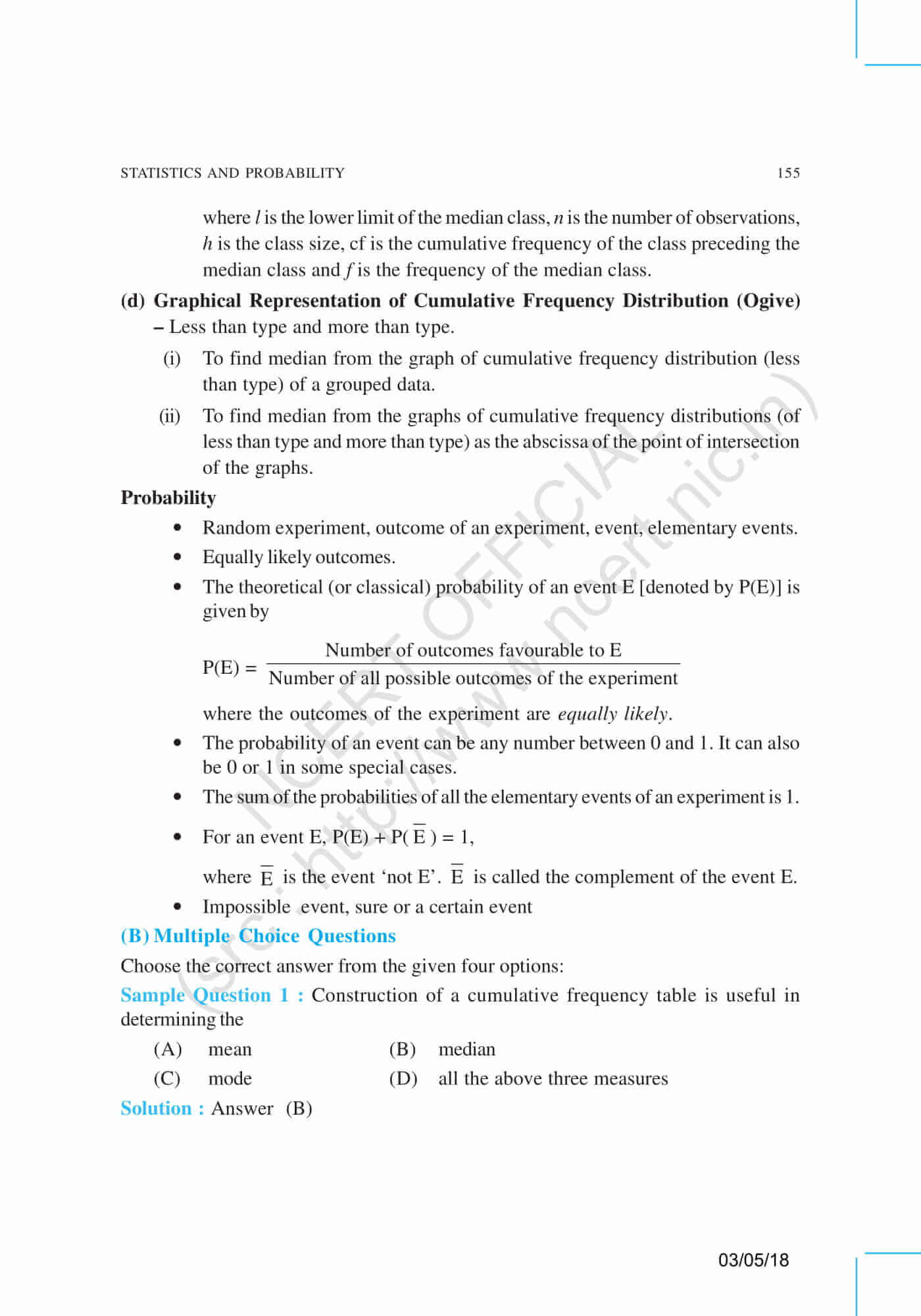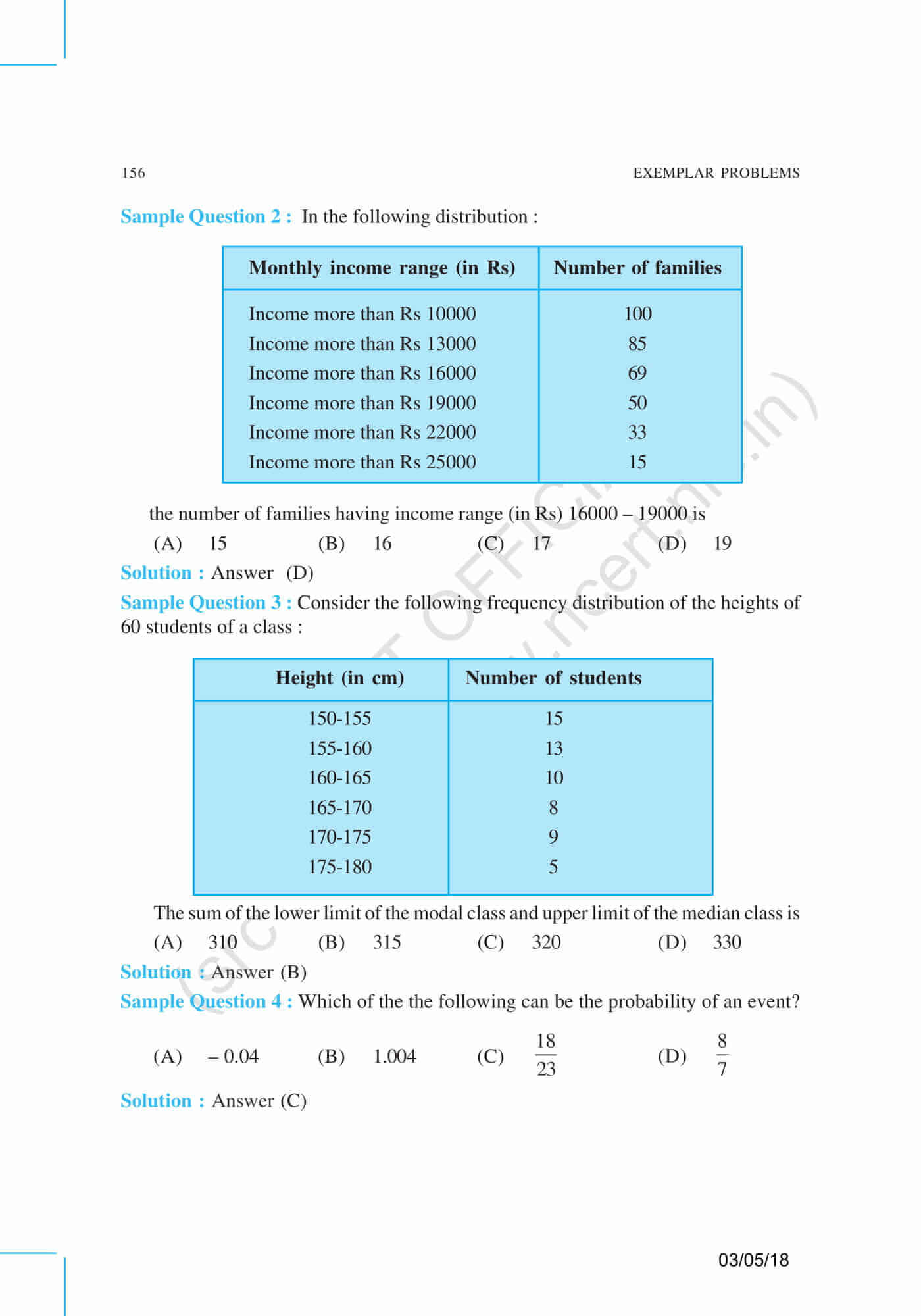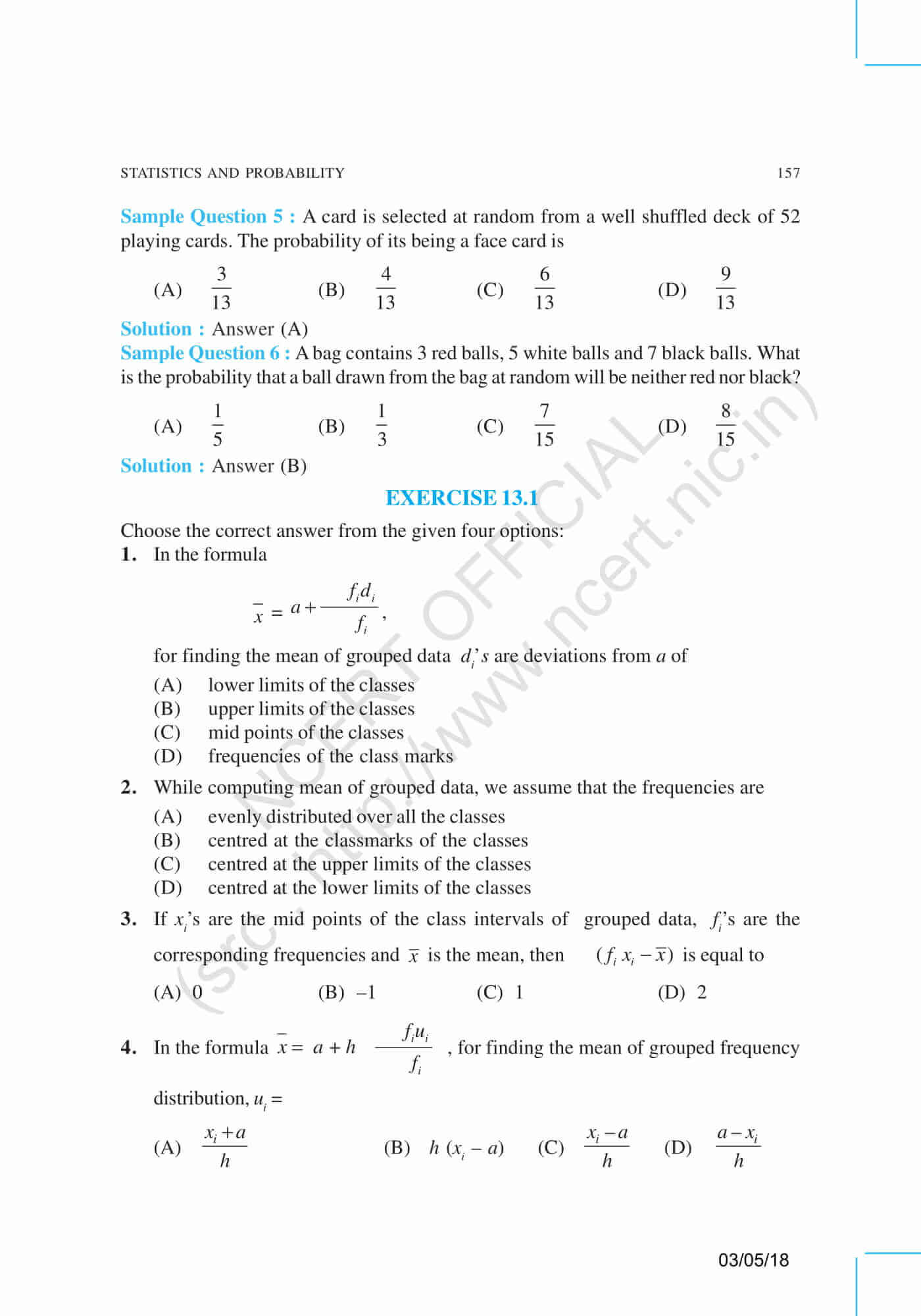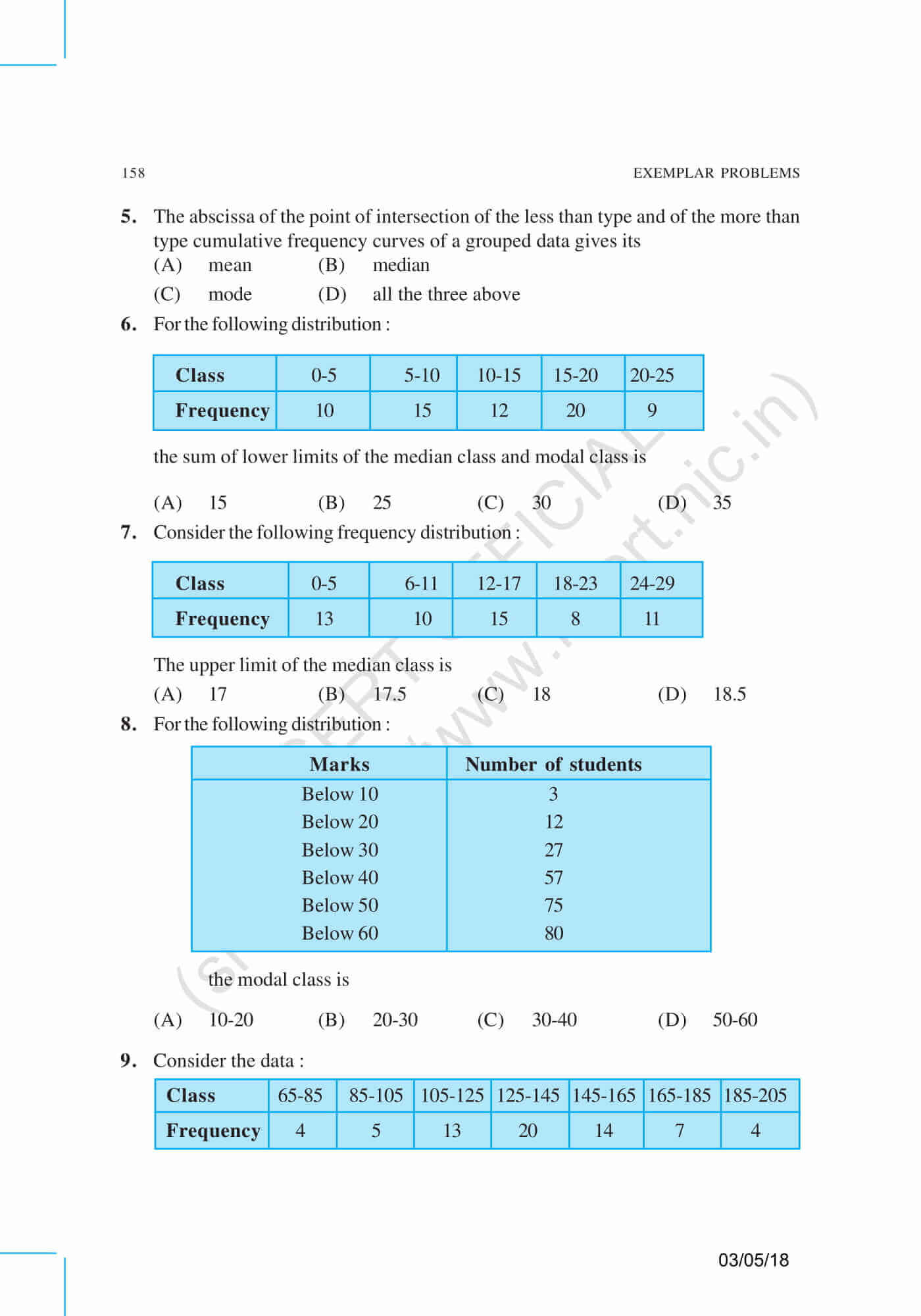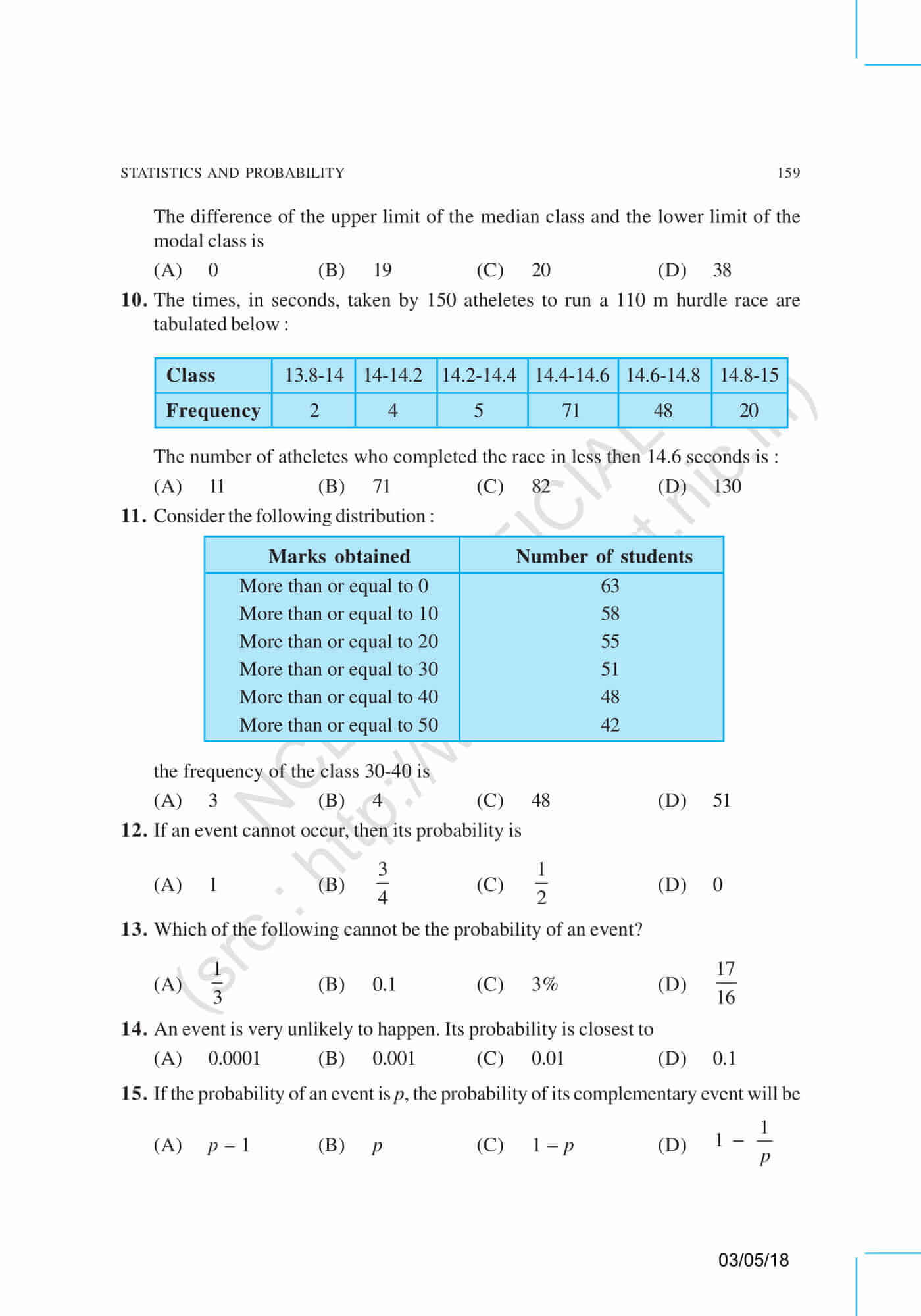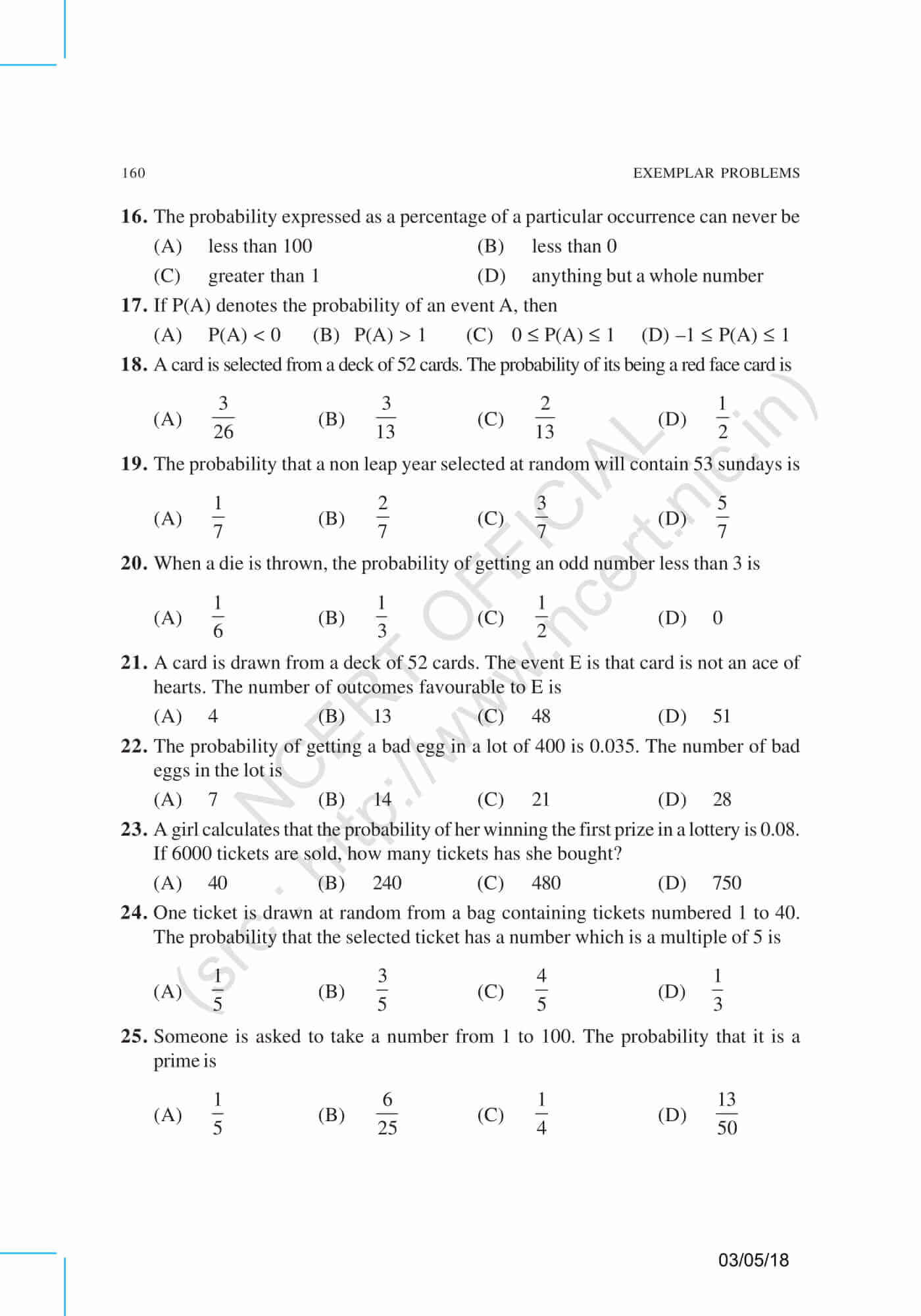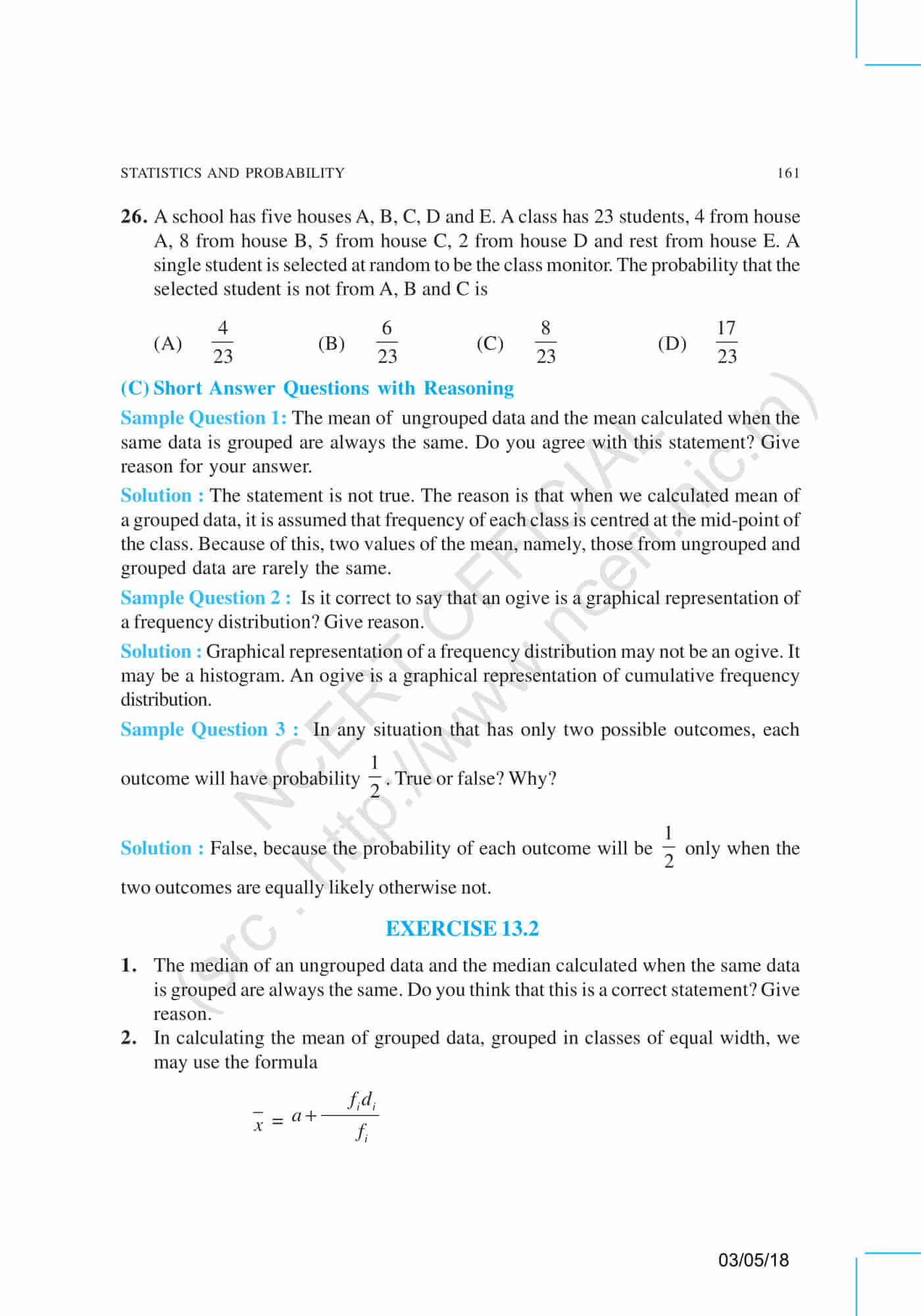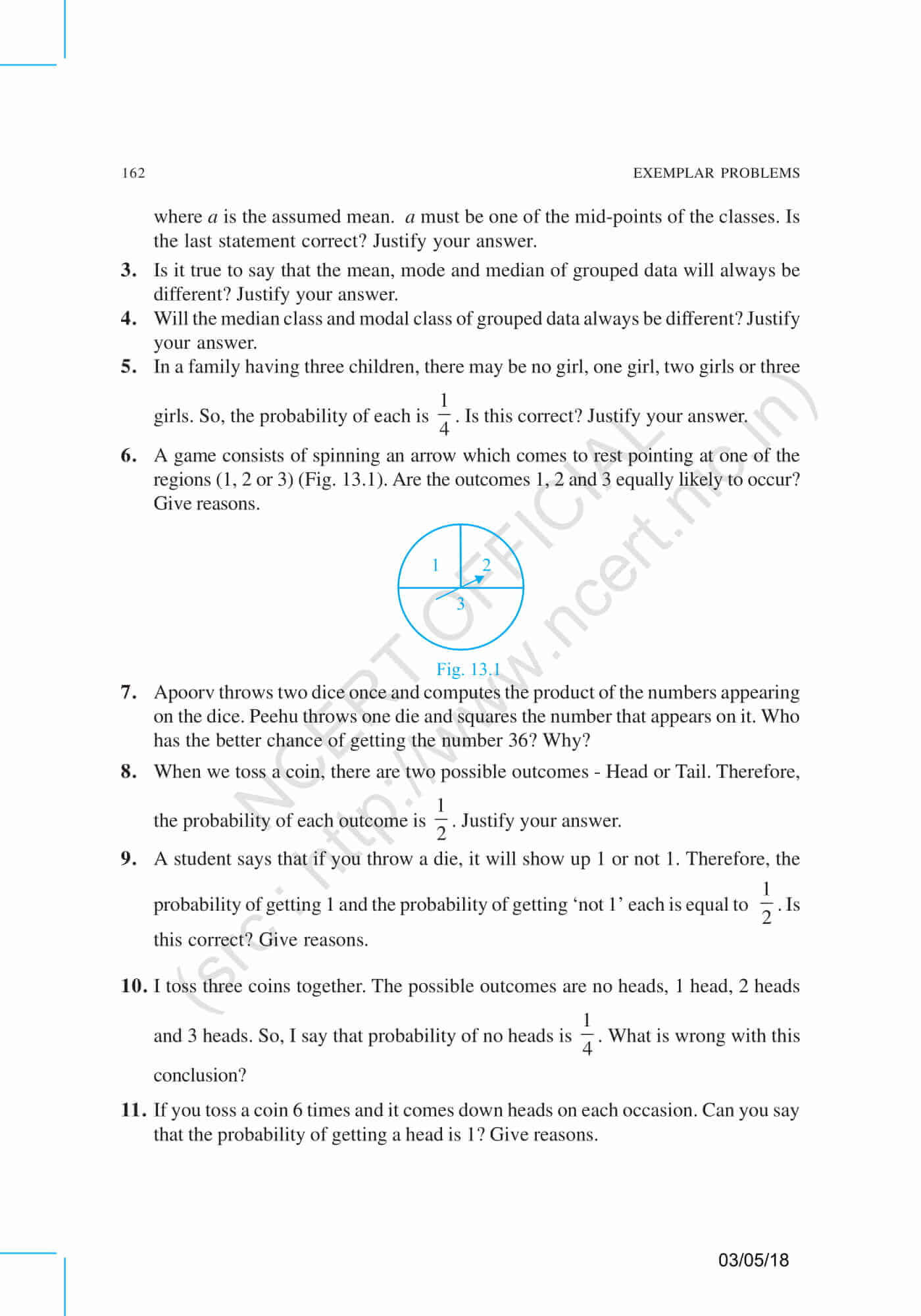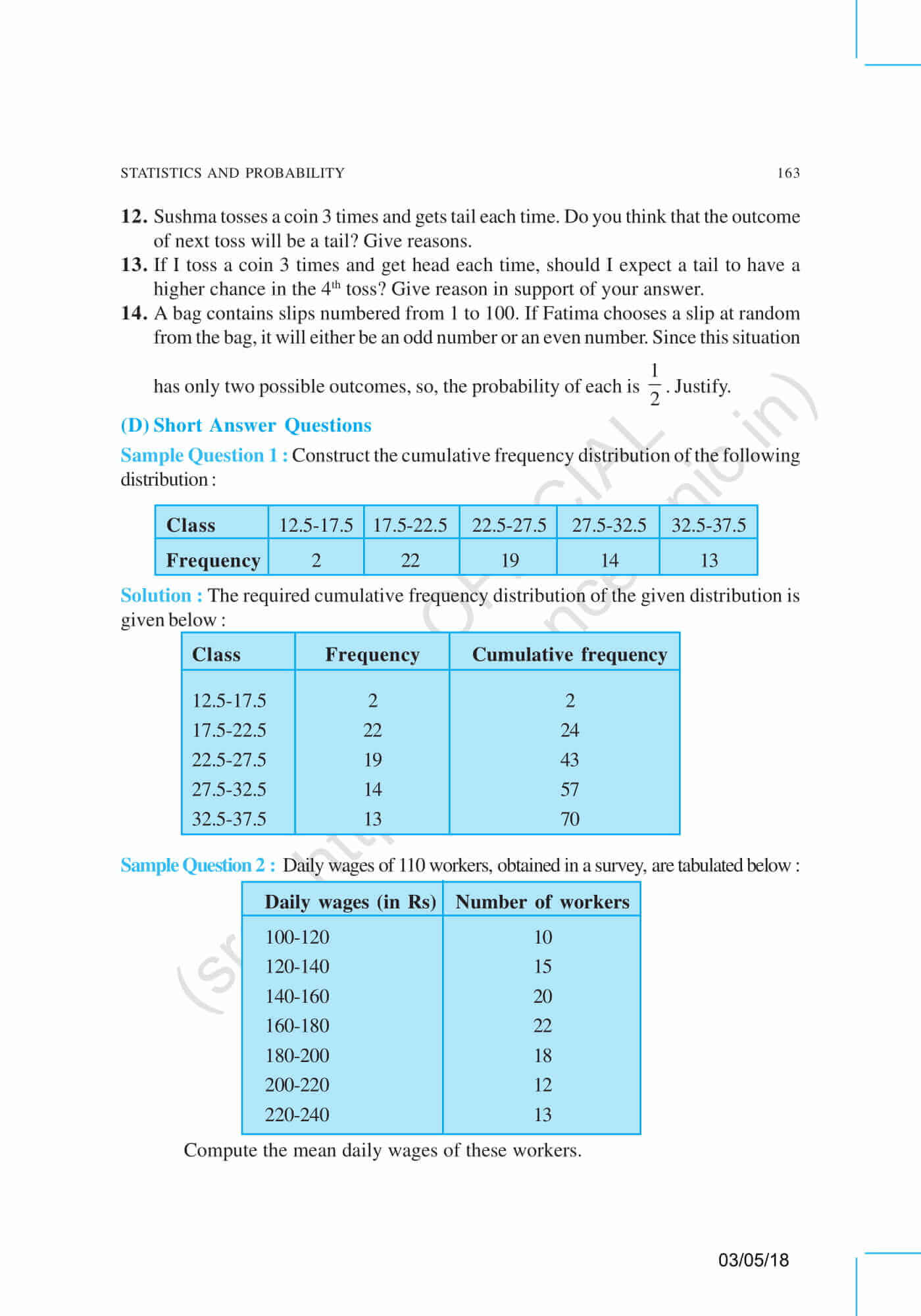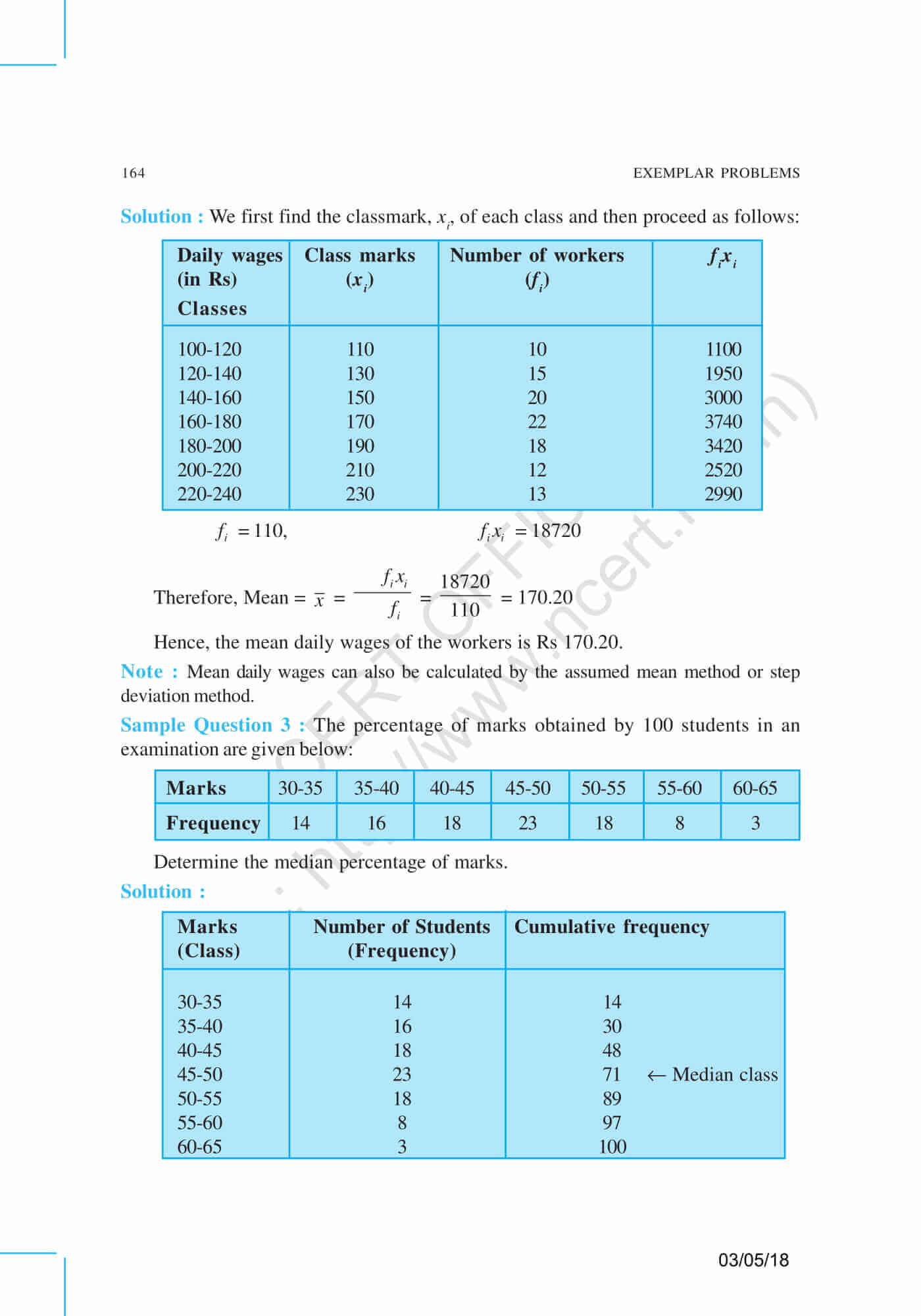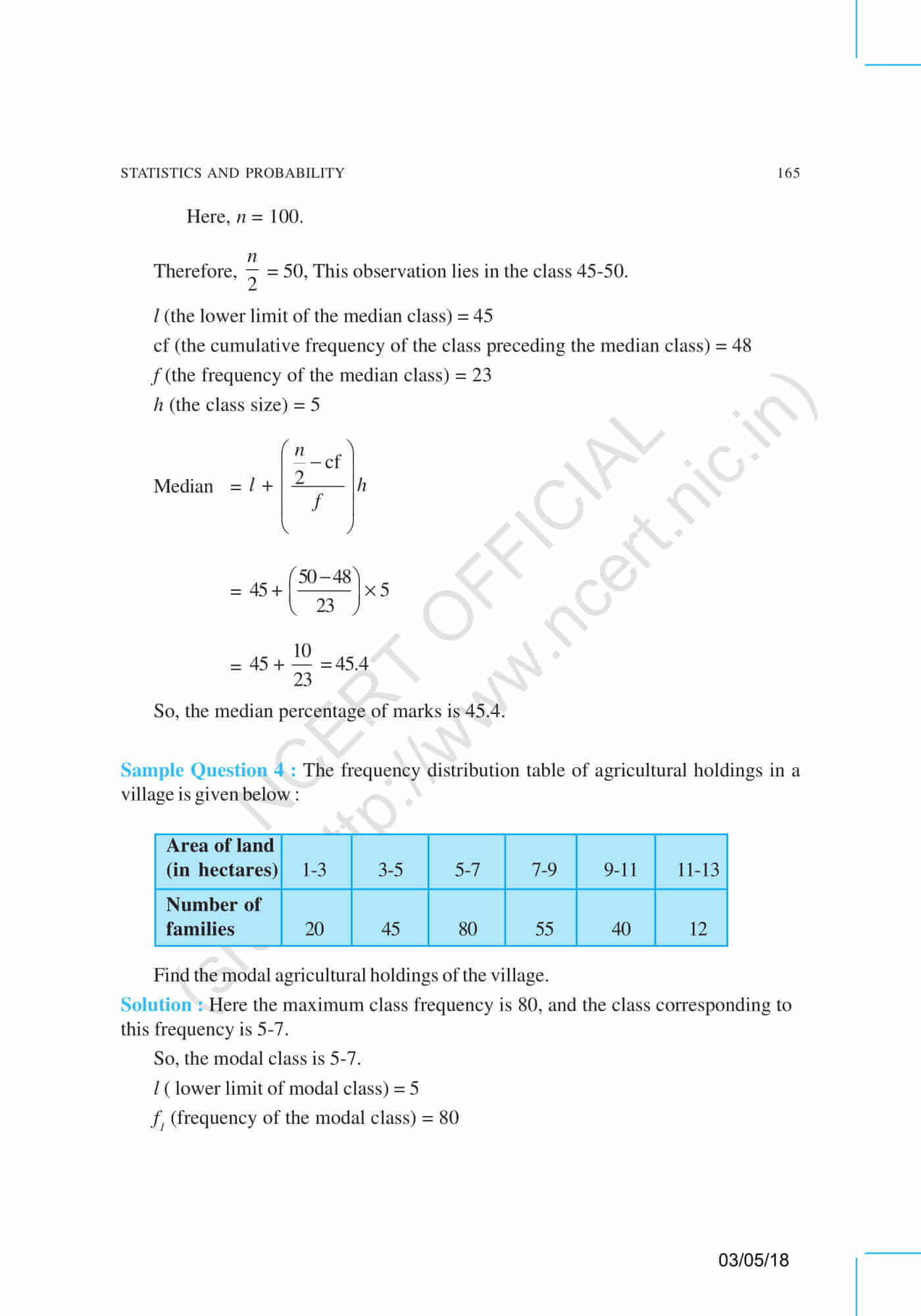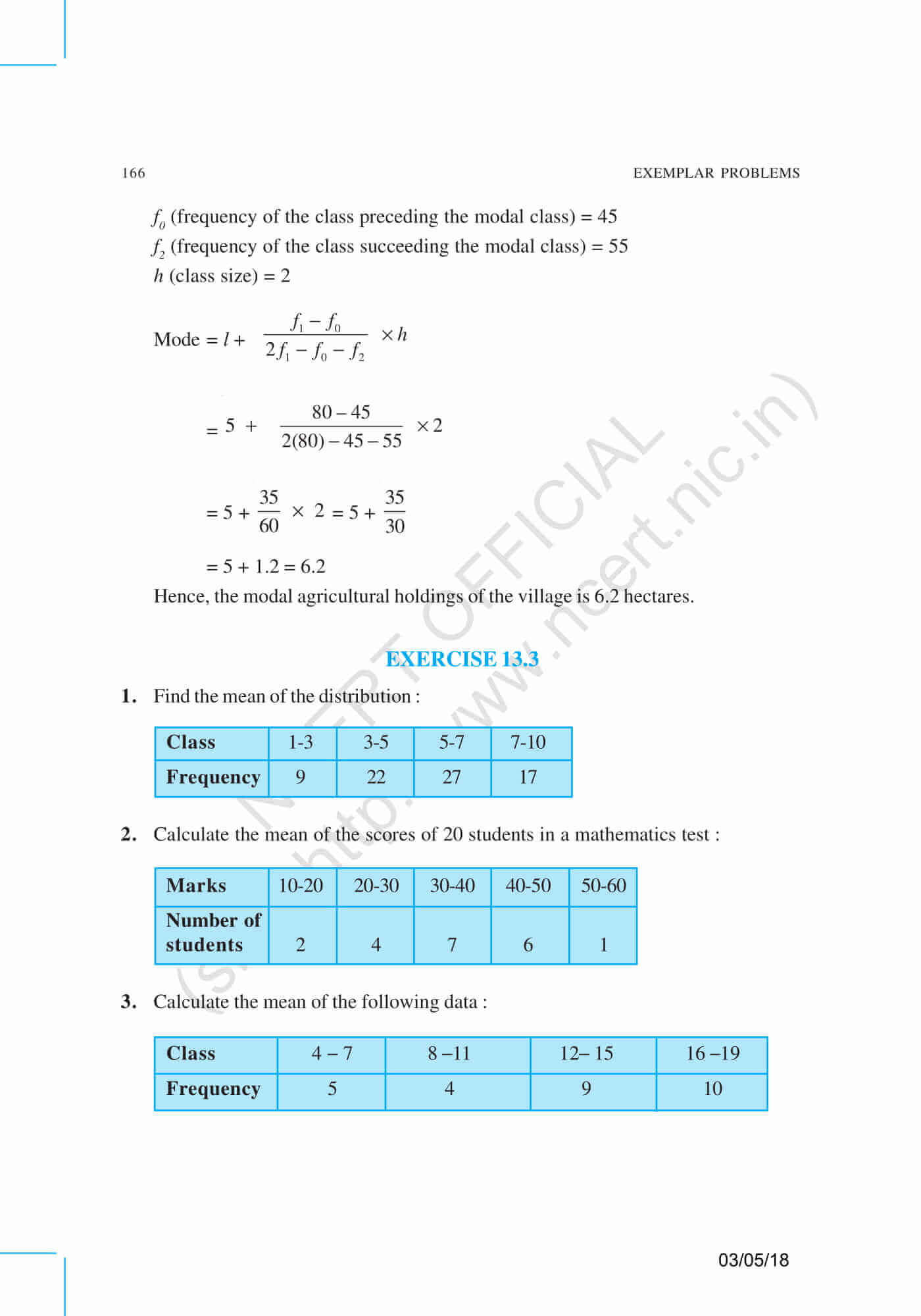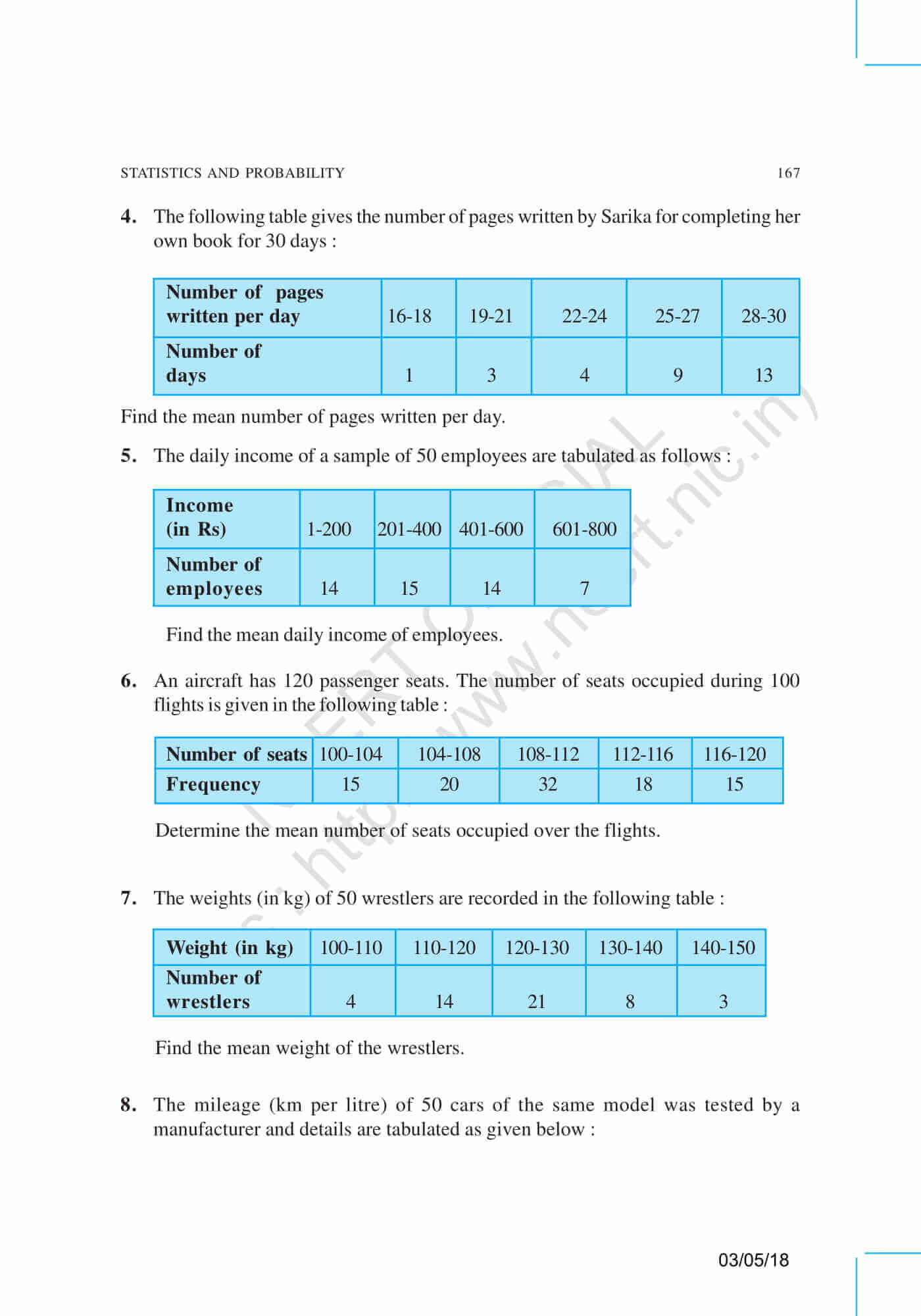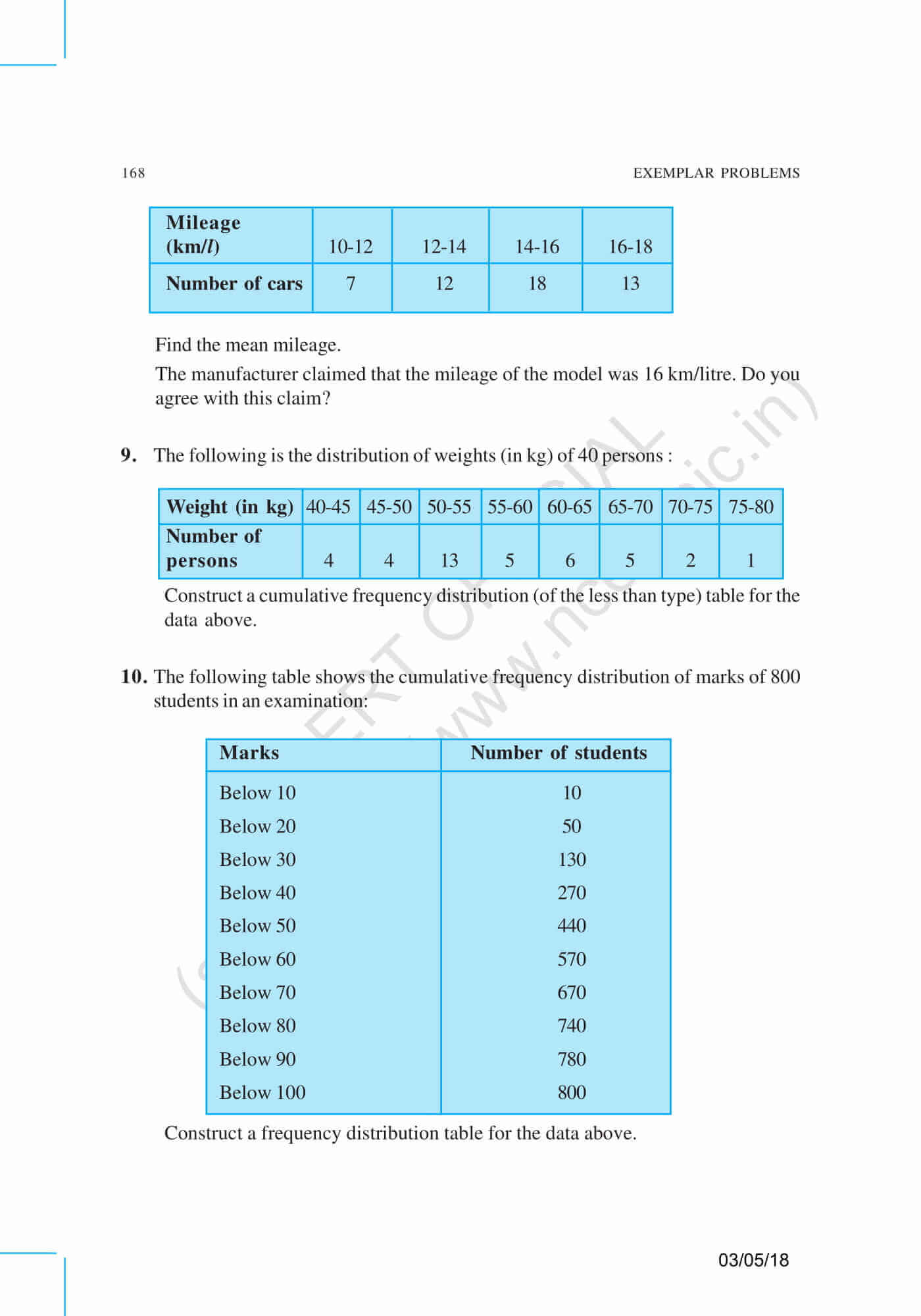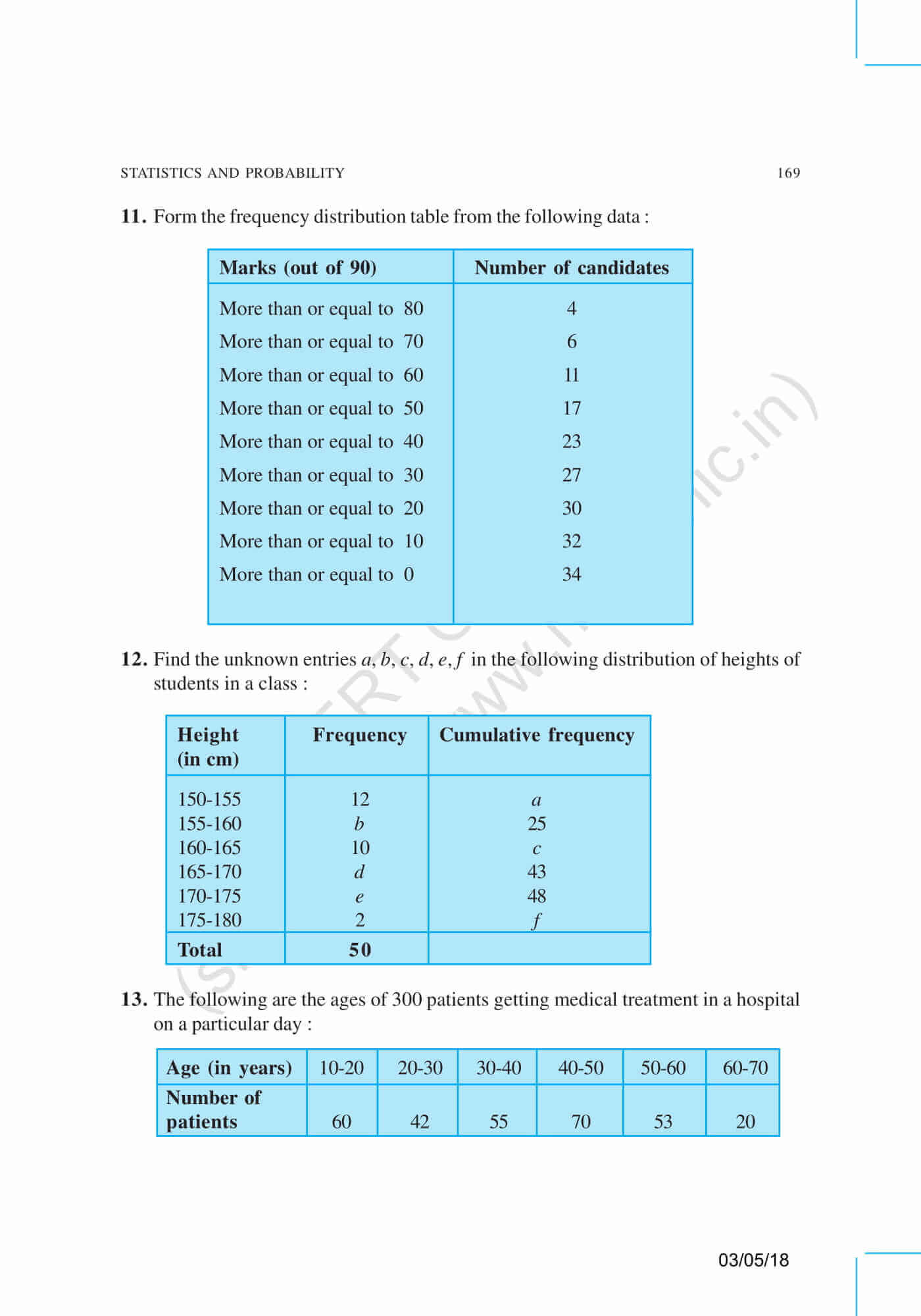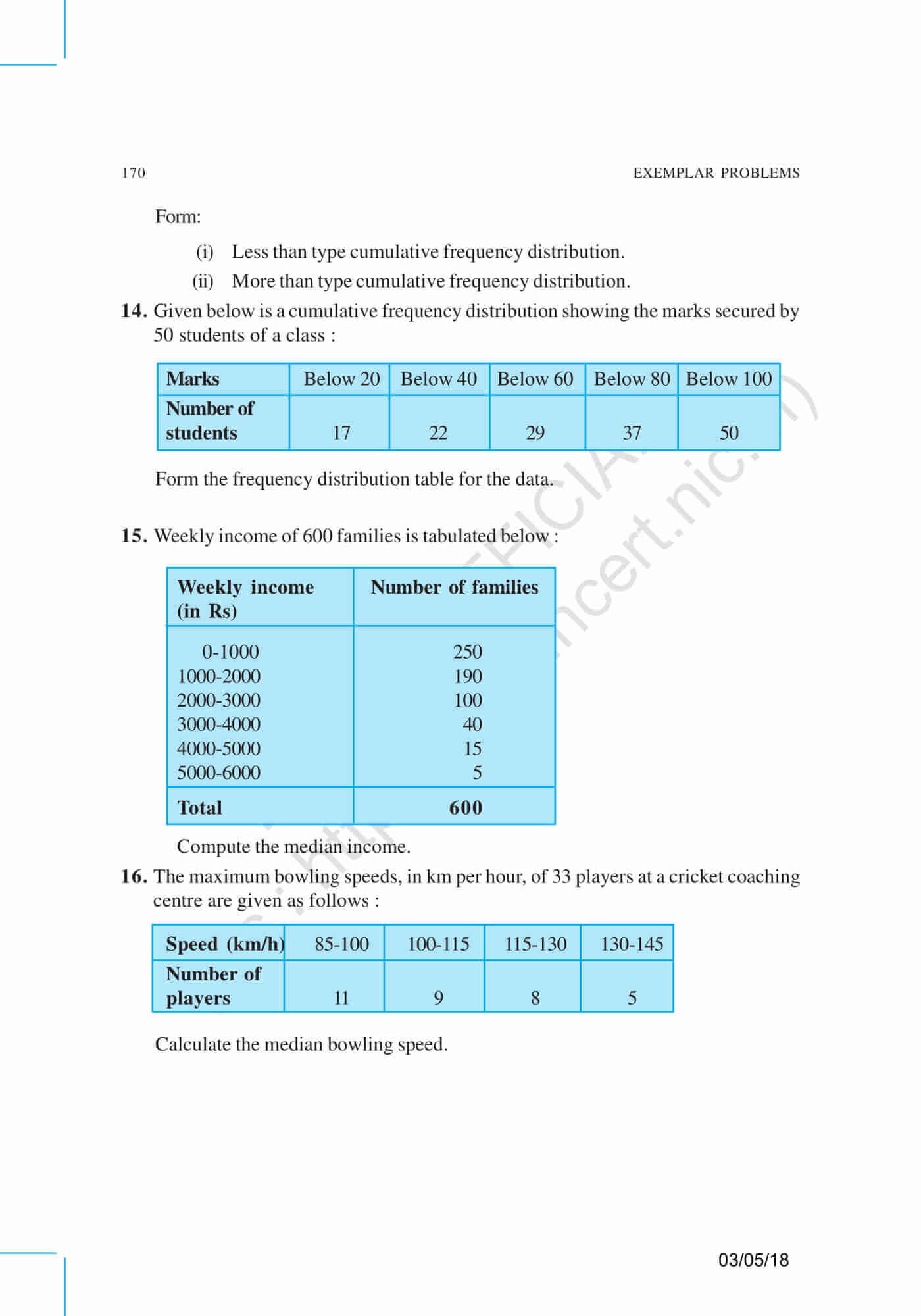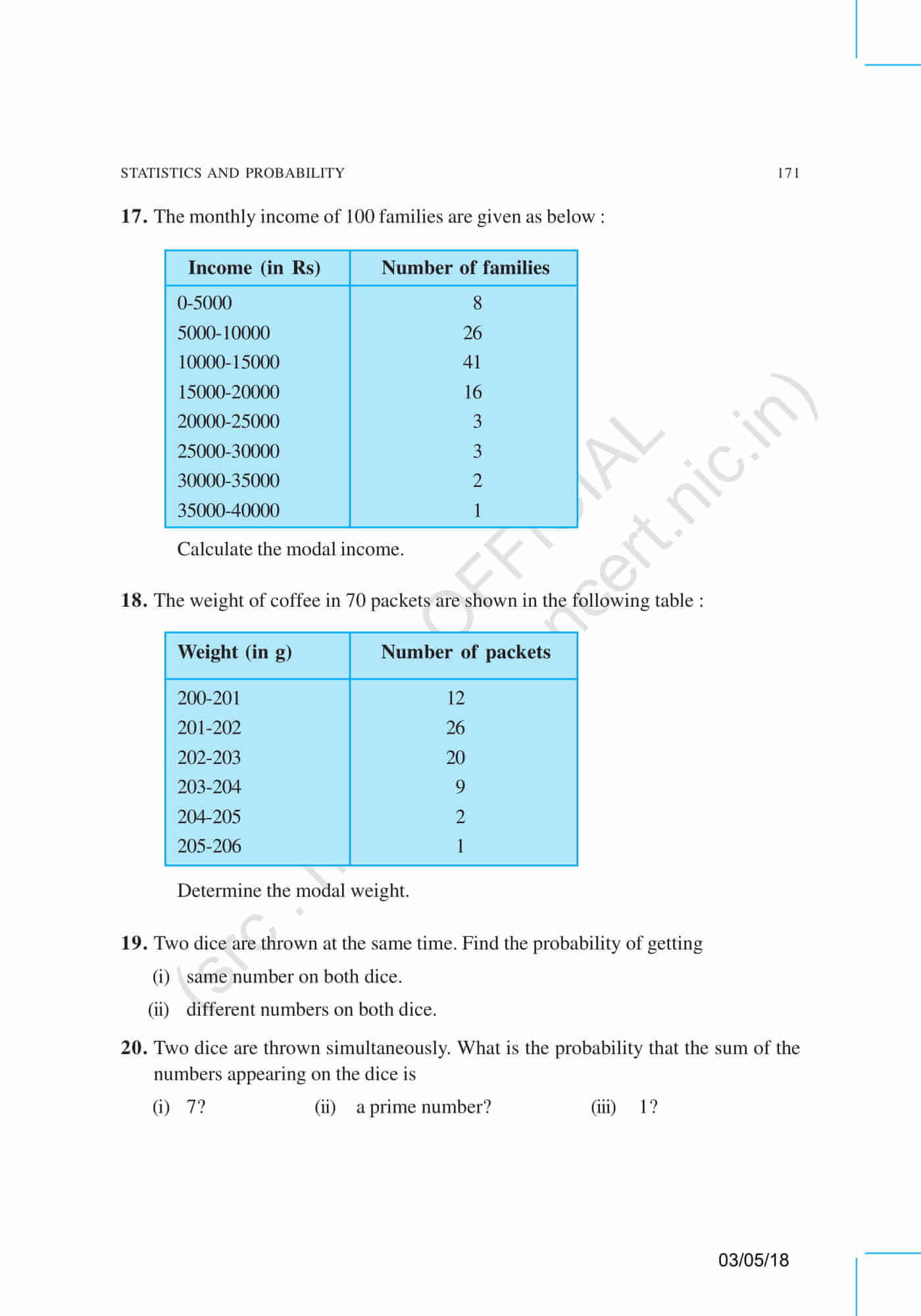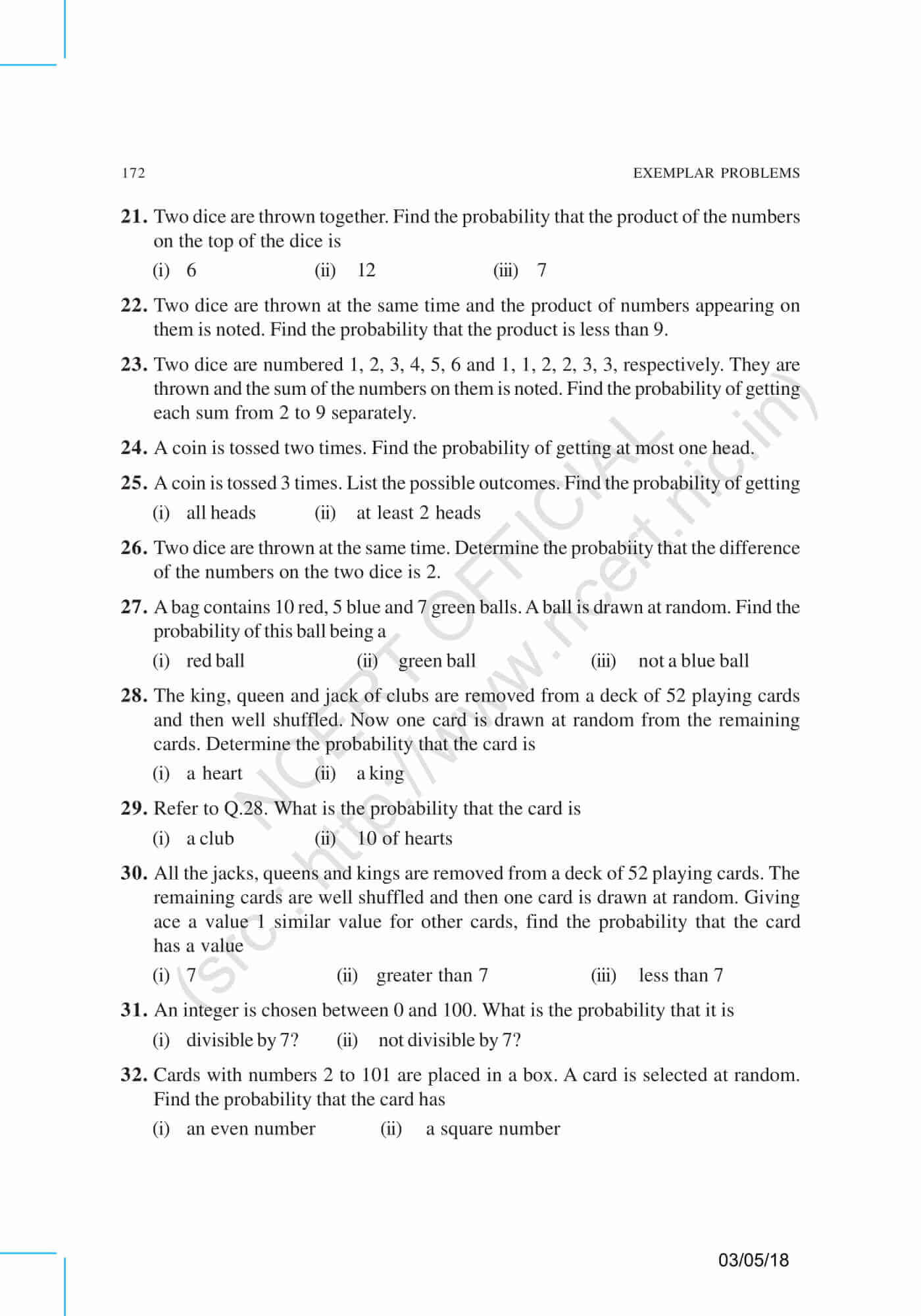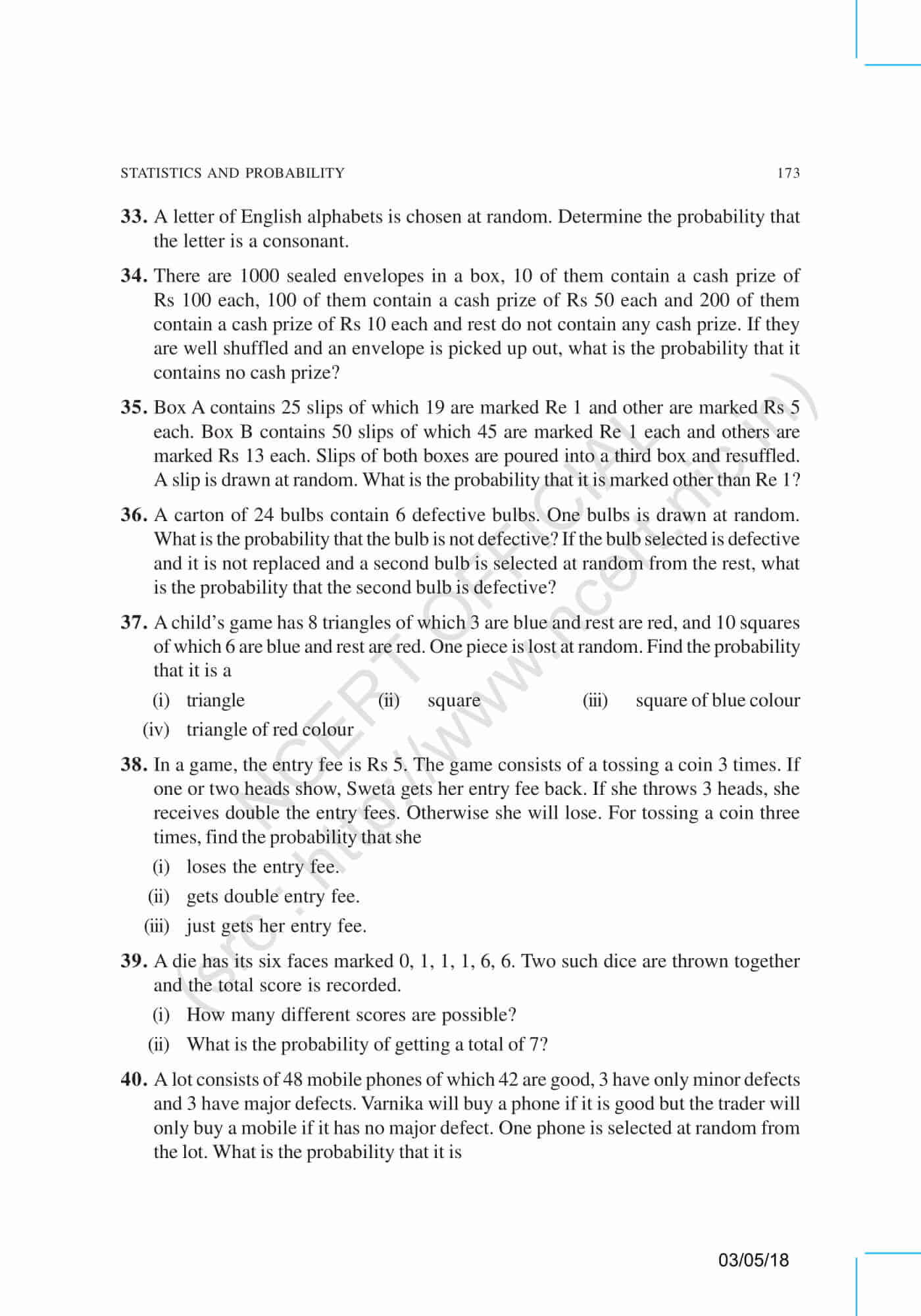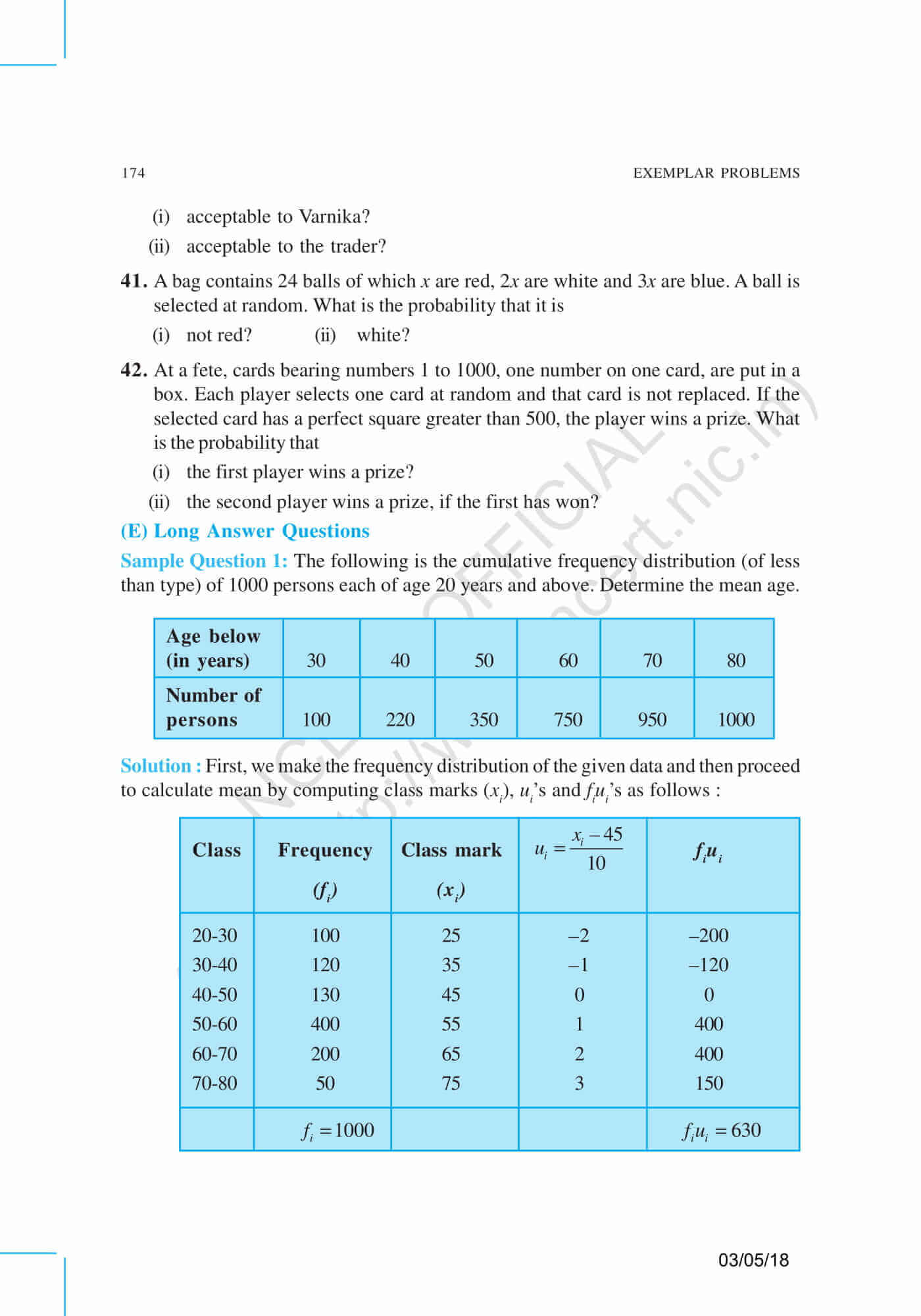 Also Read
Download BYJU'S – The Learning App and get personalized videos, explaining different types of Maths topics such as statistics, probability, etc. and experience a new way of learning to understand the concepts easily. Also, get Maths exemplar solutions for 10th standard, all the chapters here.