NCERT Exemplar Class 10 Maths Chapter 5 Arithmetic Progressions is provided here in PDF format so that students can download and practice from them to prepare for board exams. Students can download the exemplar problems with solutions and use them at their convenience to learn about the topics and also find answers to all the questions given in the chapter. These materials are prepared by our subject experts keeping into consideration the CBSE syllabus. Furthermore, students can use this as a reference tool to have a complete revision of the entire chapter before the exams.
Class 10 Maths NCERT Exemplar For Arithmetic Progressions
The topic of arithmetic progression can sometimes be confusing for students. However, in class 10, this topic has been broadly discussed in chapter 5 maths textbook. The chapter introduces students a lot of core concepts like an nth term of an AP, common difference, and more. There are also suitable examples provided to help students know the difference as well as the right method to find the sum of arithmetic progressions. Thus to make this chapter easy and fun, free NCERT exemplar for class 10 maths chapter 5 – arithmetic progressions is available here in the form of PDF for students.
The topics covered in this material are related to;
Arithmetic Progression – finding the first term and common difference
Finding the nth term of AP
Finding the sum of first n terms of AP
Finding the sum of all terms of the AP
In BYJU'S students will also get free online learning materials such as notes, exemplar books, questions papers, class 10 Maths NCERT solutions, to help them prepare for board exams in an effective way and score with good marks. The sample papers and previous year question papers will help students to get an idea of question pattern asked from the chapter, Arithmetic Progression and marks hold by it.
Students can have a glimpse of class 10 maths chapter 5 NCERT Exemplar PDF below.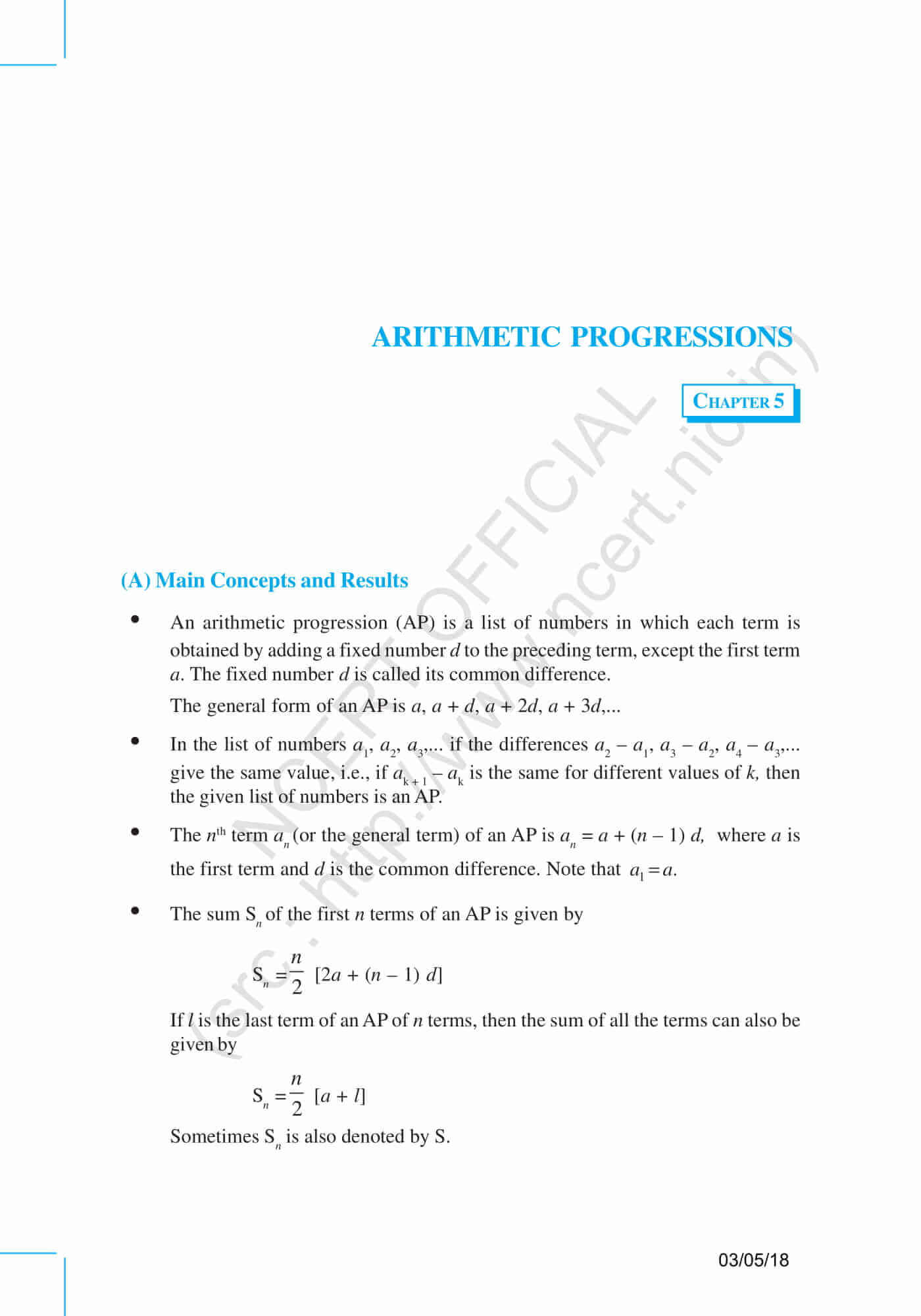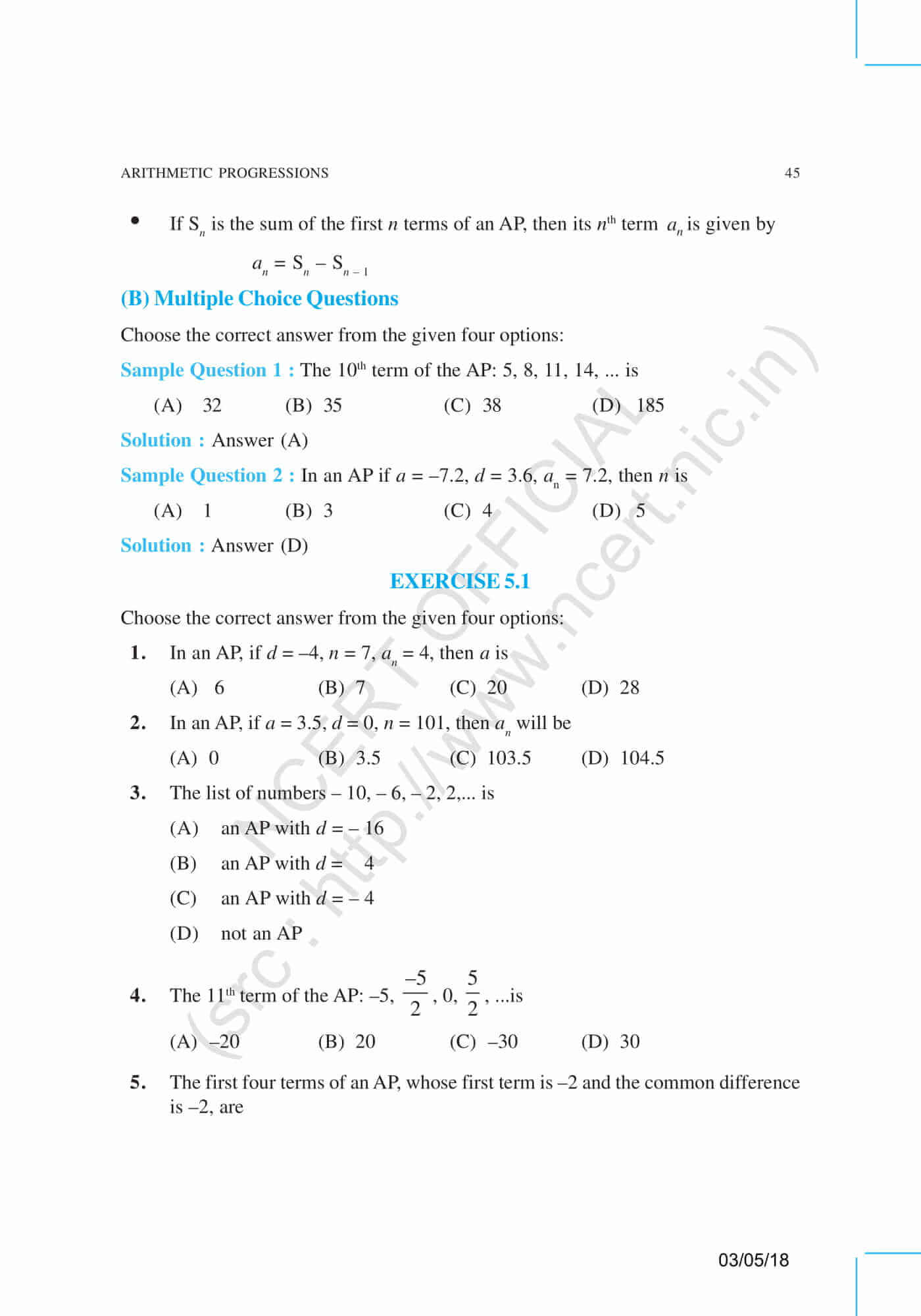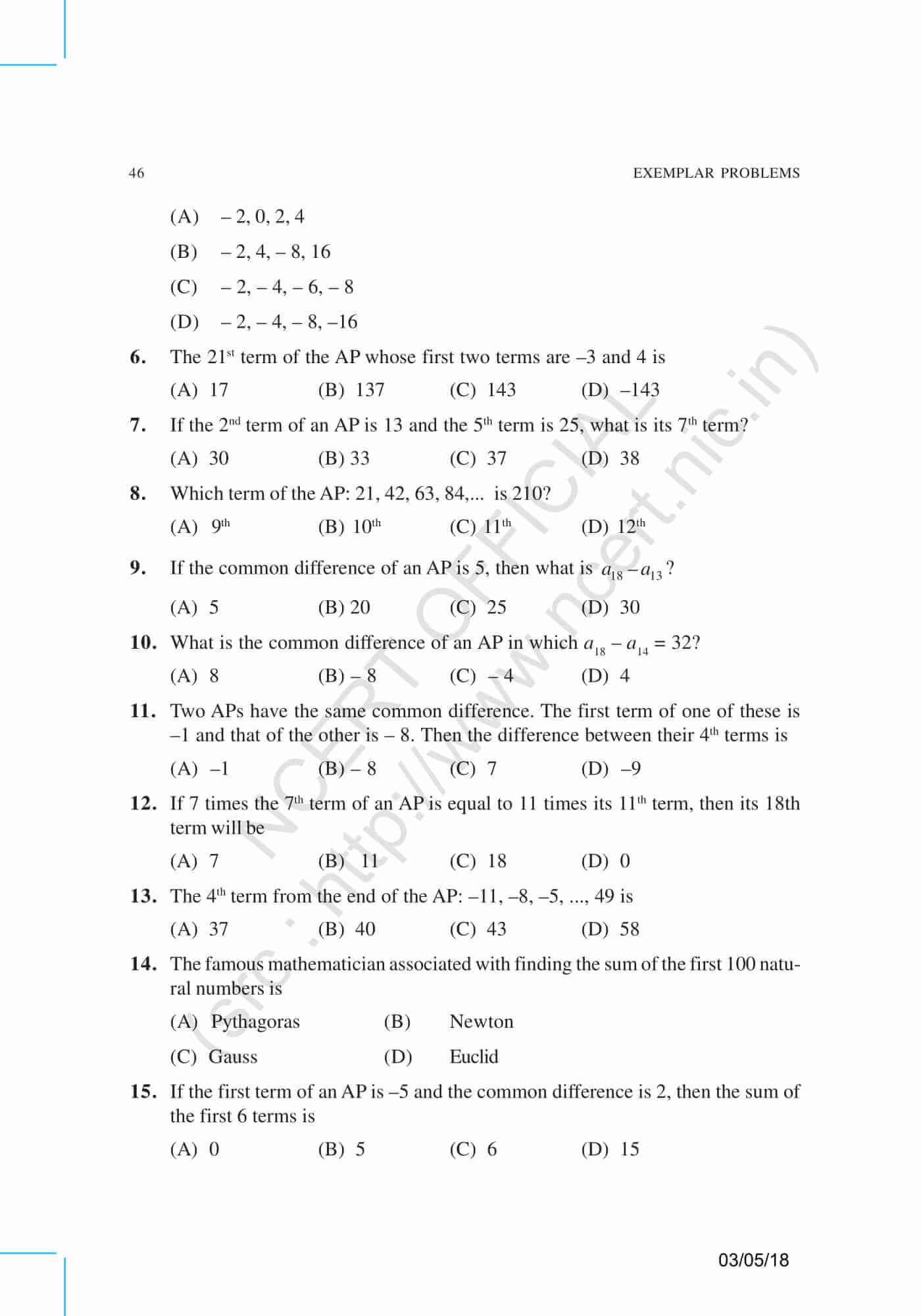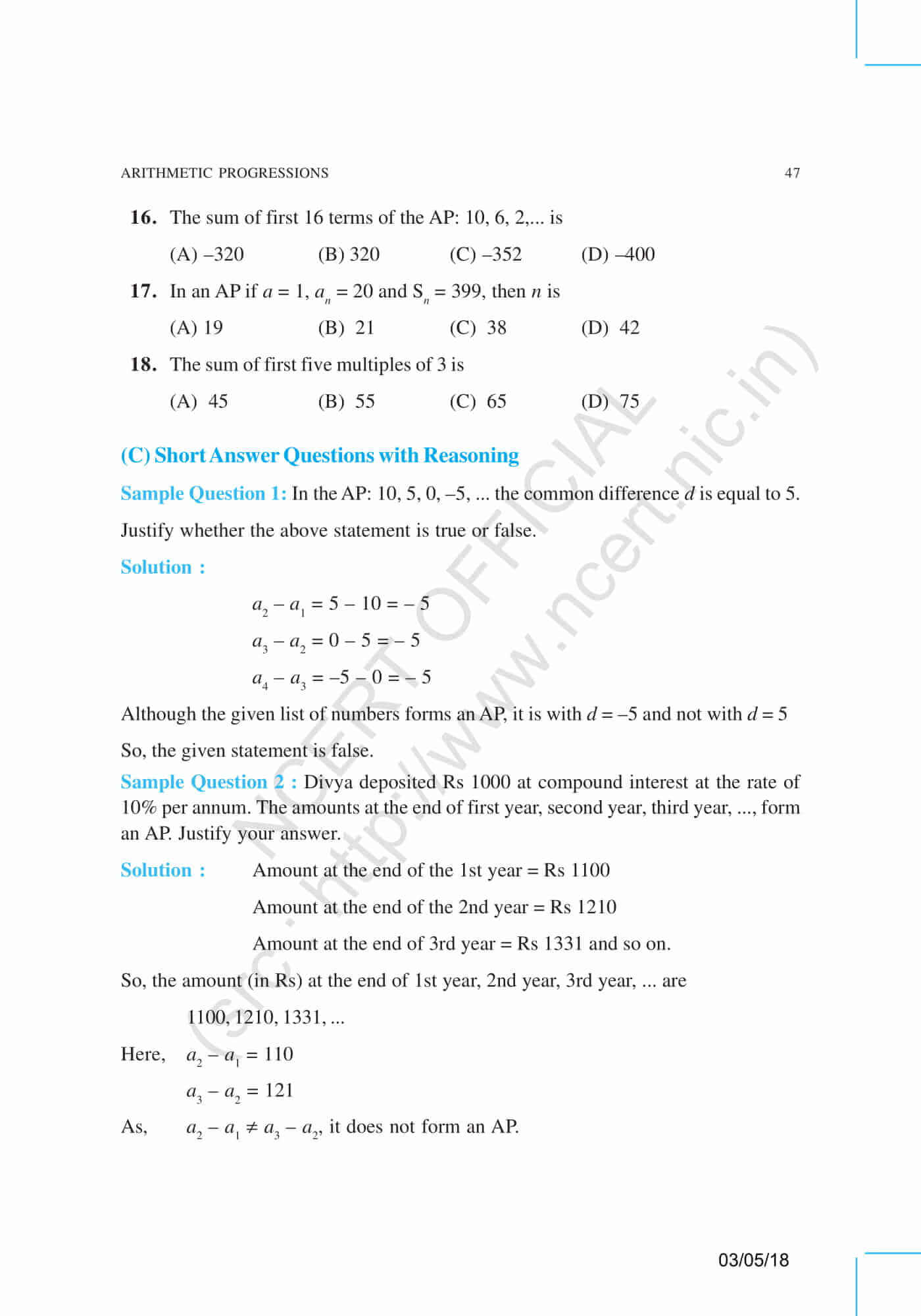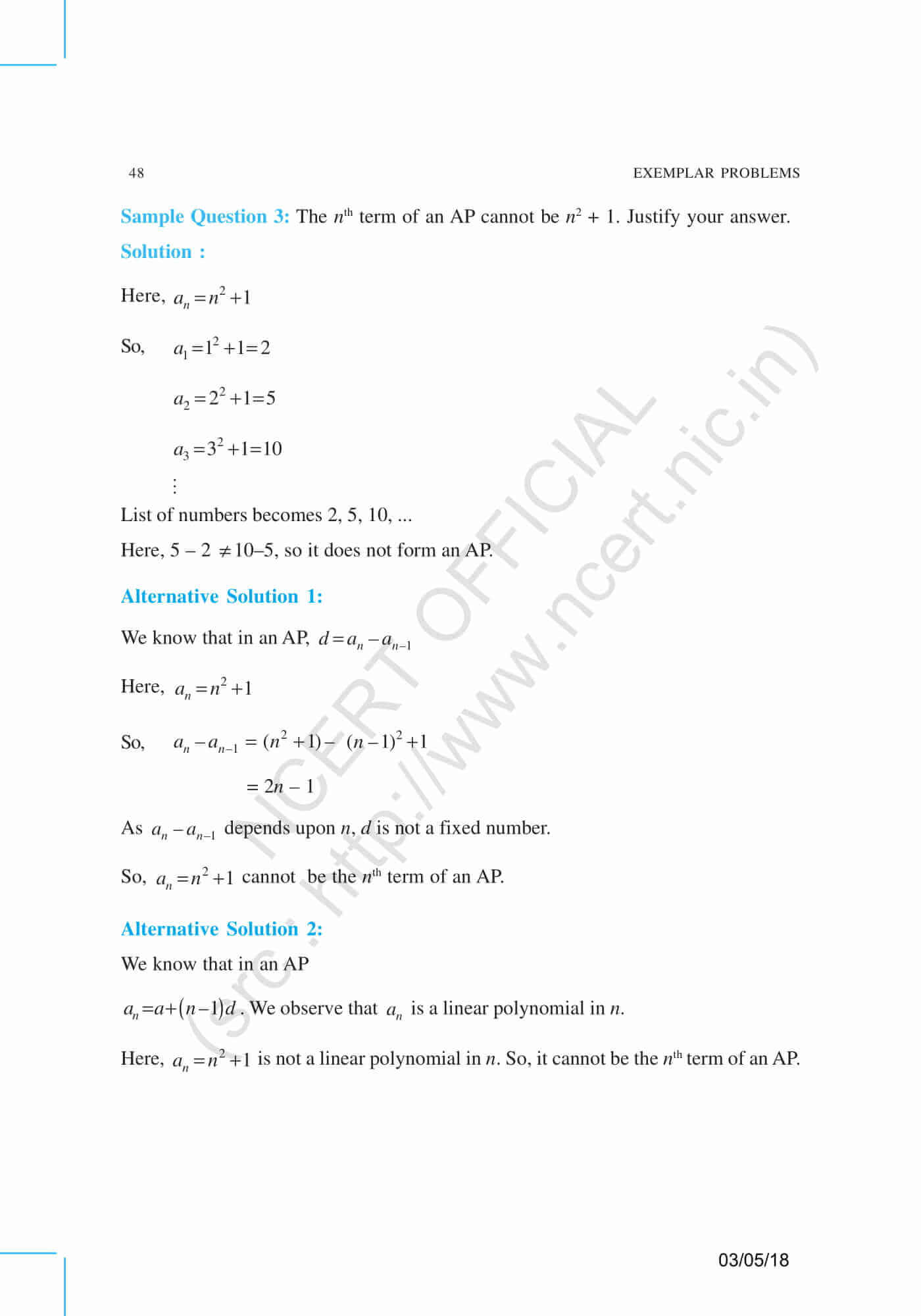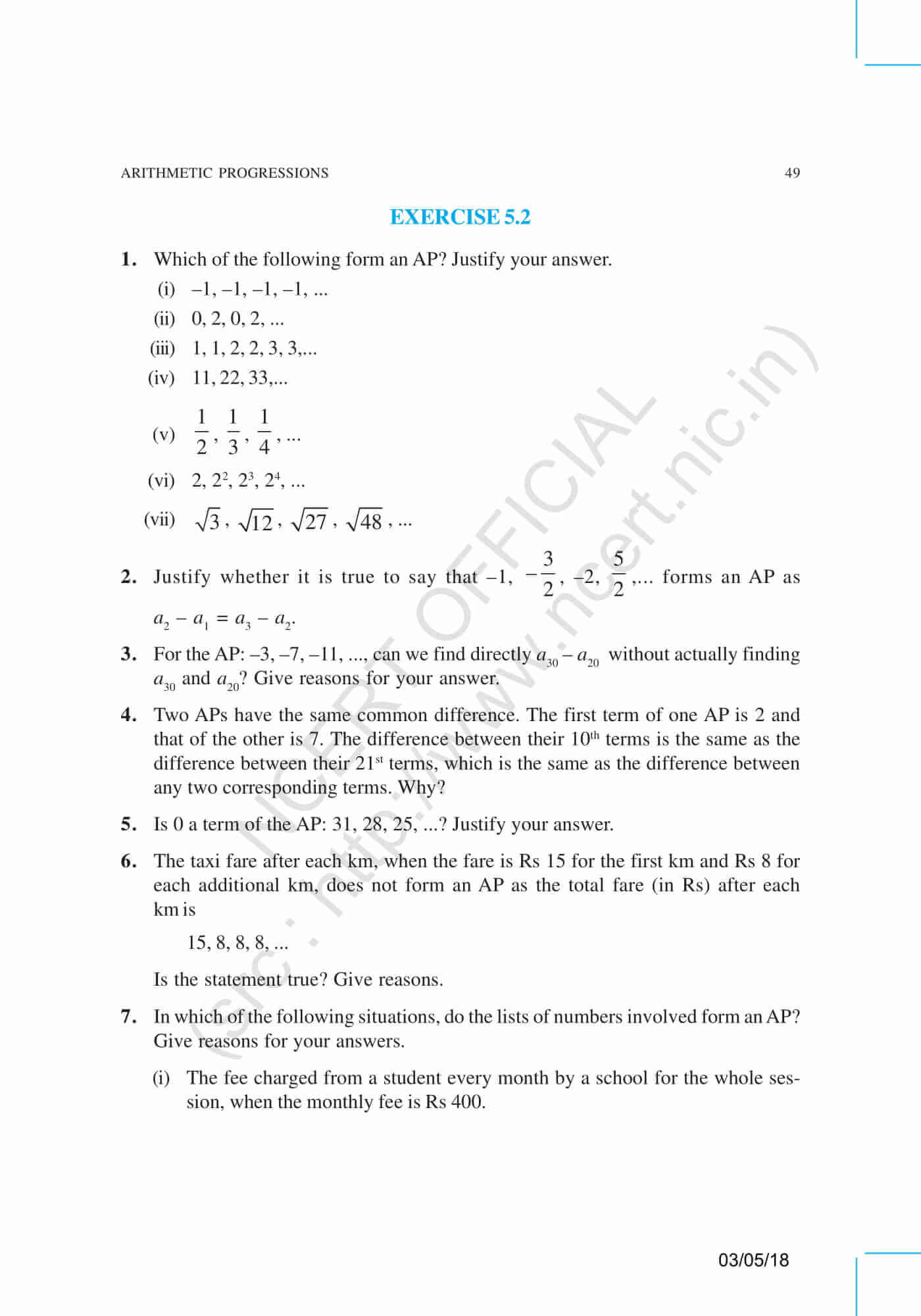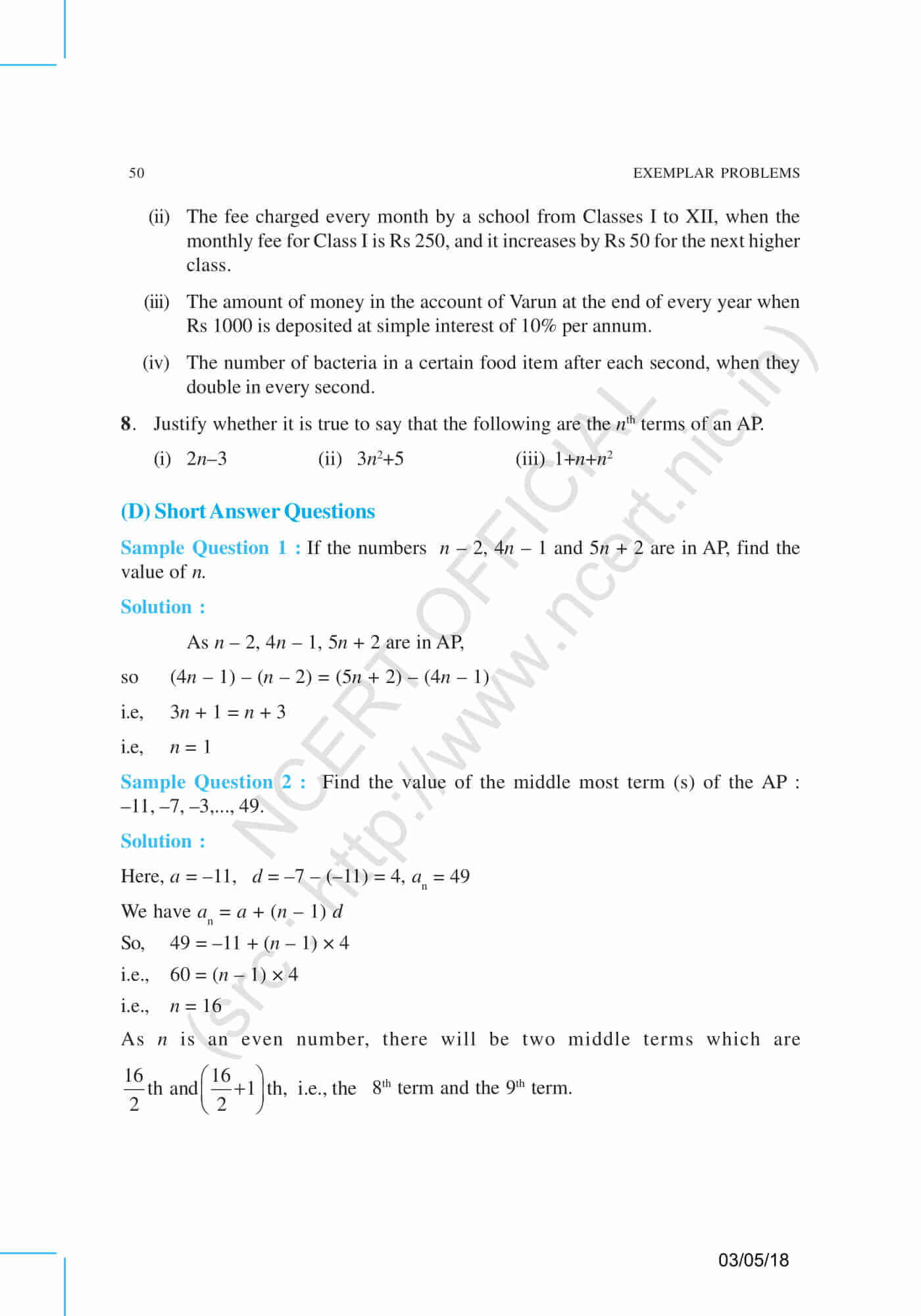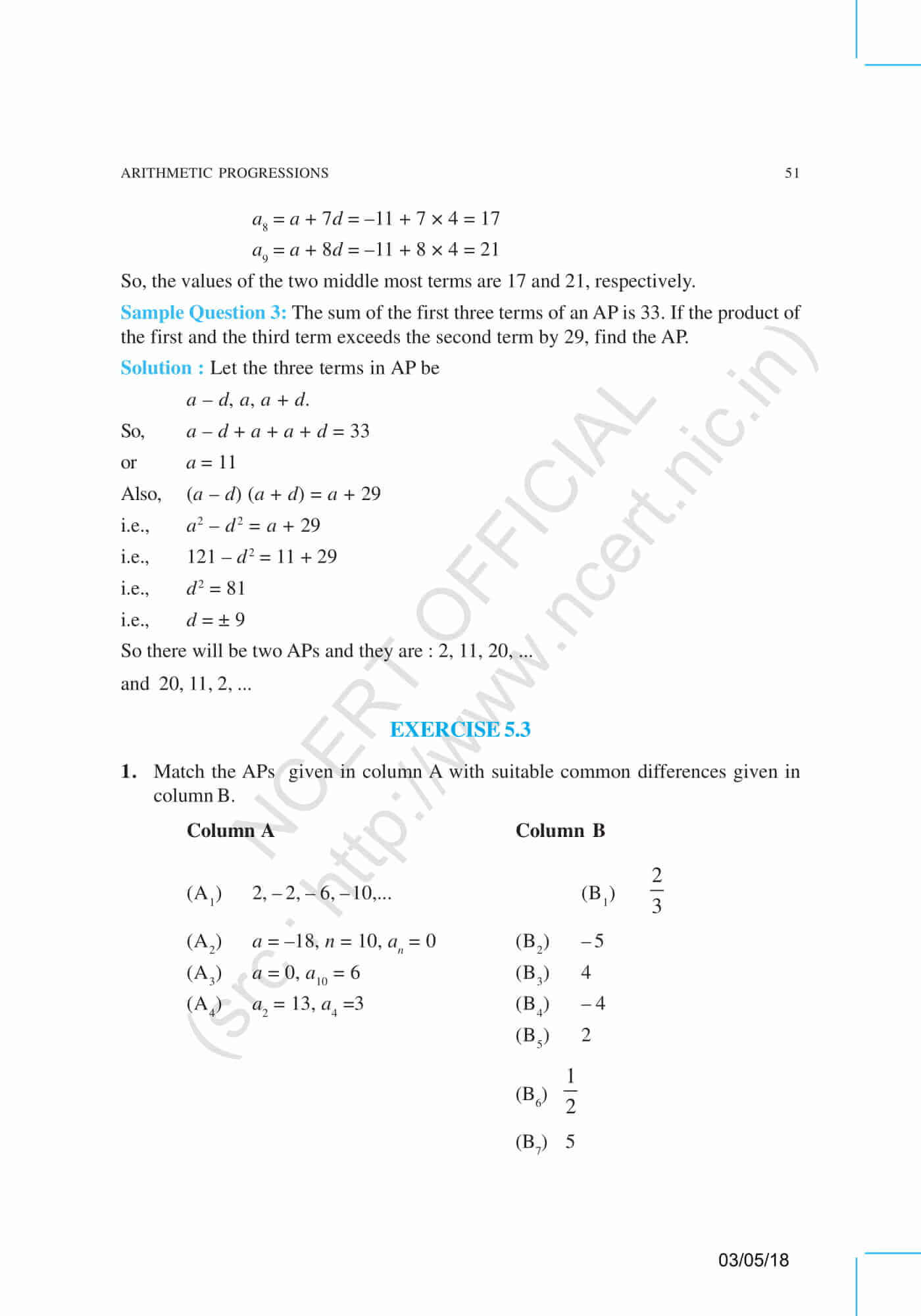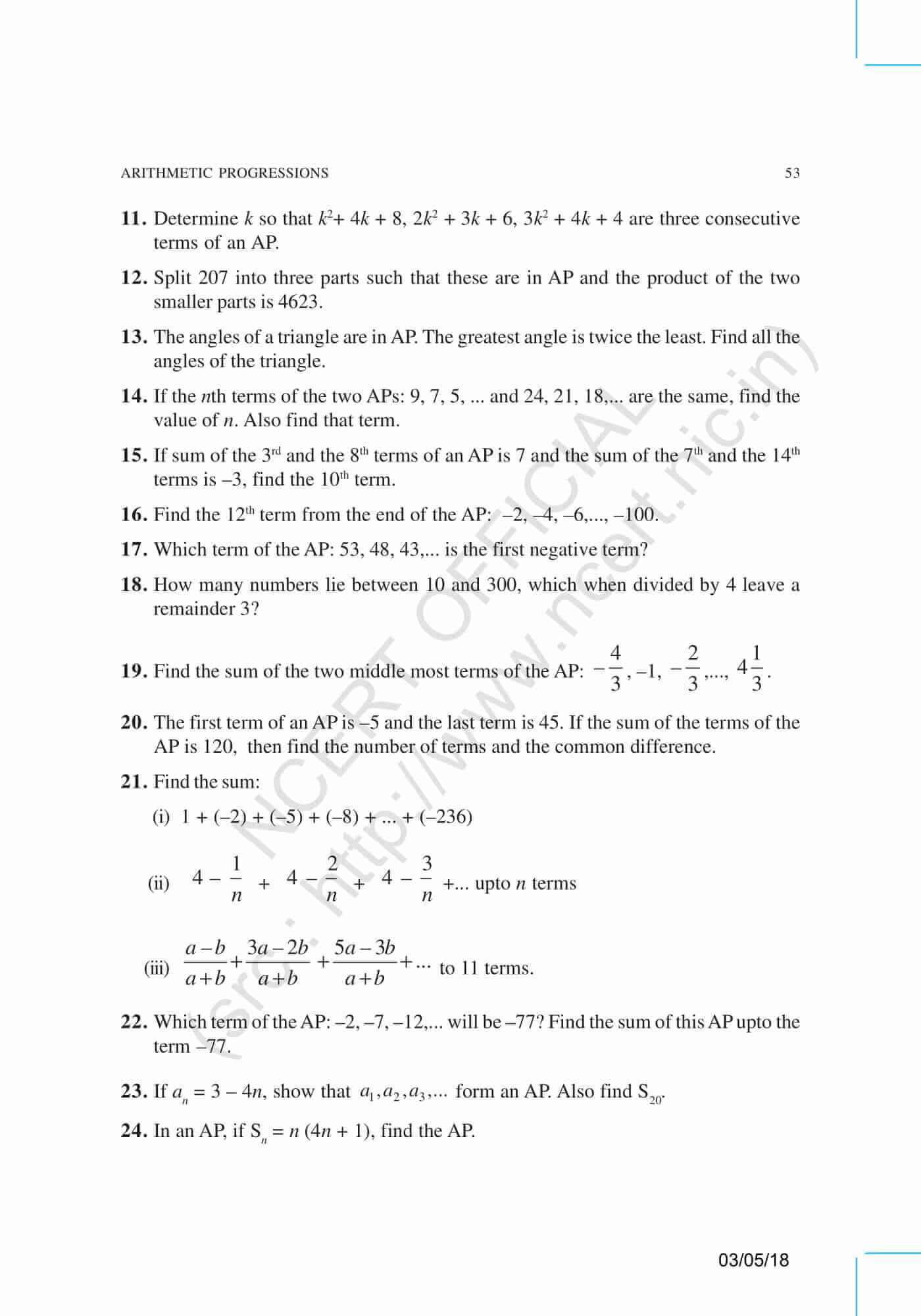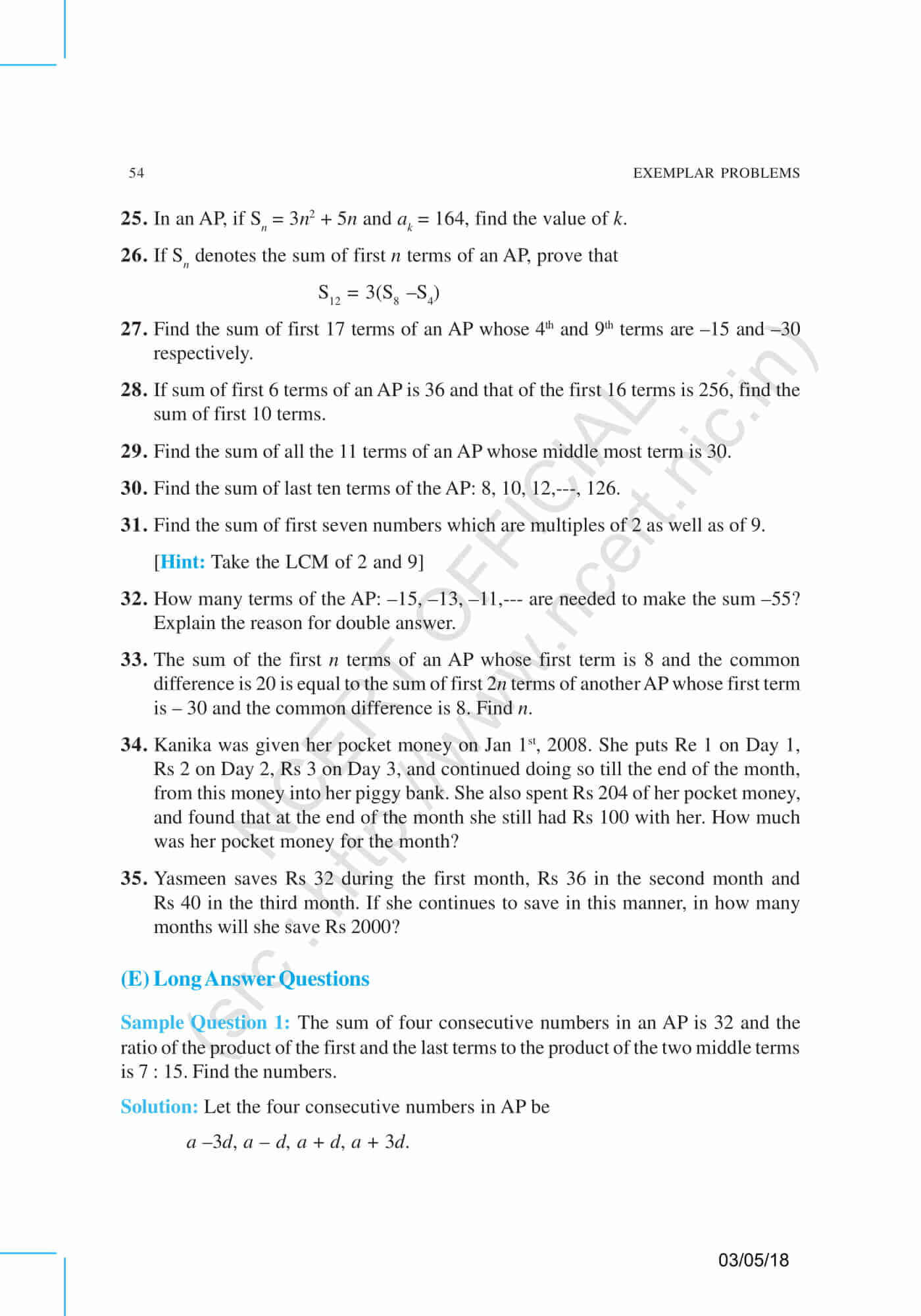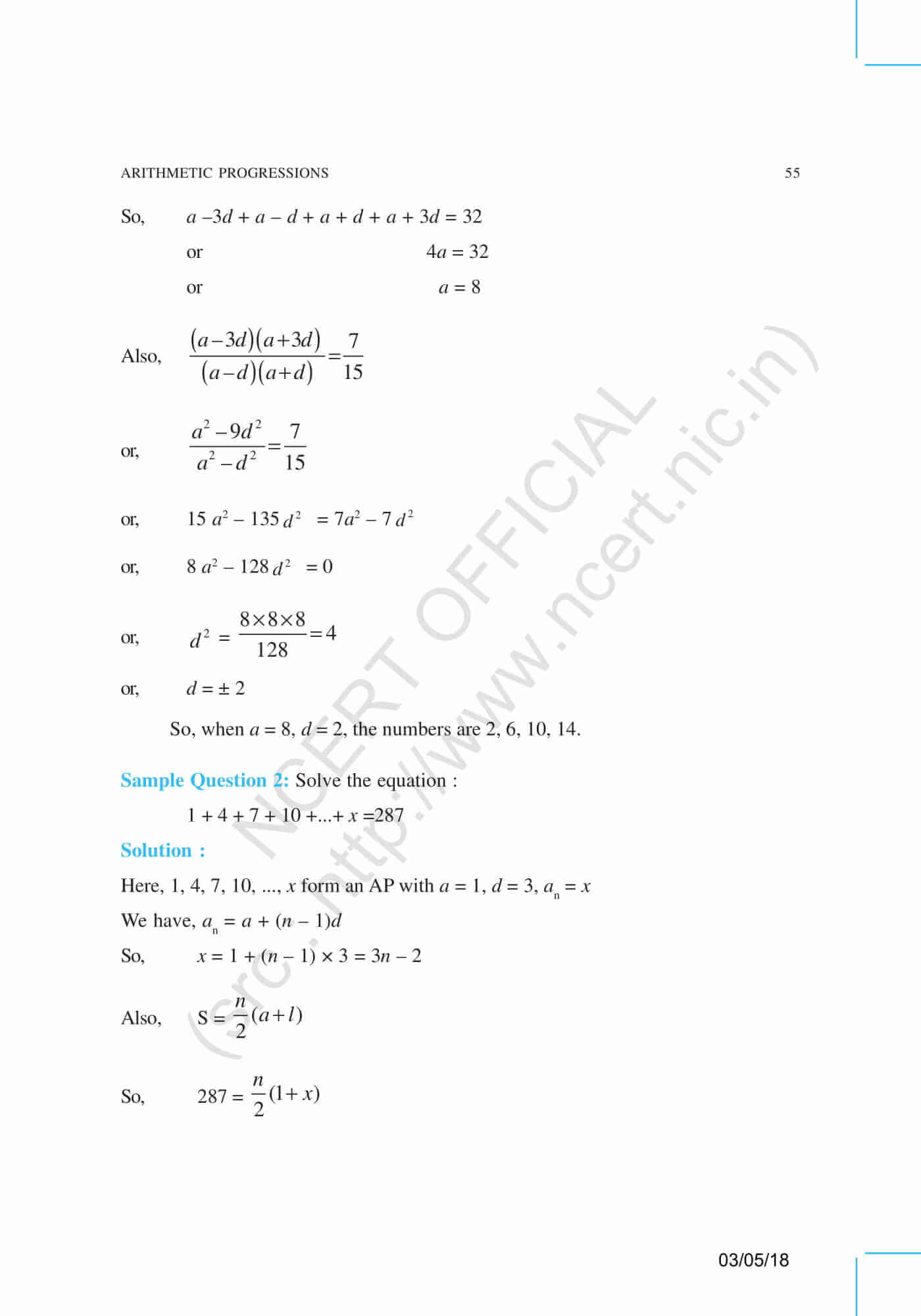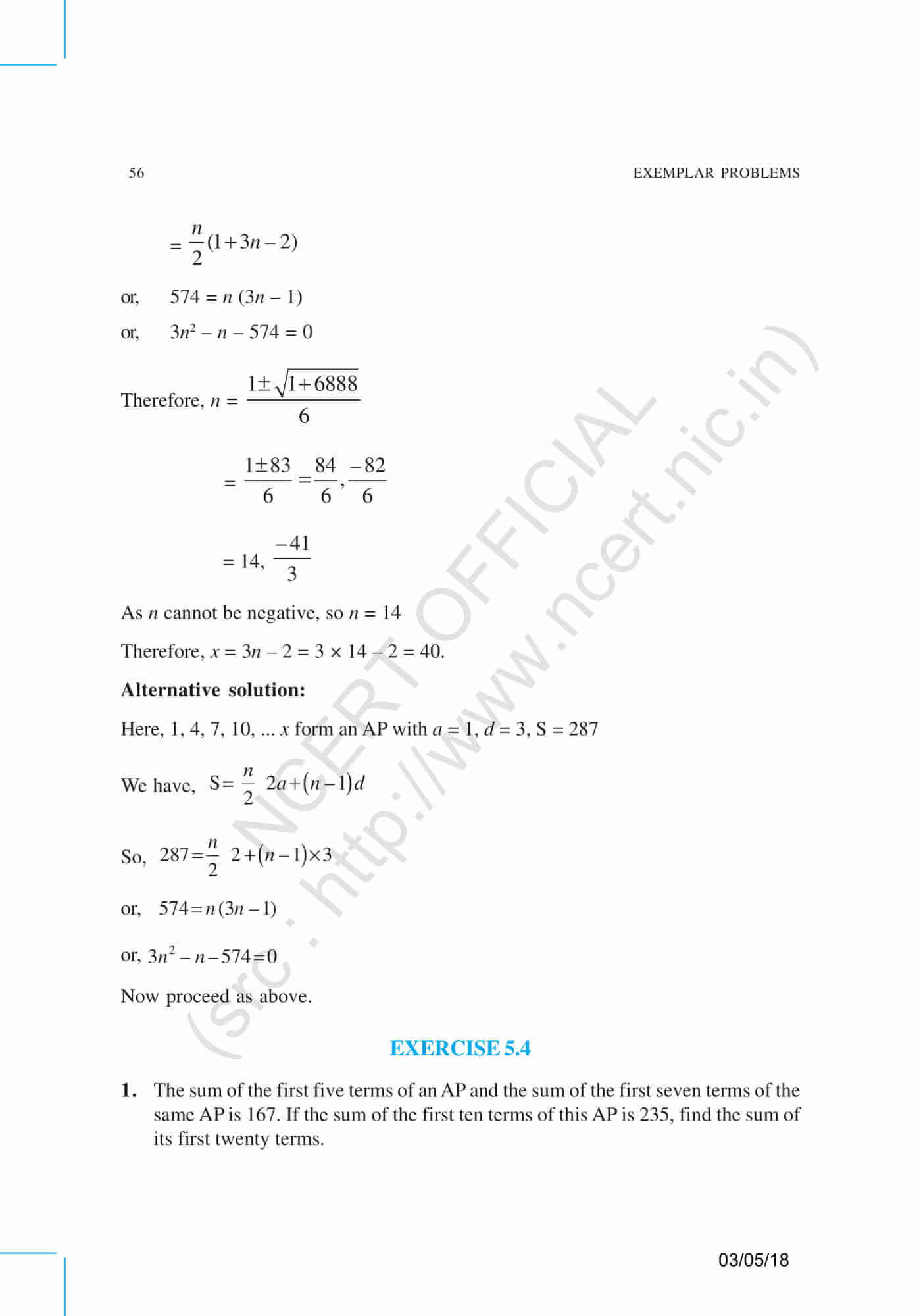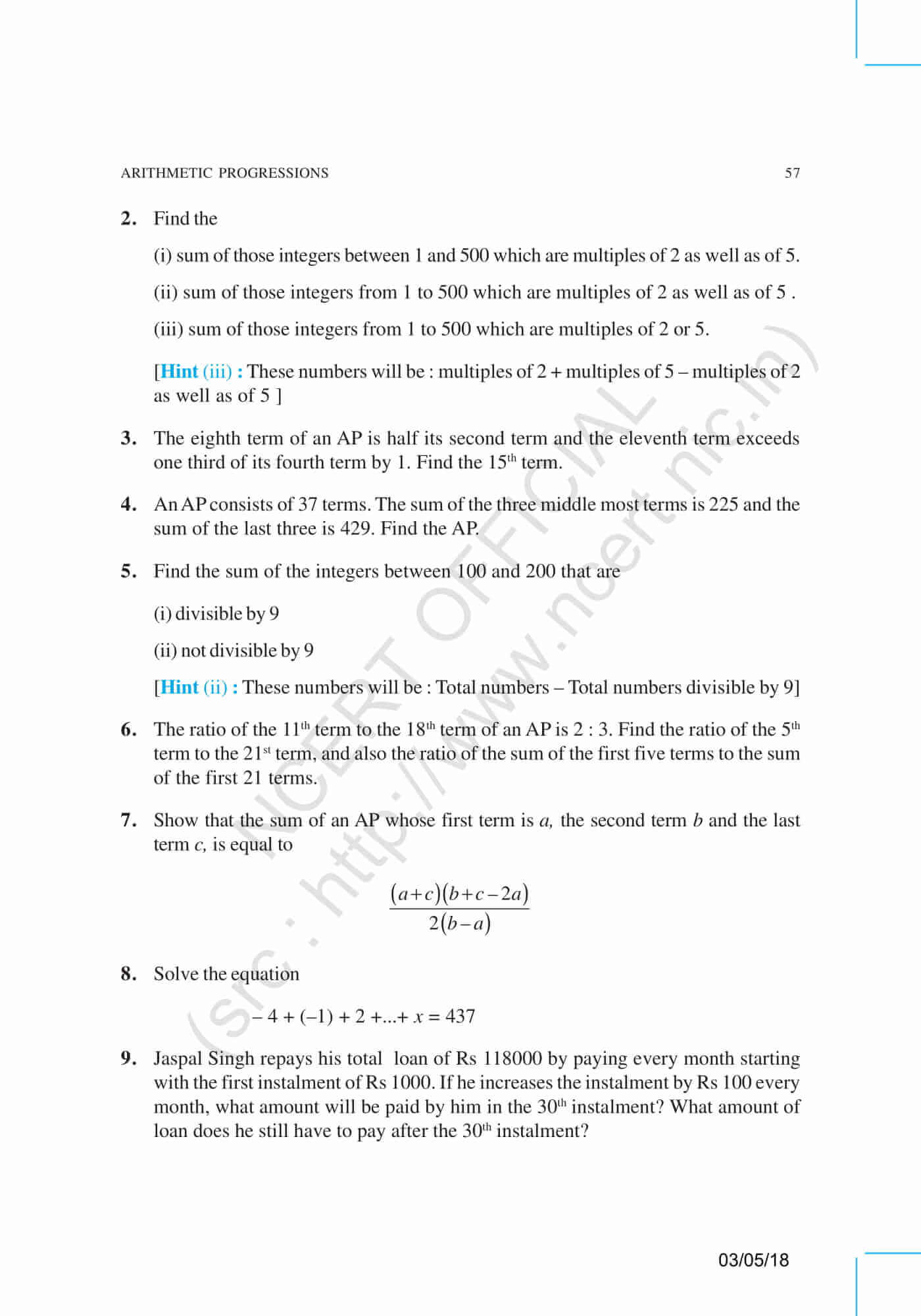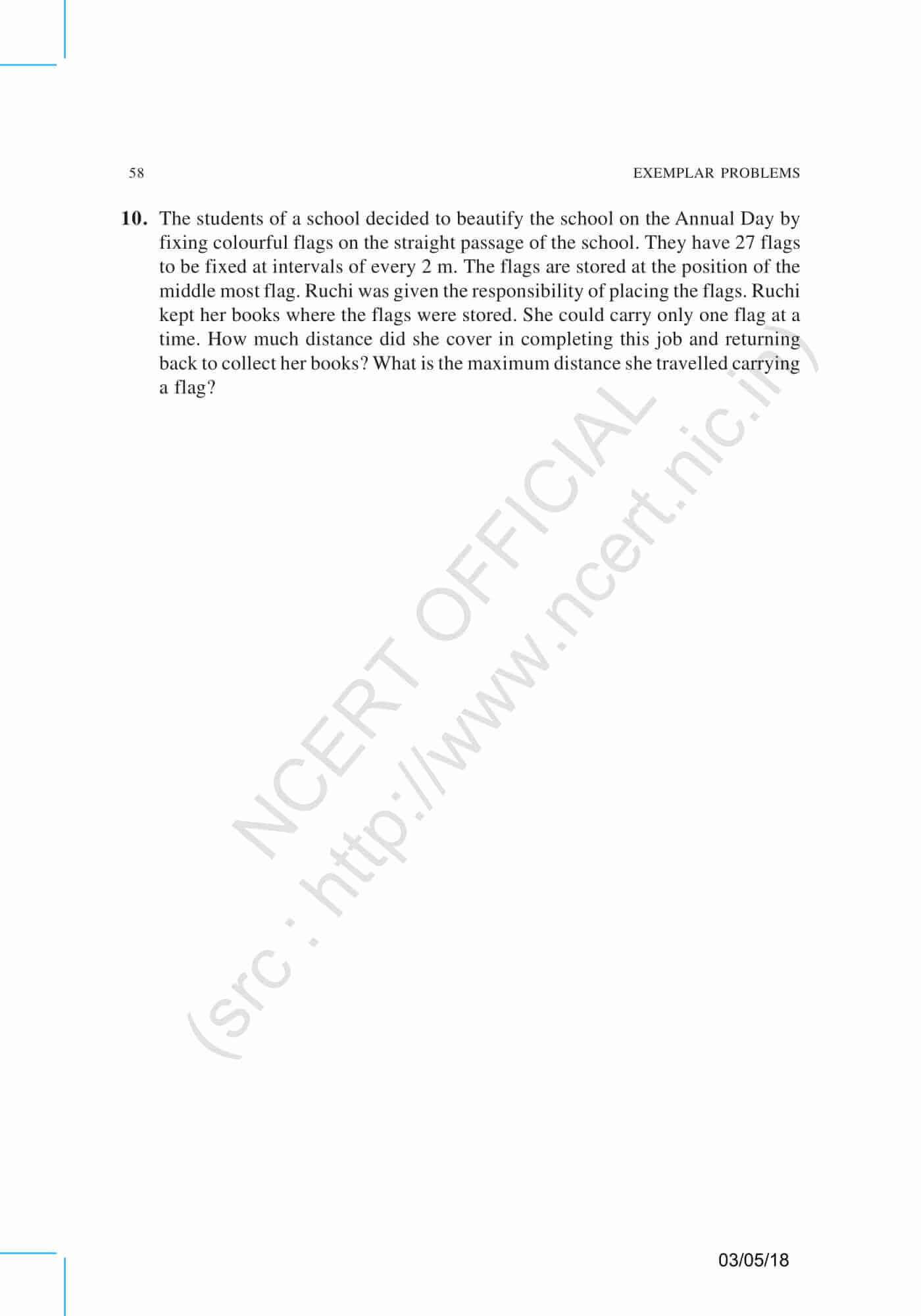 Get 10th class Maths NCERT exemplar solutions for all chapters here. Download BYJU'S- The Learning App to get an advanced method of learning through videos, based on different topics related to Maths and Science subjects, which have conceptual knowledge to be understood.
Also Read