NCERT Exemplar Class 10 Maths Chapter 8 Trigonometry and Its Equations, provided here for students to prepare for board exams. These exemplars problems and solutions are designed by our Maths subject experts with respect to CBSE syllabus. Students can extensively make use of the exemplar and have productive study time. Moreover, students will find answers to all the tough questions and they will be able to prepare well as well as deliver better performance in the exams.
Class 10 Maths NCERT Exemplar For Trigonometry and Its Equations
NCERT Exemplar Class 10 Maths Chapter 8 mainly focuses on teaching students about topics like trigonometric identities and trigonometric ratios. In this chapter, they will learn solving problems based on trigonometric ratios for specific and complementary angles and establishing identities for the trigonometric ratios. However, students have to be thorough with the concepts mentioned in the chapter to solve the problems without any difficulties. This chapter covers the following topics of trigonometry given below;
Finding the trigonometric ratios of the angle
Finding the trigonometric ratios of some specific angles such as 30°, 45°, 60°, 90° and 0°
Trigonometric ratios of complementary angles, like sin(90° – A)
Proofs based on Trigonometric Identities
10th class students are advised to solve sample papers and previous year question papers to have an idea of the type of questions asked from chapter Trigonometry. Also find our online reading materials such as notes, exemplar books, 10th Class Maths NCERT solutions and question papers in downloadable pdf format to have a quick revision before the exam.
To help students develop better math skills and have a thorough understanding of the concepts we are providing free NCERT exemplar for class 10 Maths Chapter 8 here.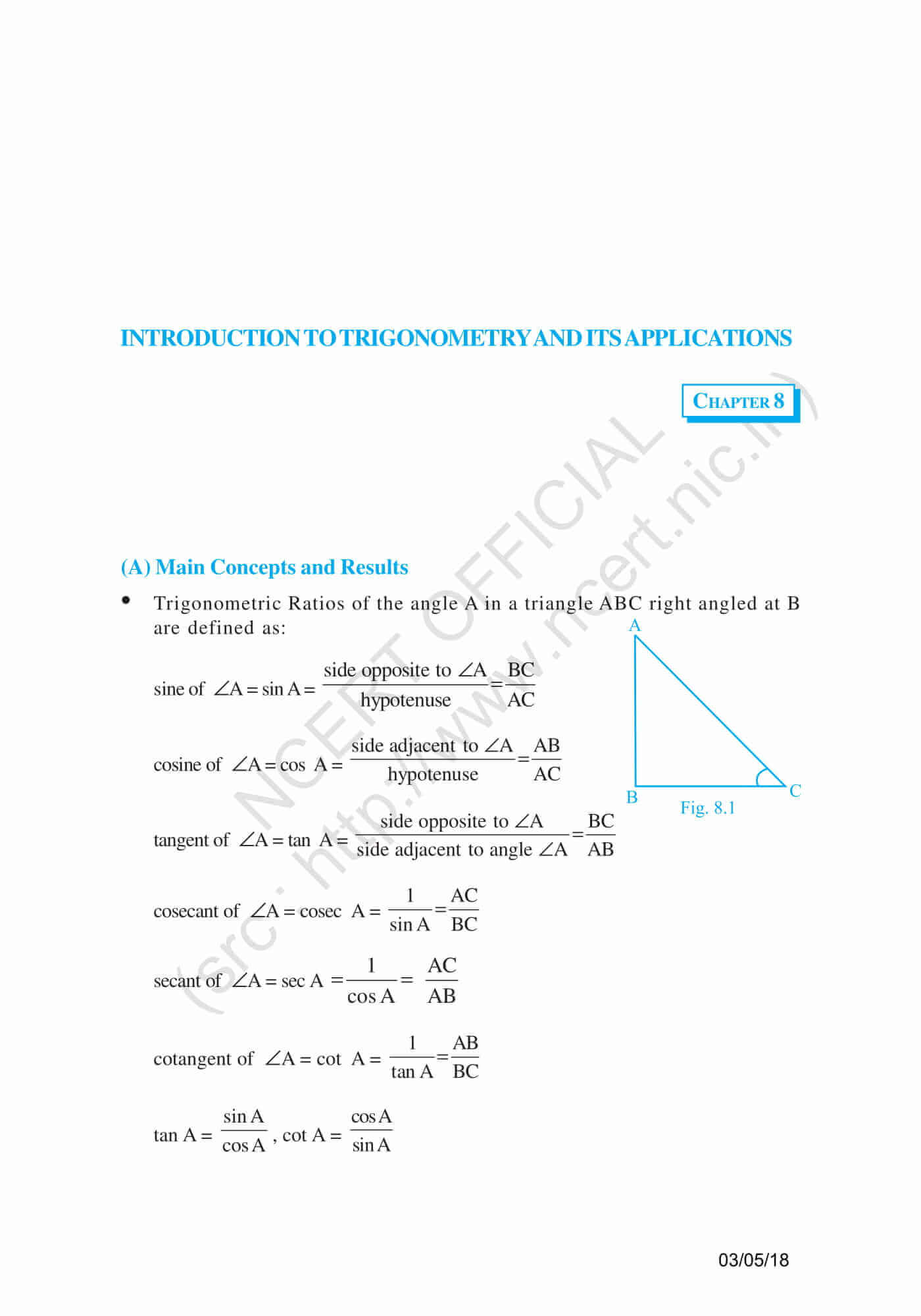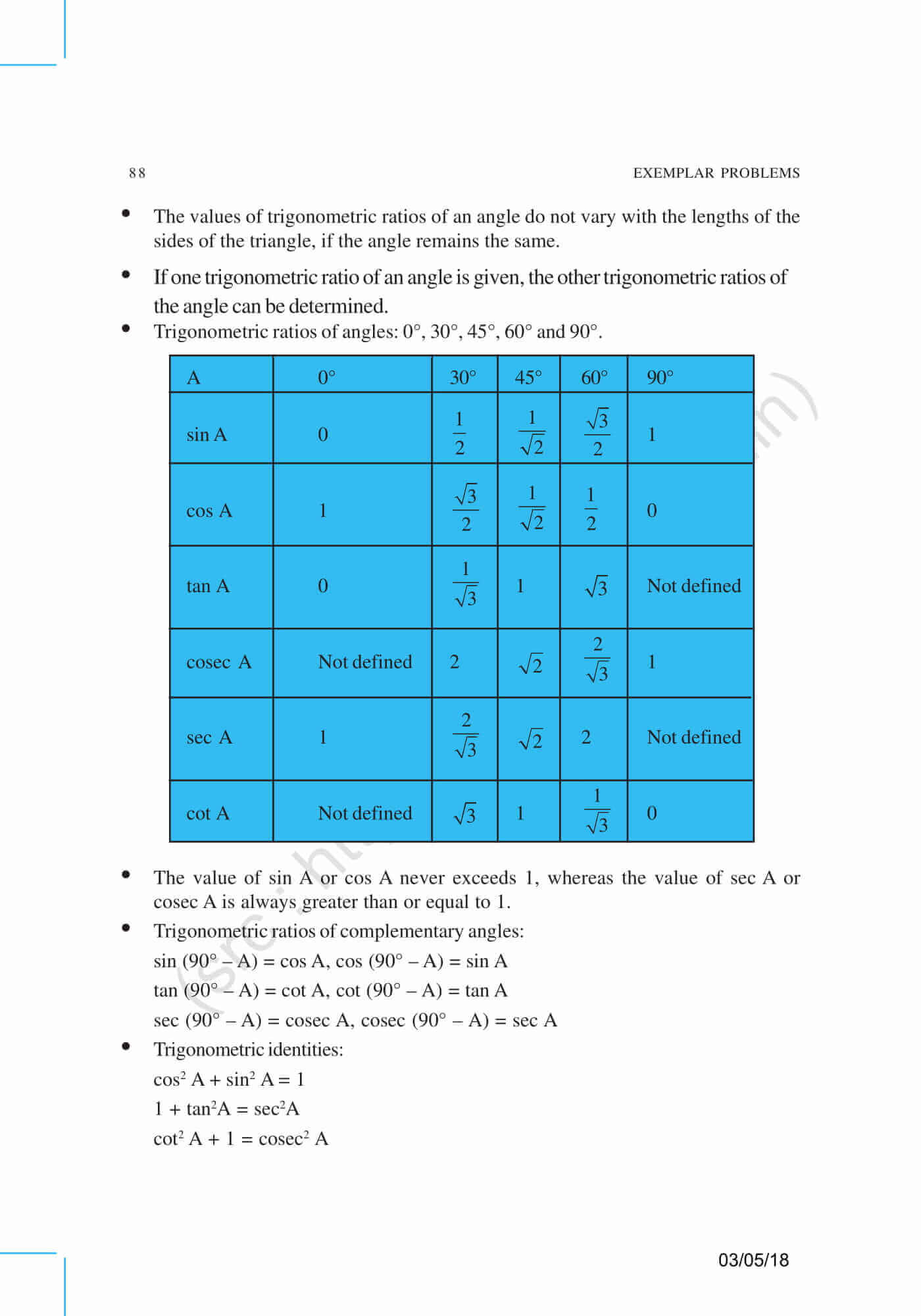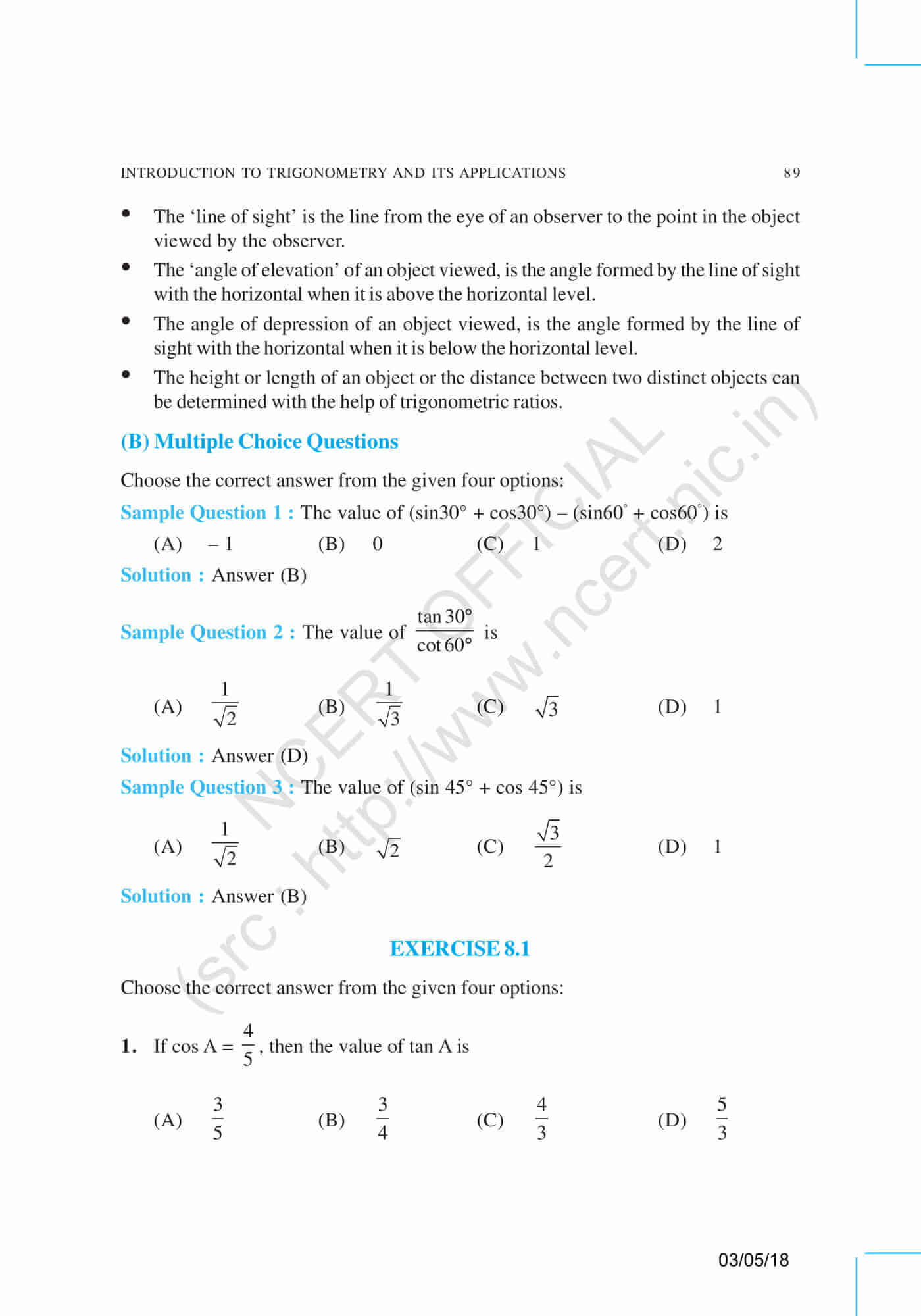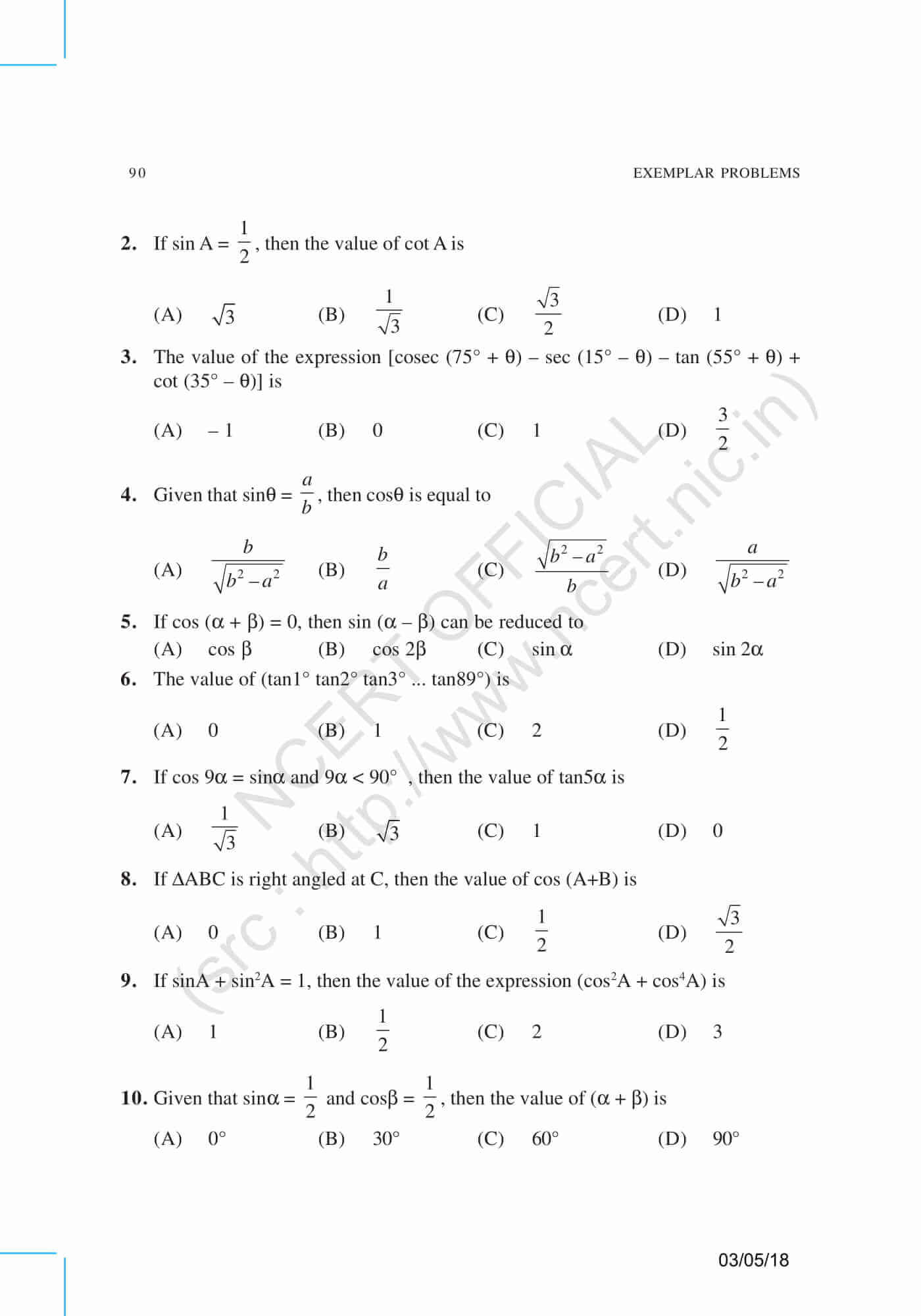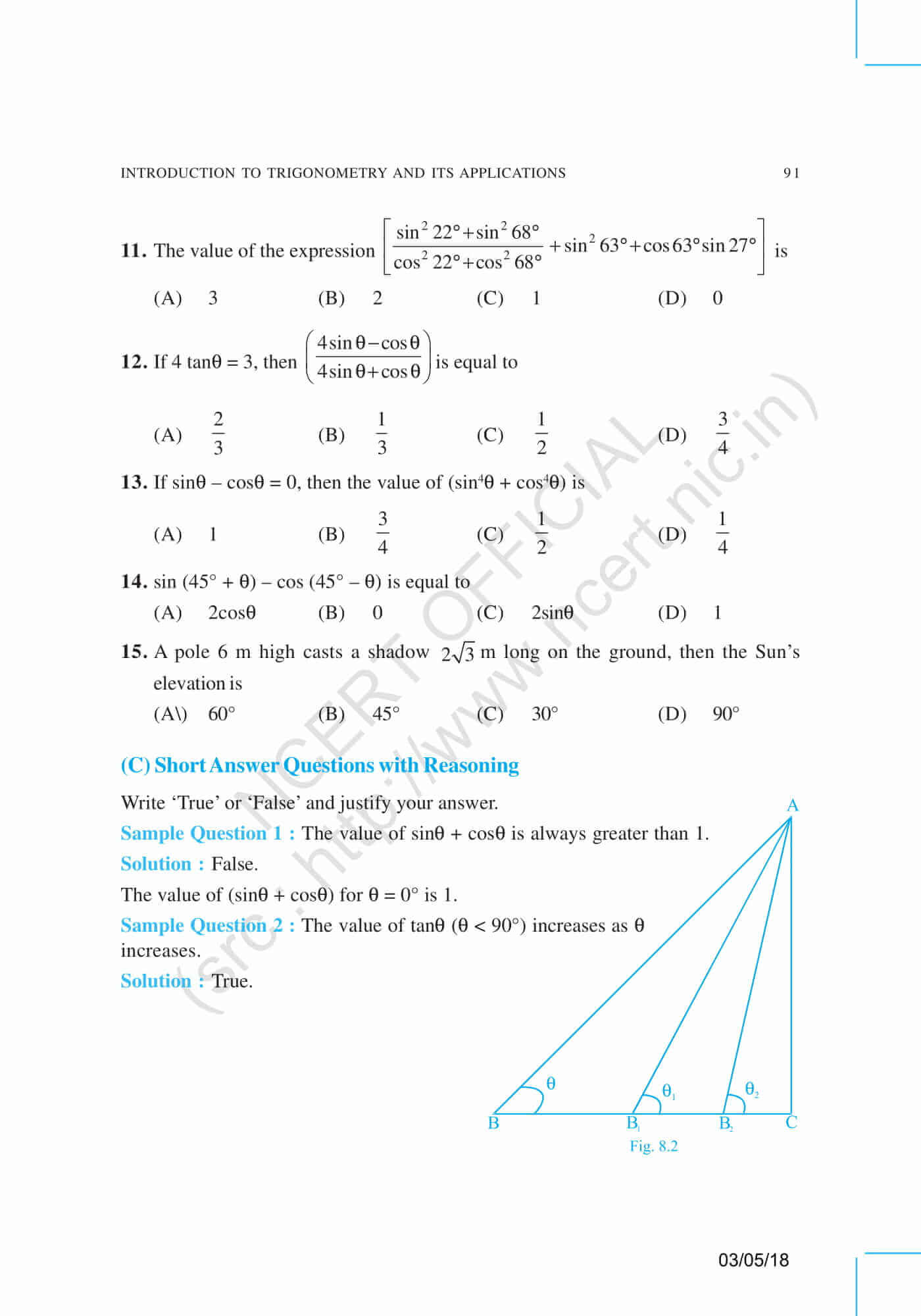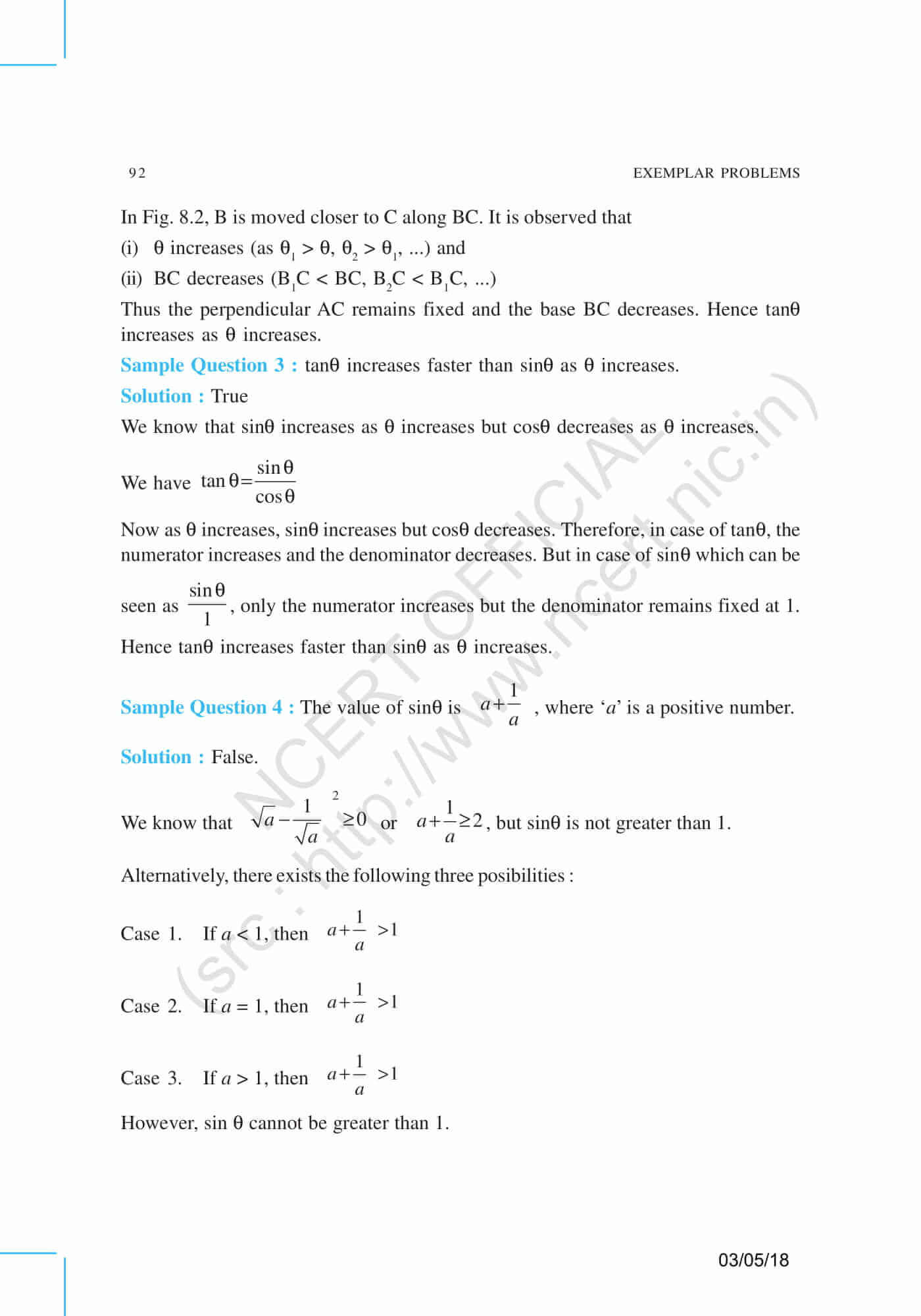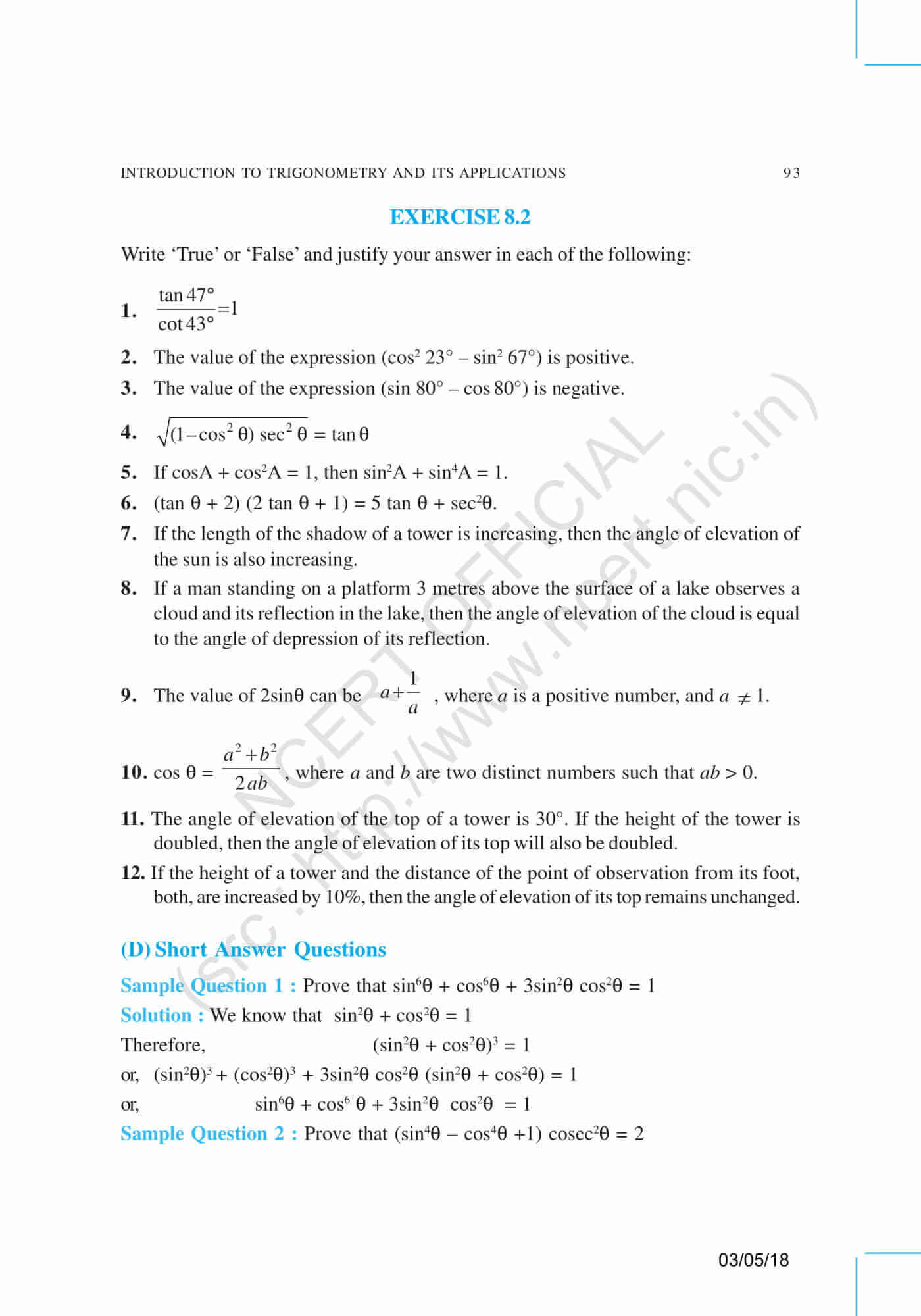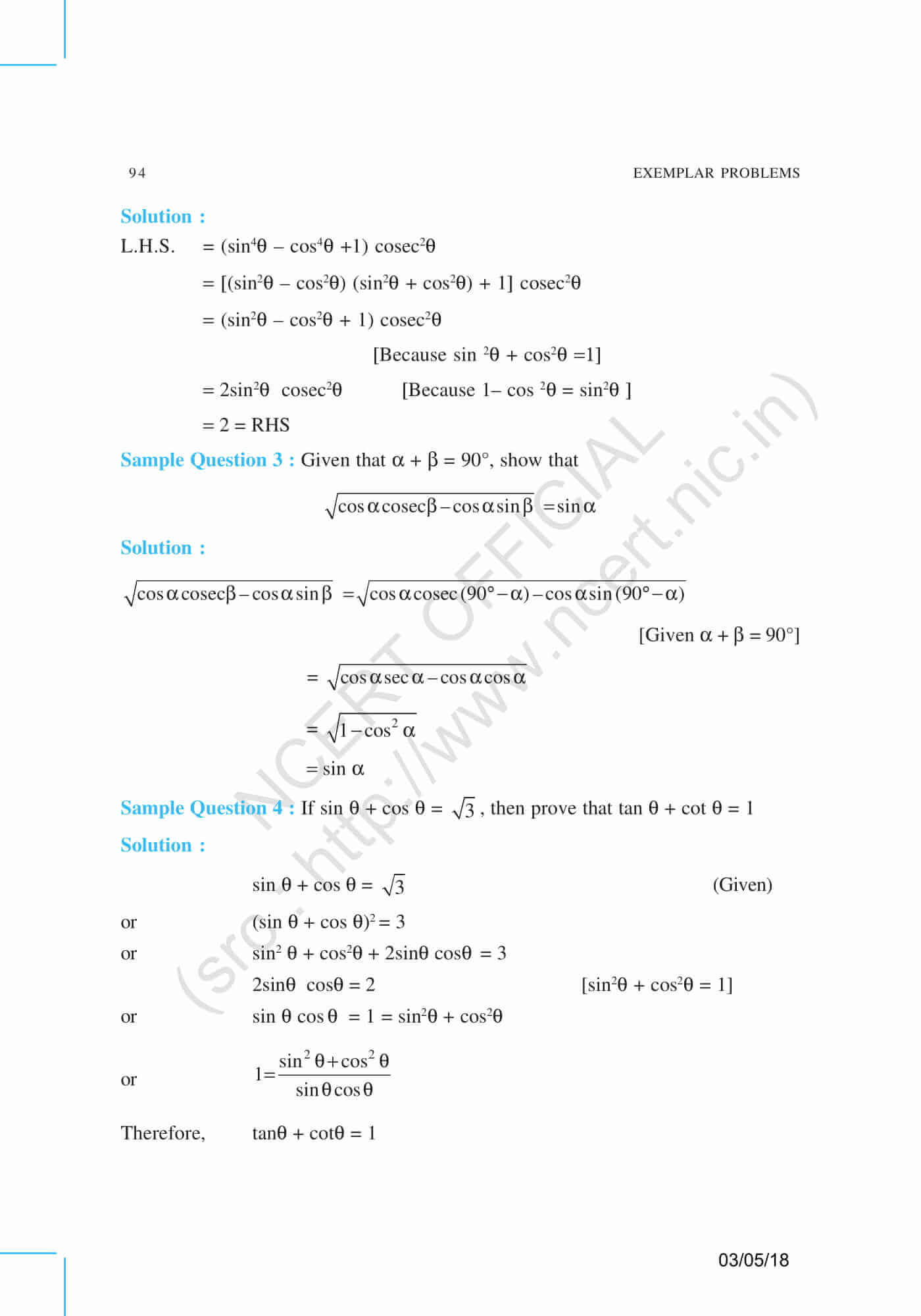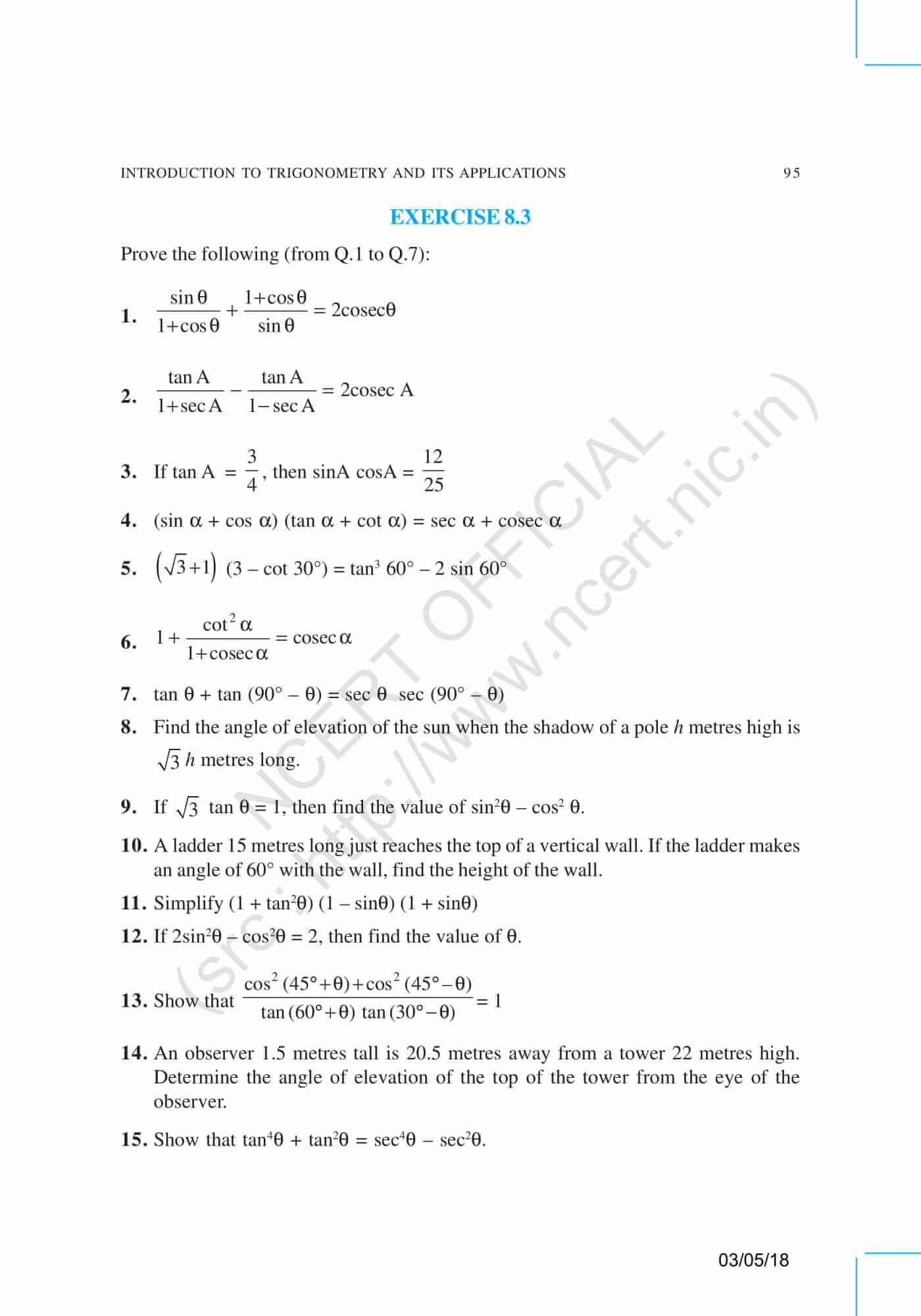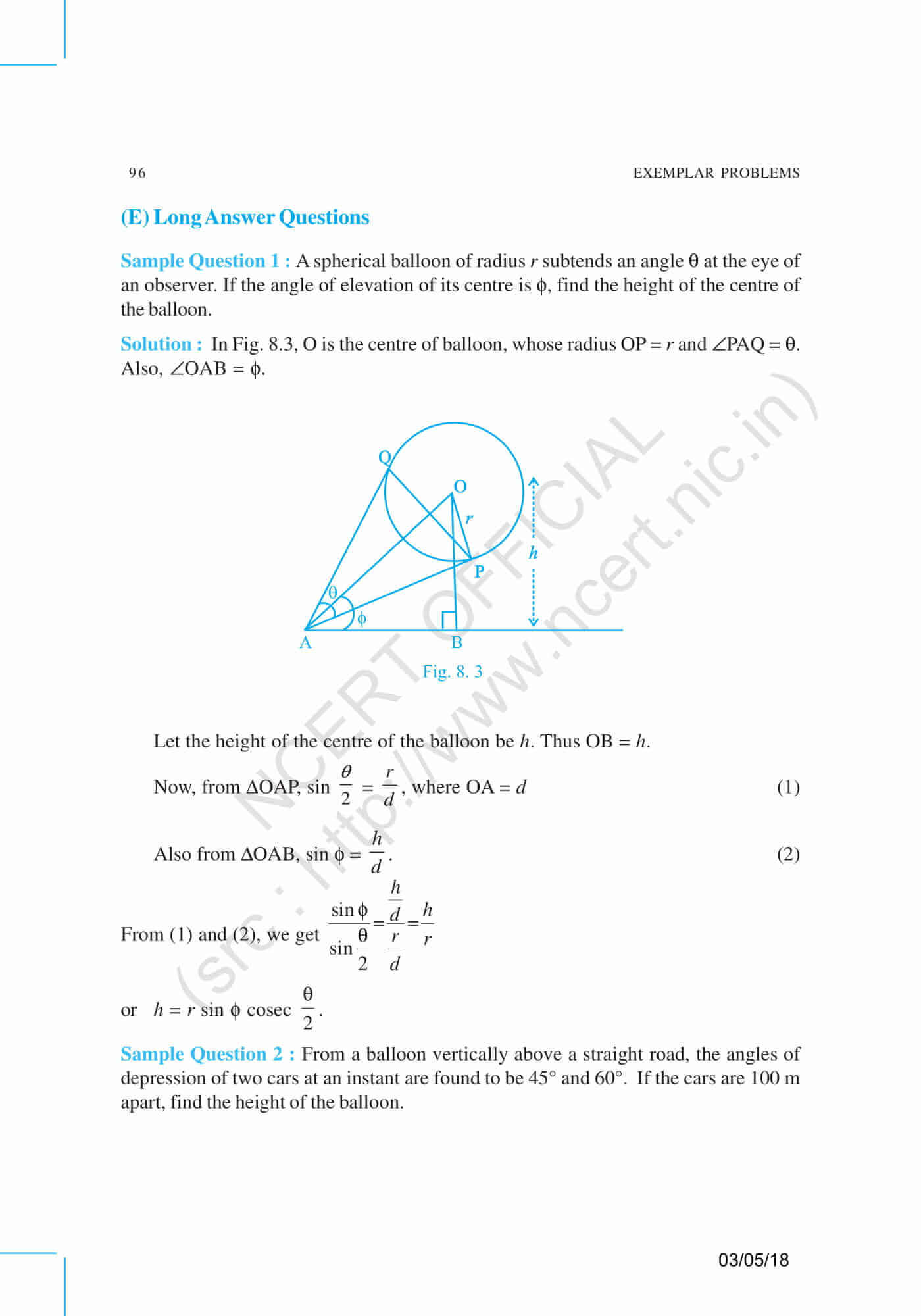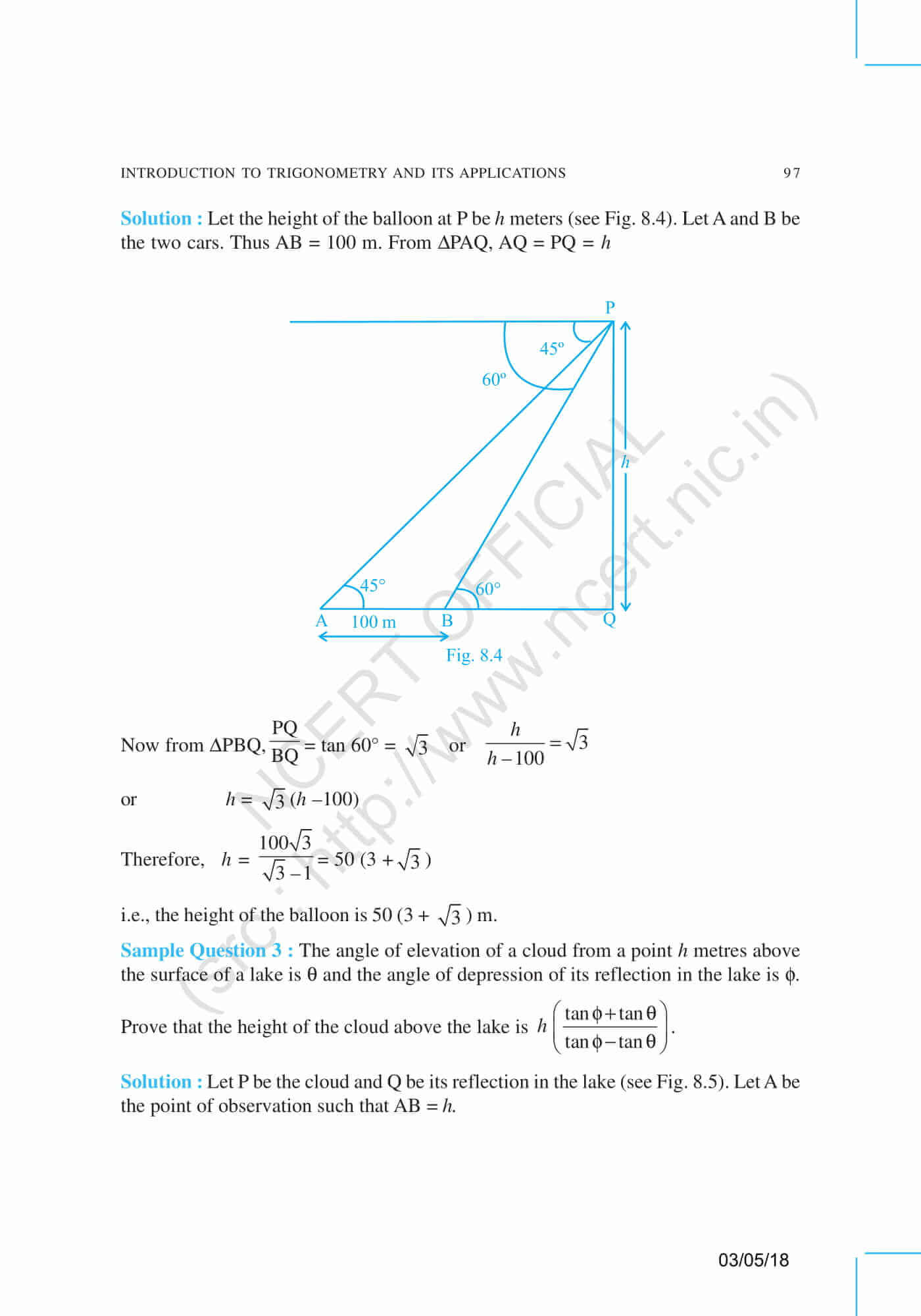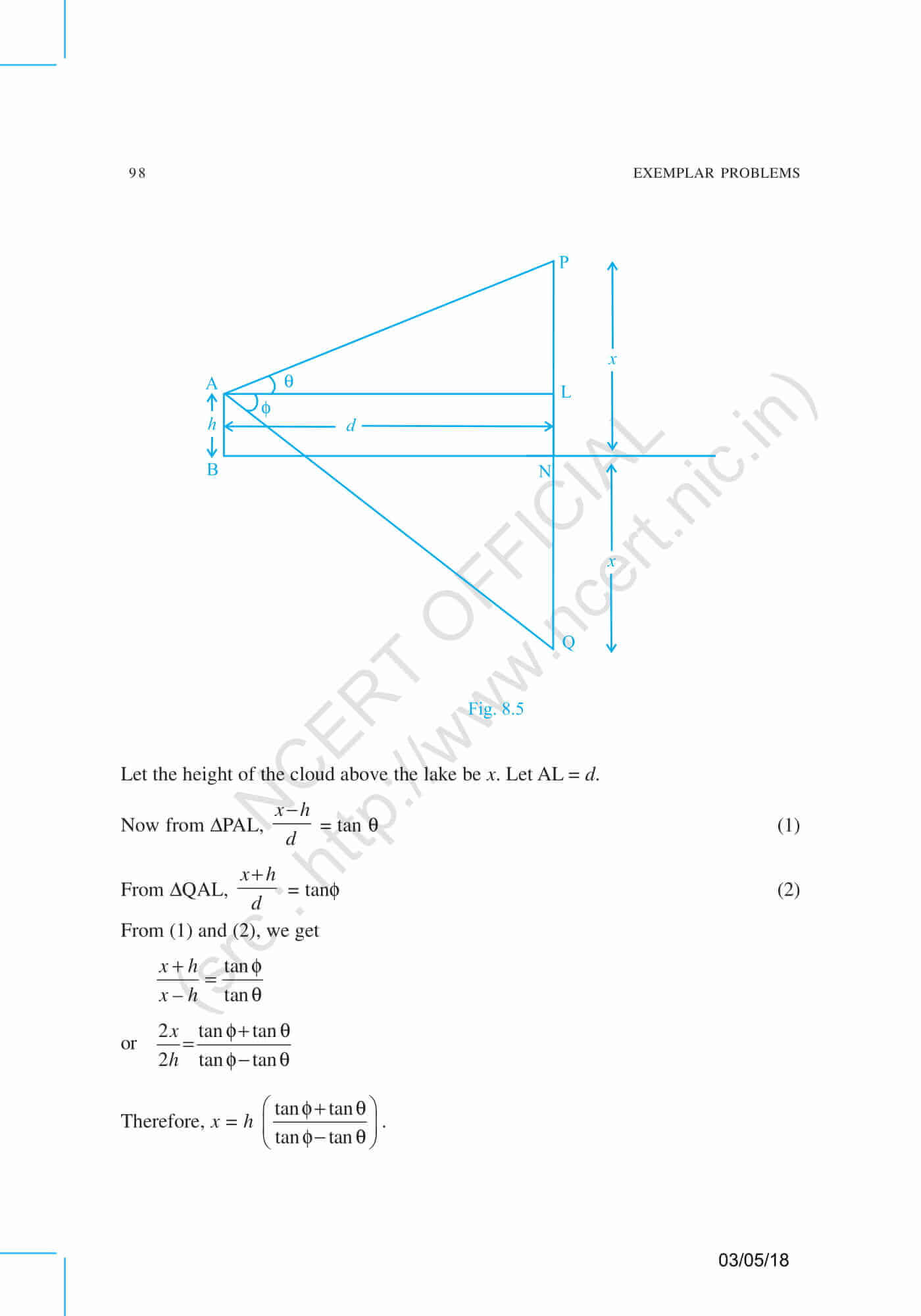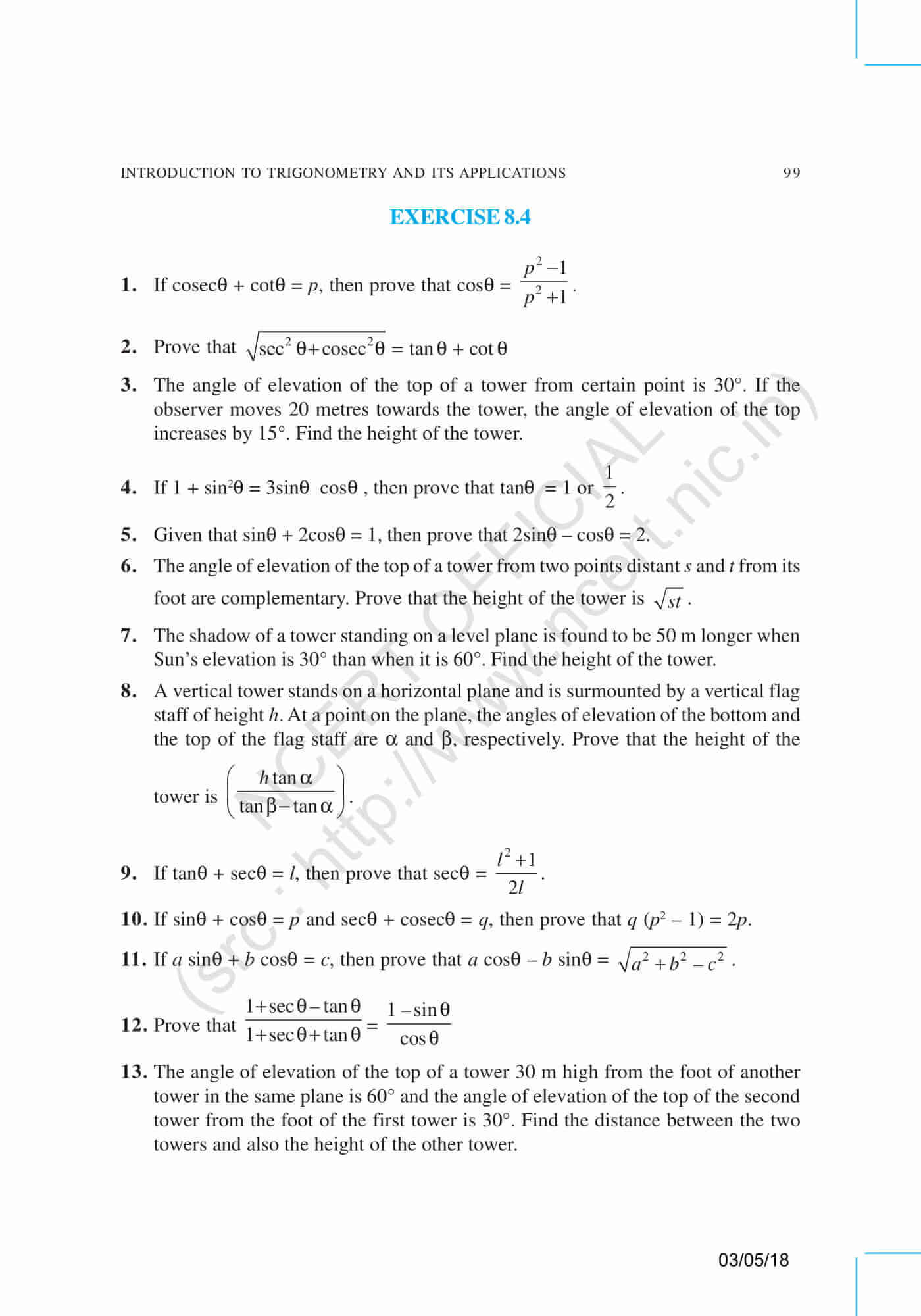 Also, find exemplars solutions for 10th standard Maths subject all chapters here with us. Download BYJU'S app to get personalized video lessons explaining different types of Maths topics and experience a new method of learning to understand the concepts in an easy way.
Also Read