NCERT Exemplar Class 10 Maths Chapter 9 Circles, provided here for students to download the pdf format of it and prepare for board exams. These exemplars problems and solutions are designed by our experts in accordance with CBSE syllabus(2018-2019). Using these solved questions in exemplars, students will be able to clear all their doubts regarding the topics and they will also find detailed answers to all the chapter questions which they can refer and study effectively for the exams. They can also refer to these materials to prepare for competitive exams in the future.
Class 10 Maths NCERT Exemplar For Circles
In chapter 9 students will explore the topic of "circle" and learn about topics like tangent and its existence to a circle. Students will also come across several examples and activities in the chapter which they have to understand and solve. Thus, to facilitate easy learning and help students grasp all the concepts of circles properly, free NCERT exemplar for class 10 Maths chapter 9 is available here. This chapter covers the following topics of circles given below;
Tangent to a given circle
Number of tangents drawn from a point on a circle
Proof of -Tangents at the end of the diameter of a circle are parallel
To get more practice for the exam, students are also provided with online reading materials such as notes, exemplar books, NCERT Maths solutions for 10th class and question papers, which they can make the best use of it. And they can solve sample papers and previous year question papers to get an idea of the type of questions asked from chapter Circles.
Class 10 maths chapter 9 NCERT Exemplar PDF can be viewed below.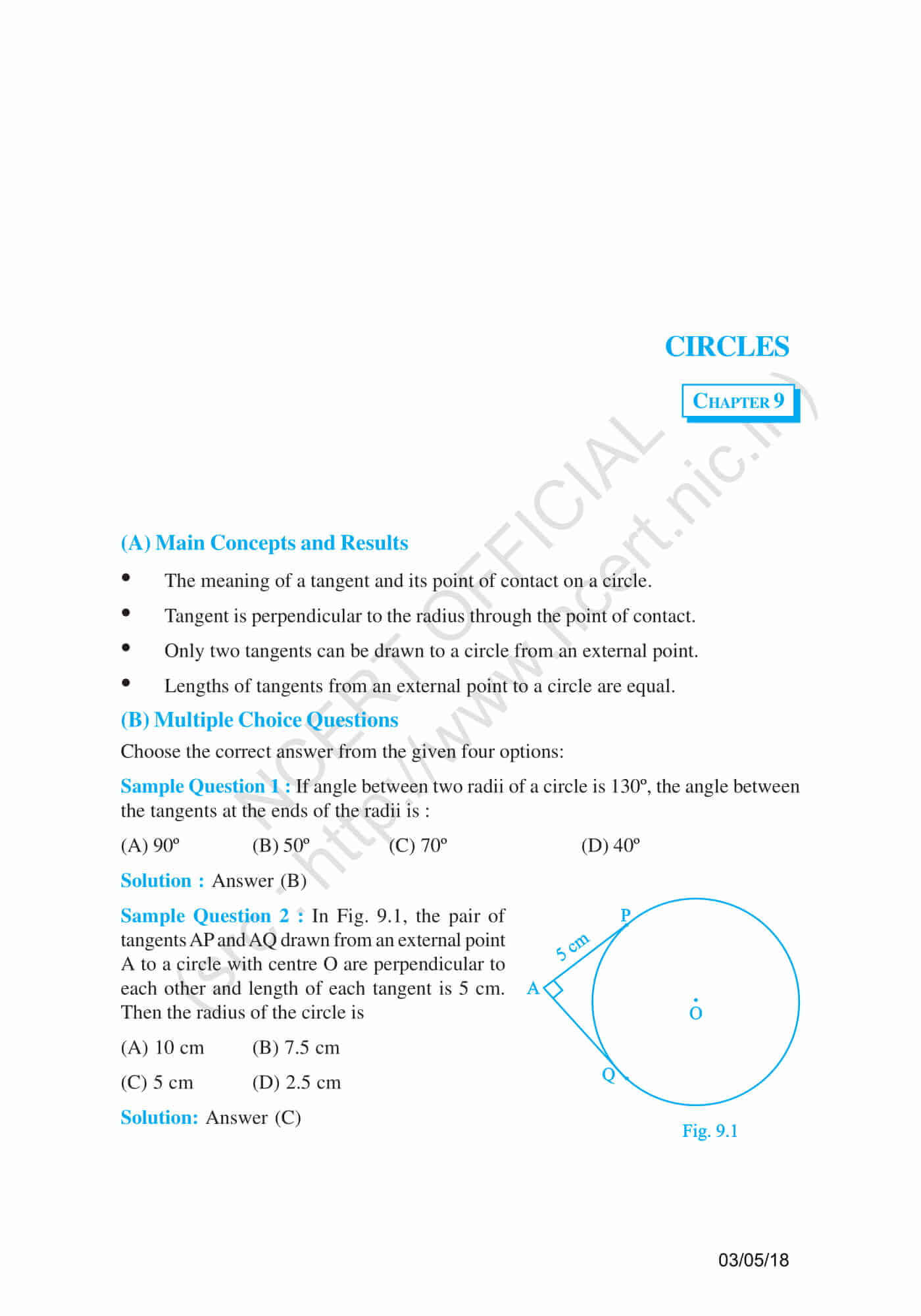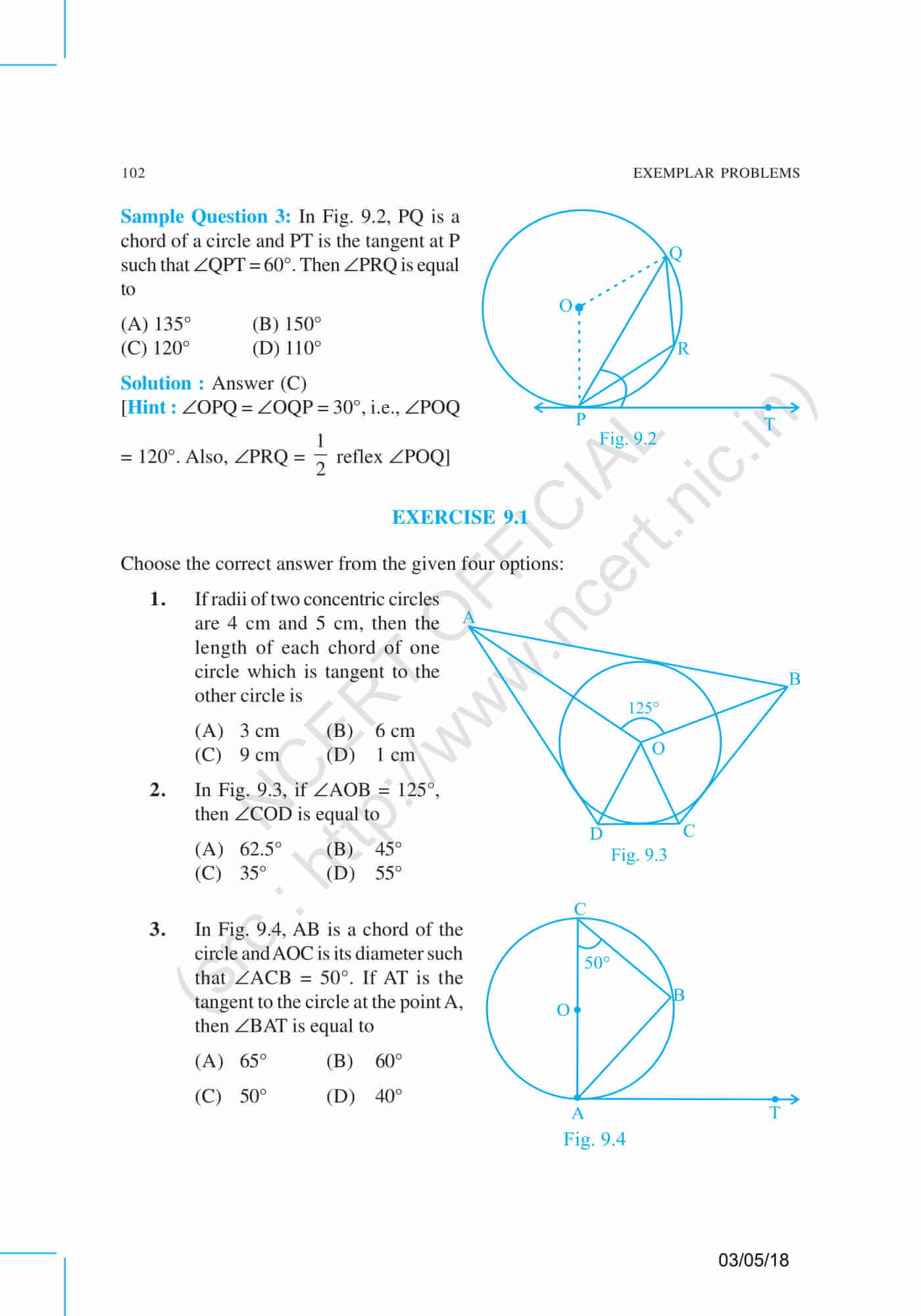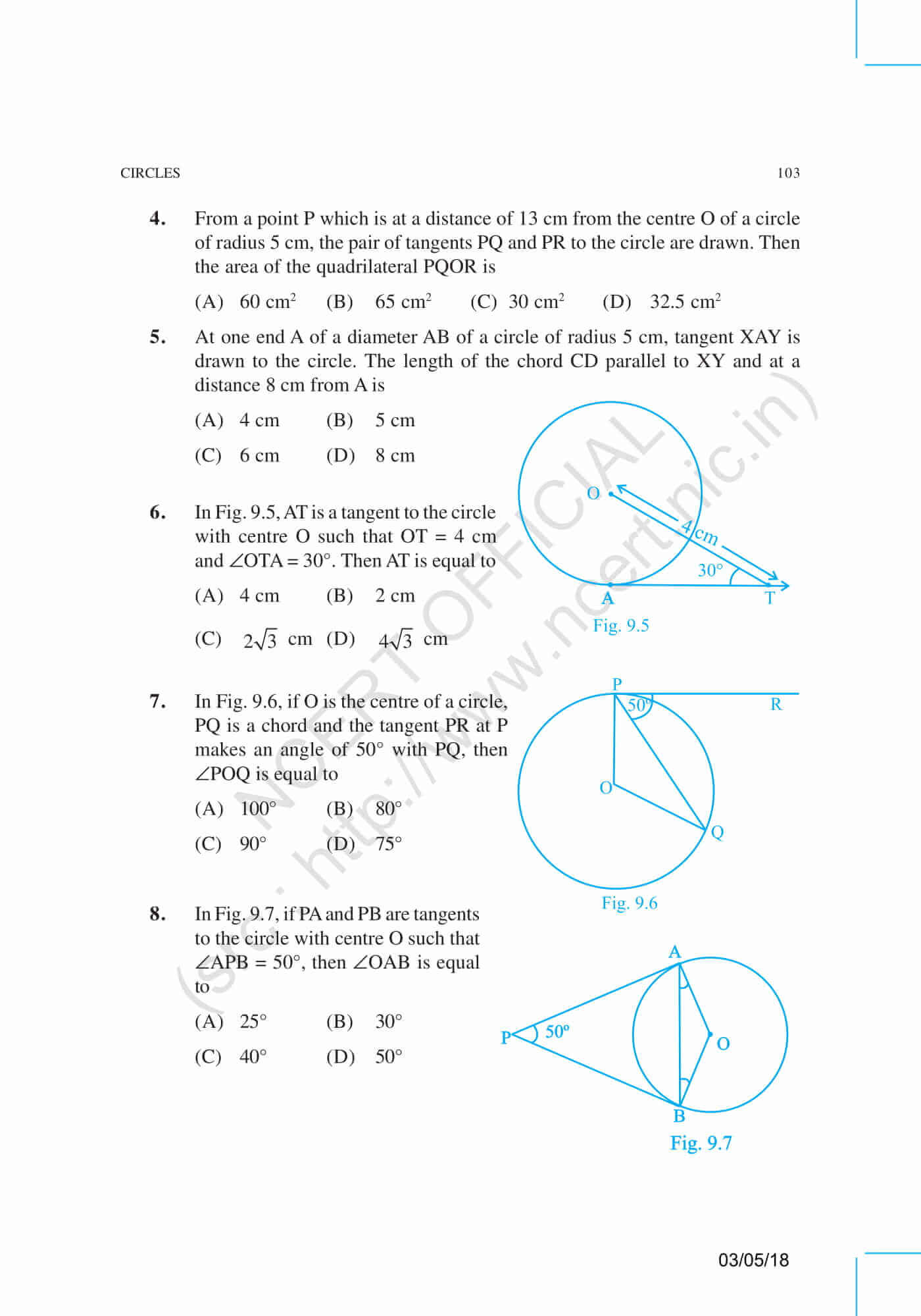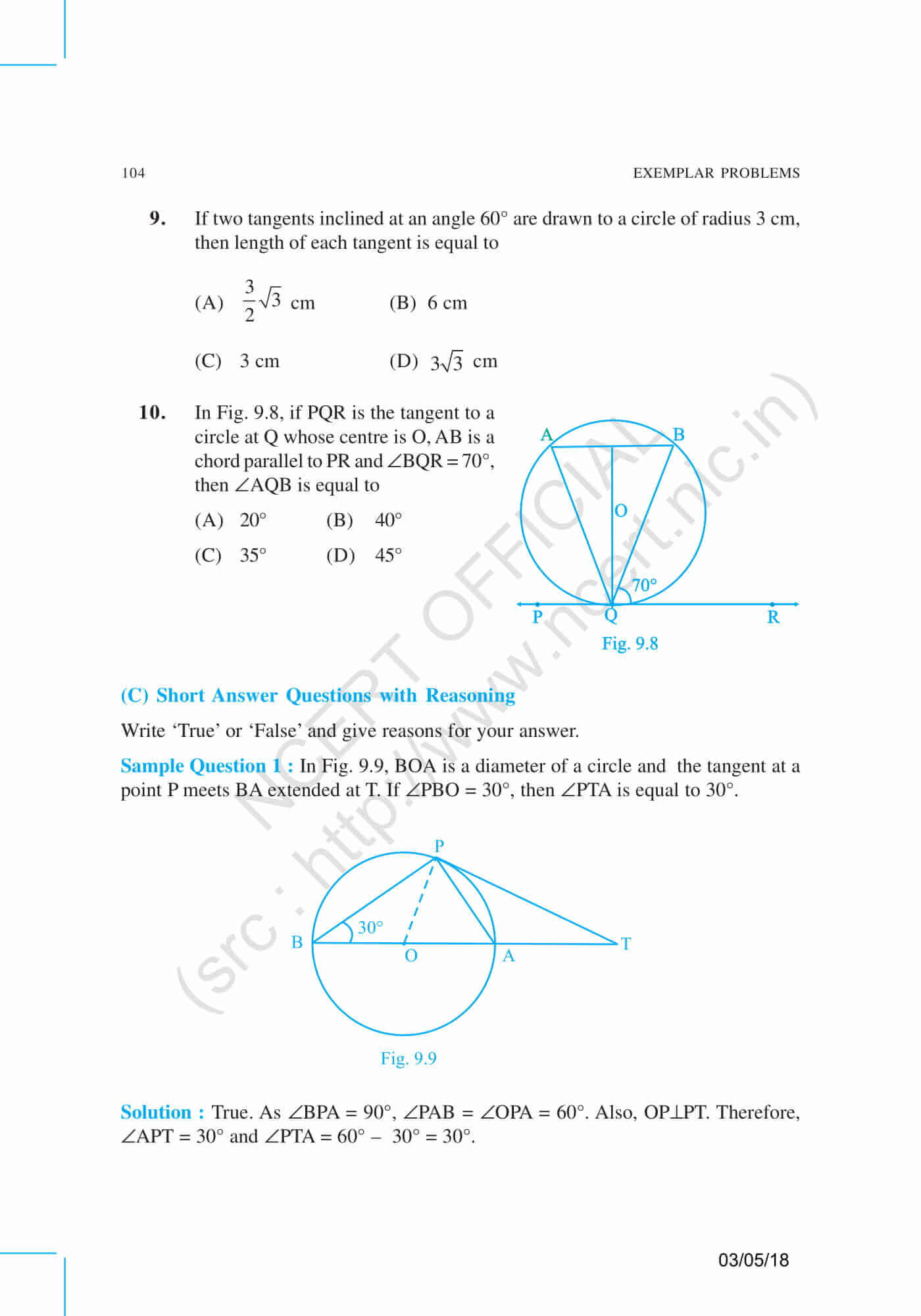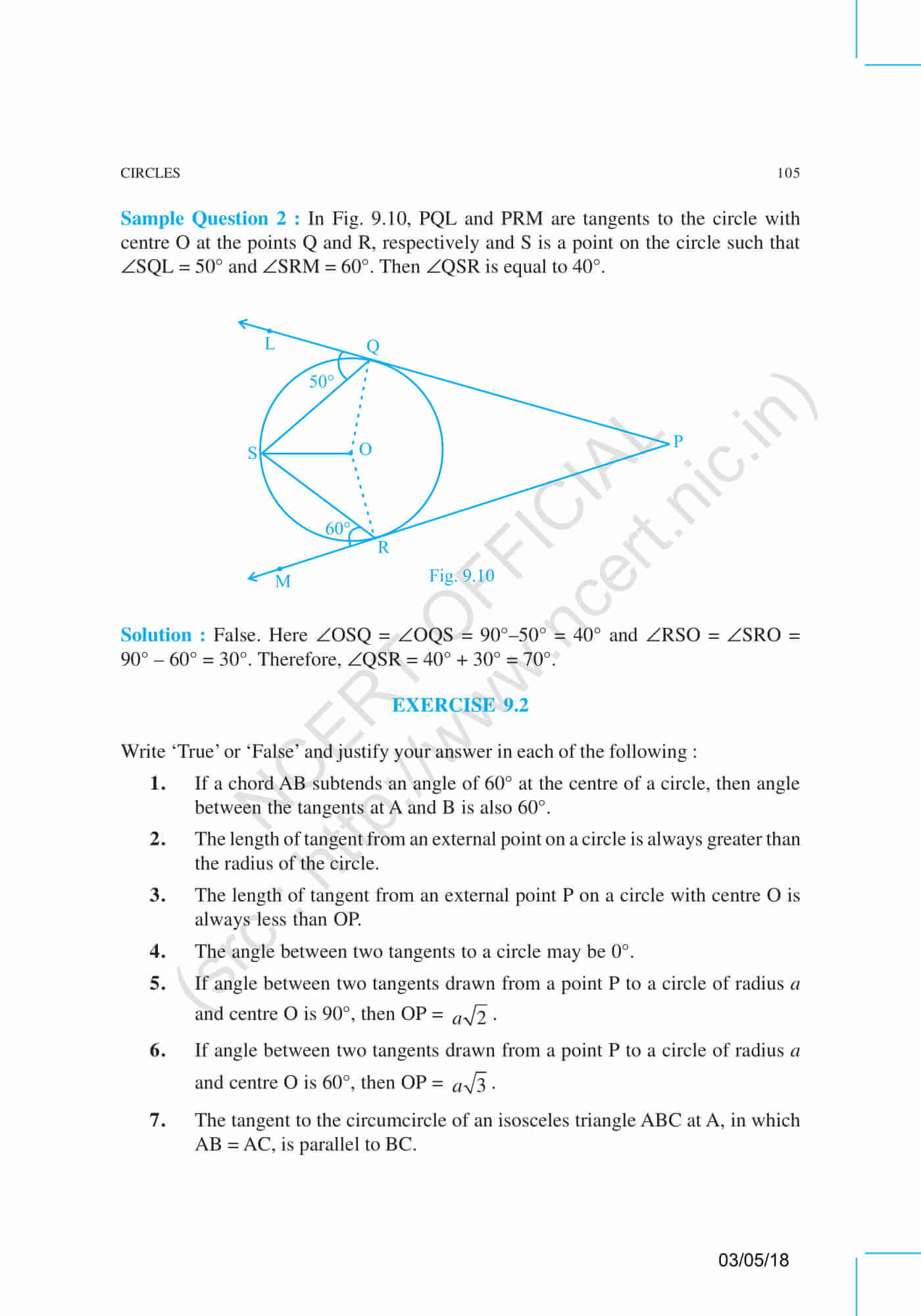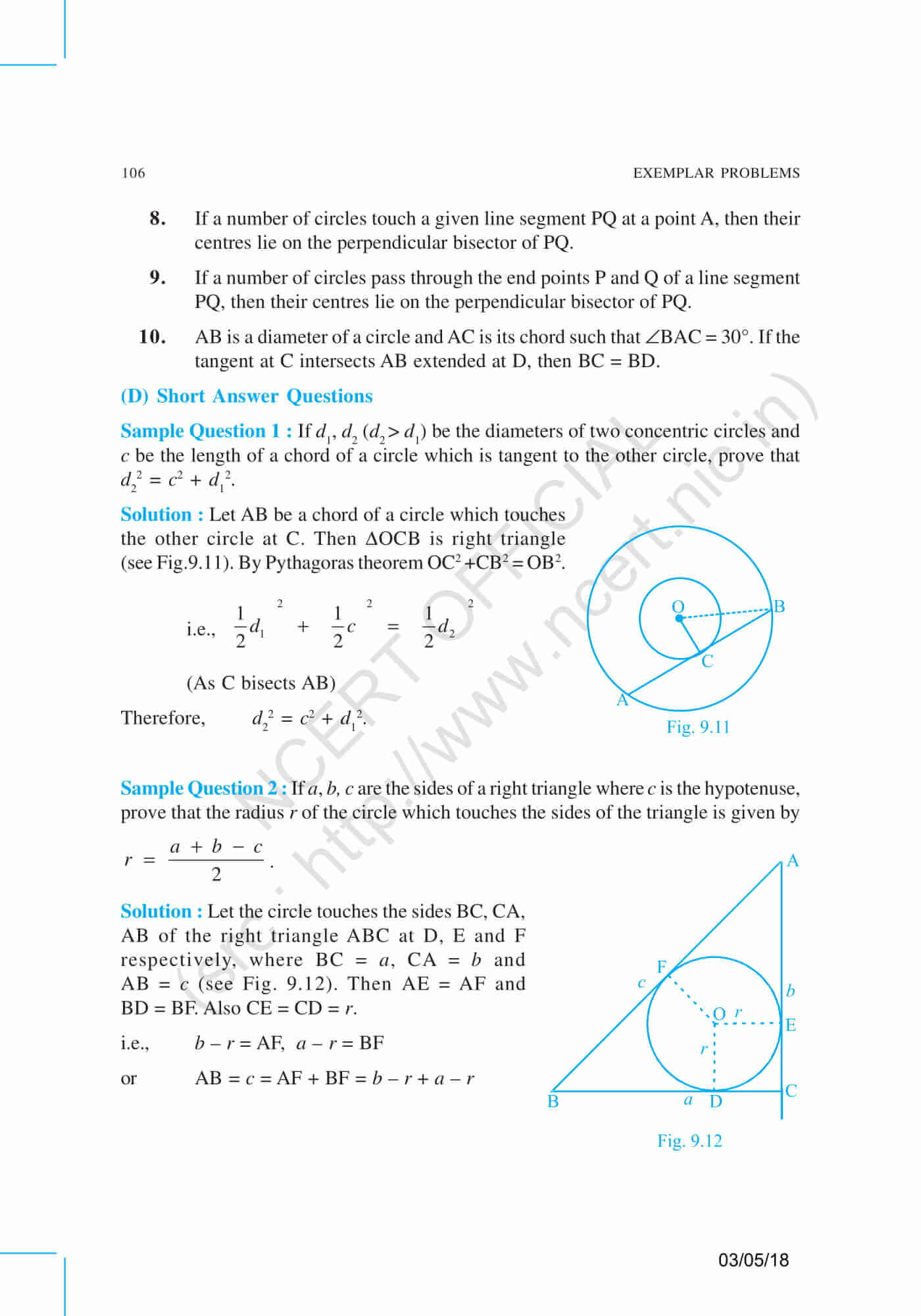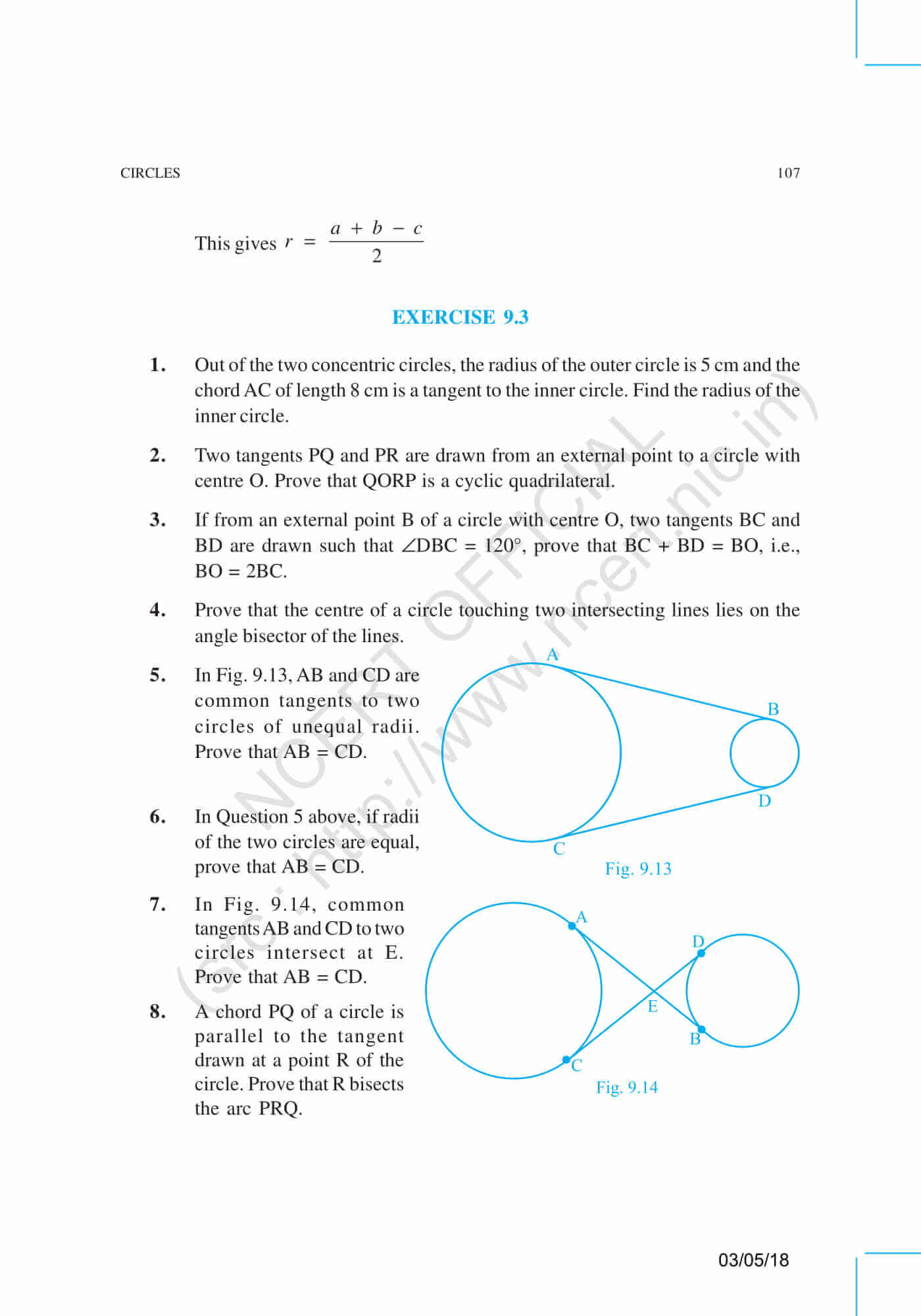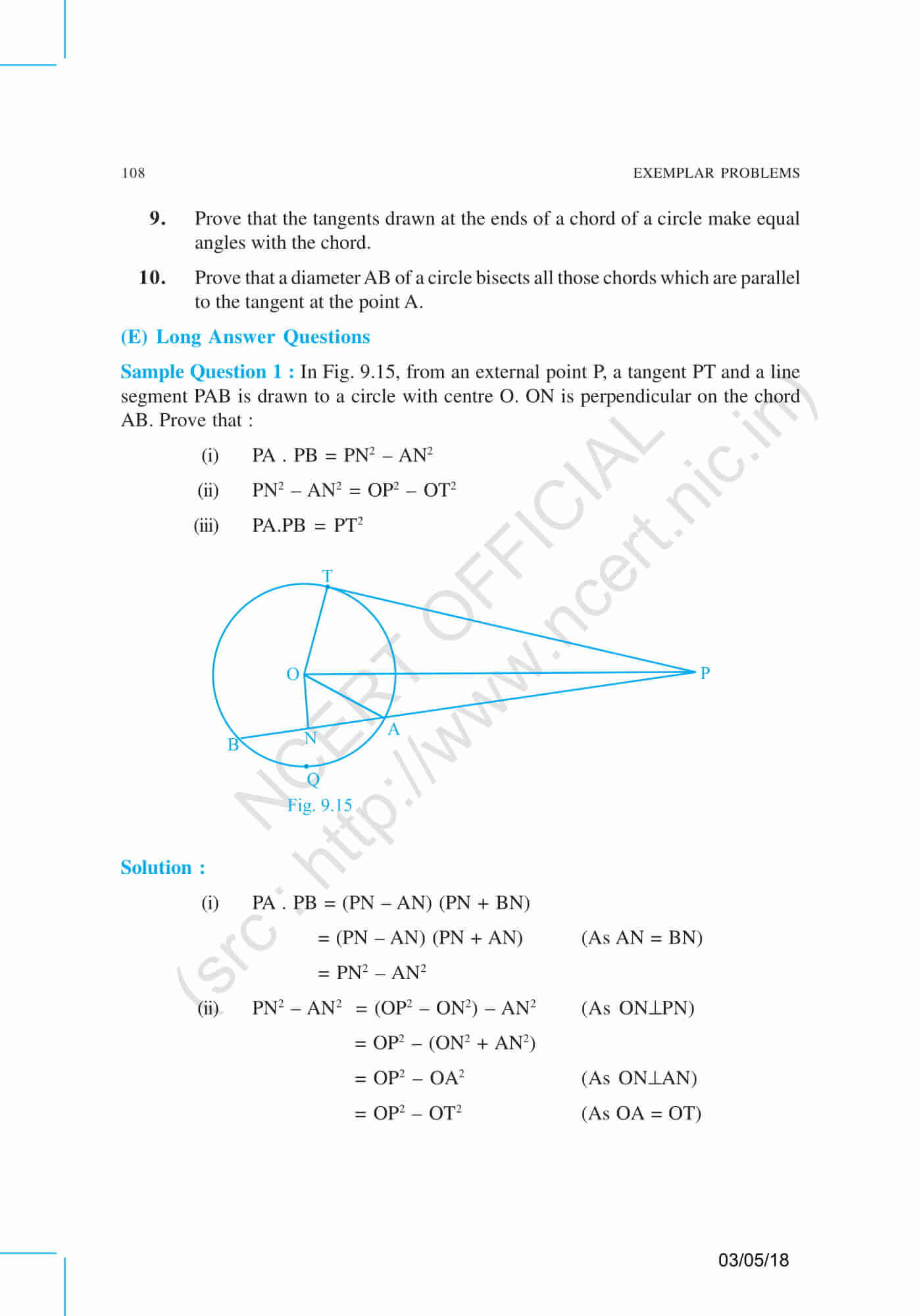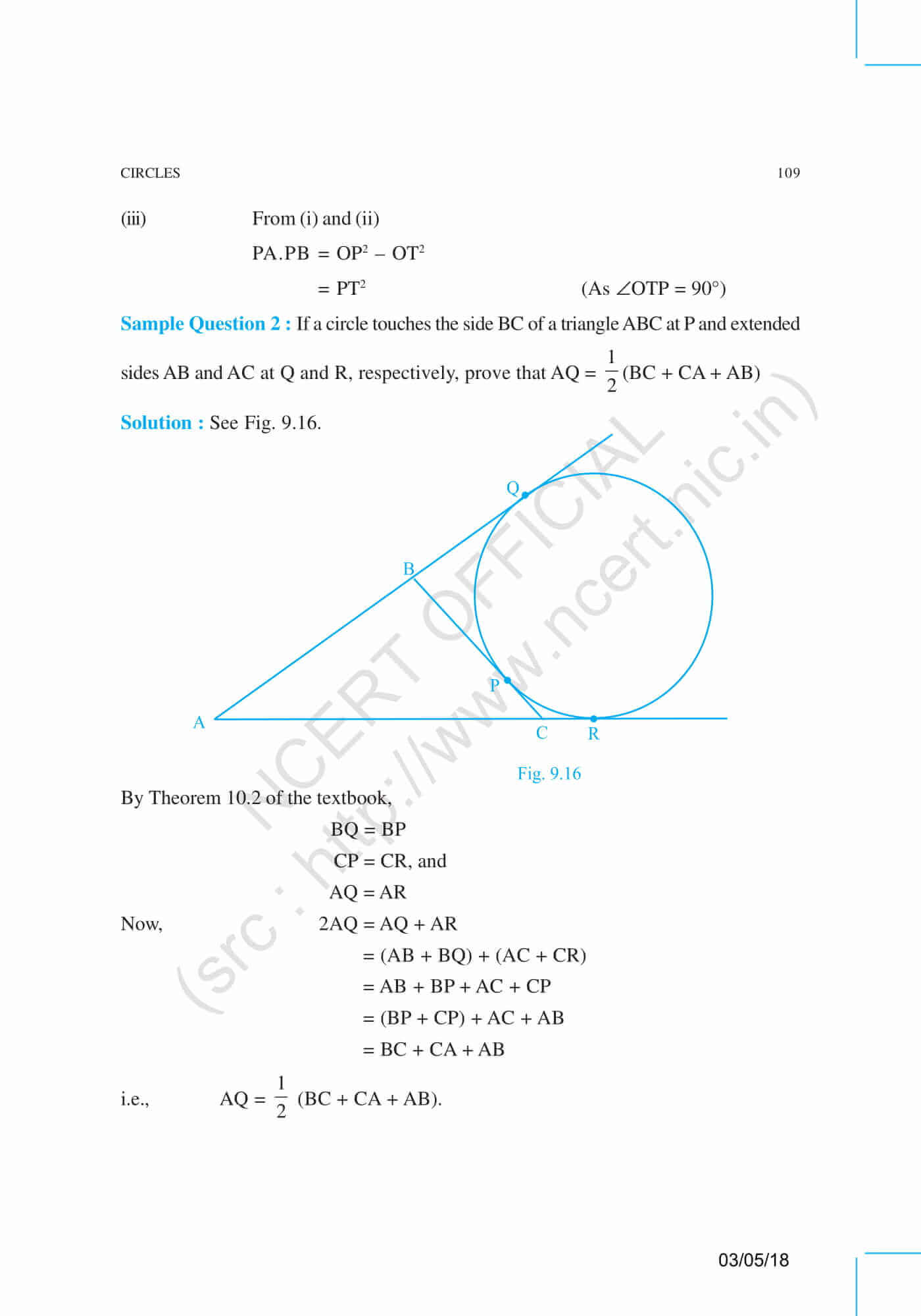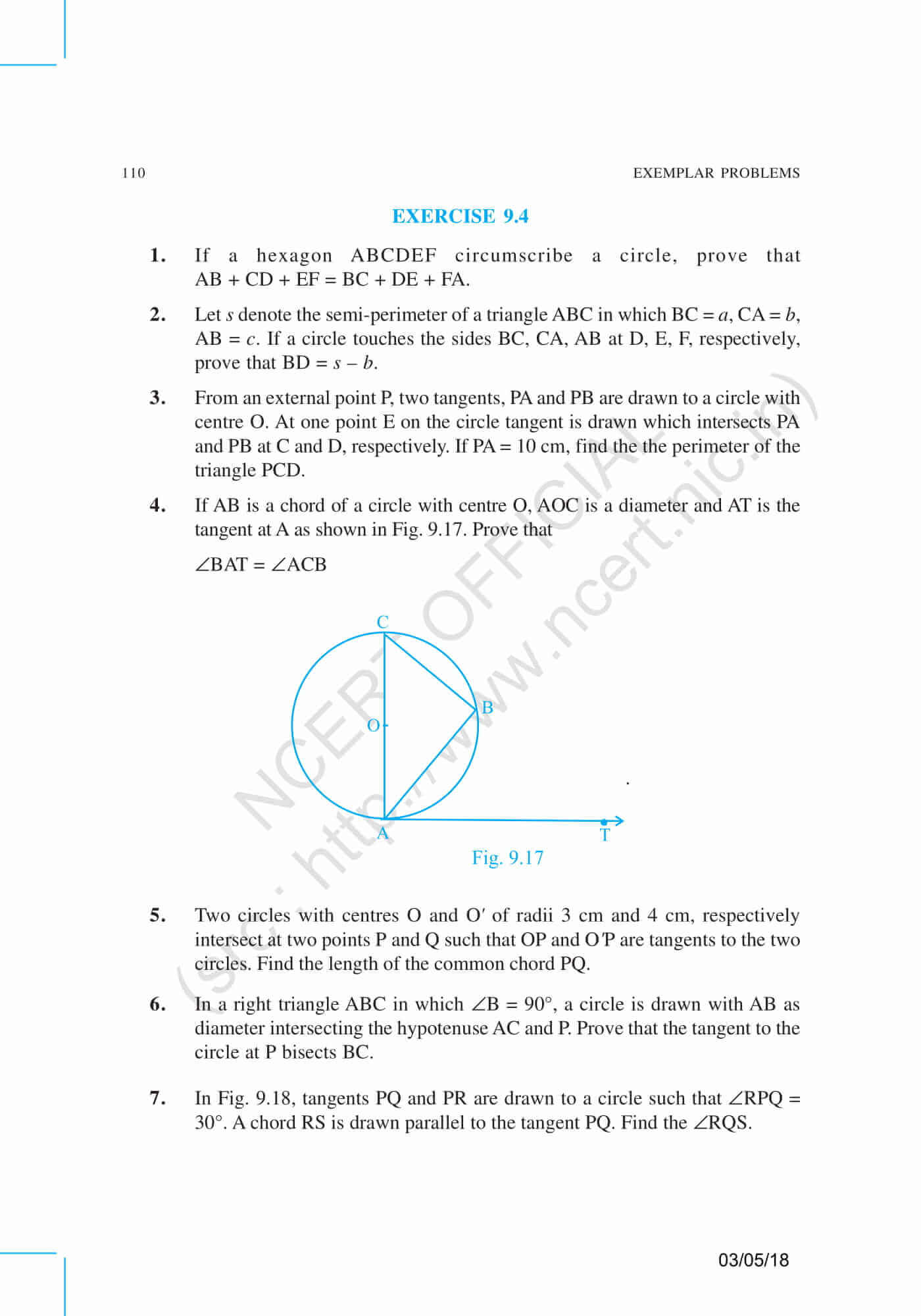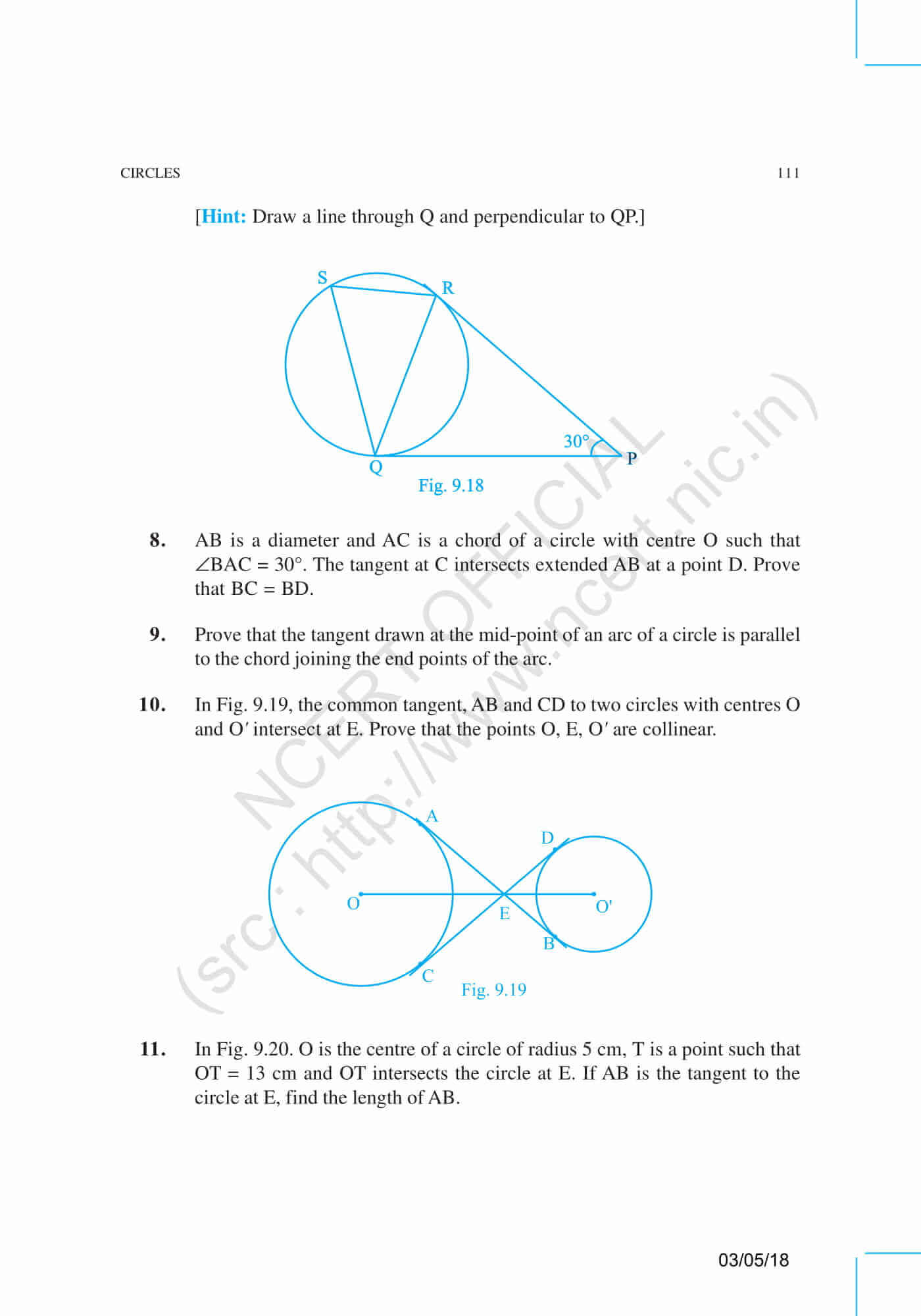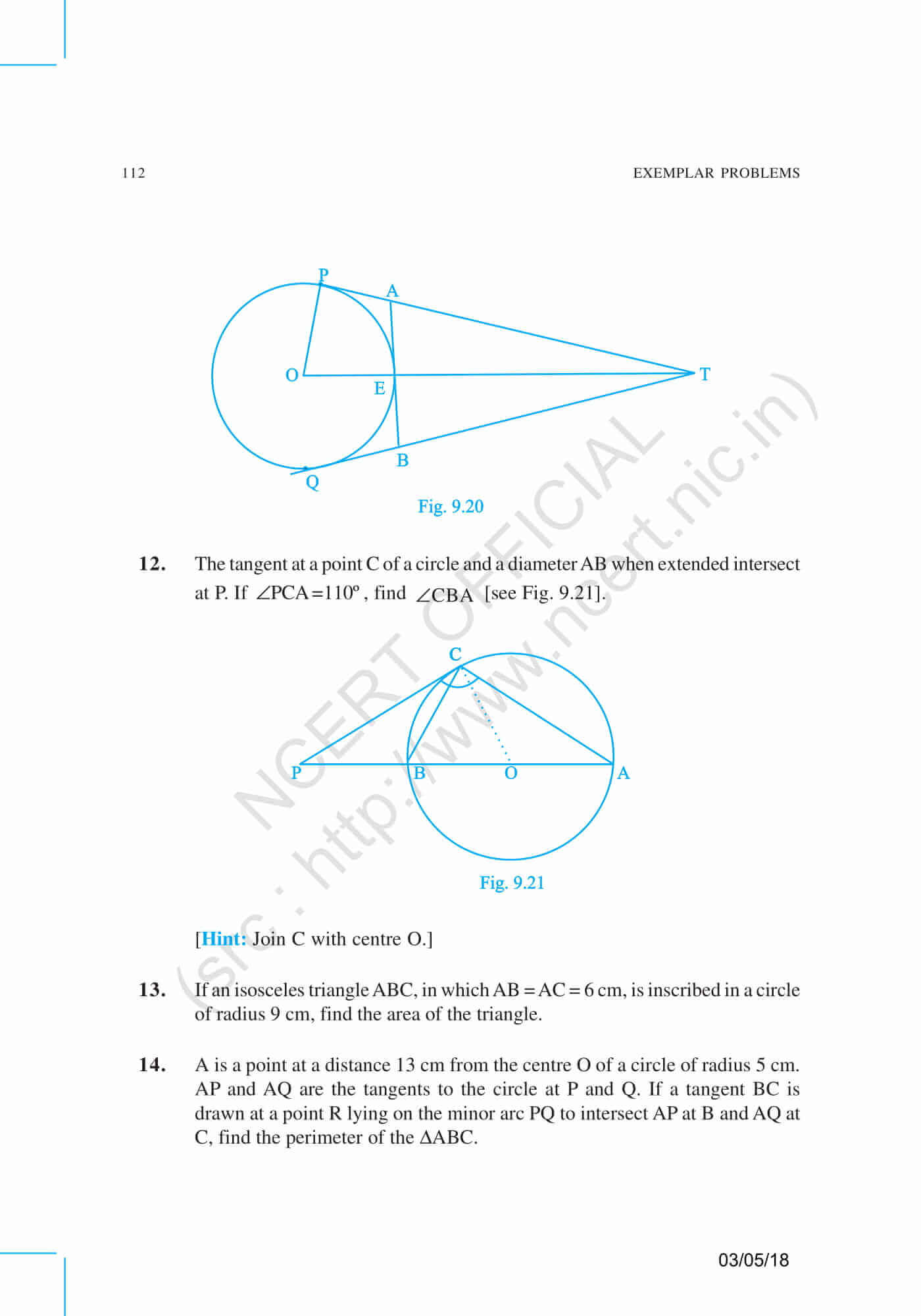 Solve exemplar for all chapters which is covered in standard 10 Maths subject by clicking here. Download BYJU'S app to get personalized videos, explaining different types of Maths topics such as circles and experience a new method of learning to understand the concepts in an easy way.
Also Read