NCERT Exemplar Class 10 Maths Chapter 7 Coordinate Geometry, provided here for students to prepare for board exams. These exemplars problems and solutions are designed by experts with respect to CBSE syllabus(2018-2019). The exemplar can further be used as an effective study tool and will seemingly help students develop better math fluency and tackle even the difficult questions that can be asked in the board exam.
Class 10 Maths NCERT Exemplar For Coordinate Geometry
In chapter 7 students will be introduced to different formulas like distance and section formula and they will have to understand its application properly. The chapter also deals with topics like the area of a triangle and students have to work on problems based on them. While this is the main objective of the chapter is to basically help students focuses more on applying the concepts of coordinate geometry to the real world scenarios.
This chapter covers the following topics given below;
Finding the distance between two points in two coordinates
Section formula and finding the coordinates of the point which divides a line segment
Finding the area of triangles with the help of coordinate points
Finding the mid-point of the line segment joining the coordinate points
Students can freely download pdf of NCERT exemplar for class 10 maths chapter 7 – coordinate geometry to increase their understanding of all the concepts and practice problems in a more efficient manner. Click here to solve exemplars for all the chapters of Maths standard 10.
Standard 10th students are advised to solve sample papers and previous year question papers to have an idea of the type of questions asked from chapter Coordinate Geometry. They can also refer to our online learning materials such as notes, exemplar books, Maths NCERT solutions for class 10 and question papers to have a quick revision before the exam.
Class 10 maths chapter 7 NCERT exemplar PDF can be accessed below.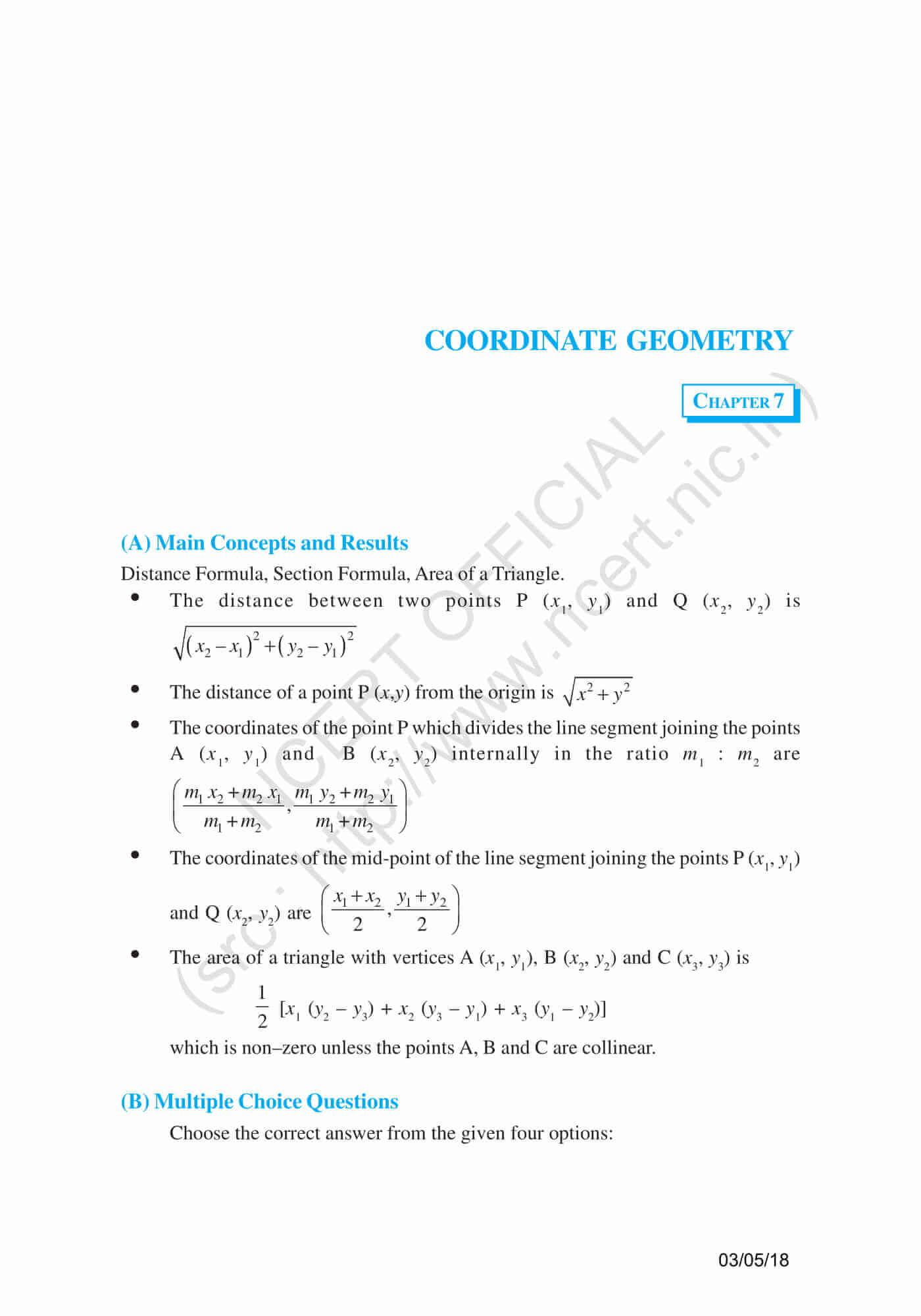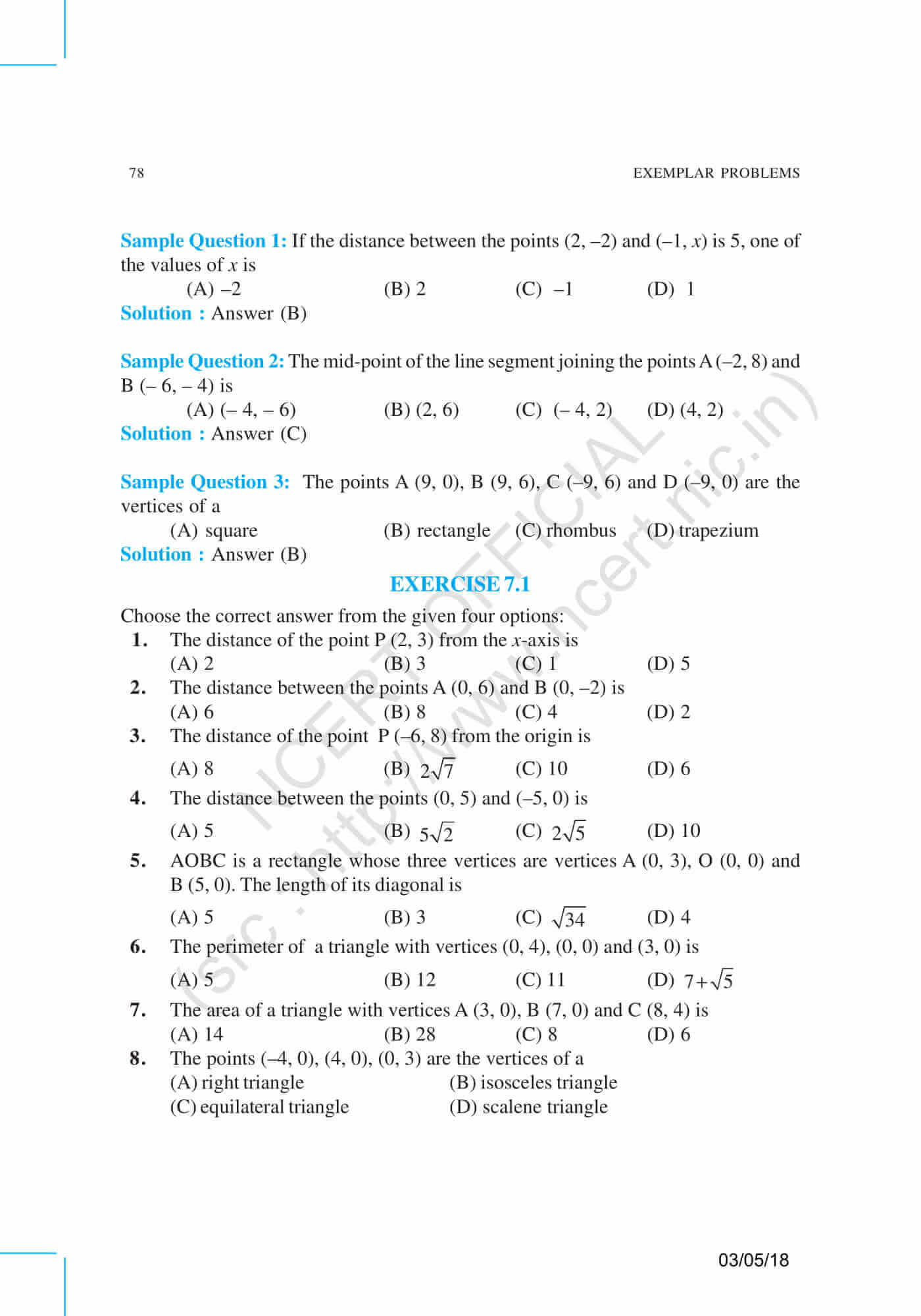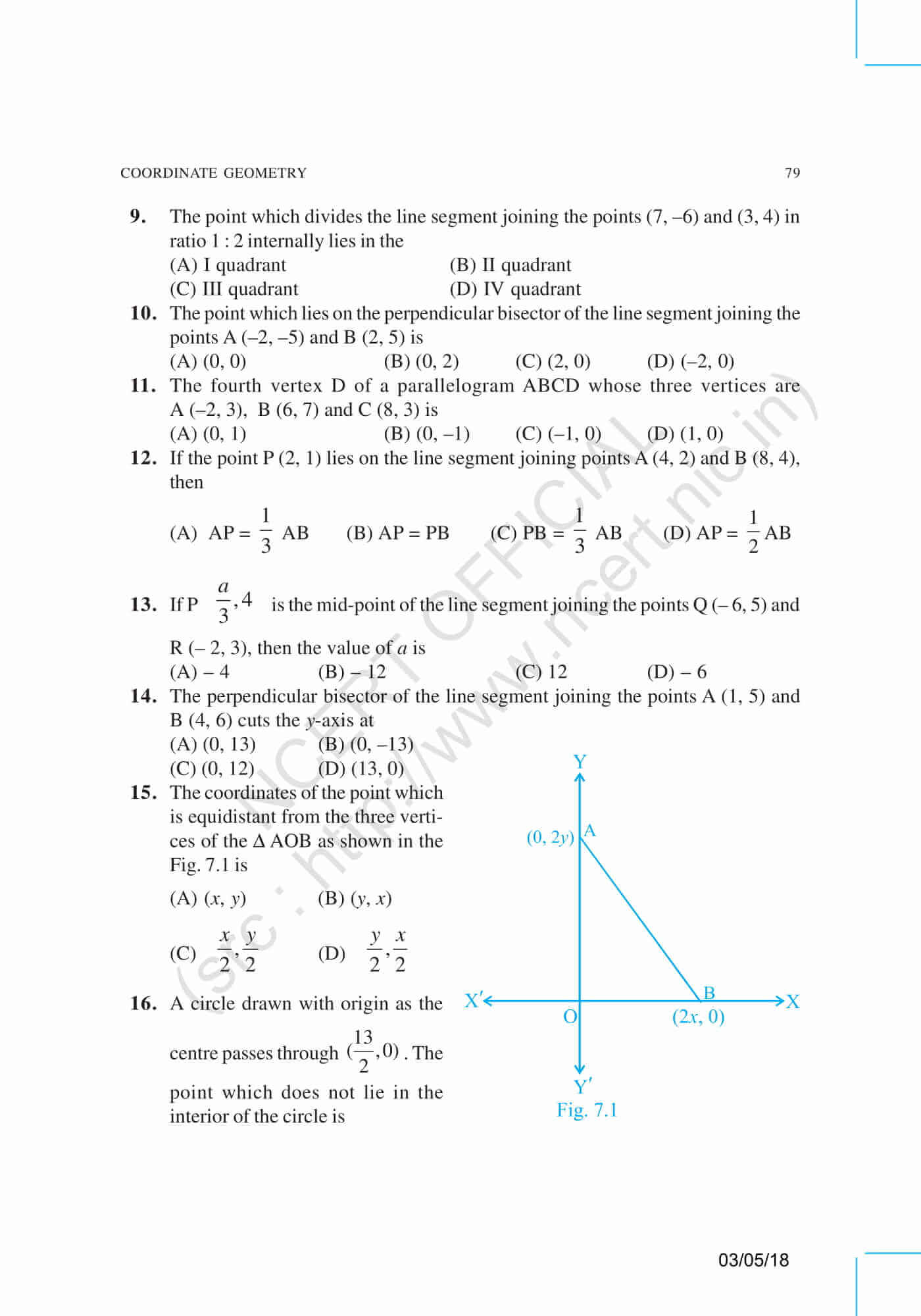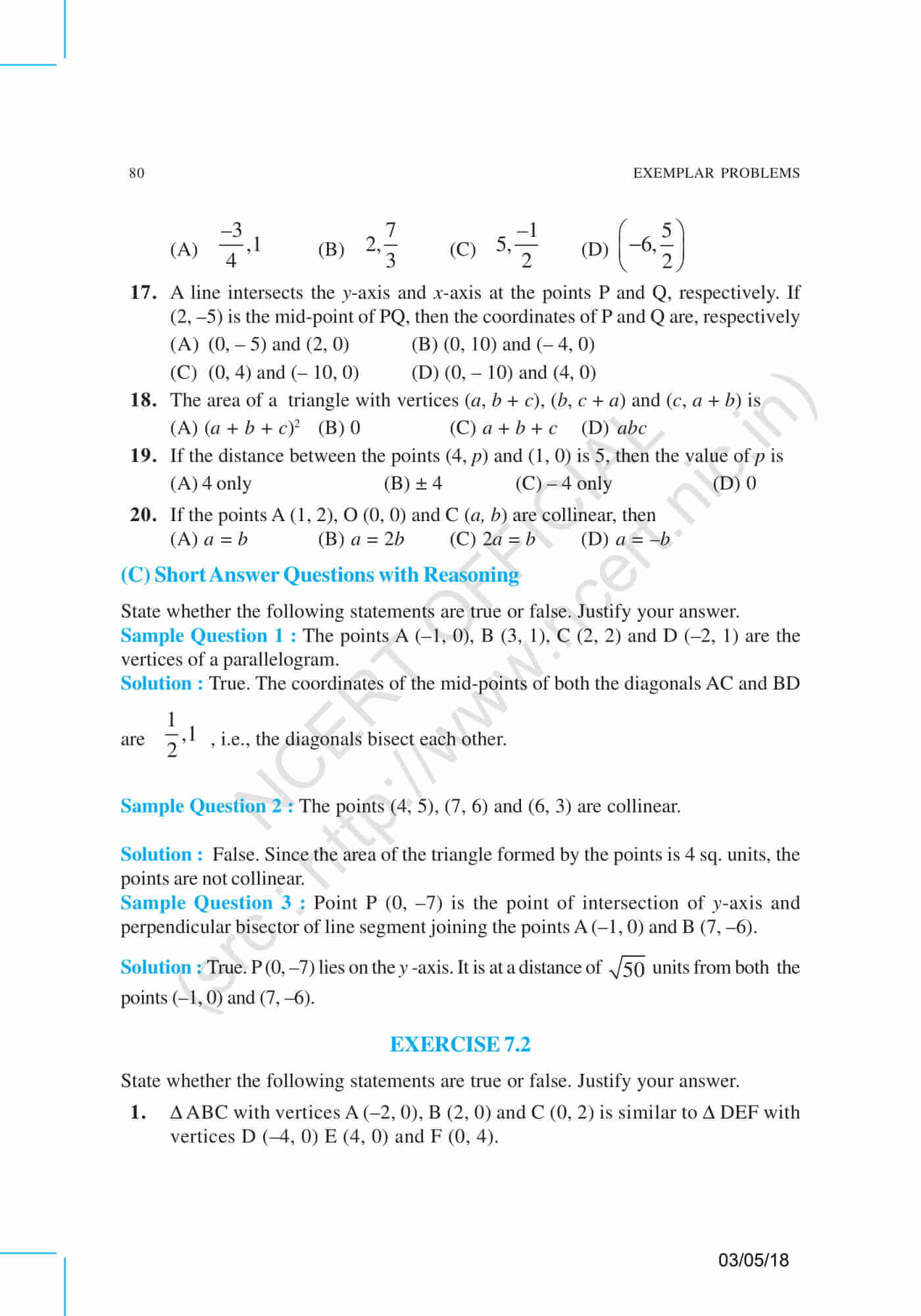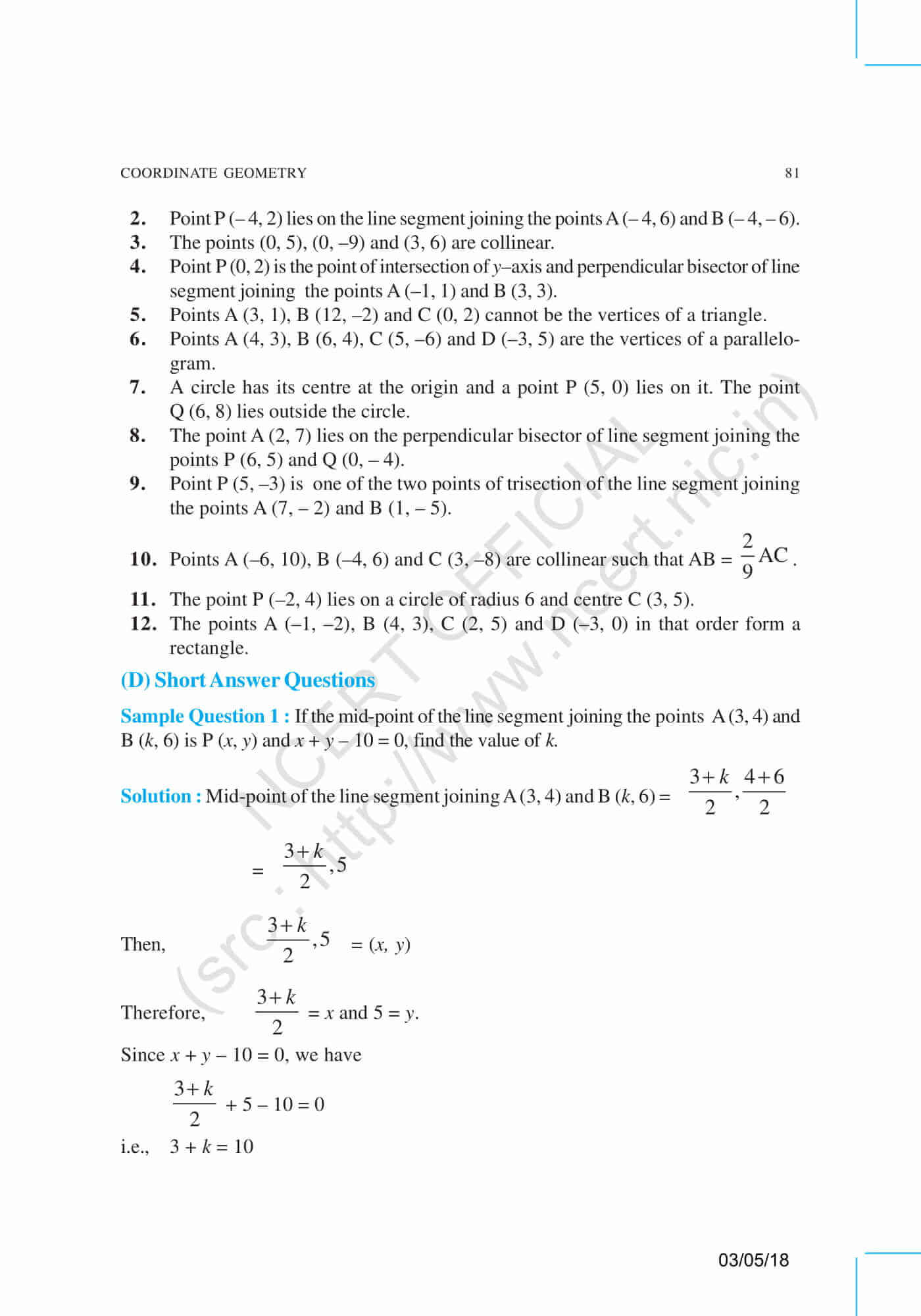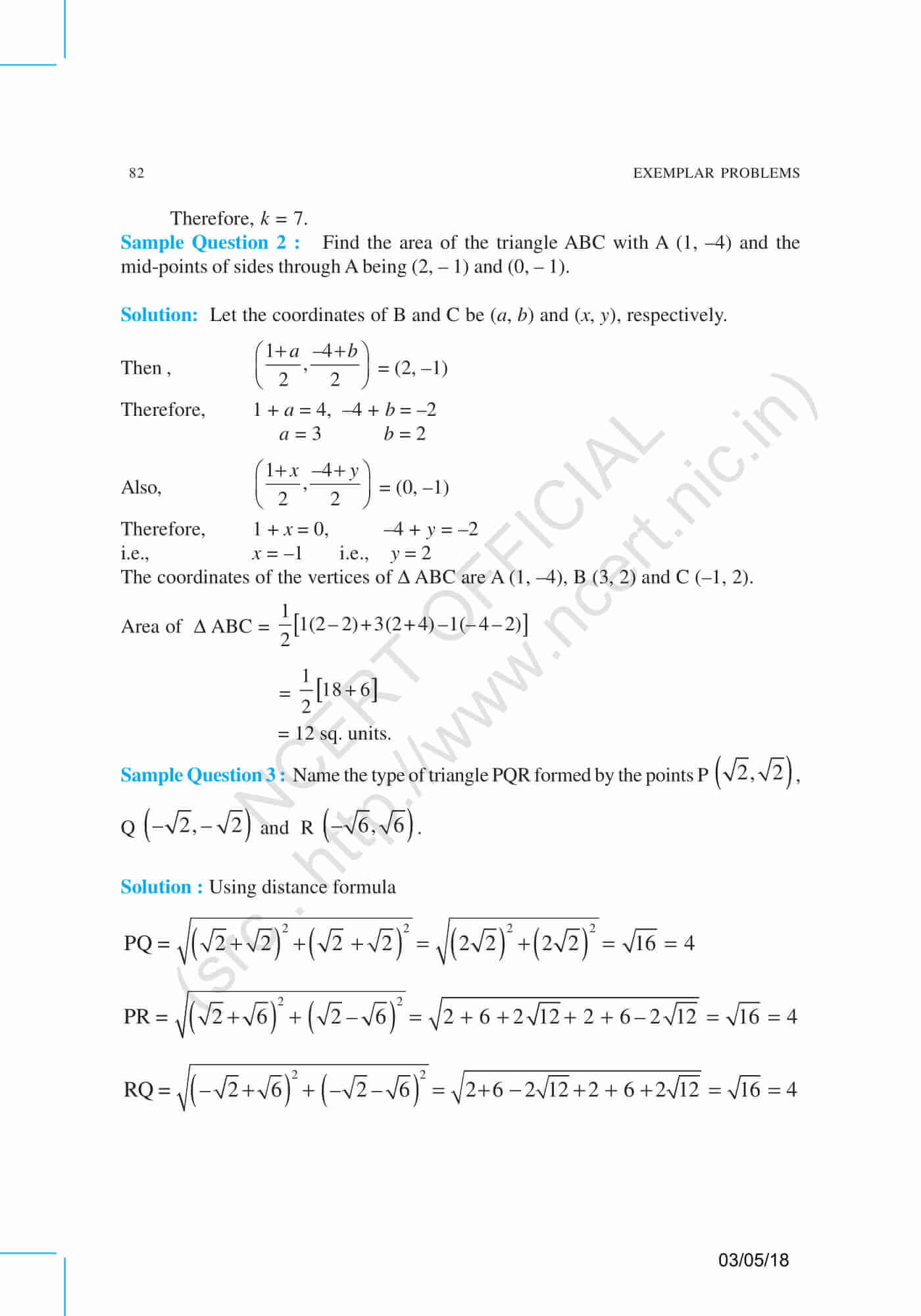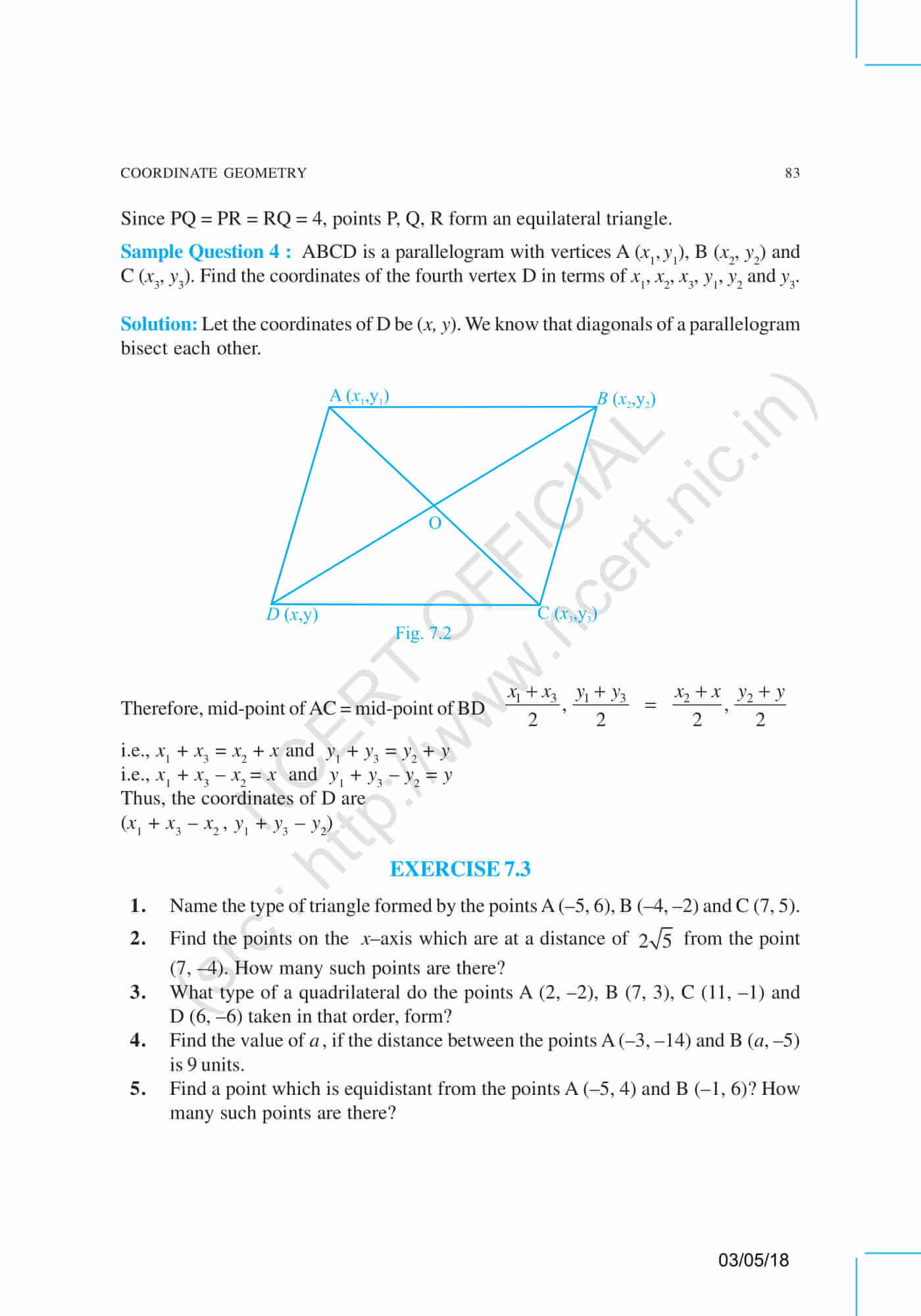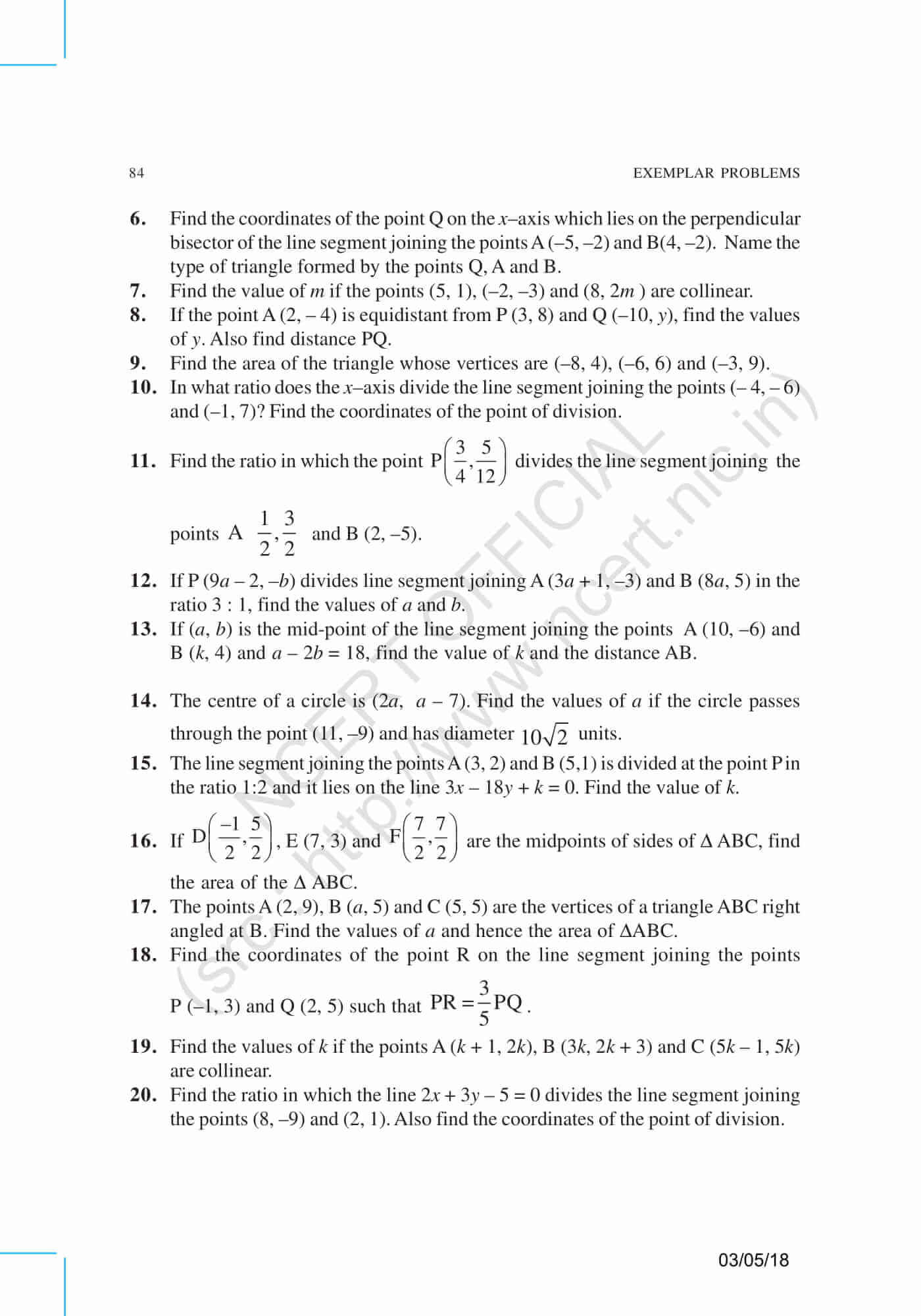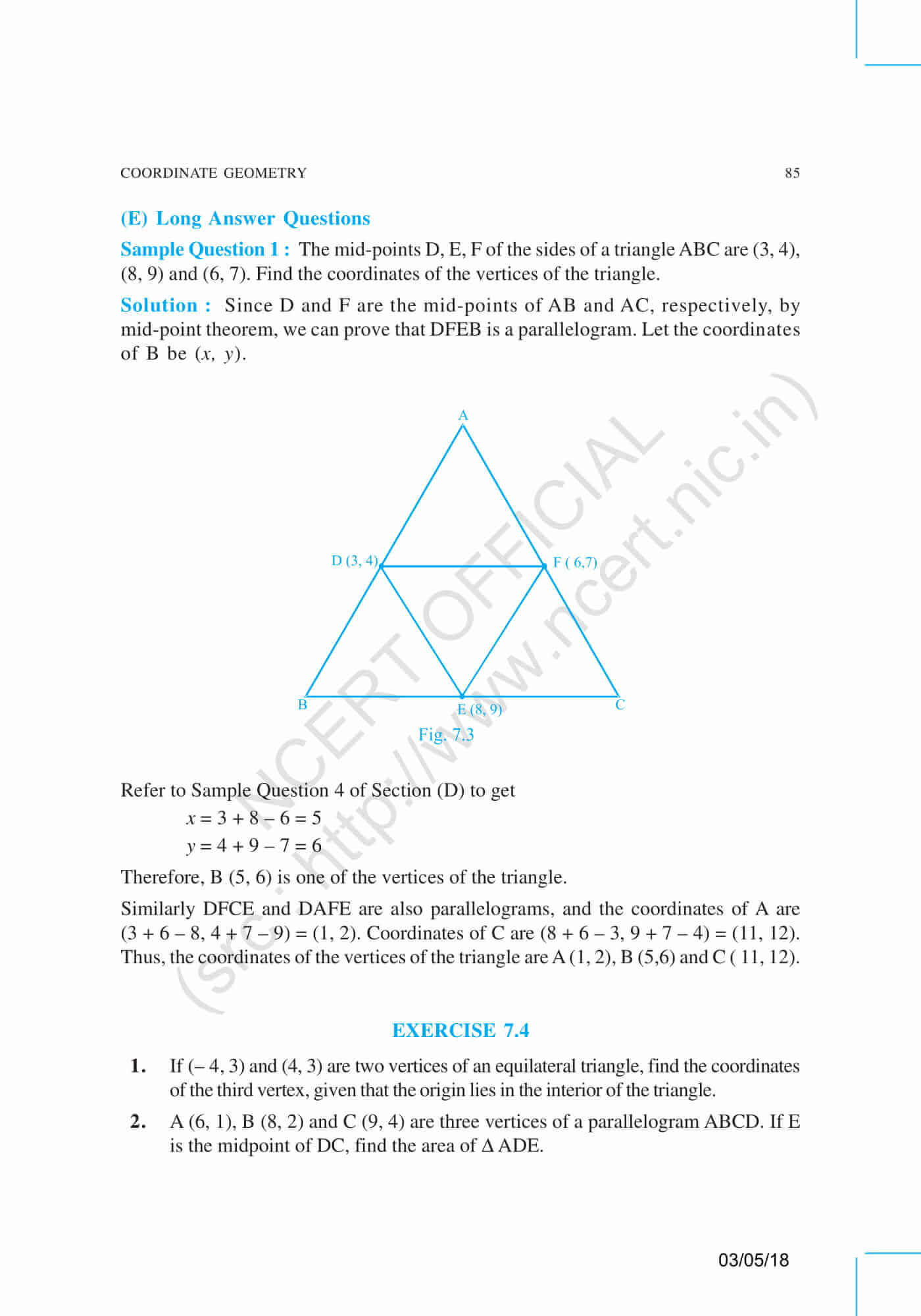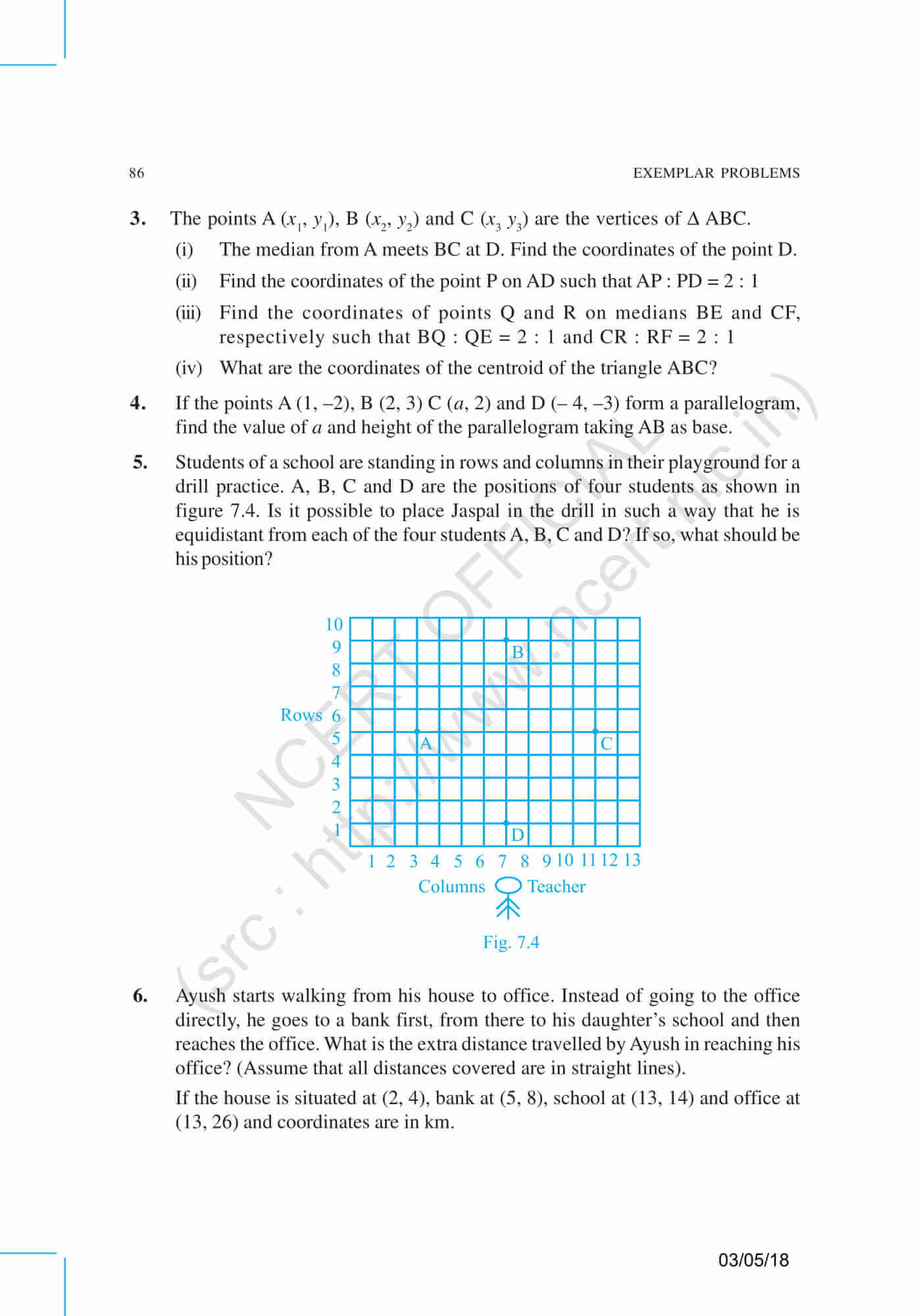 Download BYJU'S app where you will get personalized video lesson explaining different types of Maths concepts in an easy to understand way.
Also Read