NCERT Exemplar Class 10 Maths Chapter 6 Triangles, provided here by our subject experts to make students get prepared for the board exams with respect to CBSE syllabus(2018-2019). Students can use it as an effective study tool to practice math problems and also have a quick revision of the topics.
Class 10 Maths NCERT Exemplar For Triangles
Triangle and its properties are a familiar topic for class 10 students as they must have studied about it in earlier classes. However, we all know that the concepts get more advanced and new topics are introduced as we progress through each class. As such, in class 10, the topic of triangles is explained more in detail and students have to deal with new and more complex sums as well as concepts like Pythagoras theorem, the similarity of triangles, similar figures, and more.
The topics covered in these exemplar problems and solutions are;
Similar figures
Triangles and their similarity
Conditions for similarity in triangles
Areas of similar triangles and their ratios
Triangle theorems and proofs based on Pythagoras theorem
To help students master the chapter concepts easily, we are offering free NCERT exemplar for class 10 Maths chapter 6 – triangles PDF here, which can be easily downloaded.Also, they can make use of exemplar books, notes,question papers and 10th class Maths NCERT solutions to have a thorough practice for each chapter.
Check out class 10 maths chapter 6 NCERT exemplar PDF below.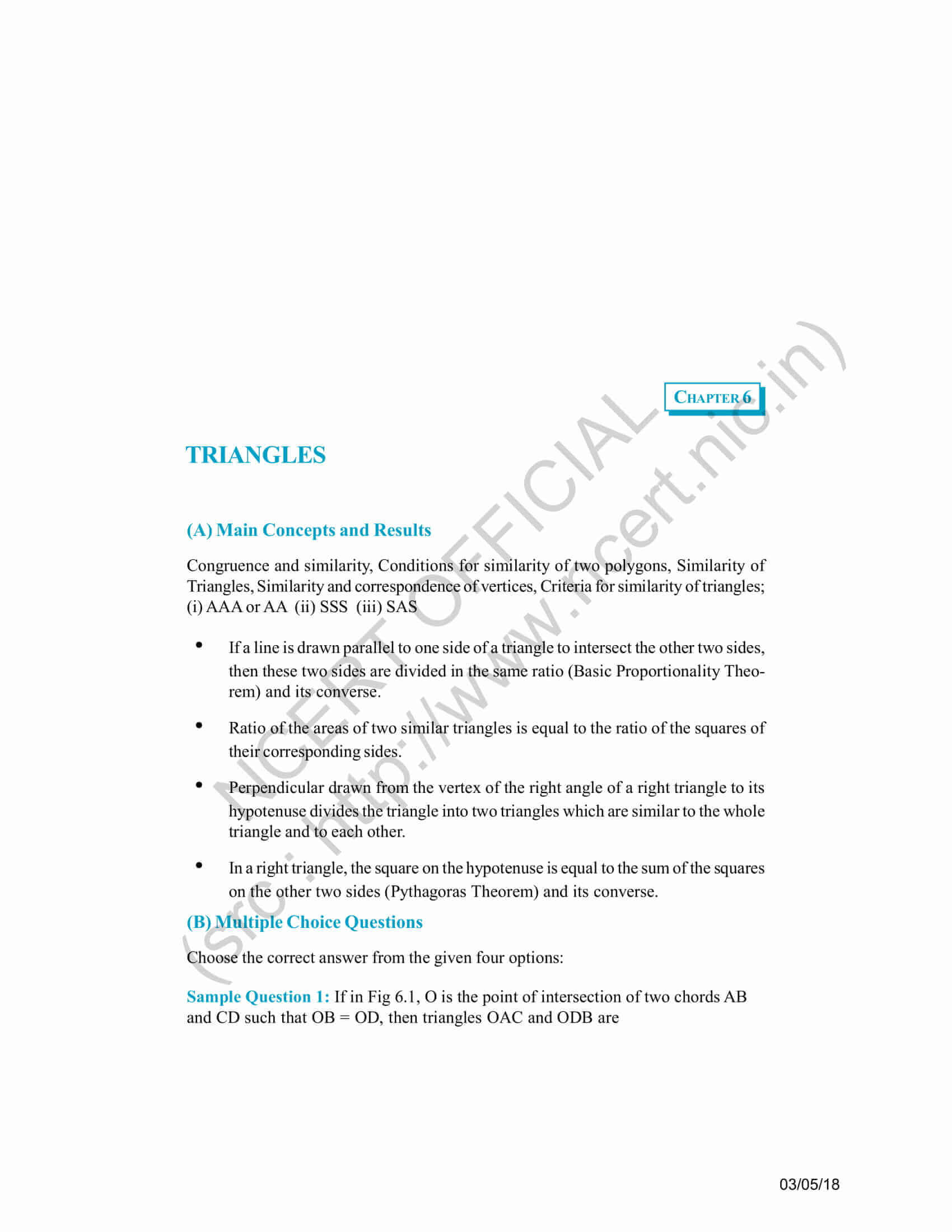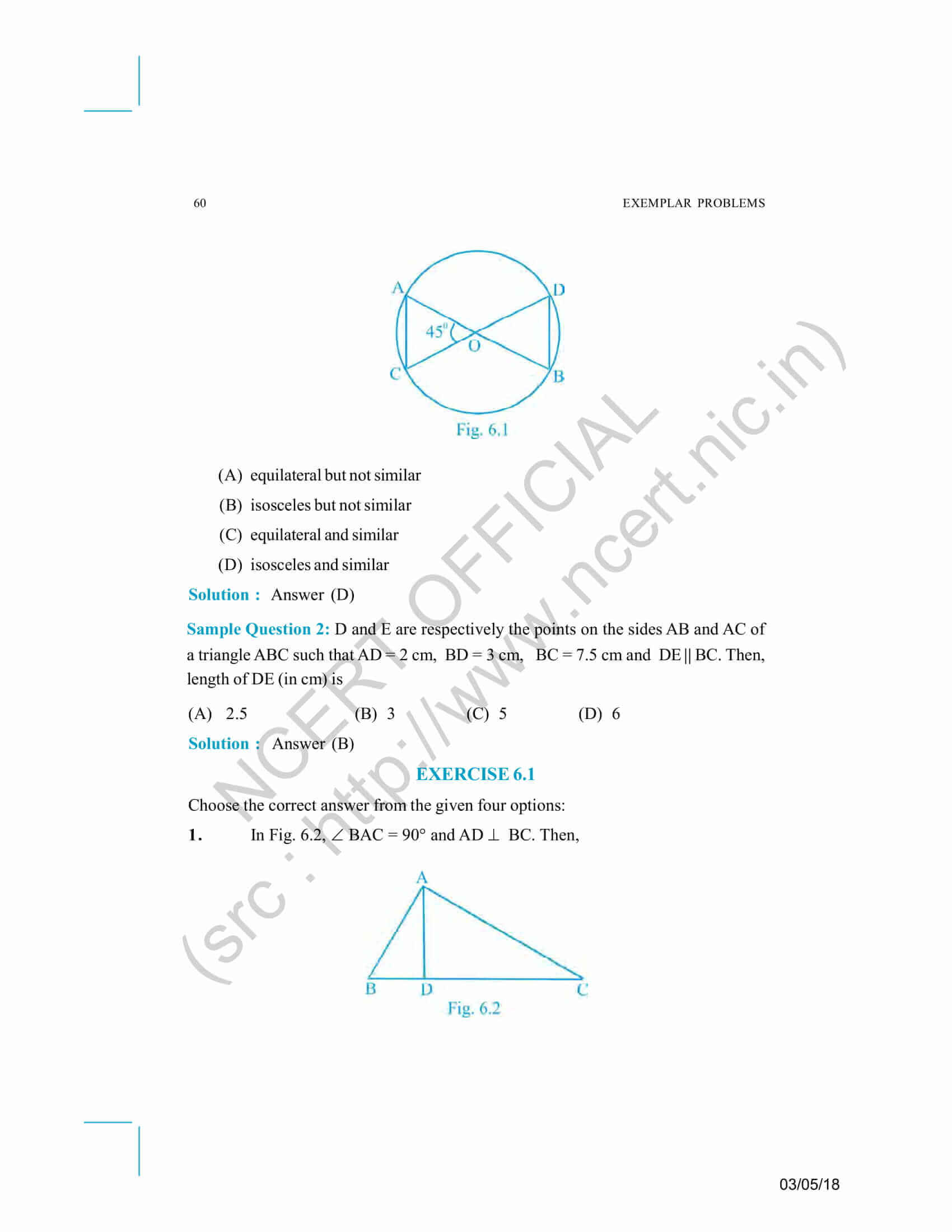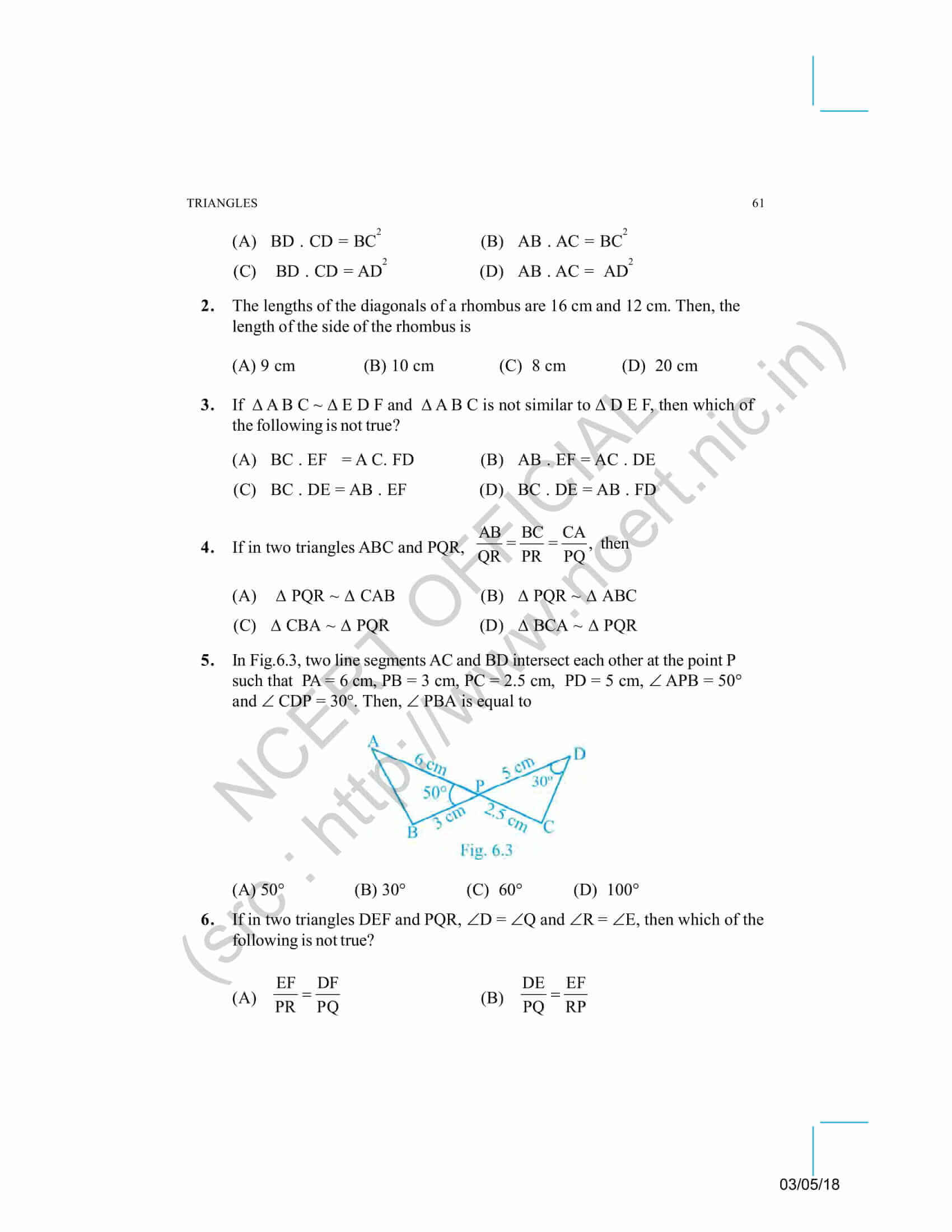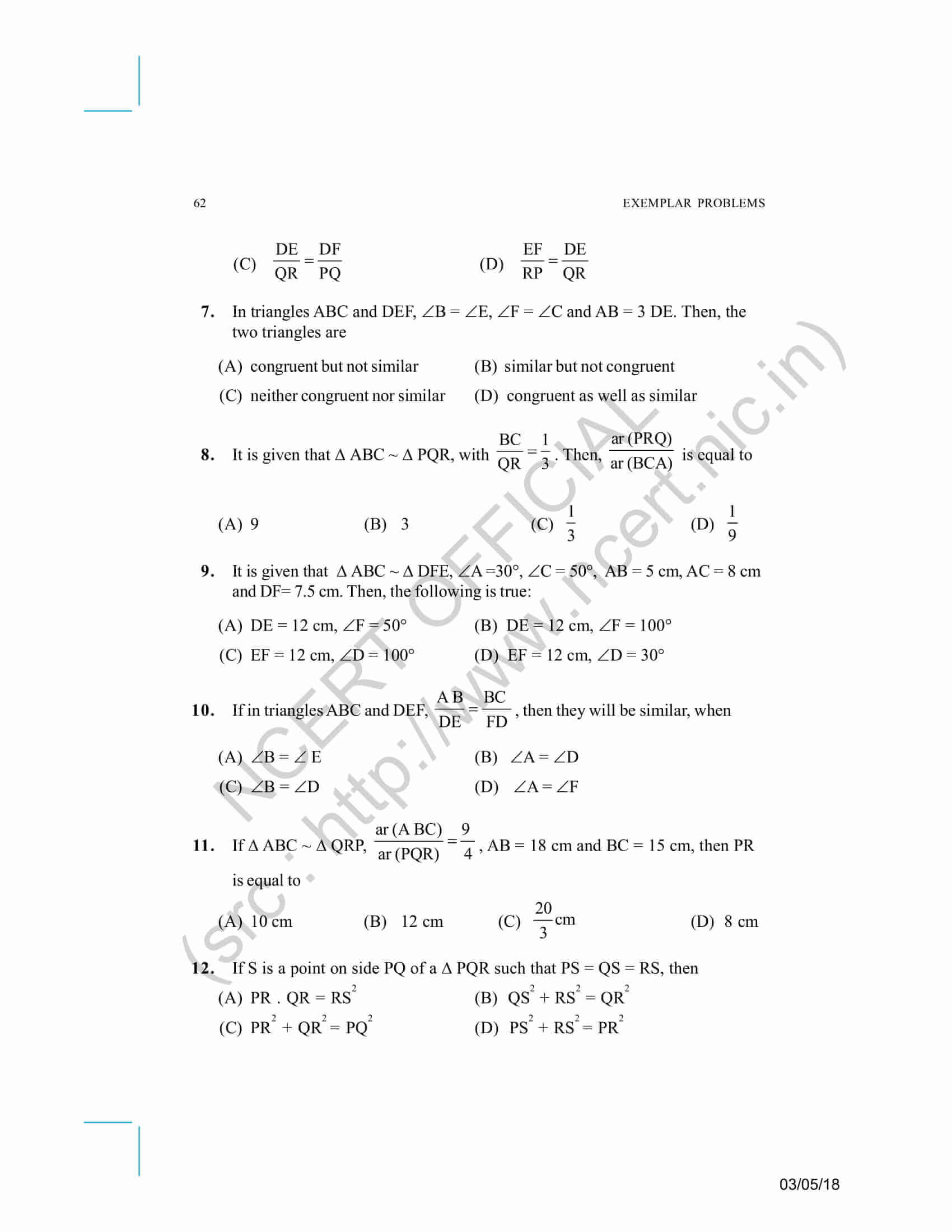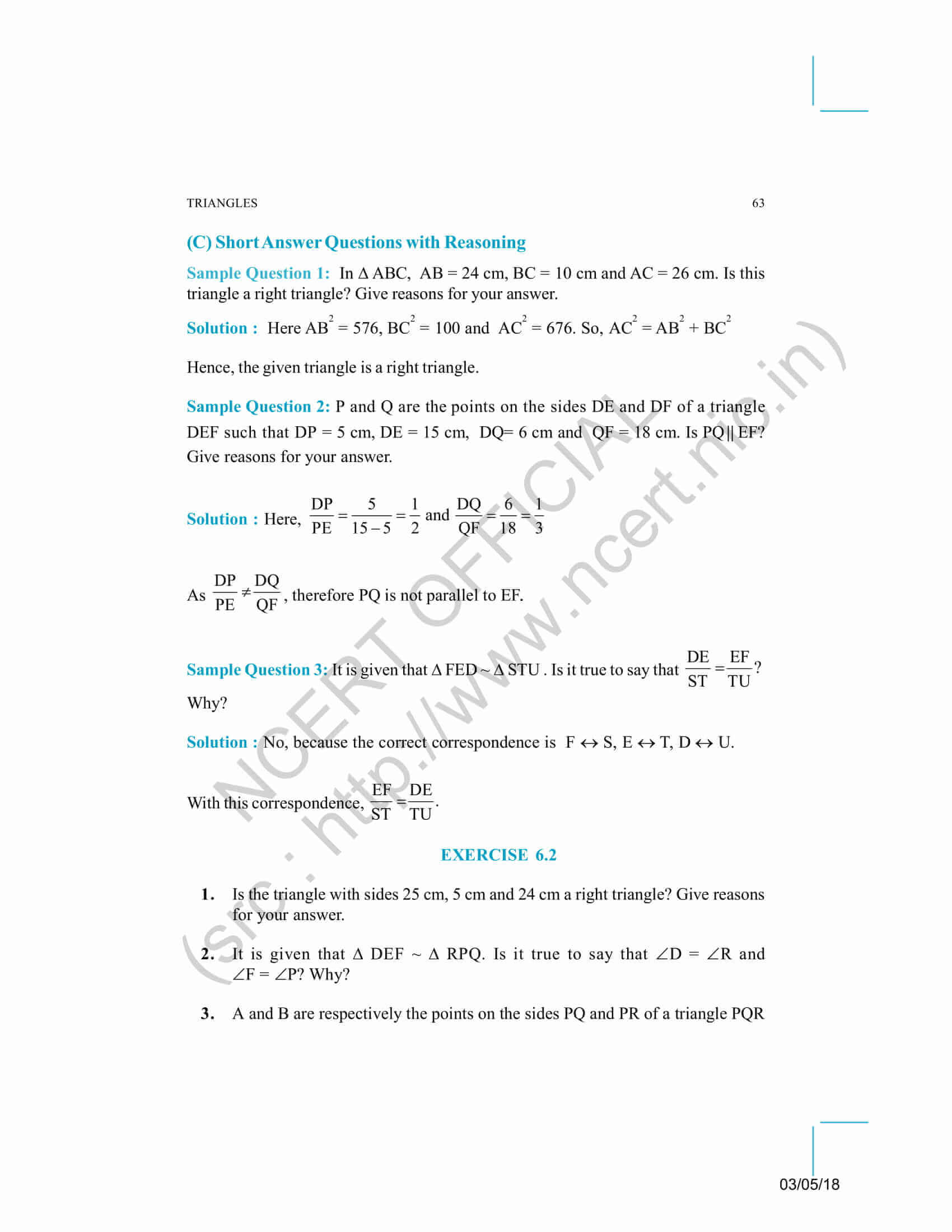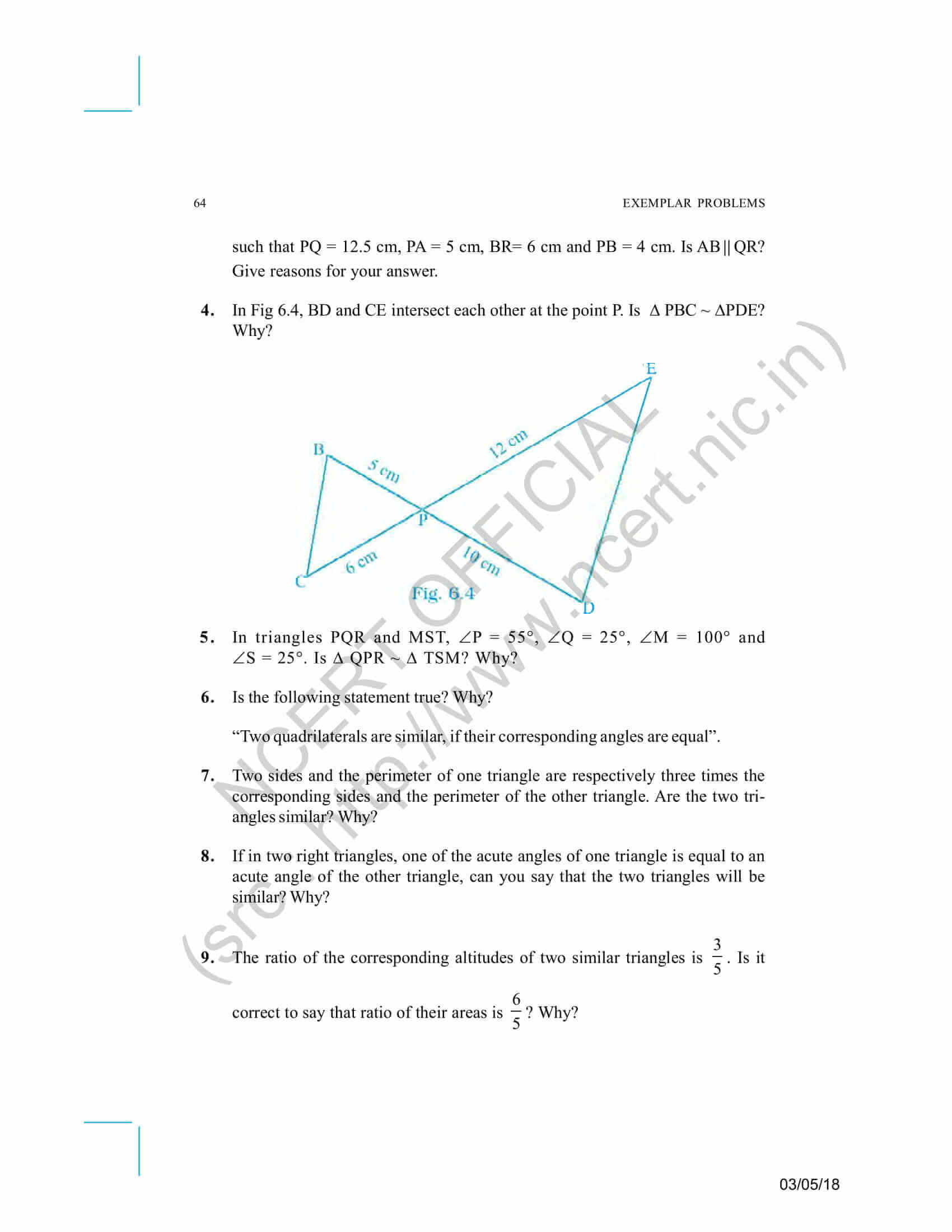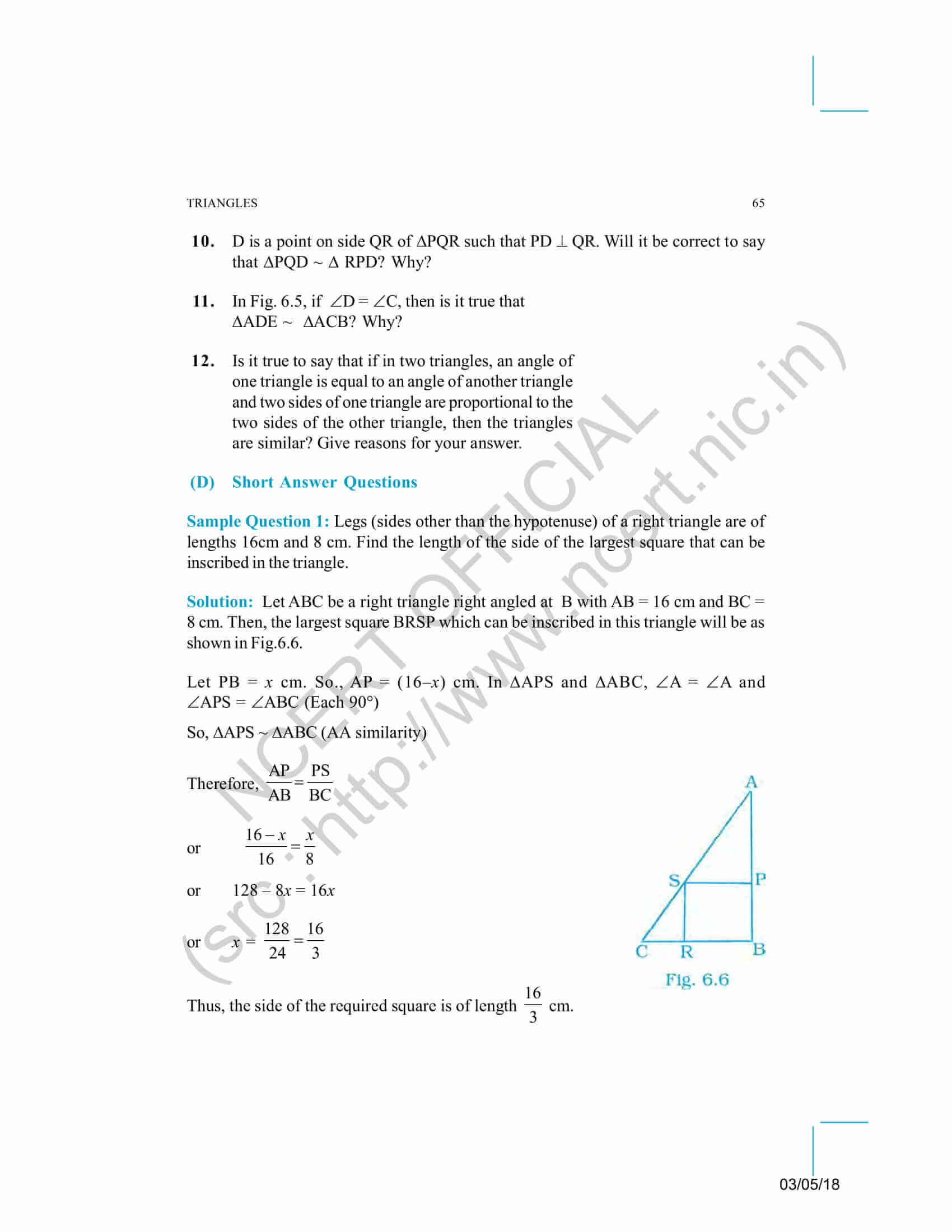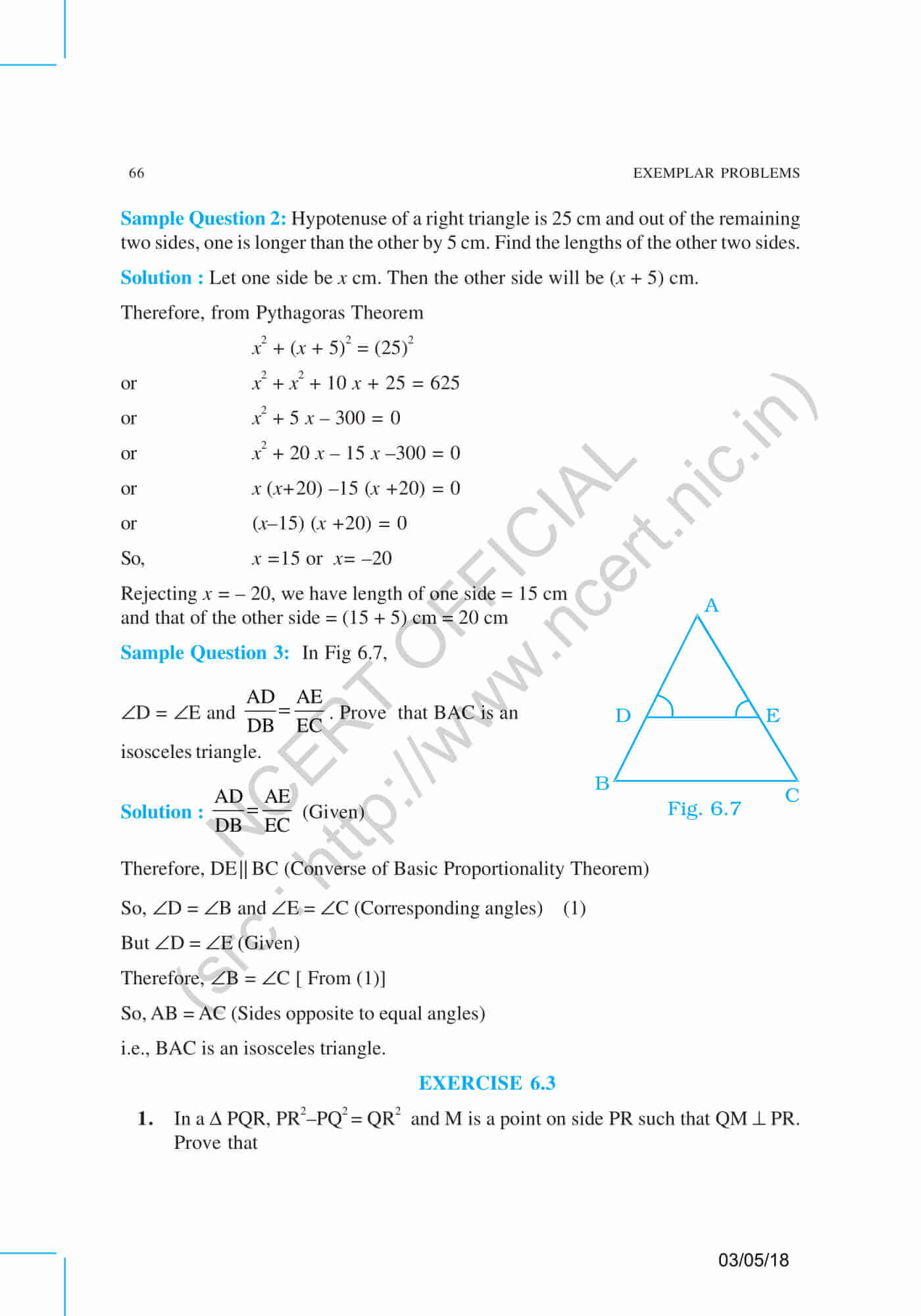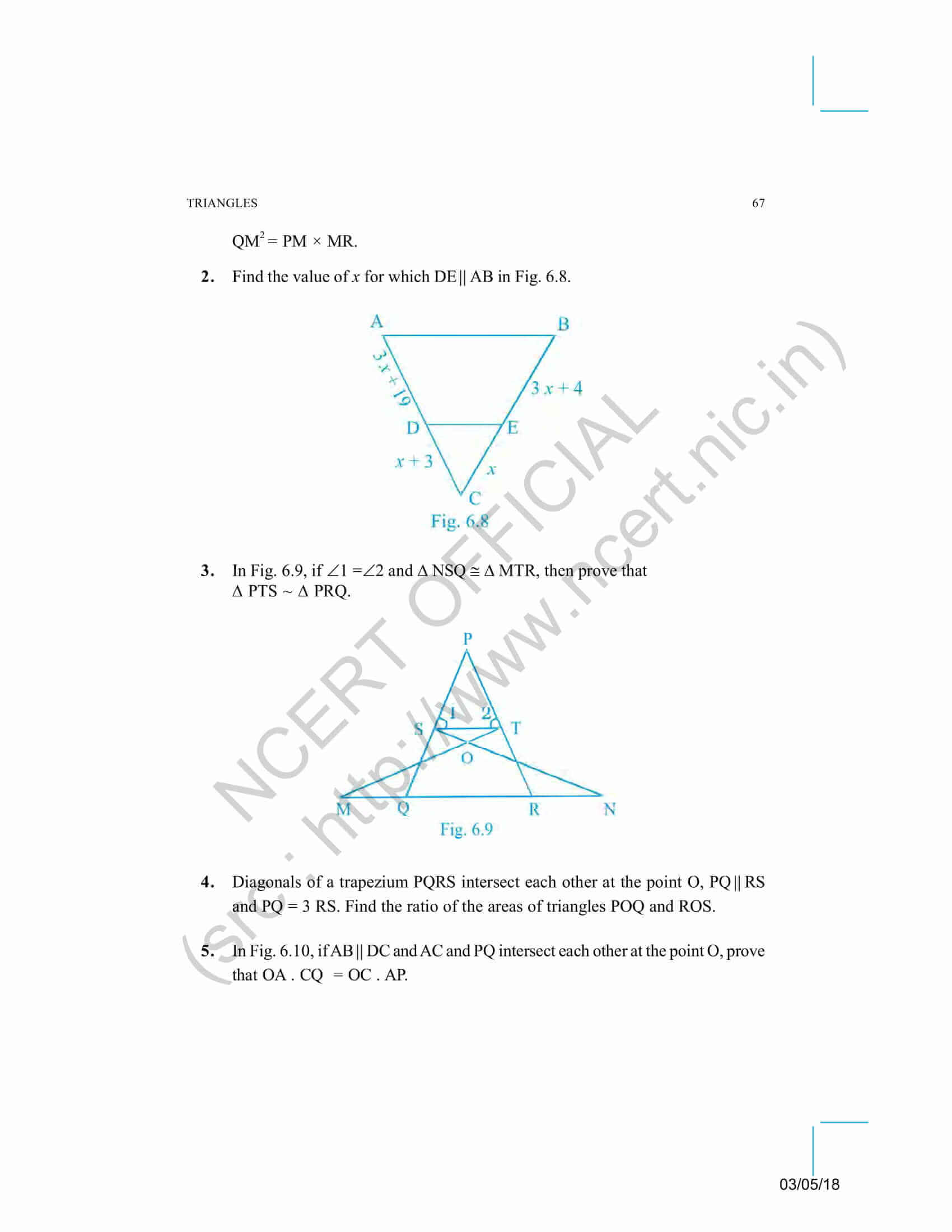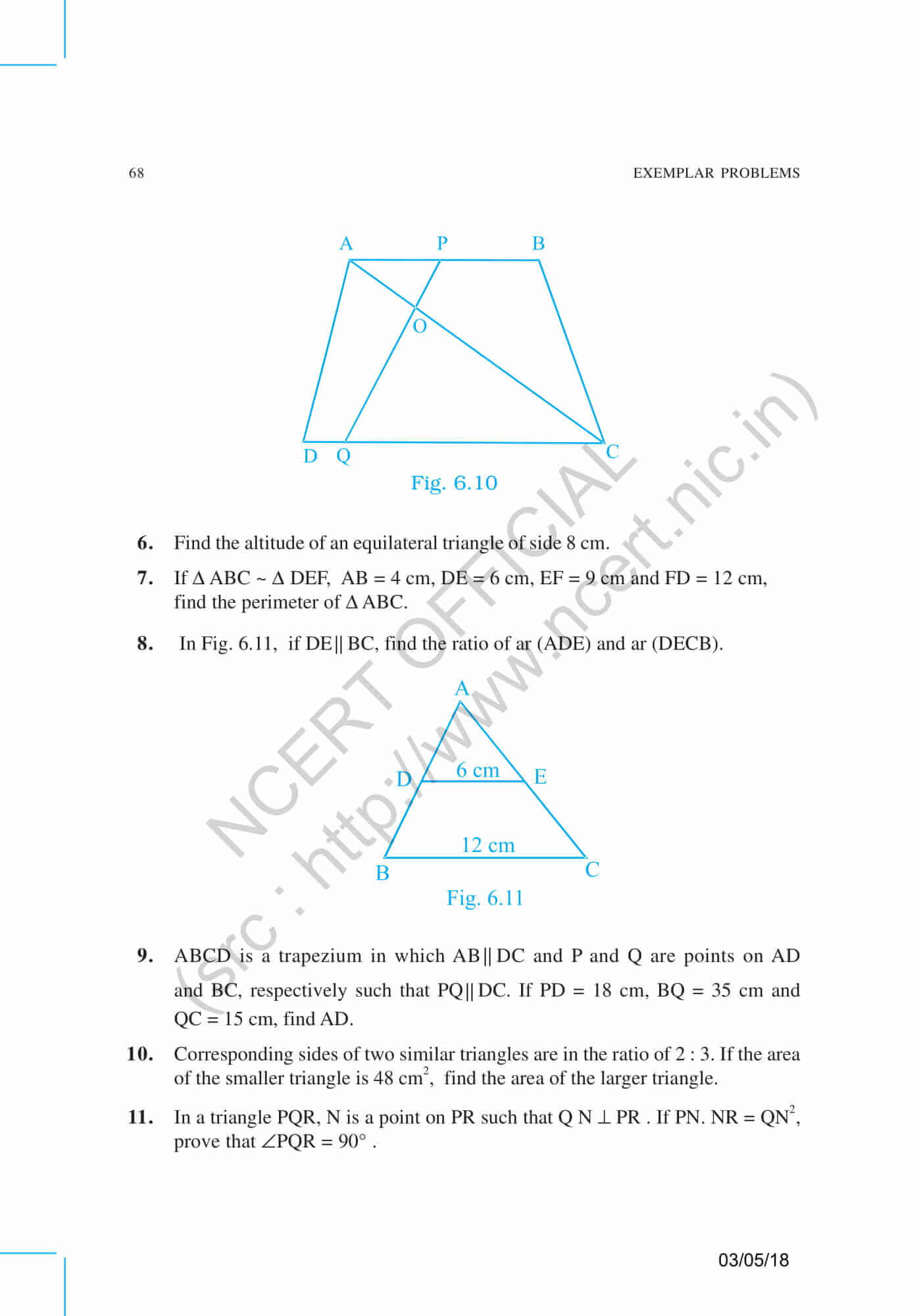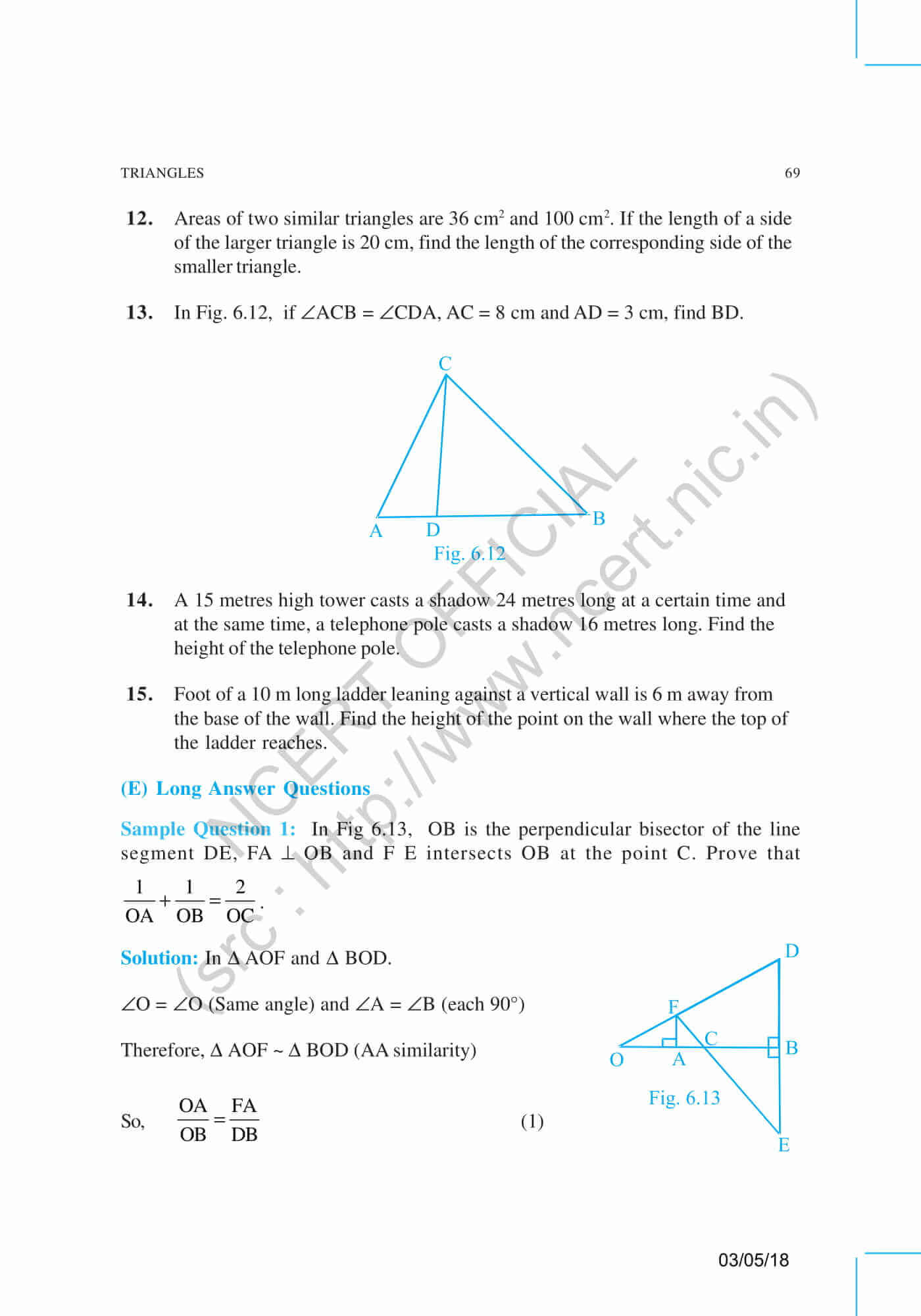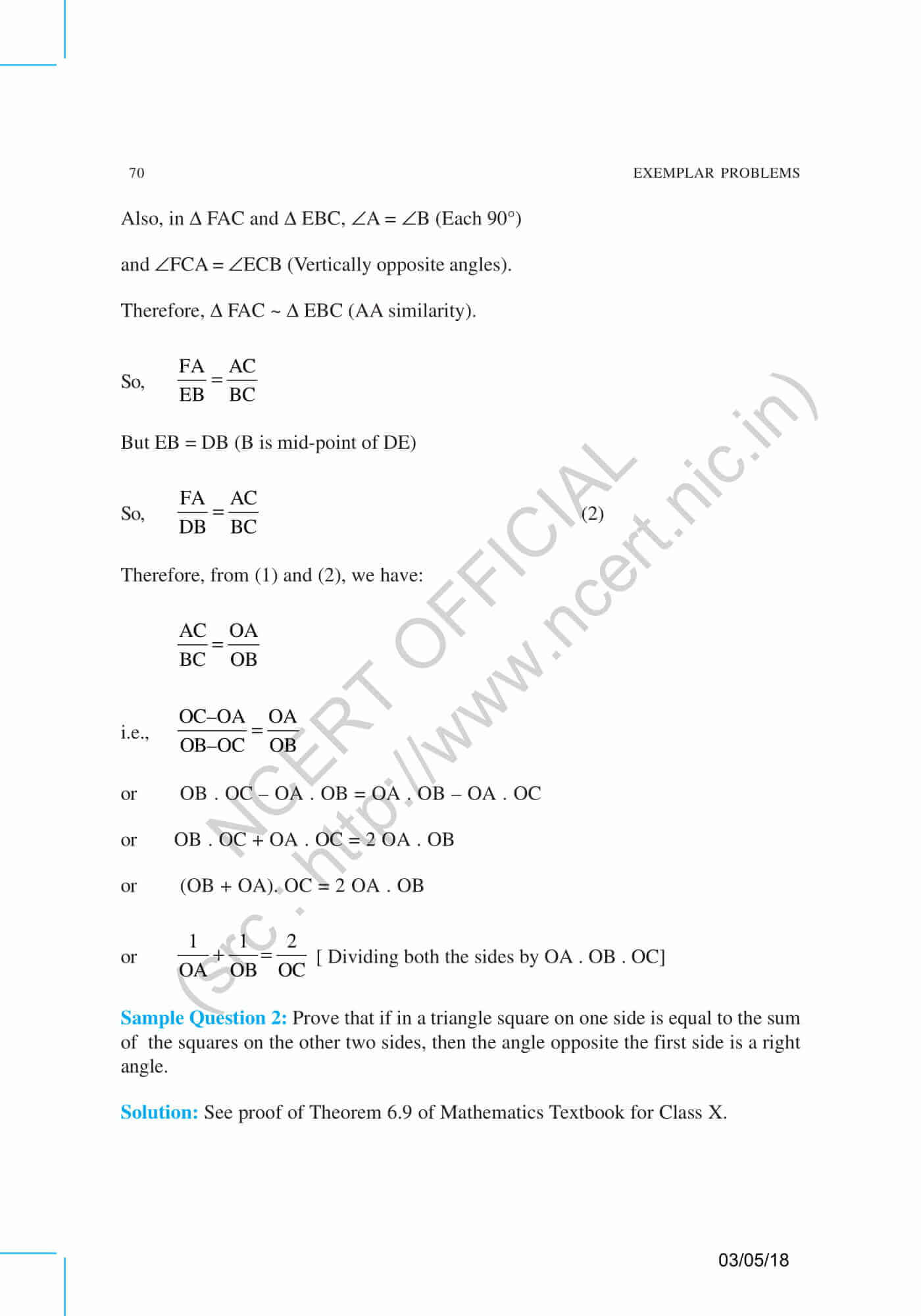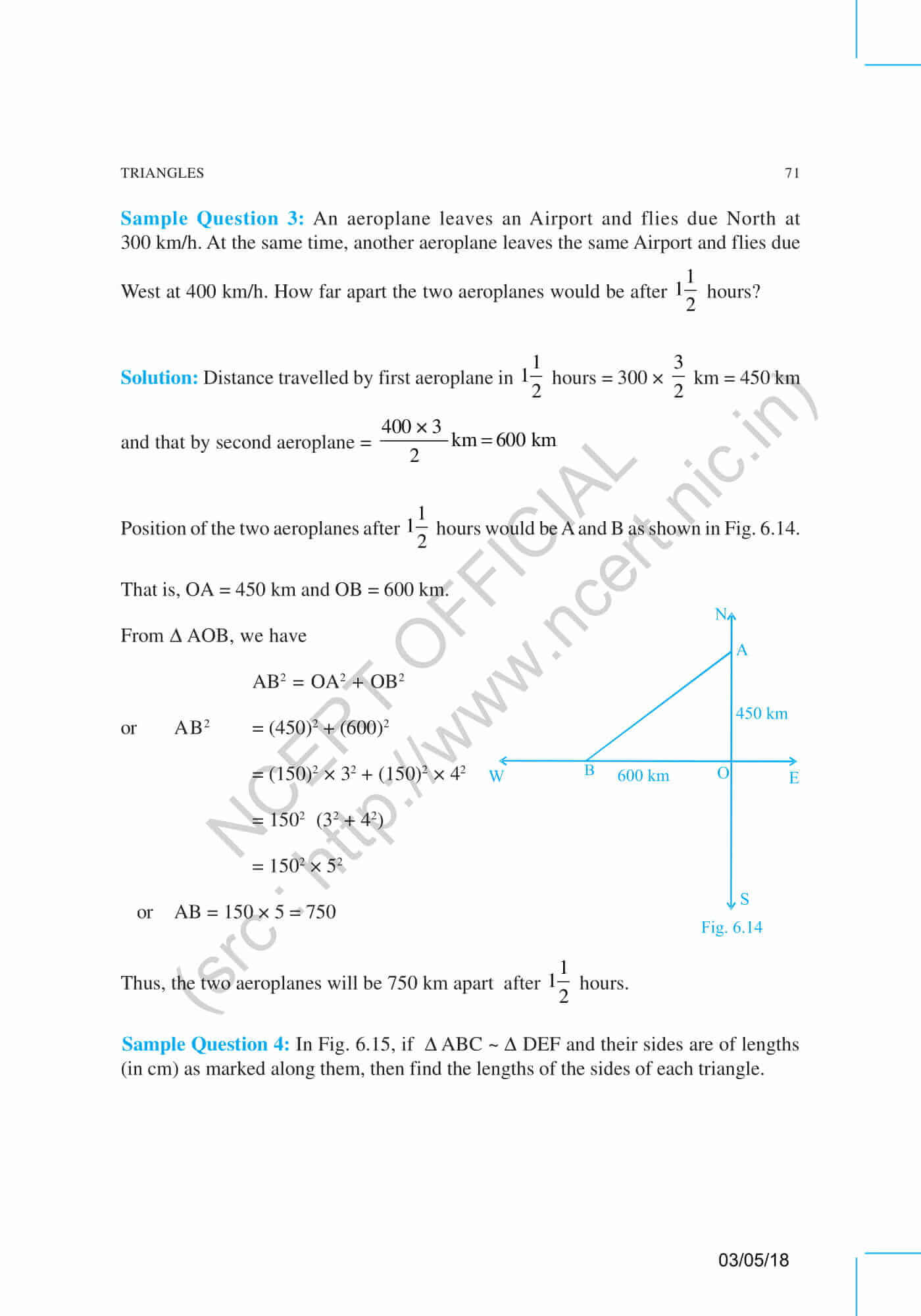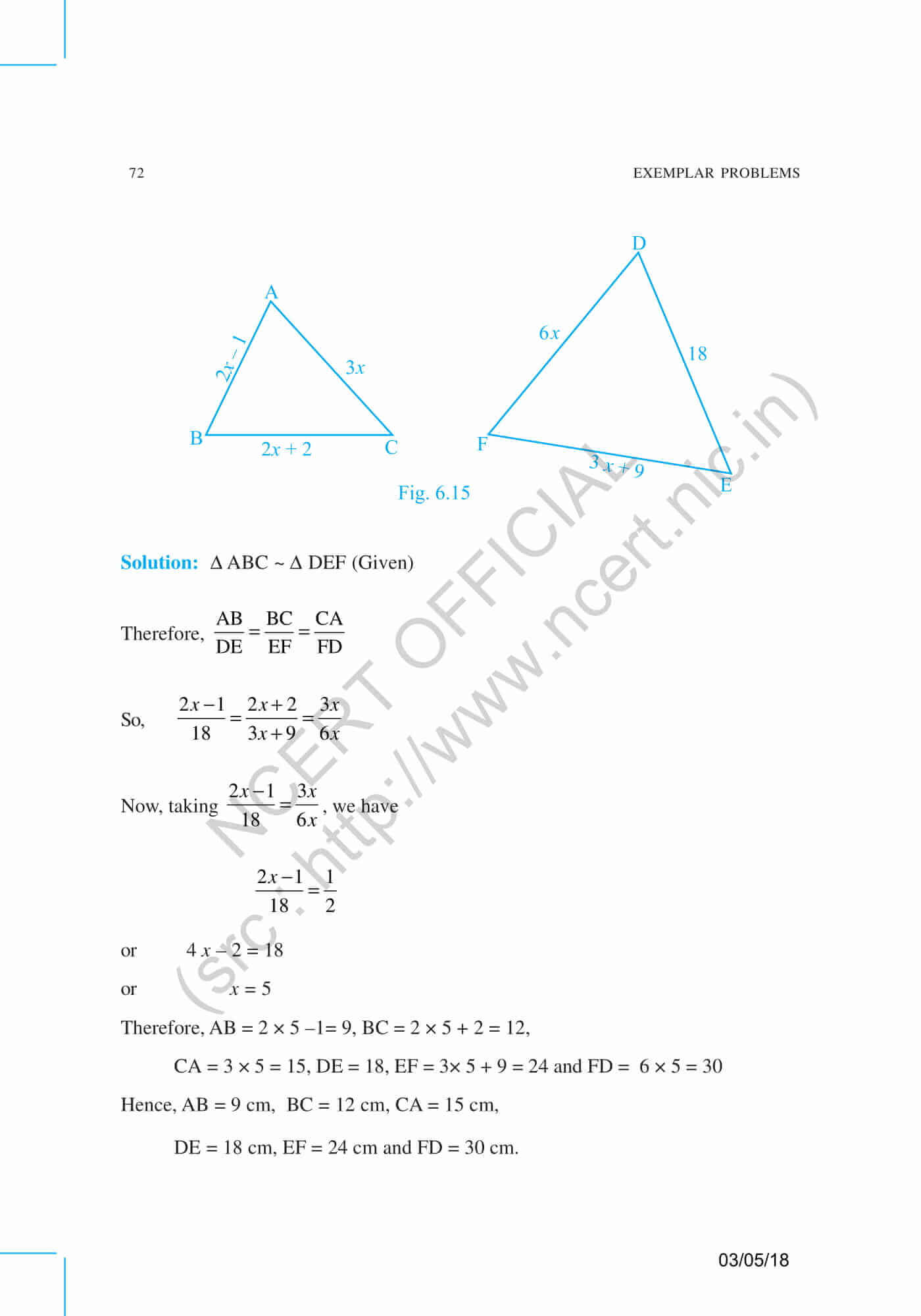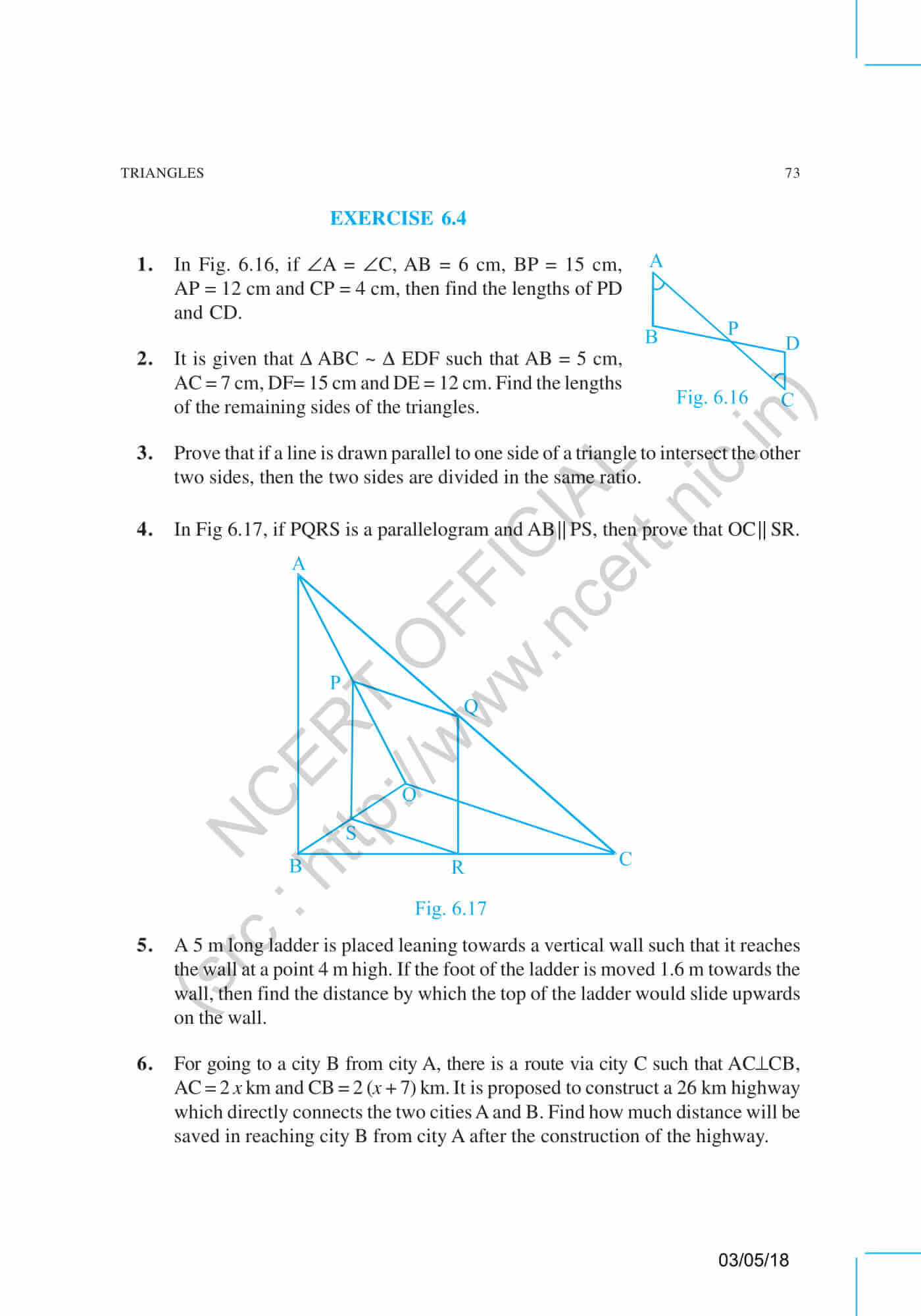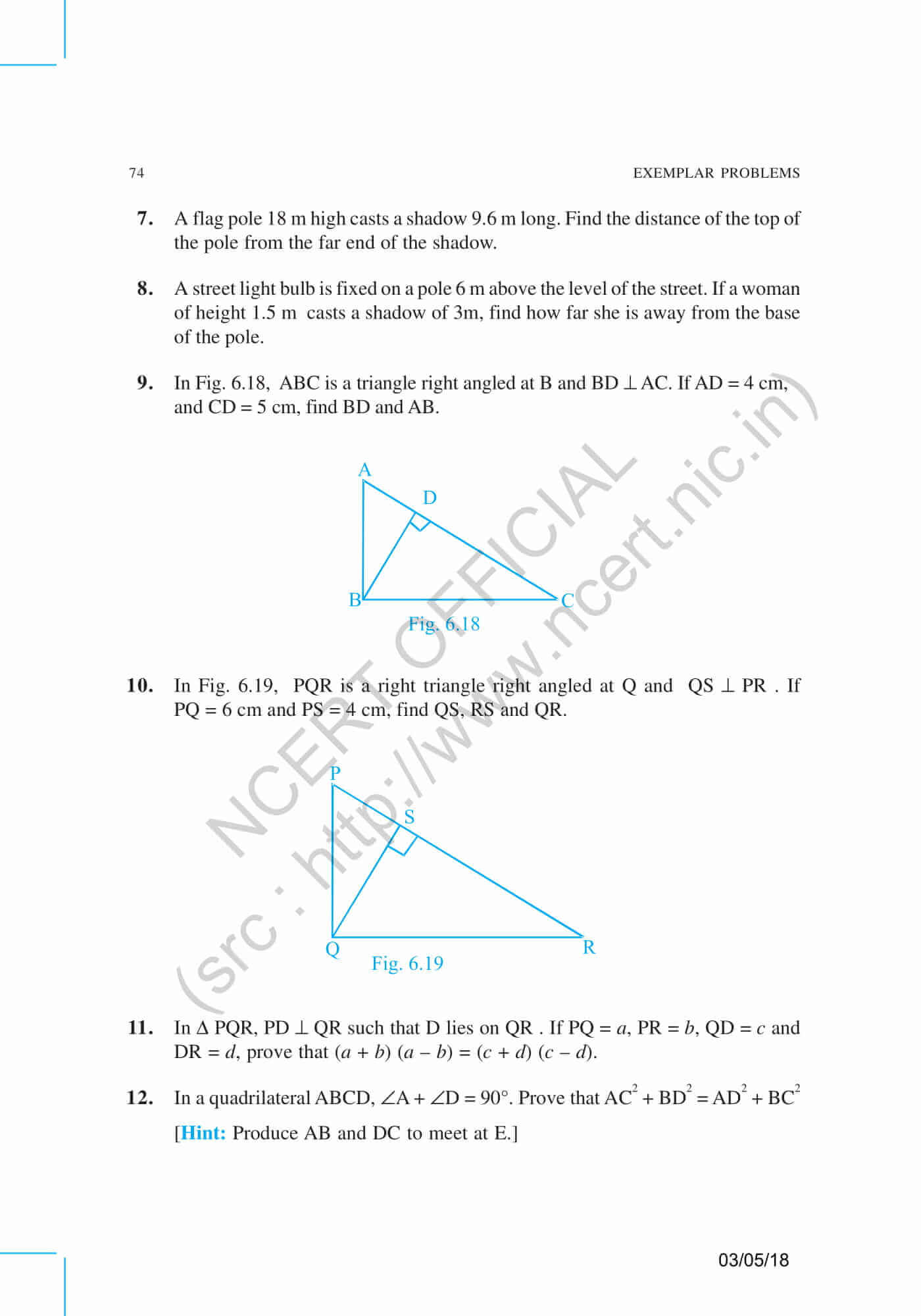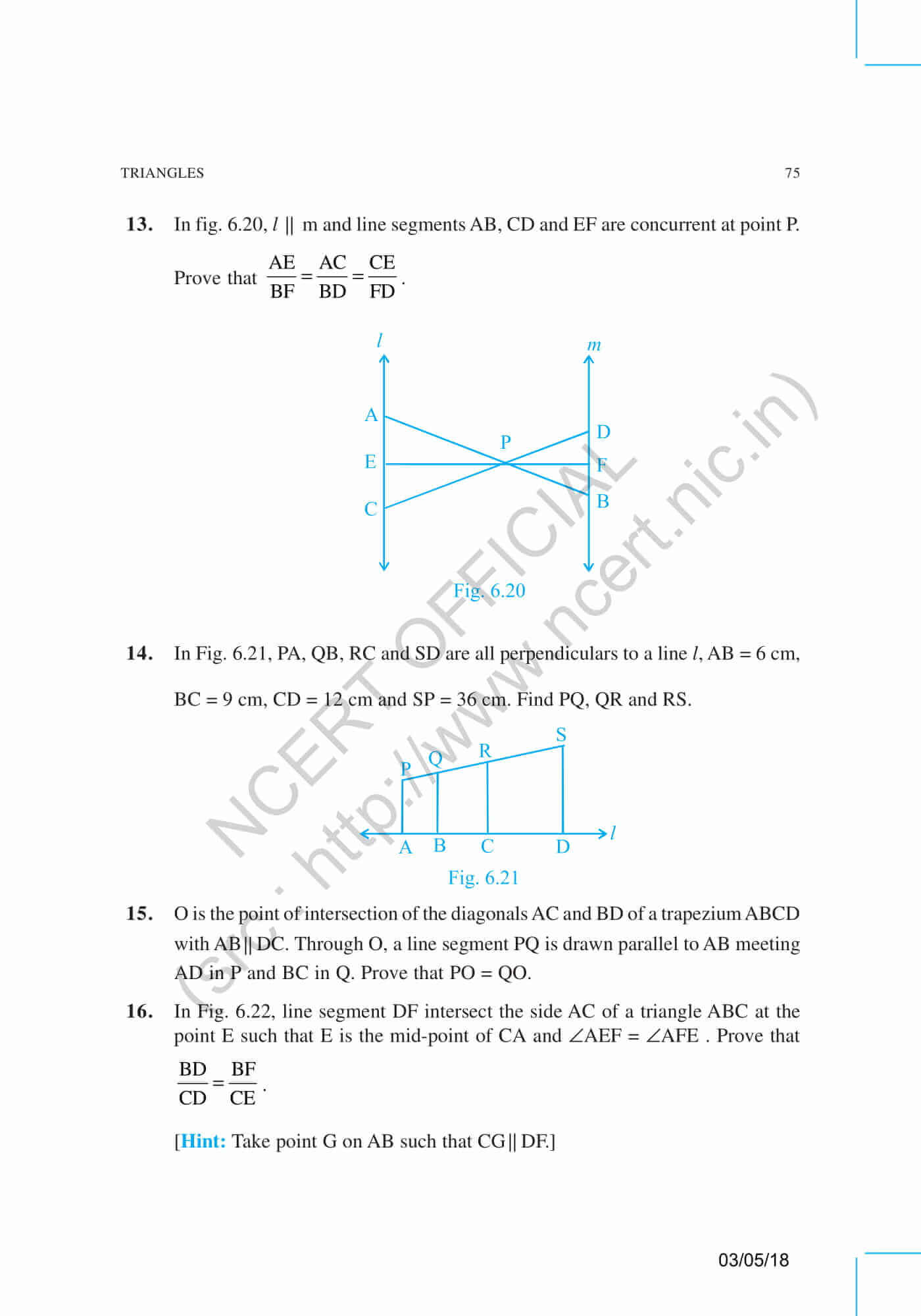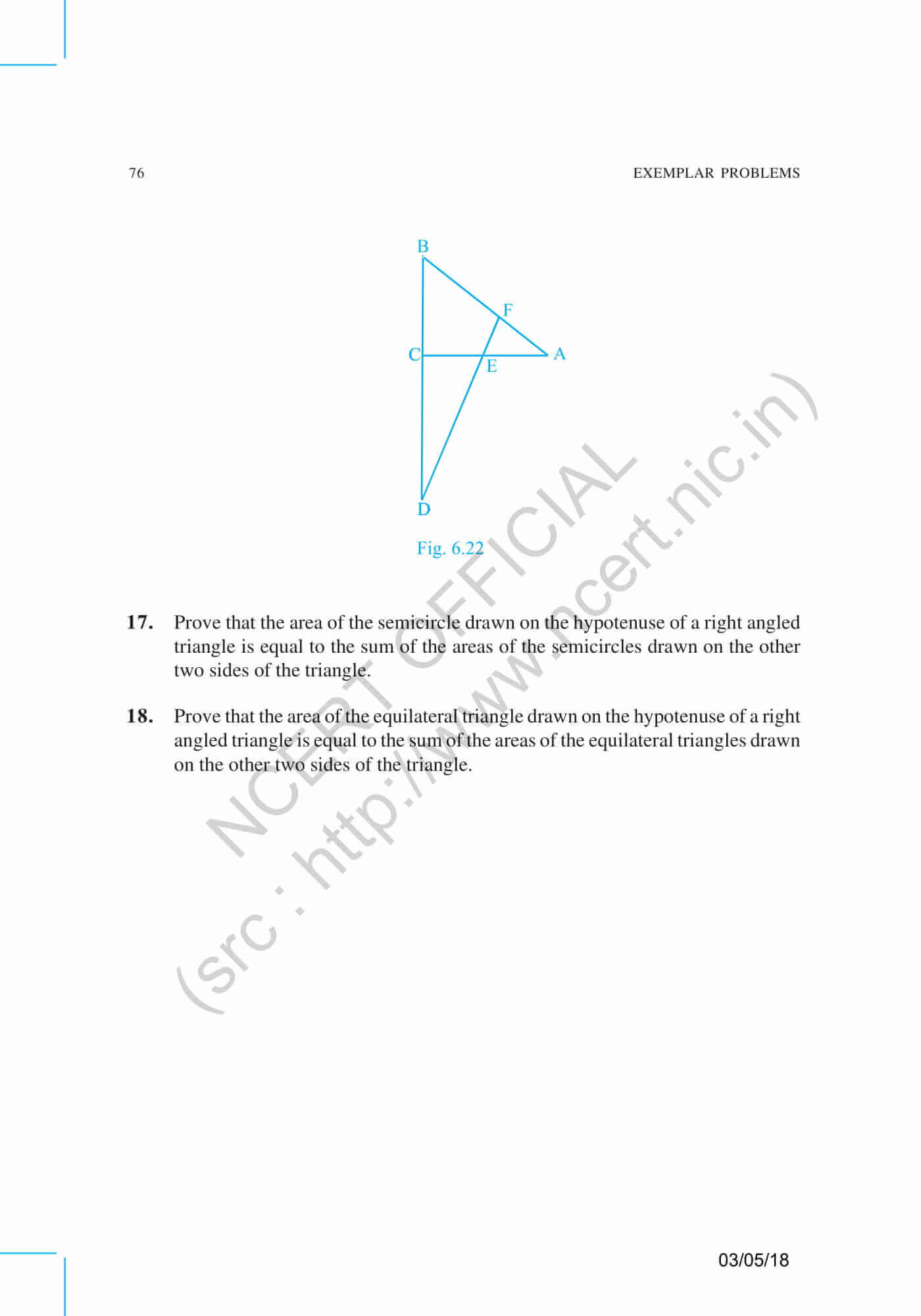 Students are advised to check the sample papers and previous year questions and solve them to get an idea of questions asked from the chapter, Triangles in Class 10th board exams. Also practice 10th standard exemplar solutions for Maths all chapters here. Download BYJU'S -The Learning App and get personalized videos to learn about concepts such as Triangles.
Also Read